Martin Anthony 'Tony' Comer isn't just an intelligence operative. He is the keeper of Britain's spy secrets - a Government Communications HQ historian who decides what the public can and can't see. In 2009, he also became GCHQ's spokesman, the public face of the very private electronic eavesdropping agency that shares intelligence with America's NSA.
Tony retired in 2020 after 37 years with GCHQ, so SPYSCAPE sat down with him to find out what an intelligence historian actually does and lob a few troublesome questions his way for old-time's sake.
Our one-hour Zoom chat ricocheted from The Hobbit author J.R.R. Tolkien to GCHQ whistleblower Katharine Gun, Edward Snowden, and the role of Anonymous hackers in the Russia-Ukraine war.
Tony Comer: possibly the only spy you'll ever (knowingly) meet‍
Comer is the eighth historian to work at the Cheltenham, England-based signals intelligence agency and the first to identify himself on camera. GCHQ's doughnut-shaped office is home to 6,000 cyber experts who monitor electronic communications and keep an eye out for threats.

'For a lot of people', Tony said, 'I am the only member of an intelligence service they will ever meet - or at least know that they have met."
Born in Greater Manchester, England, Tony majored in Hispanic studies at university - mostly literature of the Iberian Peninsula and South America - and taught English in Spain. He joined GCHQ as a Spanish and Portuguese linguist in 1983 and later worked in operations with the British Armed Forces and as the UK representative on the NATO Signals Intelligence committee.
Tony was named Departmental Historian in 2009 which involved writing the classified history of GCHQ internally, deciding which documents would be made public, and advising the agency about past operations so they could make well-informed decisions about future ops.

"Technology changes so quickly SIGINT reinvents itself every 10 or 15 years but somebody has to be able to understand and explain the foundation on which all of this current stuff is being built. Somebody has to know why we do things in a particular way or explain - when a problem comes up - explain the issues, why decisions were taken."

It also fell to Tony to explain the basics of technology to some members of Britain's House of Lords, the appointed upper chamber of Parliament where the average age is 71. "One or two of these were people for whom the fountain pen is cutting-edge technology."
‍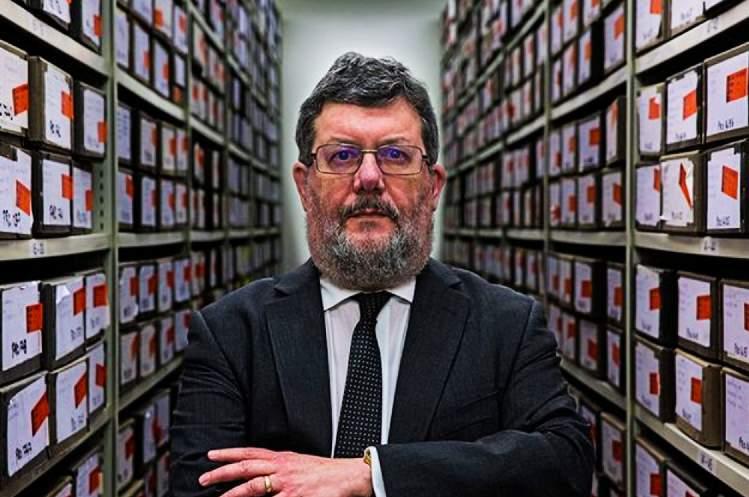 ‍
Tony Comer: the spy who can't reveal his surname
The job also involved representing the agency externally - putting a friendly face on GCHQ during a period of transition when it was trying to shape its brand identity as a transparent public body with a private role.

Comer has had a few surprises along the way. When he was first introduced publicly as GCHQ's historian, the agency thought it best for Tony's safety if he used only his first name.
Things progressed smoothly until The Manchester Evening News, Comer's hometown paper, ran a story about a local boy who had done well for himself, describing him as: "Manchester-born Tony Comer, who has worked for the agency for the last 30 years, but couldn't reveal his surname."
‍