The sly puzzle setters at Britain's Government Communications Headquarters (GCHQ) have set a wicked challenge to mark plans for the Alan Turing £50 banknote.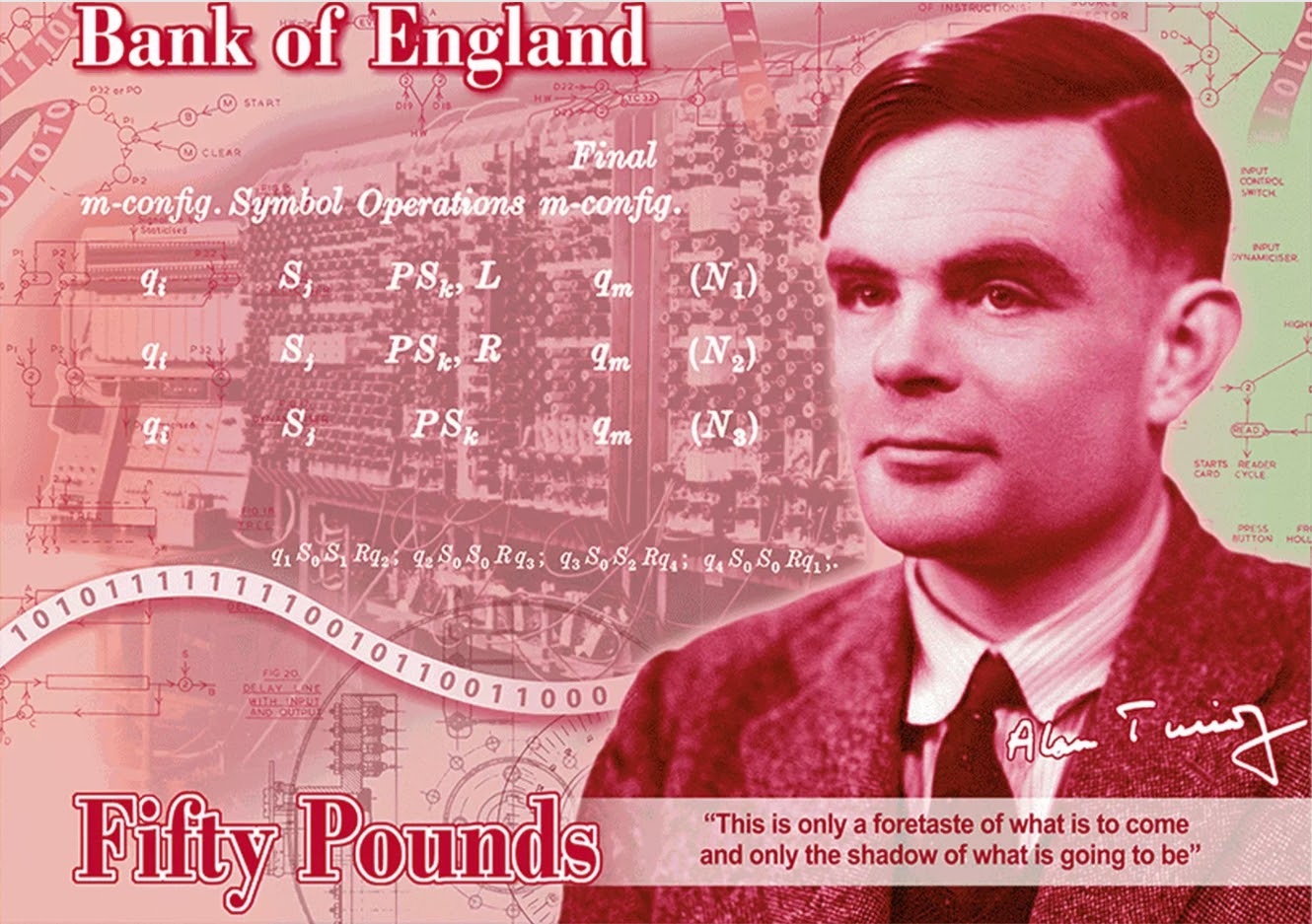 Solvers must untangle a string of puzzles that become increasingly difficult. Crack the first 11 puzzles and you will find 11 single words or names. The Turing challenge comes with a warning, however: you may need your own enigma simulator to decode it!

The challenge can be found online on GCHQ's Turing website. Hints - and you may well need them - are on GCHQ's Twitter and Instagram feeds.

Alan Turing had a fraught relationship with the UK government. He led a team of World War II code breakers who cracked Nazi Germany's enigma-coded military orders. Turing also designed an early stored-program computer and was a celebrated genius. He was also, however, convicted of gross indecency in 1952 and took his own life in 1954. He was posthumously pardoned by Queen Elizabeth in 2013.

His life has been celebrated in books and films including The Imitation Game starring Benedict Cumberbatch. The release date of the £50 note was timed to coincide with Turing's birthday on June 23, 1912.