In Barbie's rose-colored world, stilettos and secrecy waltz in tandem. Her disguises and sophisticated legends are unparalleled. You didn't really think Barbie was a can-can dancing, lute-playing, doggie day-care-owning Avon representative, did you?

Barbie, who hails from Willows, Wisconsin, is an international spy and today we're opening her secret briefcase, revealing her 10 spookiest careers in an undercover world where Barbie slips seamlessly between her Dreamhouse and the White House.
‍

Barbie Spy Squad (2016) ‍
For those who doubt Barbie's bona fides, check out: The Barbie Spy Squad Movie (2016) where Barbie and her two besties transform from gymnasts into undercover agents with the help of a top-secret spy agency. Barbie's mission is to foil a thief's audacious heists. Luckily she has the latest in spy tech - a vaulting pole-boomerang hybrid that allows Barbie to perform gravity-defying acrobatics and retrieve objects from a distance. We're amazed Q didn't think of it first.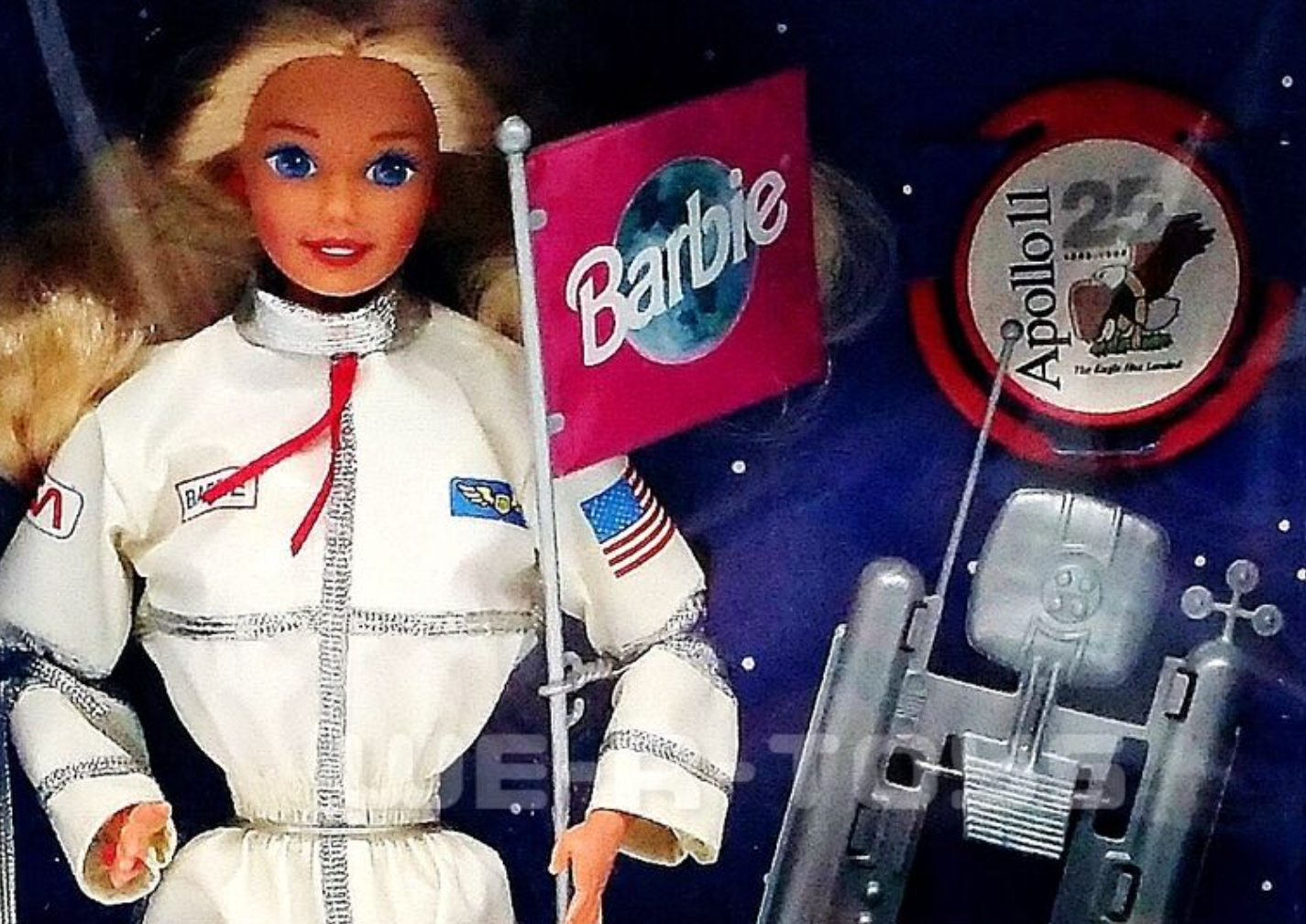 Barbie blasts off, 1965
Most of us believed Barbie's cover story when she claimed to have started her career as a fashion model in 1959 before becoming a ballerina, singer, drum majorette, cheerleader, candy striper, and nurse. The penny should have dropped in 1965, though, when Barbie announced she was actually an astronaut - and not just any astronaut, Barbie claims to have been the first woman in space. 
‍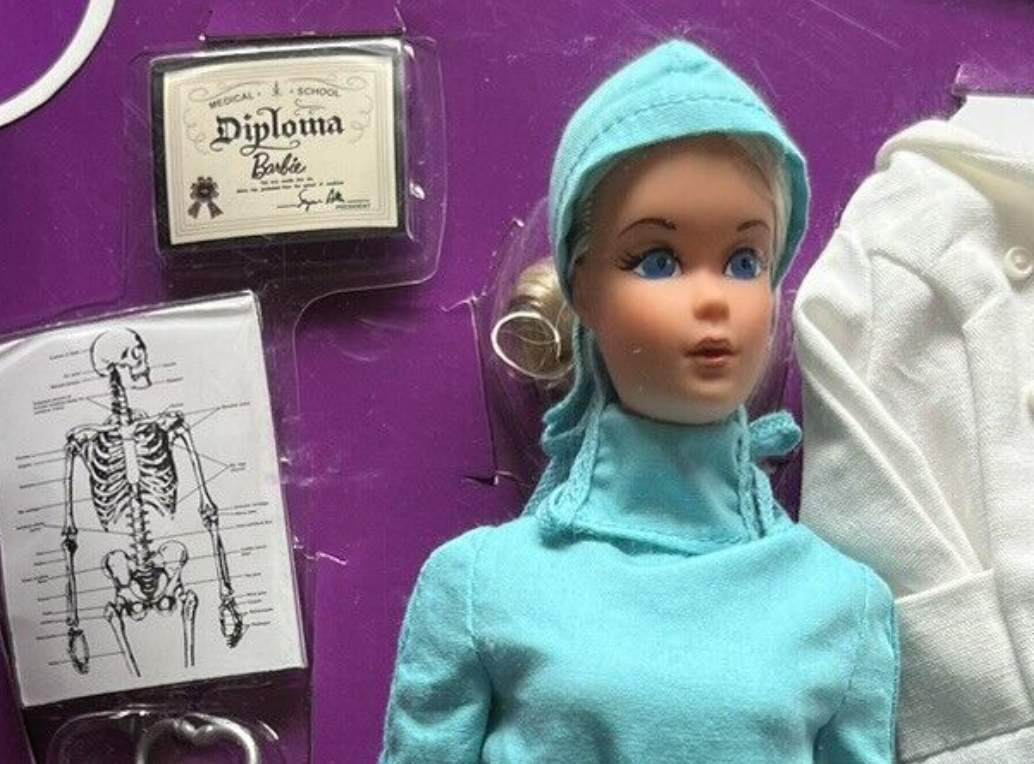 ‍
Paging Dr. Barbie, 1973‍
In the '70s, Barbie broke through the glass ceiling again. Tiring of her jet-set lifestyle, Barbie ditched her work with Nasa (although she carried on working as a flight attendant) so she could be on-call at the hospital as a surgeon and compete as an Olympic-level athlete (winter and summer) as a skier, figure skater, and swimmer. Two decades later, she served as a US Army medic in 1993 - it made sense having already put in time as a surgeon, dentist, eye doctor, paramedic, pediatrician, and veterinarian-turned-Panda rescuer.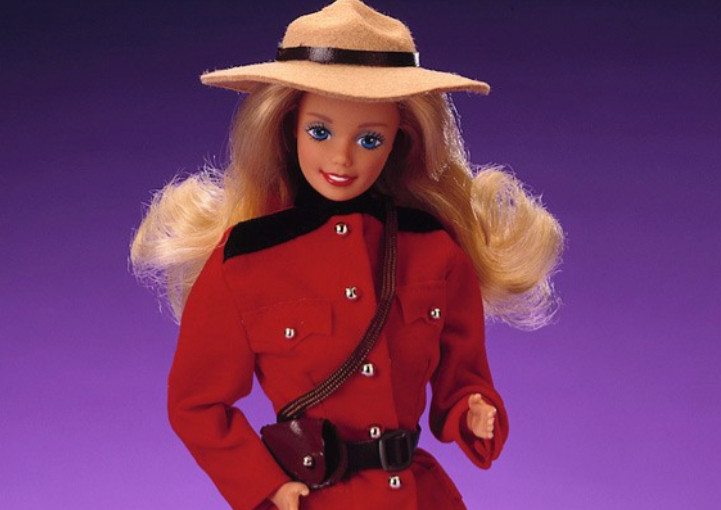 Barbie joins the Canadian RCMP, 1987‍
By 1987, Barbie was on secondment to Canada's elite federal police force. A few years earlier, James 'Long Knife' Morrison, a Royal Canadian Mounted Police officer involved in counterintelligence, was arrested on charges of passing intelligence to Soviet agents. Coincidence? We think not. While Barbie never took credit for Morrison's arrest or the follow-up investigation, we notice she was invited back to work again with the RCMP in 2013 and returned - this time, disguised as a redhead.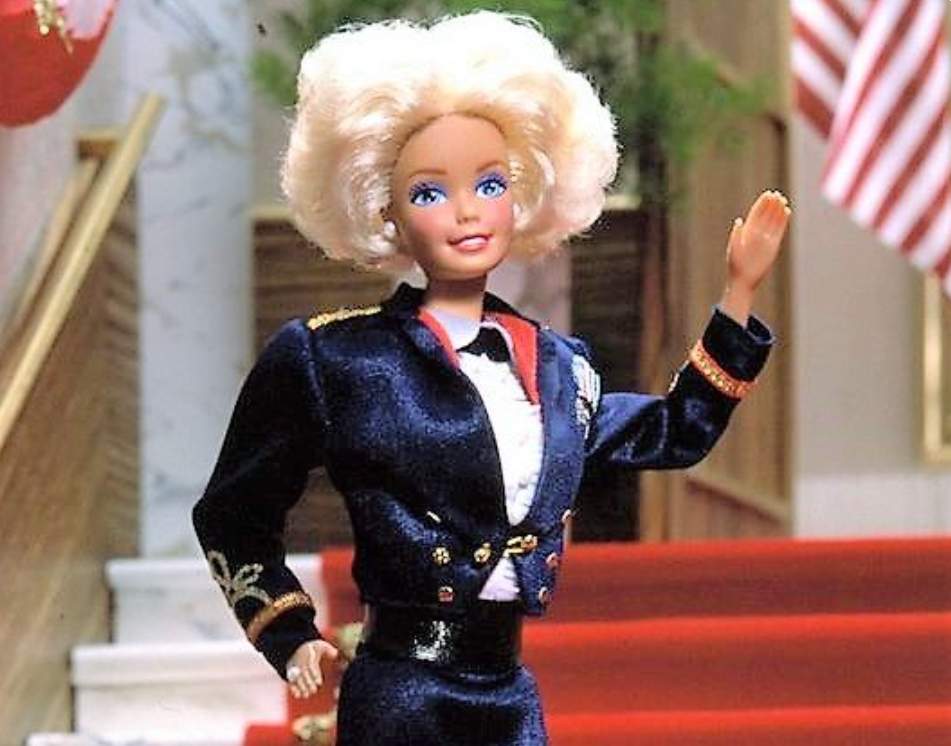 Officer Barbie, 1989
The '80s and '90s were a decade of service for Barbara Millicent Robert, as she's better known in the US military. After working undercover as a game show host, ice cream cart owner, maid, singer, and UNICEF Ambassador, Barbie joined the US Army in 1989 during the presidency of George H. W. Bush. It's not clear what her role was although that same year the US invaded Panama - codenamed Operation Just Cause - so there may have been a link. She seemed to have been constantly on the move, mainly attending foreign embassy parties and military galas. Her uniform was reportedly even approved by the Pentagon.
‍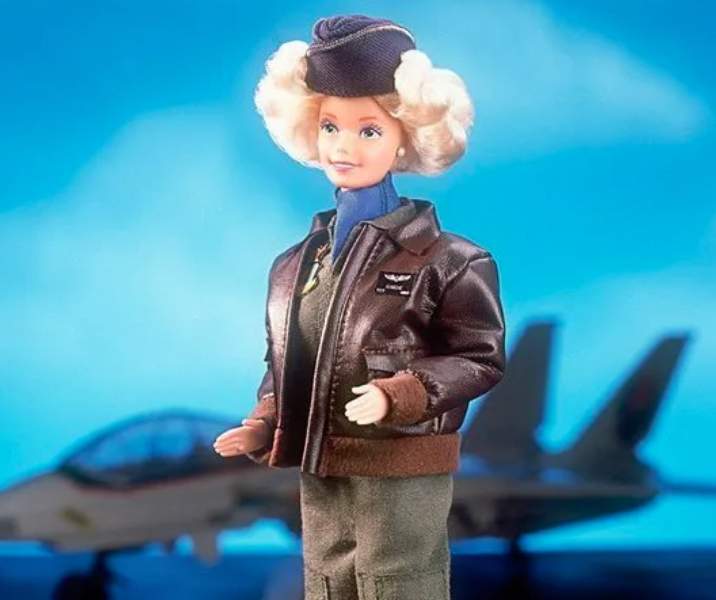 ‍
Top Gun Barbie, 1990/91
Top Gun Barbie had the right moves to join the US Air Force two years later but she couldn't seem to control her hair. Never mind, she'd be called up again in 2001 so Barbie clearly had the right stuff. By 1992, Barbie was back with the US Army serving in Operation Desert Storm, the Persian Gulf War that began after Iraqi President Saddam Hussein ordered the invasion and occupation of neighboring Kuwait in early August 1990.