‍
‍When former KGB officer Jack Barsky took the SPYSCAPE SPYCHOLOGY assessment, we requested a debriefing.
‍
Undercover KGB sleeper agent Jack Barsky slipped into America with about $10,000 in cash and orders to infiltrate New York society during the Cold War. He illegally spied on the US for a decade, sizing up potential Soviet recruits and reporting back to Moscow via shortwave radio.

When the KGB urgently recalled Barsky in 1988, however, he refused to obey orders. Instead, Barsky went rogue, claiming he had HIV-AIDS and needed to remain in the US for medical treatment. It was a huge risk, Barsky admits in his typically understated manner: "I knew to some degree that the KGB wasn't very nice to defectors."

At that point, however, the East German-born Albrecht Dittrich had transformed into a different person: Jack Barsky, an American IT specialist with a wife, a young daughter he adored, and no intention of returning to his former life. Luckily for Barsky, the Berlin Wall came crashing down in 1999 and the Soviet Union collapsed in 1991 bringing the KGB down with it.

Barsky thought he was home free, living the American dream with a new house and a growing family. That's when the FBI moved in next door. When Barsky relocated to Pennsylvania, the Bureau moved with him, bugging his home and watching his every move with agents dressed as birdwatchers. When Barsky had a frank conversation with his wife about his former career as a Russian spy, the Bureau's tape recorders were rolling.
‍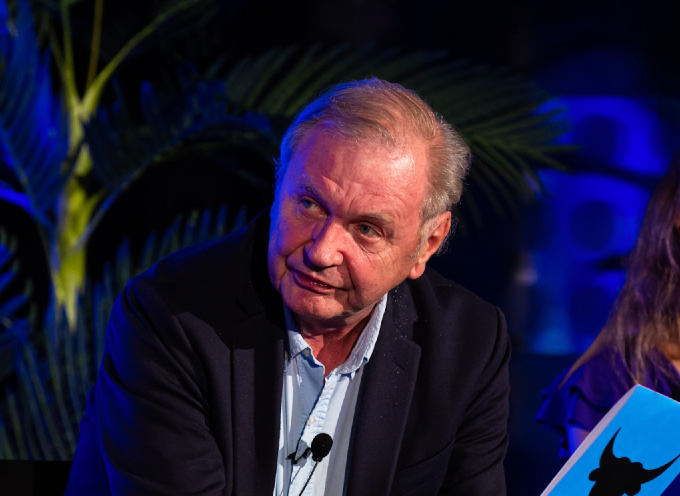 ‍
The psychology of a spy

Barsky had been living in the US for 16 years when the FBI arrested him. He cooperated with the Bureau to avoid prison, became a counterintelligence asset, and eventually shifted from being a KGB enemy agent to a bona fide American citizen in 2014 with a US passport. 
Along the way, Jack learned a lot about himself and the psychology of spying so when Barsky volunteered to share the results of his SPYSCAPE SPYCHOLOGY test we were interested in knowing what makes a KGB spy tick. The assessment, developed by a former MI6 head of training, evaluated aspects of Barsky's personality from risk-tolerance to empathy and conscientiousness, sociability, inquisitiveness, and composure.
"In the end, it came up with a determination that I'm a spymaster," Barsky said, which is on the mark as Barsky believes he'd make an excellent agency director or chief of station overseeing clandestine operations. In real-life, the KGB determined Barsky also had the ideal qualities to become an illegal sleeper agent like the fictional spies on The Americans - boldness, a lack of fear, a sharp mind, the ability to make decisions quickly and adapt rapidly to situations.
Barsky is already thinking about taking the SPYCHOLOGY test again however, as he's not satisfied with his risk-tolerance results. "You sign up to be an illegal and pose as a citizen of another country, the risk can't be a whole lot higher - other than going to war on the front line with a machine gun." 
‍