Listen to: The Spying Game‍

The Americans' executive producer Joe Weisberg - a former CIA officer turned Hollywood screenwriter and novelist - knows more than most about deception, disguise, and sleeper spies.

When Weisberg and Joel Fields began shaping their TV series about an FBI agent who moves in next door to two KGB sleeper agents, the 2010 US / Russia spy swap was on their minds. The US had discovered 10 Russian 'illegals' embedded in American society, living the dream in suburbia and cities across the nation before they were arrested and deported.
‍
‍
The real-life KGB drama
The 'two J's' - as the producers were known on The Americans' set - had no idea that another real-life KGB drama was unfolding simultaneously in Pennsylvania involving former KGB sleeper agent Jack Barsky.

In our SPYSCAPE podcast, The Spying Game, Joe Weisberg and Barsky peel back the Iron Curtain to reveal a fascinating exposé of a life lived deep undercover.
‍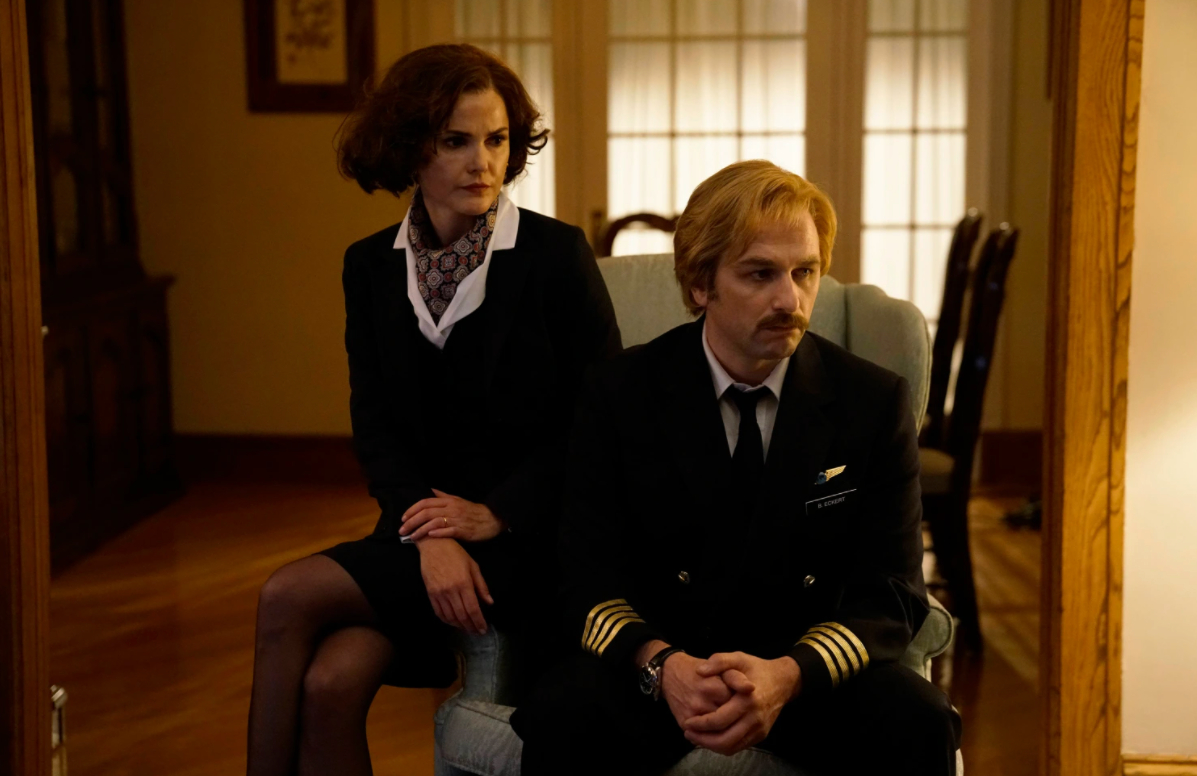 ‍
KGB Secret Agent Jack Barsky's Cameo on The Americans

The former KGB sleeper agent aided the FBI and NSA after his arrest and, in 2014, became a US citizen. Jack Barsky describes his first-hand experience as an extra on The Americans TV series for SPYSCAPE.

By Jack Barsky
The Americans' producers Joe Weisberg and Joel Fields had a 'bizarre' idea for a TV series about an FBI agent who moves next door to two illegal KGB sleeper agents during the Cold War. They were ahead of their time. 
On May 10, 2015 - two years after The Americans debuted - FBI Counterintelligence Agent Joe Reilly announced that the Bureau had bought the house next door to KGB sleeper agent Jack Barsky and FBI agents had lived there for close to two years, monitoring every movement and bugging the phone.
Of course, the 'Js' had to meet me. I was invited to the set in Brooklyn, New York, and after a getting-to-know-you lunch sat in on a 'table read' for the next episode.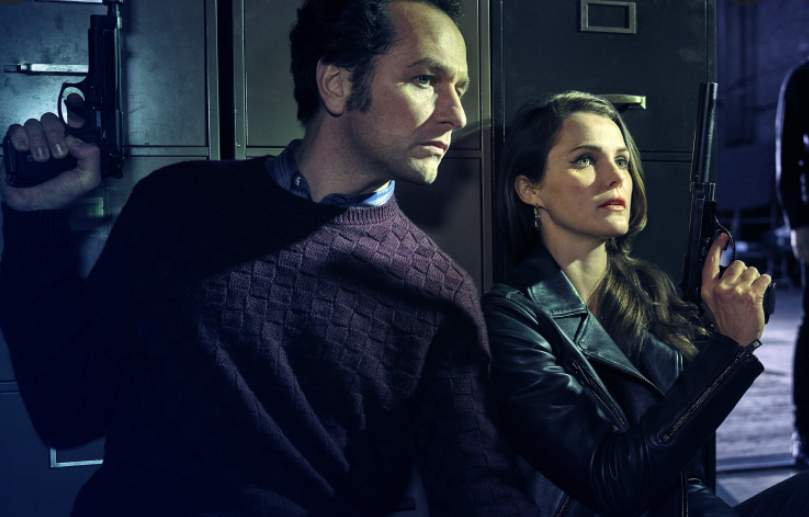 Most of the principal actors were at the read and, when I was introduced as a 'real' ex-undercover KGB agent, they greeted me with applause. My reaction? "I hope your applause celebrates who I have become and not who I was."


Spy vs Spy‍
Eighteen months later, I visited the set again but this time as an extra in Season 5. My day started at 9 am in a non-descriptive storefront in the Park Slope section of Brooklyn, likely a former barbershop. It was crammed with at least 20 extras signing in and filling out forms - after all, you want to get paid.

There was a rack of era-specific clothes from 1984 to transform the extras. I was dressed in a rather ugly, very tight, gray khakis and a greenish fleece jacket. Yuck! For props, I had a phony newspaper called the Washington Examiner and a package of herbal cigarettes. I consumed one of those stinkers for every take and smelled like an oven at the end of the shoot.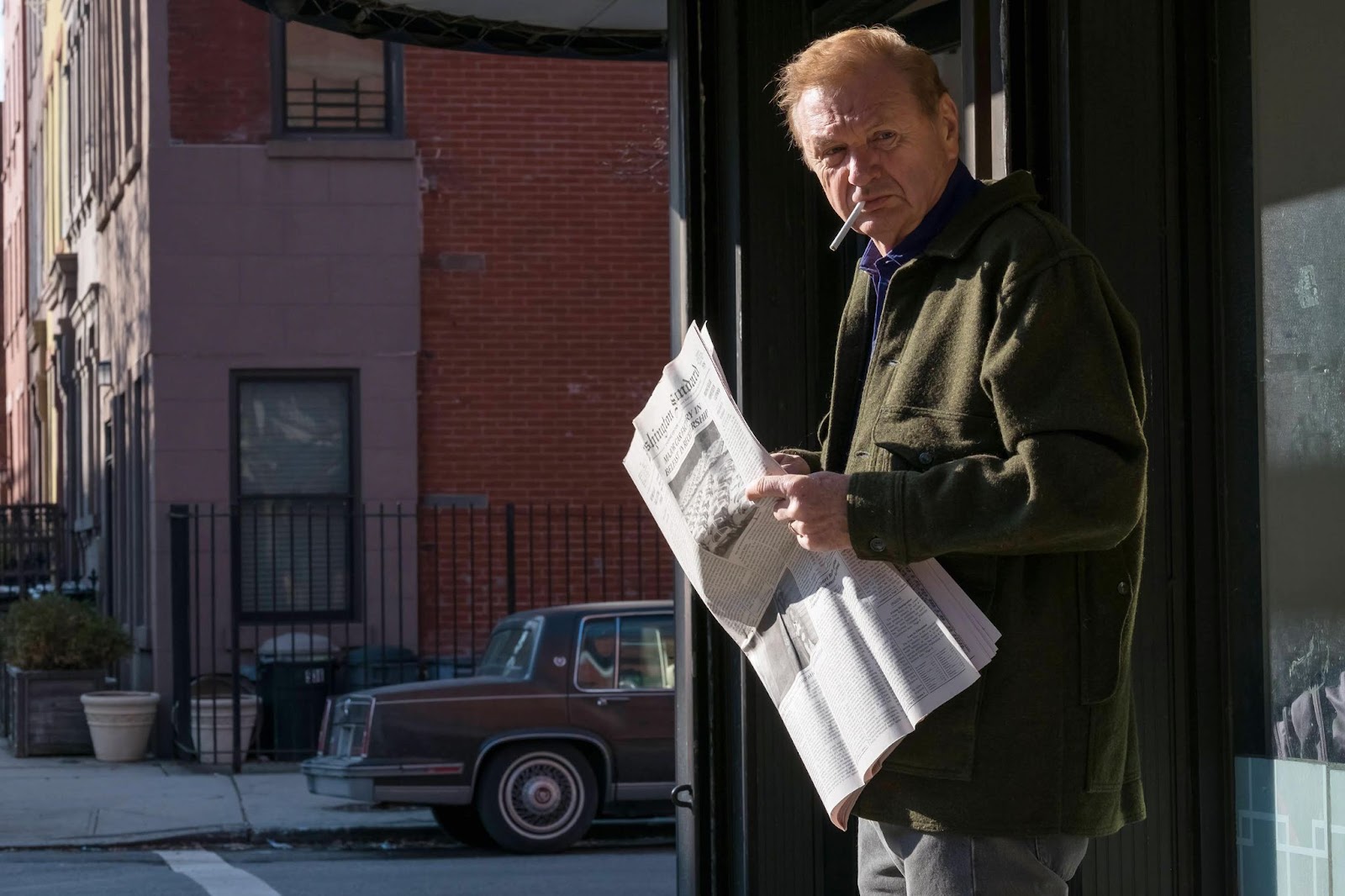 Jack Barsky's sneaky cameo‍
By 9:30 am, we'd gathered on a nearby street blocked to traffic but lined with vintage cars to make the setting realistic.
Unfortunately, my scene was about as unexciting as it gets. A Russian actress leaves a dry cleaner and walks down the street. About 15 seconds into the walk, a car door opens, she has a brief exchange with another woman in Russian, and that was it.
It took 2.5 hours to complete that 30-second scene. During the first dozen takes there was always something wrong: a cloud covered the sun, one of the extras walked onto the scene too soon, the two main actresses did not meet on cue, one of the extras had a cell phone sticking out of his pocket, or a fire engine passed nearby. 
‍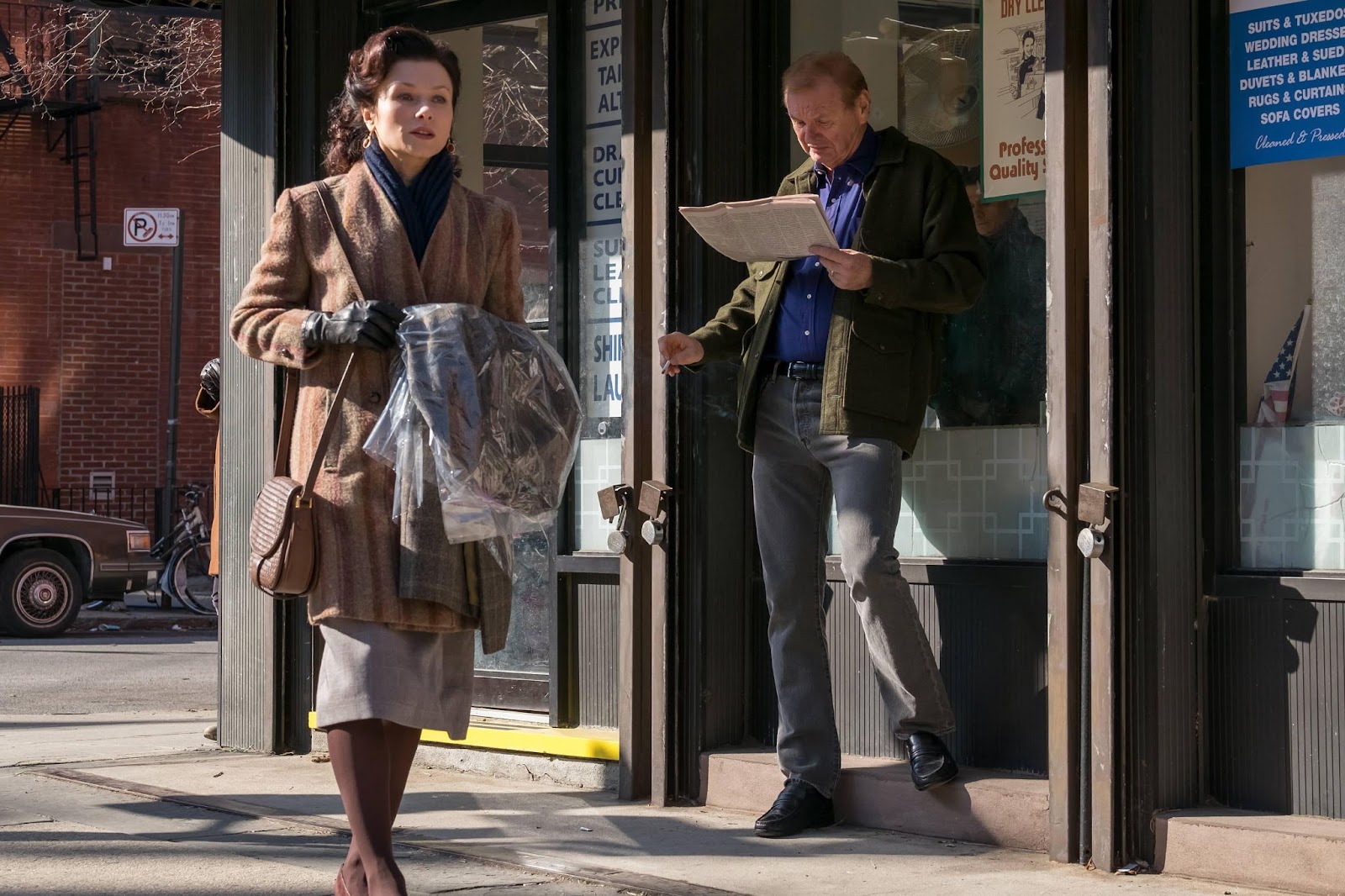 Job done‍
Eventually, everything clicked. It reminded me of my own undercover existence: 99% waiting, and 1% action.
Back at the studio, I inspected the sets used to shoot the indoor scenes. There was the office of the head of the Soviet Rezidentura (resident spy) in Washington D.C., several rooms in Elizabeth and Phillip's house, and an FBI office.

From the clunky, early personal computer to the old-style telephone, to old phone books, everything was transported from the past to the set. When I noticed a book on the shelf that did not fit the time, the staff immediately removed it.
‍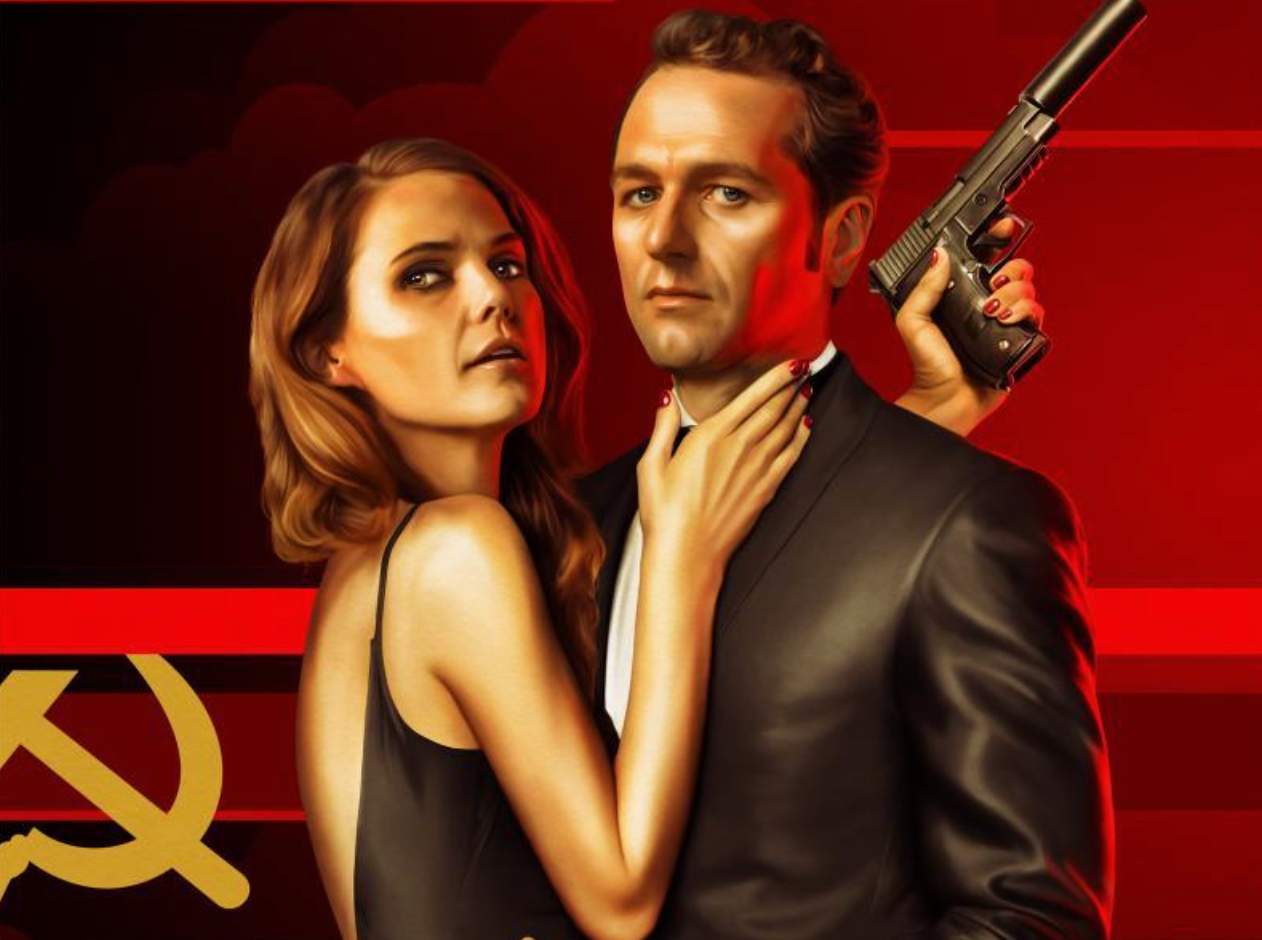 ‍
Super spies and psychology‍
I am not a film critic but, in my view, this TV production has big-screen quality. Of course, this is entertainment, and much of the plot is unrealistic. The Americans' heroes are super spies that never existed and never will. They are expert marksmen, first-rate electricians, locksmiths, and more. It would take at least a half dozen specialists to duplicate their skills.

When one of the characters puts on a wig for a disguise, I cringe. I am not saying that there has never been an illegal who used a disguise, but disguises are contrary to what they teach you in Espionage 101. The whole idea is to hide in plain sight.
Of course, the 'Js' knew much of this wasn't real. After all, Joe Weisberg spent some time in the CIA. What this show gets right is the psychology of being undercover in enemy territory and the conflict that develops over time as you start embracing the society that you are supposed to help destroy.

I find that particular aspect of the show very edifying and in many ways, paralleling what I went through during my 10-year undercover stint. The rest of the show moves along at a fast clip and, all in all, I find this to be one of the best cinematic renditions of a spy's life.
And now that I am in it, Episode 510 should be considered a classic. After all, life meets art…