The Nevada desert hides one of America's biggest secrets: Area 51, the test site for the world's most advanced espionage programs. 

The CIA, the Atomic Energy Commission and other government departments have used the site since 1955 for top-secret nuclear tests, drone trials and testing spy planes that fly at three times the speed of sound for 3,000 miles without refueling. 

The site is so secretive the CIA didn't even admit it existed until 2013. Area 51 is northwest of Las Vegas and part of a sprawling 368,000-acre military complex that includes the Nevada Test Site, which was established for nuclear weapons tests, and the Nevada Test and Training Range for flight tests and target practice.

The airspace above is restricted and the base is strictly off-limits to uninvited visitors, triggering conspiracy theories about what, exactly, the US is hiding behind the warning signs, armed guards and electronic surveillance. Aliens, perhaps? Spaceships? Evidence that we do not walk alone in the universe?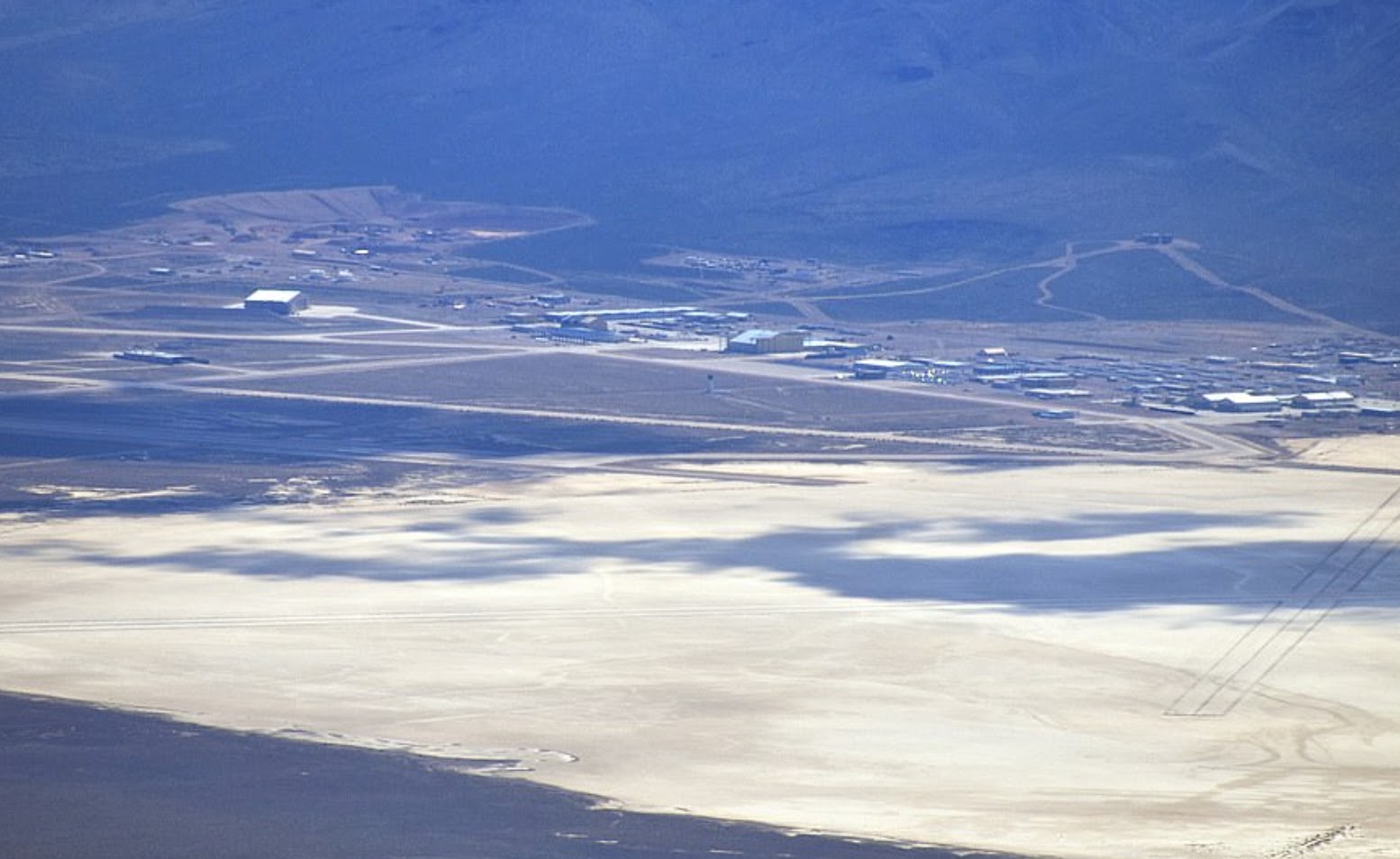 The CIA's shadowy history with Area 51

Back in 1955, the CIA needed a base to test the prototype for its U-2 spy planes. The spies wanted a remote area, easily accessible by air and with fine weather year-round. It had to accommodate a large number of people, be equipped with fuel storage facilities and close to an Air Force installation, and be able to contain a runway at least 8,000 feet long. Southern Nevada fit the bill.
The base became known as Area 51, its designation on old Atomic Energy Commission maps.

The CIA initially tested its single-seater U-2 spy jet, which could fly at 70,000 feet, monitor electronic emissions and photograph territory deep inside the Soviet Union, China and other Cold War enemy countries.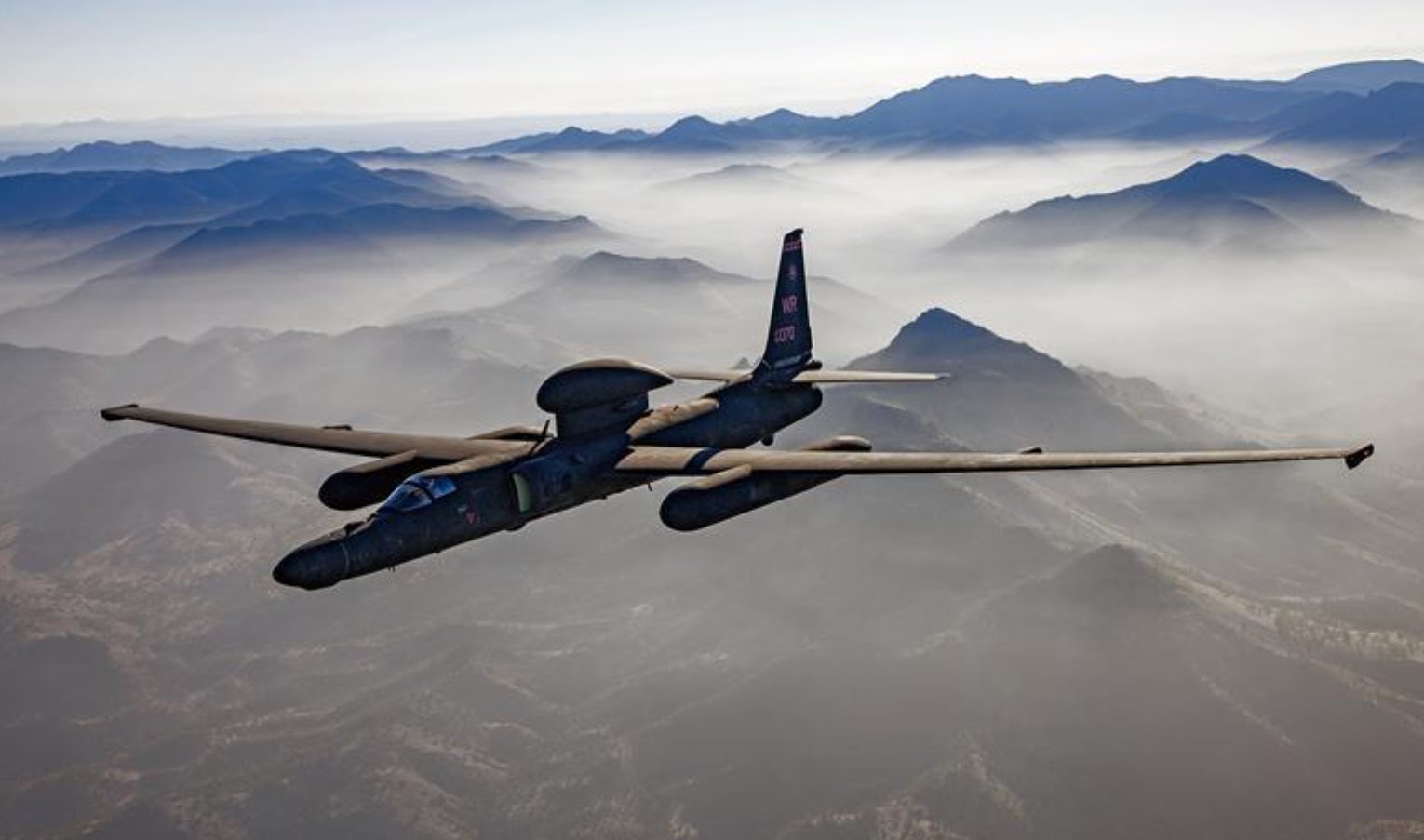 The U-2 remained a secret source of intelligence gathering until 1960 when pilot Francis Gary Powers was shot down over the Soviet Union. (Powers was later returned to the US in a swap for Soviet spy Rudolf Abel, a story told in Steven Spielberg's Bridge of Spies.)

The once top-secret plane remained in use, however. During the Cuban missile crisis, U-2 photographs confirmed the presence of Soviet nuclear-armed missiles in Cuba, and the jet has since been used for battlefield reconnaissance and surveillance.

There's no plan to retire the U-2 fleet. In fact, the Air Force flight tested and upgraded the jets in 2020 with high-powered cameras that provide more precise, long-range tracking of stationary or moving targets, according to Lockheed Martin.
‍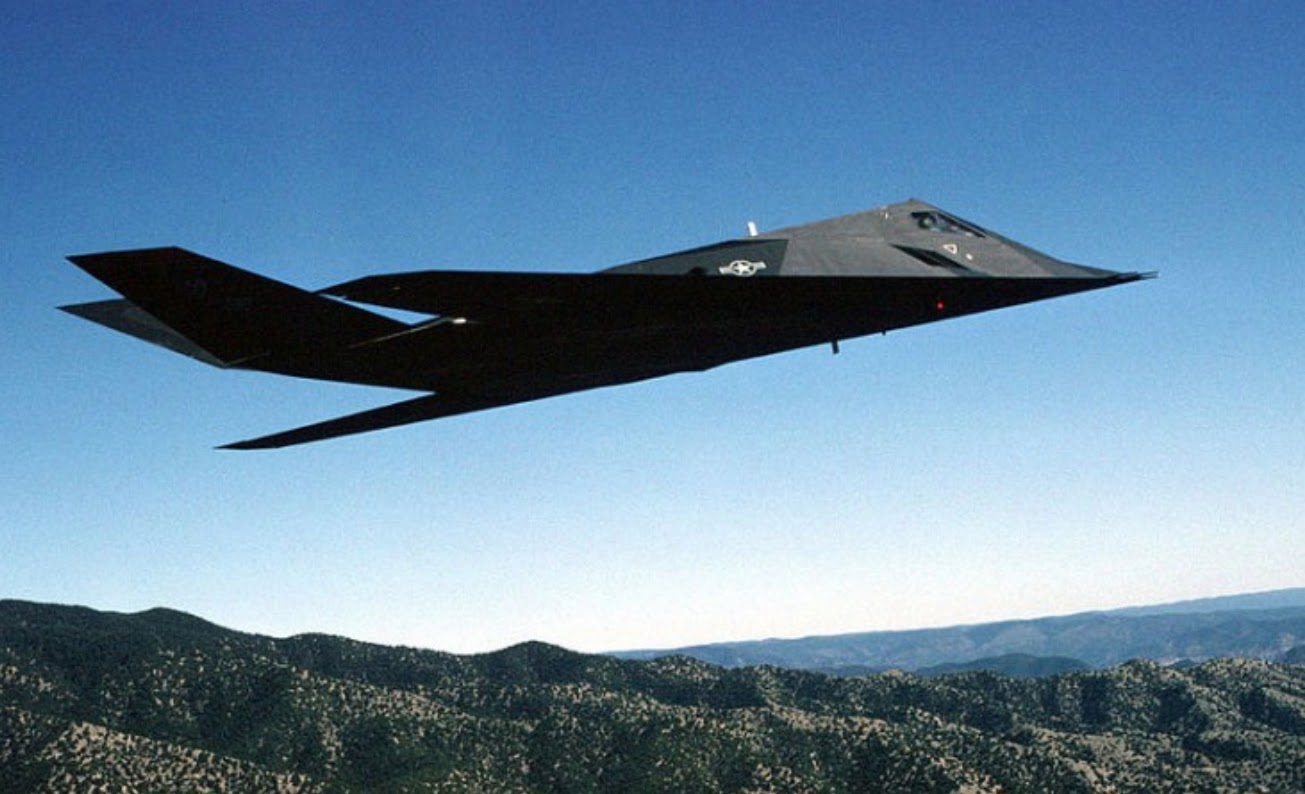 Area 51 has also been used to test the U-2's successor, the A-12 Oxcart, a high-altitude, Mach 3+ reconnaissance aircraft designed to avoid Soviet Union air defenses during the Cold War. 

At least six US spy planes have been developed at the base, including the F-117 Nighthawk stealth fighter jets used in Afghanistan and Iraq, but Area 51 isn't just for testing jets and pilots. 

Declassified CIA documents show that under a project codenamed 'Have Doughnut' the US Air Force obtained a Soviet MiG-21 jet fighter when an Iraqi pilot defected to Israel. Area 51 staff reverse-engineered the Mach 2 jet to see how it performed in contrast to US fighters.
The base is still used today as a training and testing ground for the US Air Force with an estimated staff of 1,500 (reportedly flown back and forth to work every day from Las Vegas on a secret airline).
Photos taken by a Cessna 150 private pilot, Gabriel Zeifman who flew over Area 51 in 2020, reveal a massive hangar being built next to one believed to have housed the F-117 Nighthawks.`

‍The Drive's 'War Zone' editor Tyler Rogoway speculated that the size of the hangar could mean the US military is creating space for a fleet of unmanned combat aircraft designed to fly together in a collective swarm. "The arrangement would allow for a large group of drones to park outside of the view of satellites and out of the weather on one side, with the hangars in the center working as pass-through servicing bays for preparing them for another flight, and then moving them to the other side to await a launch en-masse on their next mission."
‍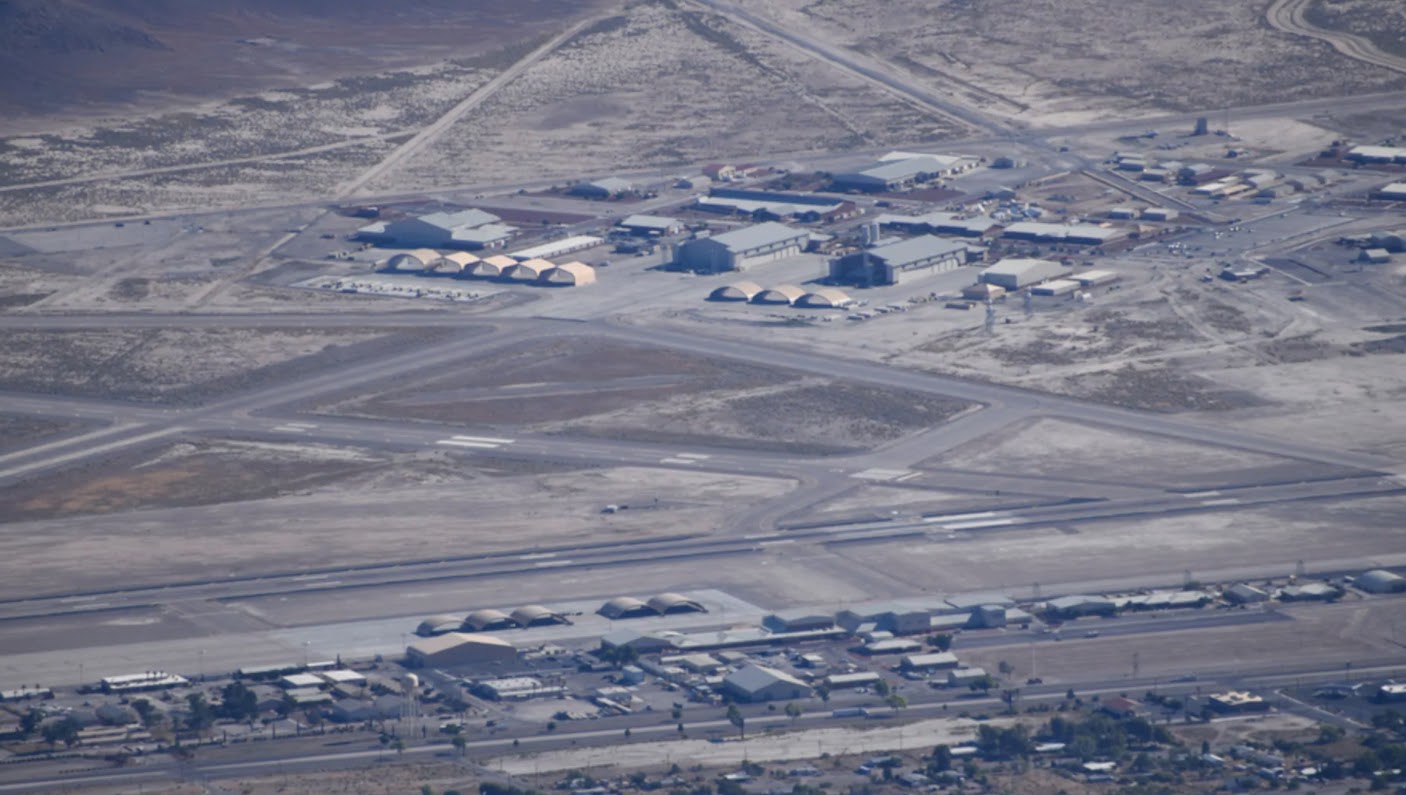 Nuclear weapons and deadly secrets

The Manhattan Project, the code name for the mother of all black operations, was a top-secret World War II research project to produce the atom bomb. The US, with the help of Canada and Britain, created a nuclear weapon but they needed space to develop it. New Mexico and later Nevada would prove to be ideal. 
Nuclear testing at Area 51's Nevada Test Site officially began in 1951 with the detonation of Shot Able, a one-kiloton bomb. By 1992, the US government had conducted more than 1,000 nuclear tests, according to the US Atomic Heritage Foundation. About 100 of the tests were atmospheric, with the rest underground.
Test facilities for nuclear rockets and ramjet engines were also used up to the early 1970s. The Atomic Energy Commission originally intended Area 51 to be used for quick experiments conducted with small-scale nuclear bombs. 

"The results ideally would then lead to the development of bigger atomic bombs and advanced thermonuclear weapons. In reality, large-scale atmospheric tests became common and lasted for nearly 12 years," the Foundation said.


Radiation leaks 

Area 51 tests are a risky business.

'Operation Plumbbob'was a series of 30 nuclear tests designed to improve weapons and conduct biomedical experiments. Plumbbob released radioiodine (I-131) into the atmosphere and about 3,000 servicemen were exposed to high levels of radiation during the 'Smoky' test.
It wasn't the only accident. During the space race in the 1950s, the US was considering whether to build a nuclear-powered, space-based missile launch system outside the Earth's atmosphere that could fire missiles into the Soviet Union, according to Annie Jacobsen, author of Area 51: An Uncensored History of America's Top Secret Military Base.
Although the space weapons' program didn't go ahead, that the US tested a rocket to see if it could work, spewing radiation into the air. Jacobsen told NPR that during one incident, a 148-pound chunk of radioactive debris landed in a sub parcel of Area 51, an area that was then declared off-limits to humans for six weeks - even if they wore hazmat suits.

According to the Department of Energy, Area 51's mission is wider than working on spy planes and weapon testing. It also has a mandate to apply 'environmental restoration techniques' to areas affected by nuclear testing; manage low-level and mixed radioactive waste; investigate demilitarization and counter-proliferation technology; assist the Department of Defense on 'special' activities, and; operate a hazardous materials spill test center.

Whether any of the 'special' activities involve aliens, isn't specified.
‍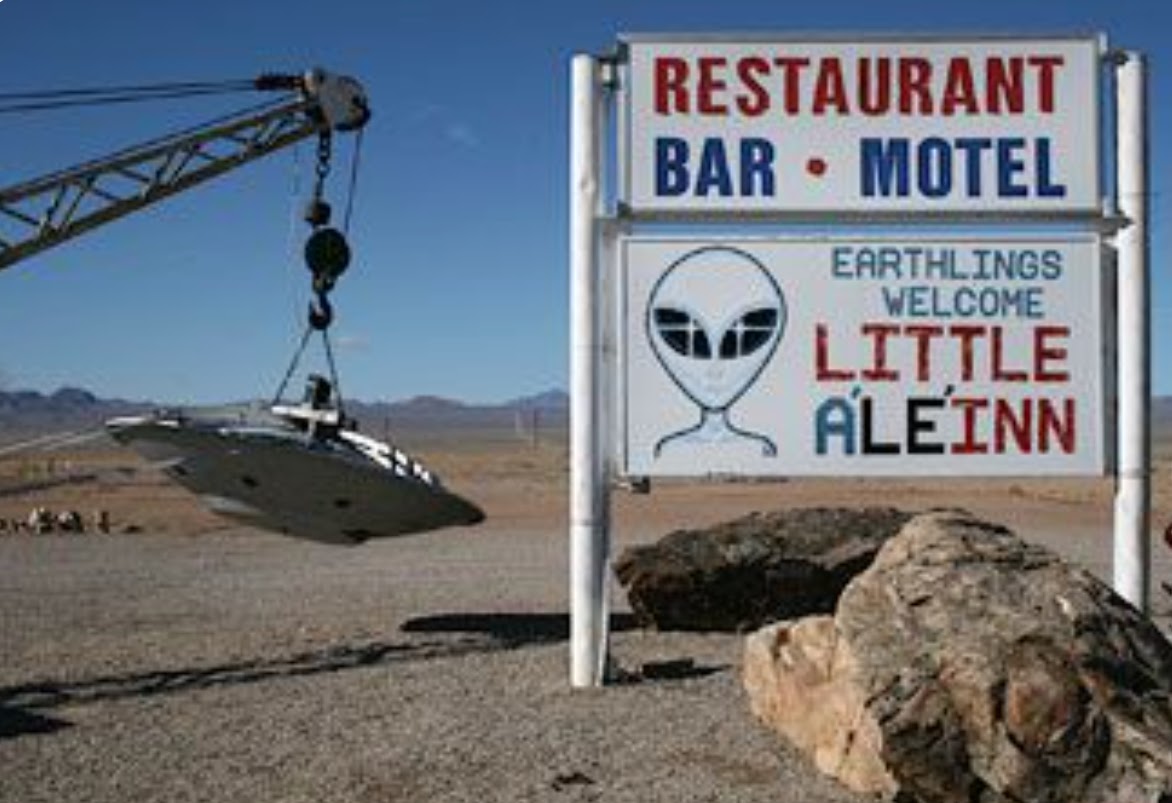 Area 51's UFO links
One of Area 51's many mysteries is how the spooky military base became a magnet for UFO conspiracy theorists and people convinced it is home to an underground laboratory where spaceships - and perhaps even extraterrestrials - are hidden away.

The Roswell, New Mexico crash in 1947 certainly fueled the legend. While the US military initially said a flying saucer had landed, the statement was later corrected to say a weather balloon had crashed down in a thunderstorm. 
Too late, the genie was out of the bottle. Witnesses came forward reporting alien sightings and shared stories about spacecraft wreckage brought to the military base near Area 51 as part of the cover-up. Some folks claimed to have been abducted, others recalled being operated on by Martians. All seemingly returned to Earth to tell their story. 

Area 51's alien ties have likely been useful to the intelligence agencies, a harmless distraction from news about radioactive fallout and weapons testing.

But in 2019, when 2 mn people announced on Facebook that they planned to storm Area 51, the military made it clear that trespassing wasn't an option: Area 51 "is an open training range for the US Air Force, and we would discourage anyone from trying to come into the area where we train American armed forces".

In case that wasn't enough, the USAF added: "The US Air Force always stands ready to protect America and its assets."