Ready to dive into the thrilling world of spies and secret missions? Our list of the top non-fiction spy books, chosen by real-life intelligence operatives from the CIA, FBI, Mossad, and the KGB, will transport you into the heart of the action.

From Cold War conflicts to modern-day espionage, these books have it all. Enjoy!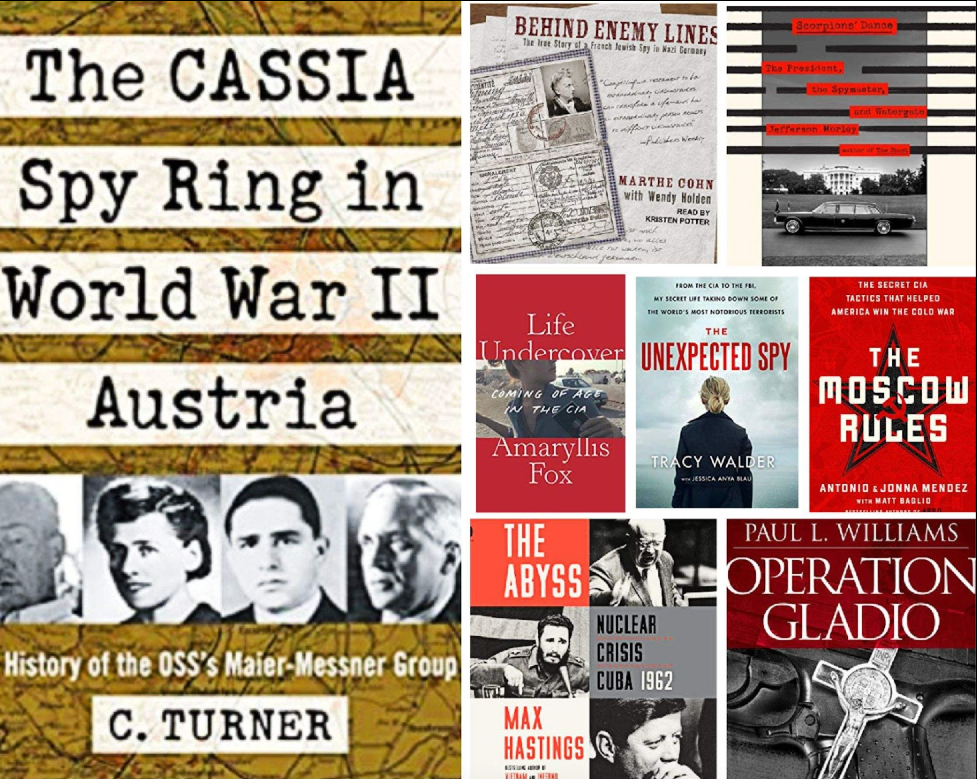 50. The CIA Manual of Trickery and Deception by John Mulholland
Among the many tricks the CIA had at its disposal during the Cold War was a top-secret manual of deception written by magician John Mulholland, a stage performer who honed his skills trading tricks in the back of New York City's Martinka magic shop. The CIA paid Mulholland $3,000 to write its guide to  trickery and deception - a "James Bond meets Harry Houdini" textbook, as master magician Lance Burton described it. All copies were thought to have been destroyed in 1975, but two intelligence agents managed to get their hands on the document and published it decades later.
49. Life Undercover: Coming of Age in the CIA by Amaryllis Fox
"We're impossibly young to have the fate of the world in our hands," Amaryllis Fox writes in Life Undercover, noting she started as a 21-year-old CIA analyst and became an undercover officer. "Such is the way of the Agency. By 35, any operative worth their salt has gone hard enough at their job to erode their cover." Fox's memoir is a fast-paced thriller that reads like fiction but the description of Fox's training at the Farm alone is worth the ride.
48. The KGB's Poison Factory From Lenin to Litvinenko by Boris Volodarsky
Russian spy Alexander Litvinenko died weeks after drinking tea spiked with radioactive polonium-210 in 2006. The former FSS Lt. Colonel certainly wasn't the first or last victim to blame his murder on Moscow. In The KGB's Poison Factory, former Russian military intelligence officer Boris Volodarsky traces the history of poison assassinations dating back to 1917 and Lenin's Cheka secret police and covers 20 ghastly deaths. 
47. The Accidental Spy by Tracy Walder
‍Former sorority sister Tracy Walder wanted to teach history after USC but joined the CIA instead. Her job? Travel the globe post 9/11 and disrupt al-Qaeda plots. The many men Tracy encountered along the way often underestimated the young blonde in a pink pashmina but certainly not for long. Walder, The Accidental Spy, eventually joined the FBI to fight the enemy on her home turf, revealing a husband-and-wife team sending military secrets to China. A riveting read.
46. Operation Gladio by Paul L. Williams
History jumps off the page in journalist Paul L. Williams' disturbing exposé Operation Gladio, the story of a post-WWII alliance forged by the CIA, the Sicilian and US mafias, and the Vatican to battle a feared Communist invasion of Europe. Williams details the 'stay-behind' military units and makes the case that the units were used in South America and NATO-based countries to disrupt left-wing movements. 
45. The CASSIA Spy Ring in World War II Austria by C. Turner‍
Written by a former undercover CIA officer, The CASSIA Spy Ring explores America's most effective spy ring in Austria, Germany's neighbor. This gripping account of CASSIA describes its contributions to the Allied war effort, including reports on the V-2 missile, Nazi death camps, and advanced combat aircraft. Meticulously researched, Turner's story is one of espionage, betrayal, and behind-the-scenes work to stop the Nazis.
44. Scorpions' Dance Jefferson Morley
Can there possibly be an untold story about the 1972 Watergate break-in? Yes, Morley proves there is much to reveal about the power struggle between President Richard Nixon and his CIA Director Richard Helms, two men who shared the deadly secrets that ended a presidency. They circle each other in a Scorpions' Dance. "We protected Helms from one hell of a lot of things," Nixon growled on one of his infamous Watergate tapes. "You open that scab there's a hell of a lot of things."
‍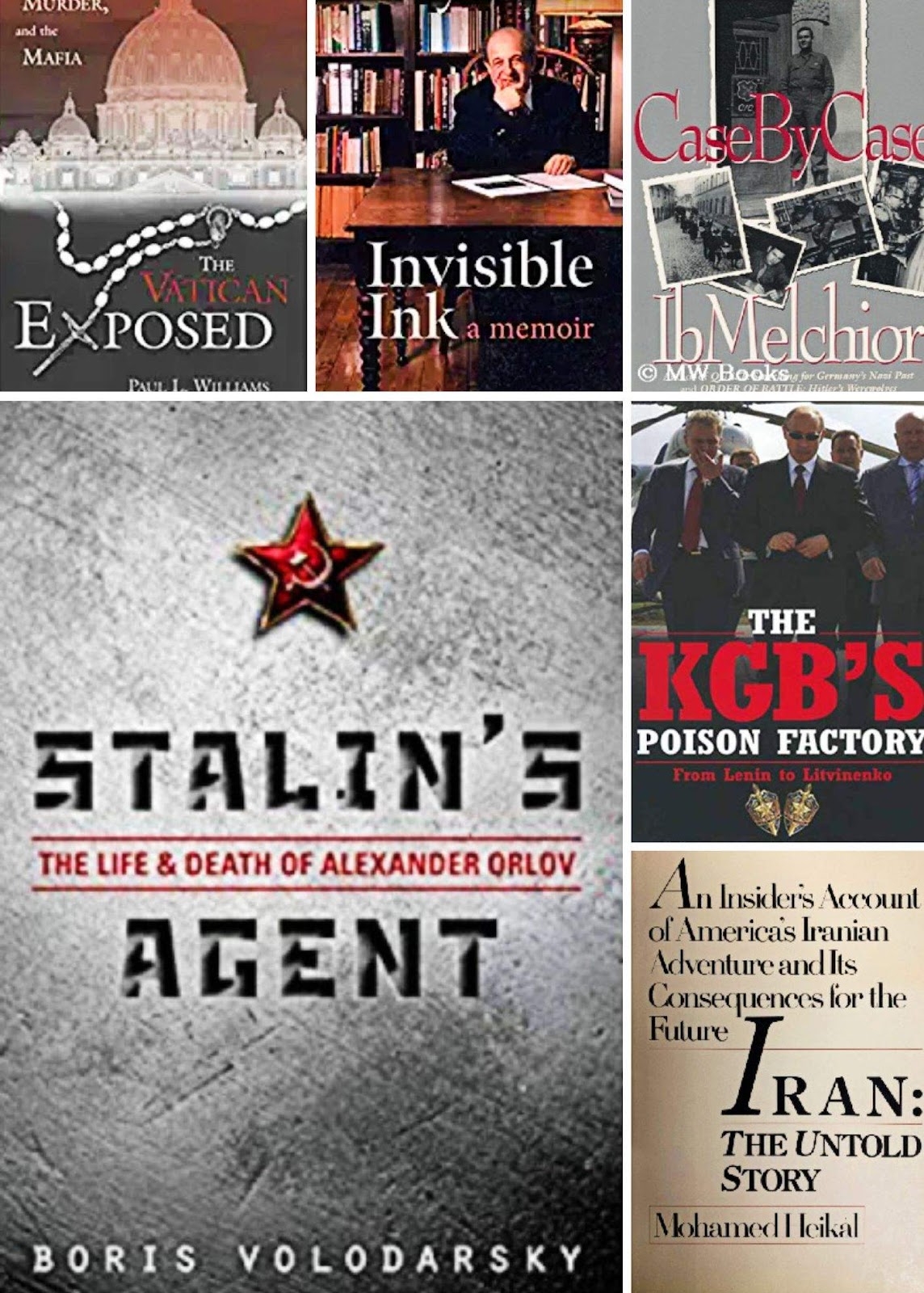 ‍
43. Behind Enemy Lines by Marthe Cohn
‍Marthe Cohn lost members of her family during WWII and felt she had nothing to live for when Marthe slipped Behind Enemy Lines disguised as a German nurse intent on spying for France and its WWII Allies. Supposedly, Marthe was searching for her Nazi fiance but the unlikely Jewish spy was really gathering intel on German positions that ended up saving hundreds of lives. Cohn kept her story a secret until she was 80. 
42. Abyss: The Cuban Missile Crisis 1962 by Max Hastings
Max Hasting has come up with another bestseller examining the '60s missile crisis. As the Americans and the Soviets stare into the Abyss, contemplating the threat of nuclear war, Hastings' story unfolds through many eyes including the national leaders and American pilots. His research is astonishing and Hastings deservedly retains his position as a master historian. 
41. The Entity: Five Centuries of Secret Vatican Espionage by Eric Frattini
Eric Frattini unravels the Vatican's secret spy service known as the Holy Alliance, and later The Entity, which has served 40 Popes and carried out policies from schisms to persecutions and allegedly even kidnappings. SPYSCAPE agrees with Spanish newspaper El País, who describe The Entity as: "A true story that surpasses any novel by John le Carré."
40. Iran: The Untold Story by Mohamed Heikal
Arab journalist Mohamed Heikal offers an insightful look at Iran, the Shah, and  Ayatollah Khomeini. The book also serves as an introduction to The Safari Club - sometimes referred to as 'the second CIA' for its off-the-books operations at a time when US President Jimmy Carter and the Church Commission were clipping the Agency's wings. Iran: The Untold Story lives up to its title.
39. Active Measures - The Secret History of Disinformation and Political Warfare by Thomas Rid
Active Measures details Russian disinformation campaigns from the early 1920's up to the 2016 US Presidential campaign. SPYEX Consultant Peter Warmka, a former senior intelligence officer with the CIA, describes the book as very insightful: "It has helped me exercise greater critical thinking when evaluating various sources of news media." You may also want to check out Warmka's own book, Confessions of a CIA Spy - The Art of Human Hacking. 
‍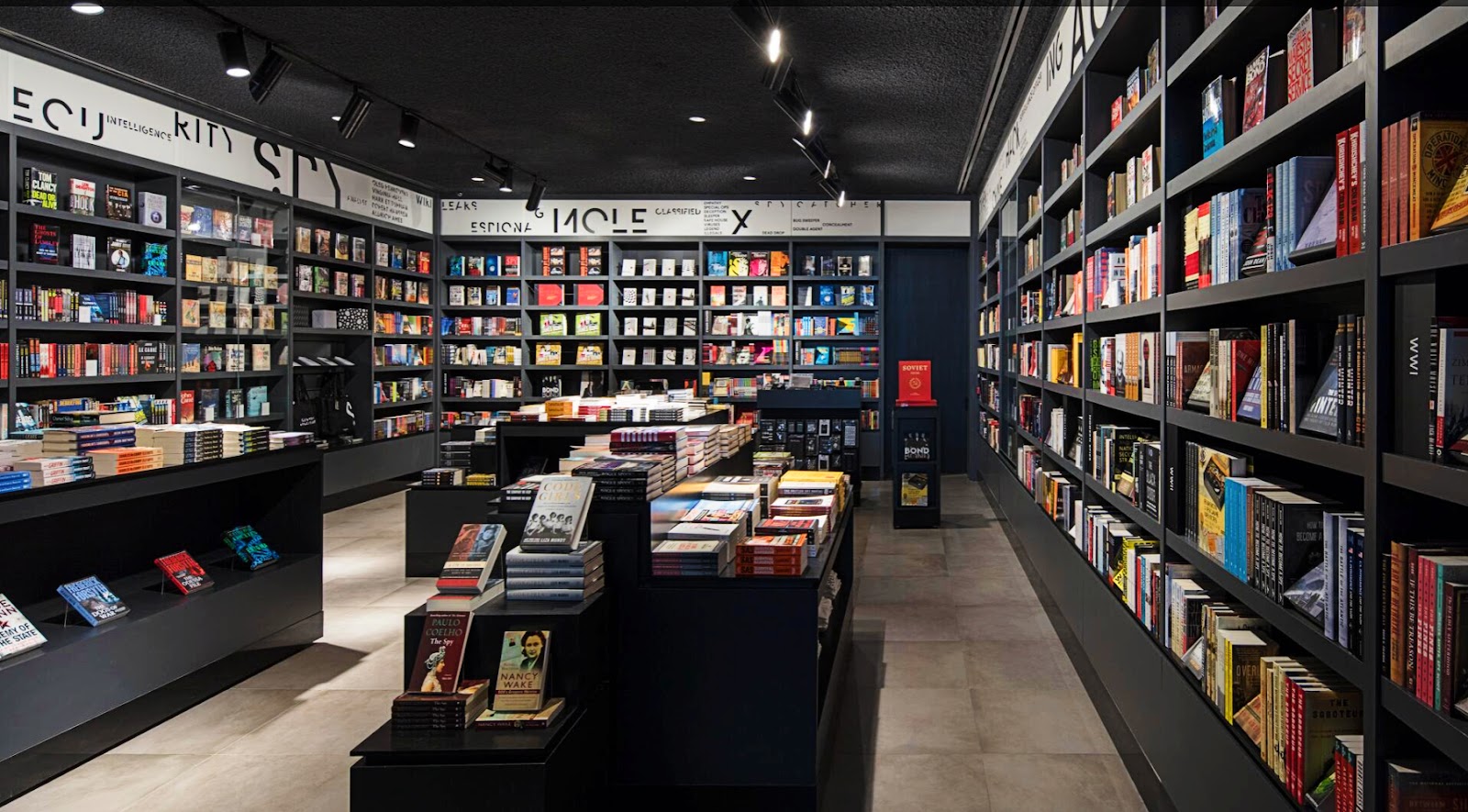 ‍
38. Case by Case: A US Army Counterintelligence Agent in WWII by Ib Melchior 
Ib Melchior, a former operative with the OSS and the US Army Counter Intelligence Corps., recalls his time as a counterespionage agent in Case by Case. He recounts how CIC agents were trained to search out spies and saboteurs and work behind enemy lines. His daring experiences are the plots for his many bestsellers, including Order of Battle: Hitler's Werewolves, and Sleeper Agent.
37. Invisible Ink by Guy Stern
Guy Stern was a Ritchie Boy, sent from Ft. Richie, Maryland to the front line to interrogate German PoWs and his humanity and empathy that shines through the 13 chapters of his incredible memoir Invisible Ink. His story begins with the meeting of Stern's parents and the Nazi's rise to power. Stern immigrated to the US at 15 and was drafted into the US Army, soon finding himself selected for a special military intelligence unit. He returned to a career as a scholar, author, and decorated veteran.
36. The Search for the Manchurian Candidate by John D. Marks
The Search for the Manchurian Candidate is the dark story of the CIA's mind-control experiments and an era of seemingly unrestrained human experimentation. It is likely the most well-researched and shocking account of Cold War CIA operations ever written.
‍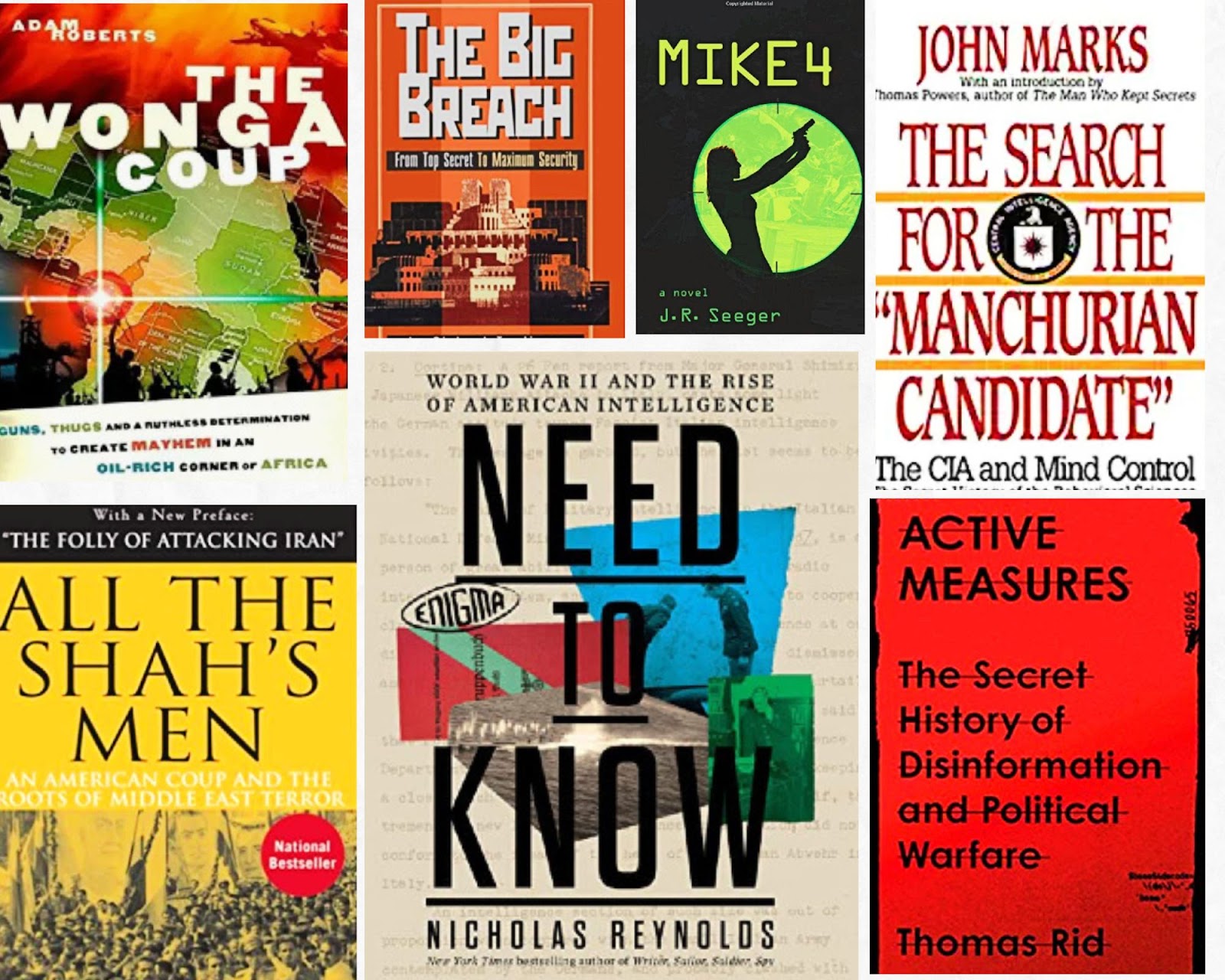 ‍
35. Moscow Rules by Antonio and Jonna Mendez
Antonio Mendez and his wife, Jonna, bring us inside the US Embassy in Moscow where US officers fear the walls have eyes as well as ears. The couple - both CIA heads of technical services during their careers - have written one of the most interesting books about the Cold War era along with the Moscow Rules officers observed to protect intelligence sources. 
34. All the Shah's Men by Stephen Kinzer
‍Former CIA officer and Russia expert Alex Finley rates All the Shah's Men by Stephen Kinzer, about the CIA's overthrow of Iranian Prime Minister Mohammad Mossadegh in order to install the Shah. Finley, the author of the Victor Caro series of books, said All the Shah's Men reads like a spy novel but uncovers fascinating historical details.
33. The Wonga Coup by Adam Roberts
Another of Alex Finley's favorites is The Wonga Coup: Guns, Thugs, and the Steely Determination to Create Mayhem. The book digs into the intrigue around an attempted coup in oil-rich Equatorial Guinea in 2004 which made headlines over the alleged involvement of British PM Margaret Thatcher's son, Mark.
32. The Big Breach by Richard Tomlinson
The Big Breach is the story of an MI6 officer recruited at Cambridge by the British foreign intelligence service. Richard Tomlinson's descriptions of his MI6 training are insightful and amusing but the book takes a dark turn. Tomlinson also smuggled nuclear secrets out of Moscow and ran a Sarajevo undercover operation before he was fired and jailed in one of Britain's toughest maximum security prisons. From start to finish, it's a page-turner. 
31. Need to Know by Nicholas Reynolds‍
SPYEX consultant John.R. Seeger, an expert on counterintelligence and insider threats, considers Nick Reynolds' Need to Know the best book of 2022. "This book covers the growth and transformation of US intelligence during WWII from a small group of boutique offices run by amateurs to an intelligence community ready to fight in the Cold War." 
30. The Art of Intelligence by Hank Crumpton
Recommended by SPYEX consultant Doug Patteson, a former CIA operations officer, The Art of Intelligence is told by the officer who led the CIA's global covert operations against terrorists including al-Qaeda. Crumpton's book combines thoughtful meditation with old-school spycraft in a lively and accessible way.
‍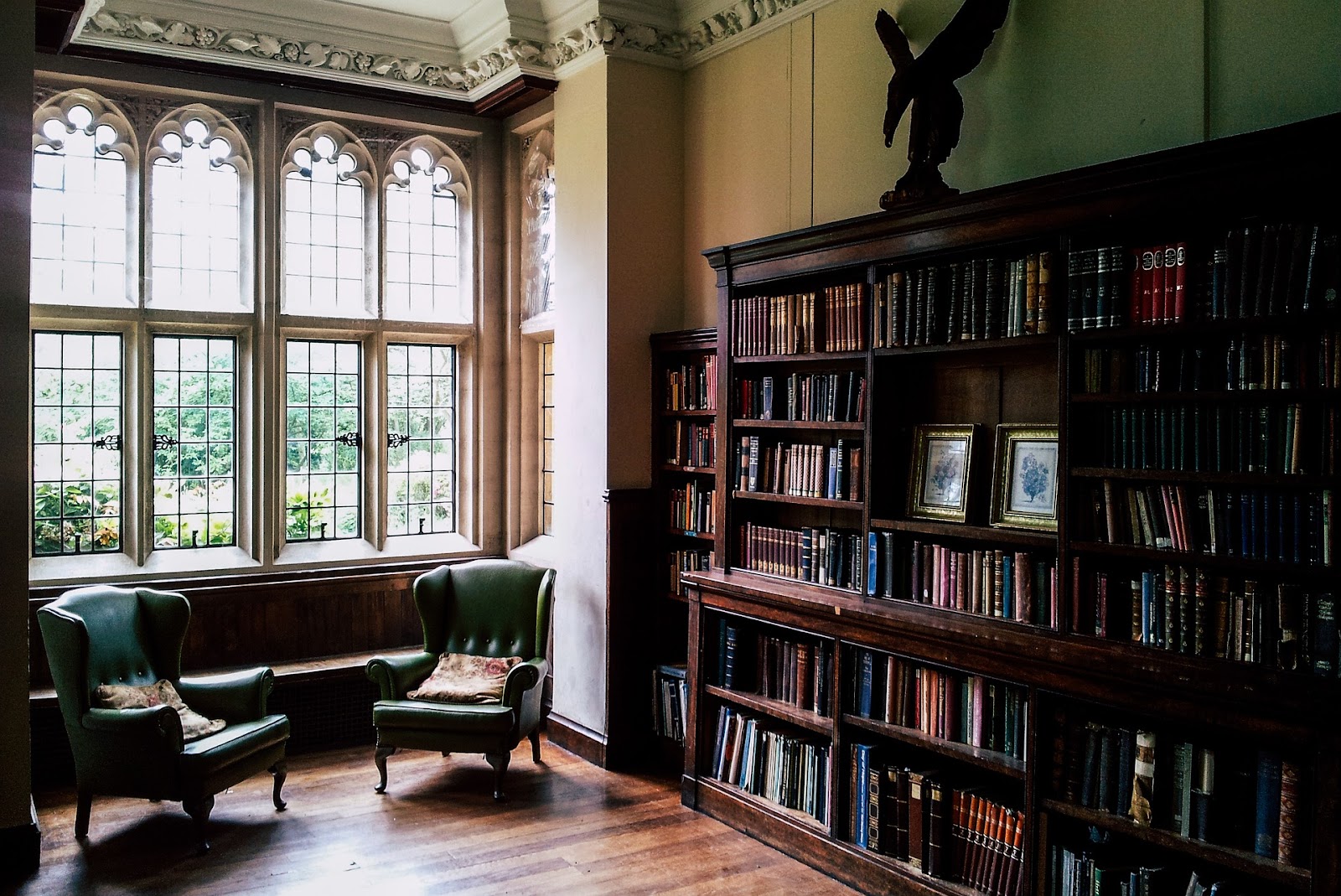 ‍
29. The President's Book of Secrets by David Priess‍
For decades, the US president has received a distilled, top-secret daily intelligence report citing global threats and opportunities known as 'the Book' in national security circles. The details of most Presidential Daily Briefings are classified but The Book of Secrets explores how power operates at the highest levels. David Priess, a former daily briefer, also offers a window into presidential decision-making.
28. The Triple Agent: the Al-Qaeda Mole who Infiltrated the CIA by Joby Warrick
Lindsay Moran, a former CIA officer and expert on covert ops, intelligence, and disinformation, recommends The Triple Agent as "very solid journalism", adding that Washington Post journalist Joby Warrick "managed to tell a complex, nuanced story while safeguarding any information that should not have made it to the public light". Moran has also penned her own memoir, Blowing My Cover.
27. A State of Mind by Rolf Mowatt-Larssen
Ex-CIA officer James Lawler, an expert on WMDs, counterintelligence, and insider threats, recommends A State of Mind by Rolf Mowatt-Larssen as an "incisive, no-holds-barred look at an intelligence officer's spiritual evolution". Mowatt-Larssen's memoir is also a journey of faith in the post-9/11 world.
26. Honorable Men by William Colby
Honorable Men is two books in one. In the first half, Colby recounts his career of covert action in WWII and afterward in Sweden, Italy, and Vietnam. The latter half of the book sees Colby move into senior command and portrays his wider perspective in 1970s America. Colby served as the CIA's controversial director from 1973 to 1976 and brings his interesting perspective on Watergate and Vietnam.
‍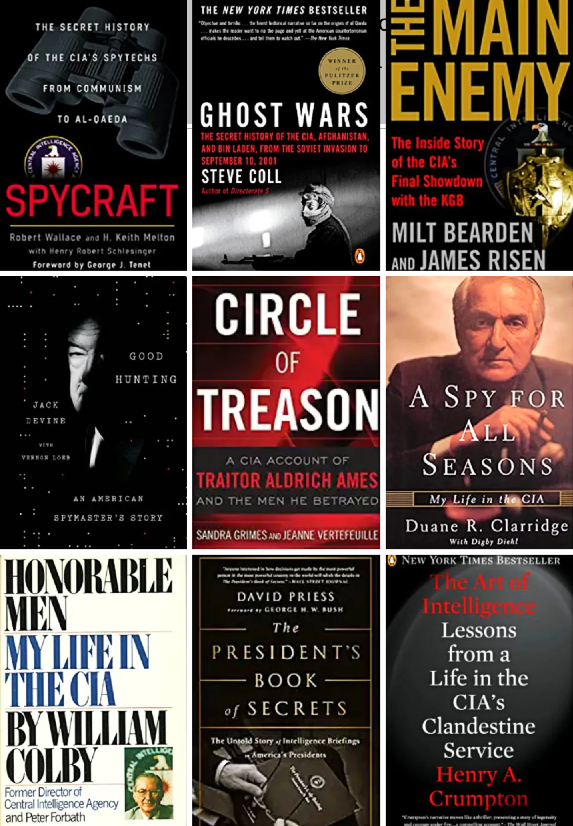 25. Circle of Treason by Sandra Grimes and Jeanne Vertefeuille 
Doug Patteson, a former CIA operations officer certified in Humint collection and counterterrorism, is an avid reader and author who contributed to More Stories From Langley. Doug recommended nine non-fiction books (see above) including Circle of Treason about the CIA team who hunted down one of their own, US-Russian double agent Aldrich Ames whose actions contributed to the deaths of at least 10 Soviet intelligence officers.
‍