Christina Hillsberg initially found it odd that her fiancée's favorite conversation topics with his three young children revolved around end-of-the-world scenarios and compiling lists of survival tools.

"But I quickly realized when your dad was a CIA spy - or more accurate when your dad was Ryan - this wasn't odd at all. It was the norm," Christina writes in License to Parent, her part-memoir, part-parenting spycraft book that outlines how real-life CIA techniques can be adapted to help raise well-rounded, security-conscious children.

The more time Christina spent with her future husband, the more she realized that the autonomy he gave the children - which sometimes included things like motorcycle training, persuasion techniques, and archery lessons - were carefully thought-out parenting techniques. Ryan Hillsberg's children were only six, eight, and 10 years old when the couple met, however. Weren't they a bit too young for these skills?

"More than anything, Ryan sought to instill in his kids a spirit of adventure and knowledge of the world that he hoped would help shape them into versatile, successful adults. This fascinated me," she said.

But would Christina allow her own toddlers to be raised using espionage-related techniques? She'd soon find out.
‍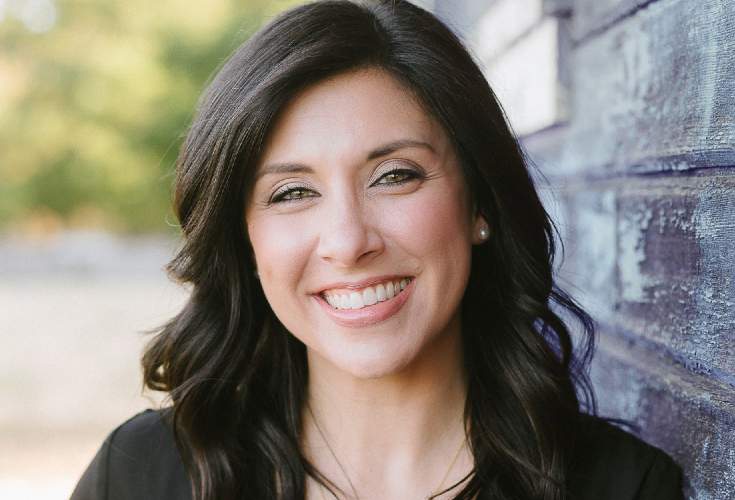 ‍

Quick Guide - Ten Top Spy Training Tips
‍
1. Be prepared‍
If you're heading out for a hike or journey, pack a small bag that is easy to carry. For kids, you can call this their 'adventure bag'. Let them help you fill it with emergency supplies like a flashlight, whistle, emergency blanket, poncho, map, glow stick, compass, knife, flint and steel, Band-Aids, or extra cash and snacks. The goal is to be prepared. "In the event that CIA officers can't get away from danger, they need to be ready to survive just about anything," Christina said.

2. Learn basic survival skills‍
CIA operations officers are taught survival skills from land navigation to first aid and emergency response techniques. Do your children know how to give proper CPR to an adult? What about a baby? Do they know what a tourniquet is and where to place it to stop bleeding? Look for opportunities to teach your children first aid. Kids should be able to handle emergencies - from losing their house keys to natural disasters.

3. Food storage and gardening skills‍
As many of us learned during the Covid-19 pandemic, goods can start disappearing from the shelves at the first inkling of an imminent disaster. Gardening and storing food may come in handy. In fact, your life may depend on it.

4. Bartering items‍
In addition to keeping emergency food supplies and a water filtration device, the Hillsbergs have a large supply of small items on hand that can be used for trading if money is not available; ATMs may not work or be emptied quickly in an emergency. "Think basic necessities as well as vices such as cigarettes, small bottles of alcohol, chewing tobacco, and the like," Christina advises.
5. Tools and Weapons‍
Tools can be used to hunt for food or, if necessary, to defend yourself. Ryan has taught all five of the couple's children archery, knowing that it could be an excellent way to obtain food if necessary. It's also another skill for them to add to their repertoire, making them more well-rounded.
6. Bikes, not just cars‍
Establish your getaway vehicle and alternative vehicles in the event of an emergency like a natural disaster. Consider training yourself and your children to ride bicycles and even motorcycles. By the age of two, Christina and Ryan Hillsberg's son was taking off on a bike without training wheels and motorbikes were next. It is a critical skill to have in the event roads become impossible by car. If you're uncomfortable with the idea of motorcycles, consider an alternative like a bicycle, e-bike, or scooter. The idea is to have a plan for alternate transportation in an emergency scenario.
7. Learn to live without technology‍
Know how to improvise when technology fails. Get back to basics like using a map and compass. If there's no cell phone, find a landline or think on your feet. Designate a family meeting spot in case you are separated and cannot communicate.

8. Get off the X‍
The X equals danger and comes in many forms - a person, a car, a building, or an environment. Listen to your gut. Identify danger and act on it as quickly as possible. Stopping for traffic lights in a dangerous neighborhood can be an 'X' so it may be better to roll through. If you can't get off the X, hide or fight as a last resort. Teaching children about danger can empower them rather than scare them.
9. Situational awareness
Be aware of your surroundings including planning routes with natural look-backs such as shop windows. Don't be predictable. Change your routes. Put your phone away and observe your surroundings. 
10. You Me, Same Same‍
Find common ground with others. Ask open-ended questions to build on what you learn about them.