In the early hours of June 17, 1972, security guard Frank Wills entered a brief note in the logbook of the Watergate office complex describing actions that would change history: "1:47 AM Found tape on doors; call police."

The Watergate scandal that followed triggered fiery Senate hearings, wild conspiracy theories, and many books dedicated to both fact and fiction.

SPYSCAPE selected our top pick of Watergate thrillers from the fly-on-the-wall accounts of Washington, D.C. insiders to the investigative journalists who brought down Richard Nixon's government.
‍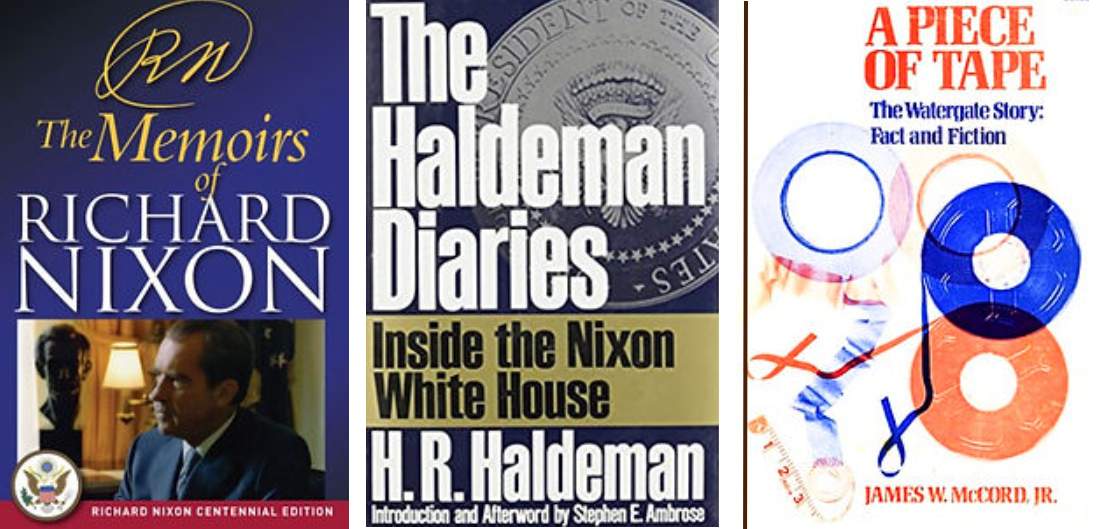 RN: The Memoirs of Richard Nixon (1978) ‍
RN: The Memoirs of Richard Nixon concentrates on the events of Nixon's presidency and the months leading up to his unprecedented 1974 resignation. The House Judiciary Committee approved three articles of impeachment against Nixon for obstruction of justice, abuse of power, and contempt of Congress but that wasn't enough to quiet him.
‍‍
The Haldeman Diaries (1984) by H.R. Haldeman‍
The diaries of Nixon's late Chief of Staff H.R. 'Bob' Haldeman are at the heart of The Haldeman Diaries, offering a meticulously detailed, behind-the-scenes account of his years at the White House. In 1973, Haldeman was sentenced to 18 months for perjury, conspiracy, and obstruction of justice for his role in the Watergate cover-up. 
‍
‍A Piece of Tape: The Watergate Story (1974) by James W. McCord‍
The enigmatic Watergate burglar and ex-CIA officer James McCord addresses several questions in A Piece of Tape: The Watergate Story, including what he believed Nixon knew and when. McCord, head of security for Nixon's 1972 re-election campaign, was sentenced to up to five years in prison but cooperated with prosecutors and served four months.
‍