An FBI surveillance team watched at a discreet distance as Ana Belén Montes pulled her red Toyota into the Defense Intelligence Agency (DIA) base in Washington D.C. It was September 21, 2001 and Ana was working as a DIA senior analyst. For the past 17 years, she was also a Cuban mole. The stress of living a double life was catching up with the 44-year-old though. Ana took antidepressants, listened to anxiety-relief tapes, and saw a psychiatrist.

As usual, Ana planned to spend her day memorizing defense intelligence documents and her evening transcribing the top-secret information onto computer disks for her Cuban handler. She had already revealed the existence of a US stealth satellite - reportedly part of the NRO black program codenamed Misty - and provided the names of undercover American officers and a secret US Army base that may have led to the death of a Green Beret killed in El Salvador.

Three times a week, Ana Montes also received instructions, pulling a short-wave radio from the closet of her upscale, two-bedroom co-op in D.C.'s suburban Cleveland Park and deciphering encrypted messages from Havana. She was one of Cuba's star spies.
"She was in the Top 10 the Cubans ran but that doesn't give her due credit because, a lot of what she passed on, the Cubans shared with the Russians and the Chinese and other adversaries - and she freely admitted that," said Chris Simmons, the former DIA spycatcher who tracked Montes. "There's no way to calculate how much Russia and others gained from her."
‍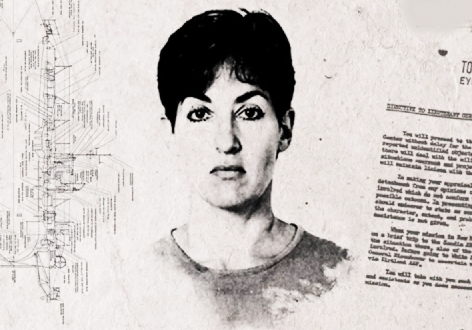 America's most dangerous female spy‍
Born into a military family at the US Army Hospital in Nuremberg, West Germany in 1957, Ana Montes had Puerto Rican grandparents and spoke fluent Spanish. She met a Havana talent spotter while studying at Johns Hopkins University and was recruited to spy for Cuba. After applying to work in a junior role at the US Justice Department, she leveraged her language skills and incredible memory to rise quickly through the ranks.
Ana had been on the FBI's radar for more than a year before her arrest in 2001 after tip-offs from suspicious colleagues at the DIA and NSA. The Bureau broke into her co-op, found incriminating evidence on her computer, and followed Ana on weekends as she used pay phones and calling cards to arrange meetings with a person they suspected was her Cuban handler.
Meanwhile, the DIA was running a separate investigation - codenamed Wrong Spirit - based on their suspicions that Montes might not be the only US spy leaking intelligence to Cuba. Simmons, a former US Army officer turned spycatcher, suspected there was a second super-spy, a senior DIA official who was not charged. The name is still classified.
"Anytime you're doing an investigation, you always do what we call a 'link analysis', connecting them with all their associates, friends, family, looking for a pattern," Simmons said. "Who else could know? Who might be aware of certain things? And in her case, a couple of names did come up a lot."

9/11 changed everything, however. The FBI and DIA wanted Ana Montes in prison before the US began bombing Afghanistan to ensure she didn't leak intelligence about strikes planned against al-Qaeda and the Taliban. Also, with the US borders sealed, they figured any escape plan Ana had was worthless. The FBI and DIA had her where they wanted - at least, that's what they hoped.

The reality was somewhat different: "From an evidentiary standpoint, we were nowhere close to ready," said Chris Simmons, author of Castro's Nemesis. "The only unimpeachable, court-worthy evidence were her ciphers and the material she failed to destroy on her laptop. It was enough - she was going to prison, but more time would have gotten us more, and better, evidence."
‍