One of Chris Simmons' cases still haunts him - that of Ana Belén Montes, an American-Cuban double agent and DIA analyst who is the focus of Simmons' memoir Castro's Nemesis (2022).
‍
Spycatcher Chris Simmons grew up in Washington, D.C. in a house brimming with secrets. Both of his parents worked for FBI director J. Edgar Hoover, his father in fingerprinting and his mother as one of Hoover's stenographers.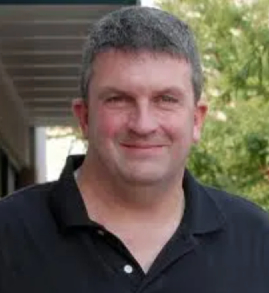 Simmons would flip through the scrapbooks as a child, reading letters of commendation and asking questions about the FBI chief who oversaw the Bureau for almost 50 years. Hoover practically lived at work seven days a week, but Chris' mother kept her counsel: "She'd never say anything but the one comment they both agreed on was, 'No man should ever have that much power again.'" 
It was an intriguing scrap of intel for a budding young analyst and Simmons was soon drawn to work for the US government himself, first as an Army officer and later as a counterintelligence expert for the US Defence Intelligence Agency (DIA) coaxing information out of terrorists and double agents - spying on spies.

While it takes a particular skill and mindset to excel as a spycatcher, Simmons relished the sensitive work. He'd spend most of his counterintelligence career operating in small groups and sharing information only with those inside his trusted circle. 
Spy training

Simmons' introduction to the world of spying came on a career day during military training. "Two guys got up there in suits and they said, 'We are counterintelligence Special Agents. Our job is to identify, neutralize, or destroy other spy services.' And my hand could not go up fast enough. I didn't care where they assigned me. That's what I wanted to do."

His first assignment was at a training detachment at Fort Meade, Maryland in the late '80s where he was thrown into the deep end learning everything from counter-signal intelligence to running a field office and surveillance training. From there he began heading counterintelligence investigations.

Within two-and-a-half years, his team had identified more than 50 potential spies at the tail end of the Cold War and Simmons was ready for a new challenge: the DIA was looking for an intelligence officer to specialize in Latin America. 
‍