‍Kendall Myers was an American blue blood, the great grandson of telephone inventor Alexander Graham-Bell. Could he really be passing US secrets to Cuba? 
Listen to True Spies: The Spycatcher Podcast
The FBI had spent almost eight frustrating years trying to find out who was leaking US secrets to Havana. It was 2007 and time to bring in an outside investigator.

Robert Booth was a retiree from the US State Department's Office of Counterintelligence - but forget any ideas you might have conjured up about a stooped pensioner in a worn-out cardigan. Booth had a fierce reputation as a spy hunter and expert interviewer. Luckily, he was happy to share a few tricks of his trade with SPYSCAPE.

"When you do interviews, the most important quality is to listen. Let the source talk. The more they talk, the more they reveal," Booth told the SPYSCAPE True Spies podcast. "It's catching someone and listening carefully. Was that the truth? Did he or she just shave a bit off that last sentence?"
The FBI told Booth they feared a top-level American double agent was secretly spying for Fidel Castro's Cuban government. The US had already outed a senior Cuban analyst with the Defense Intelligence Agency named Ana Belén Montes. She'd been spying for Castro since the 1980s but the leaks carried on even after Montes' arrest in 2001.
‍

‍
Vision Quest: Hunting Castro's mole inside the US government‍
The intelligence for the FBI case, code named Vision Quest, had come from an outside source. The Cuban mole was suspected of working deep within one of the US intelligence agencies in Washington, D.C. but the FBI didn't have the name of any particular suspect. There wasn't a lot to go on but the Bureau hoped Booth could crack the case by extracting crucial pieces of information from sources and captured spies.
"Since this case had been going on for at least seven years, that meant that this penetration agent or spy had been working for over 10 years. And that meant he had to be a valuable source for the Cubans," Booth said.
Robert immediately set to work. He concluded that the most likely suspect had worked inside the State Department and met a certain profile: male, married, and working domestically for the past decade. A computer search came up with 20 potential suspects so Booth got his hands on their personnel files.

"I opened Kendall Myers' file for the first time. All of a sudden, a lot of the pieces started to fall into place," Booth said.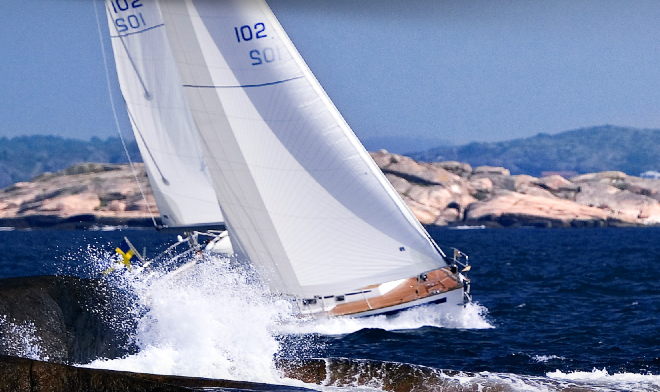 Kendall Myers: an unlikely spy
Kendall Myers didn't fit the profile of the average mole. He was the great-grandson of Alexander Graham Bell, inventor of the telephone and one of the most famous innovators in history. Myers was an American blue blood with a Ph.D. from Johns Hopkins University. His wife, Gwendolyn, worked for a local bank and Myers worked in the US Office of Intelligence and Research before announcing his retirement. 
The Office of Intelligence and Research handles the government's most sensitive information as it is passed between different intelligence agencies like the CIA and DIA - an excellent target for a double agent. "And that's when I knew we were in deep trouble," Booth told True Spies, "because he'd been working there for almost eight years, seeing and reviewing the most sensitive intelligence community assets - including technical operations and human-sourced operations."

Critically, Myers also had a Cuban connection and had traveled to Cuba while working at the US Department of State. Within 10 days of sleuthing, Booth had narrowed it down to one suspect. The FBI had been working on the case for almost eight years, however. Booth would need to rely on his finest negotiating skills to convince the FBI to investigate Myers.