Some cities are so top-secret they can't even be found on a map. Others are padlocked, hidden in the forest, or buried deep underground. From Poland's 800-year-old Wieliczka Salt Mines to America's WWII mystery towns, SPYSCAPE explores the world's most intriguing secret cities.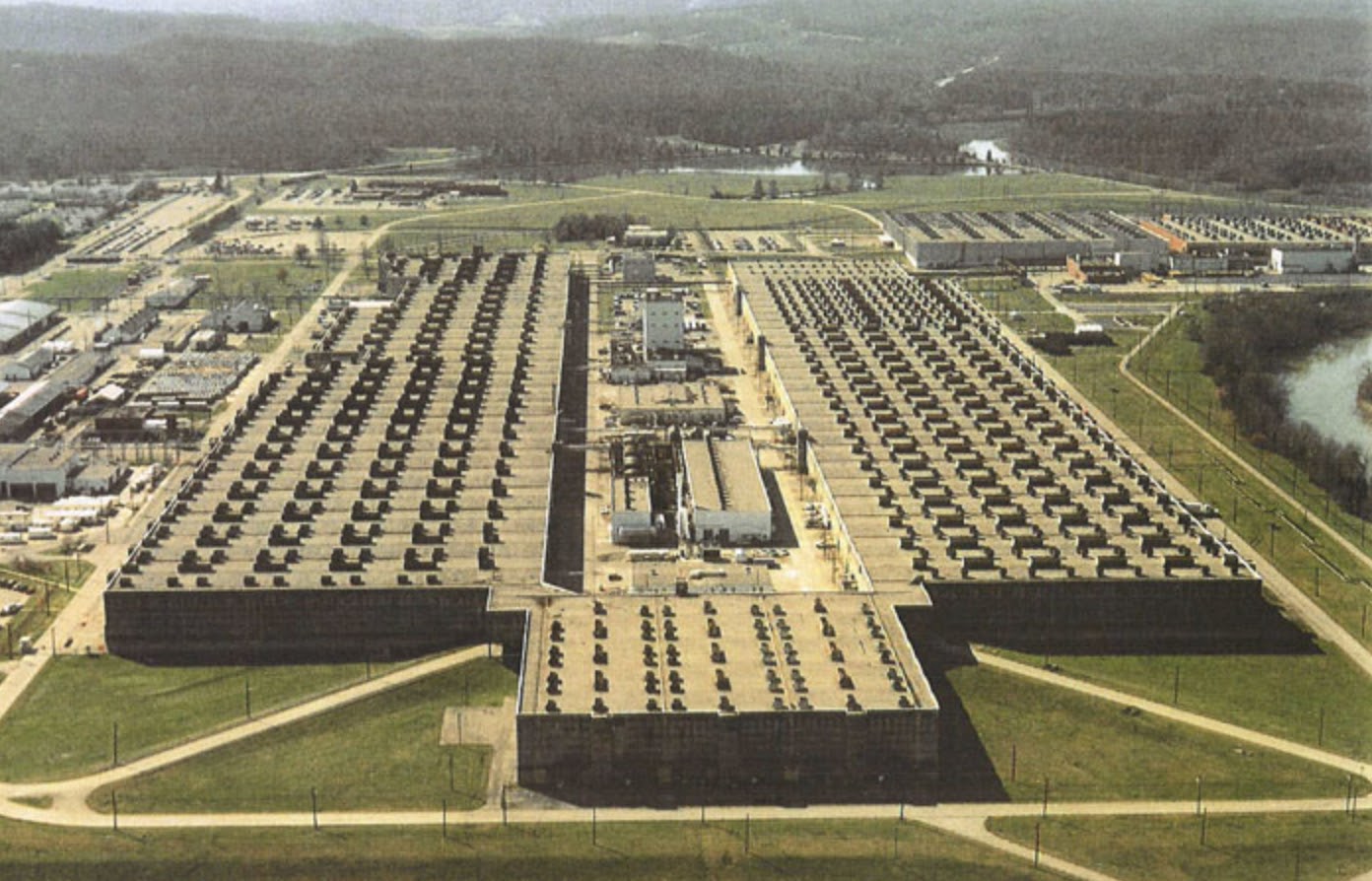 The Manhattan Project, US
In 1942, the US Army quietly began acquiring land in three remote areas: Oak Ridge, Tennessee; Los Alamos, New Mexico; and Hanford/Richland, Washington. Thousands of young workers arrived soon afterward, erecting prefabricated houses and industrial structures. The cities didn't appear on any map and the US government didn't acknowledge they existed although 125,000 people lived there. On August 6, 1945, when the US dropped an atomic bomb on Hiroshima, Japan, President Harry S. Truman revealed the purpose of the three cities and their cutting-edge work on The Manhattan Project that produced America's first nuclear weapons.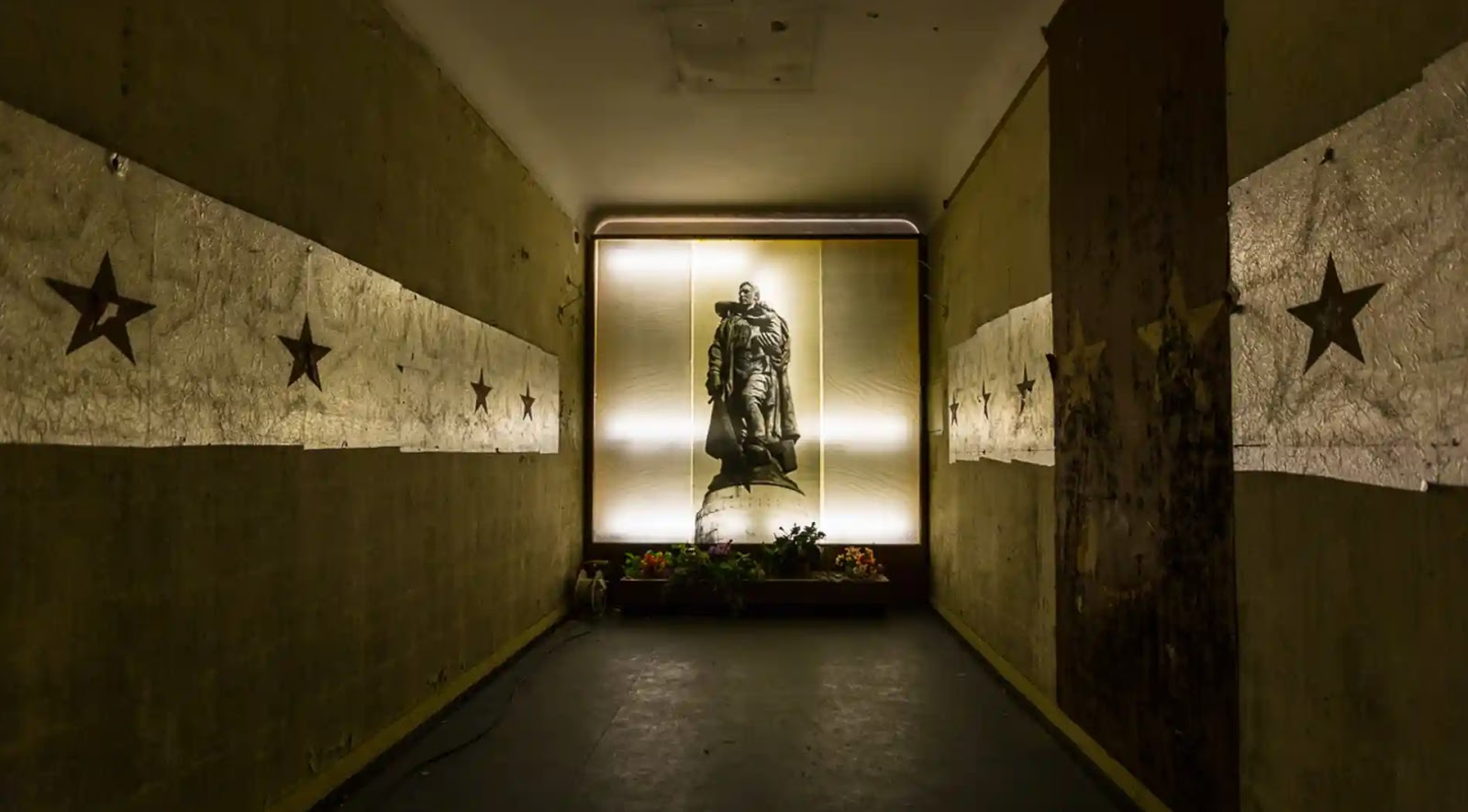 Wünsdorf, Germany
Time stands still in Wünsdorf, Germany, a one-time Nazi HQ hidden in a pine forest. The Soviets took over in 1945 without a shot fired. Some 75,000 men, women, and children moved into 'Little Moscow', about 25 miles from Berlin. It was the biggest Soviet military camp outside the USSR, with shops, schools, and daily trains to Moscow. Many residents were ordered to return home at short notice when the Soviet Union collapsed, however, leaving behind 98,300 rounds of ammunition, 47,000 pieces of ordnance, and 29.3 tonnes of munitions. The grand pool, casino, and concert hall are long gone, but the old soldiers' barracks are slowly being converted to modern apartments.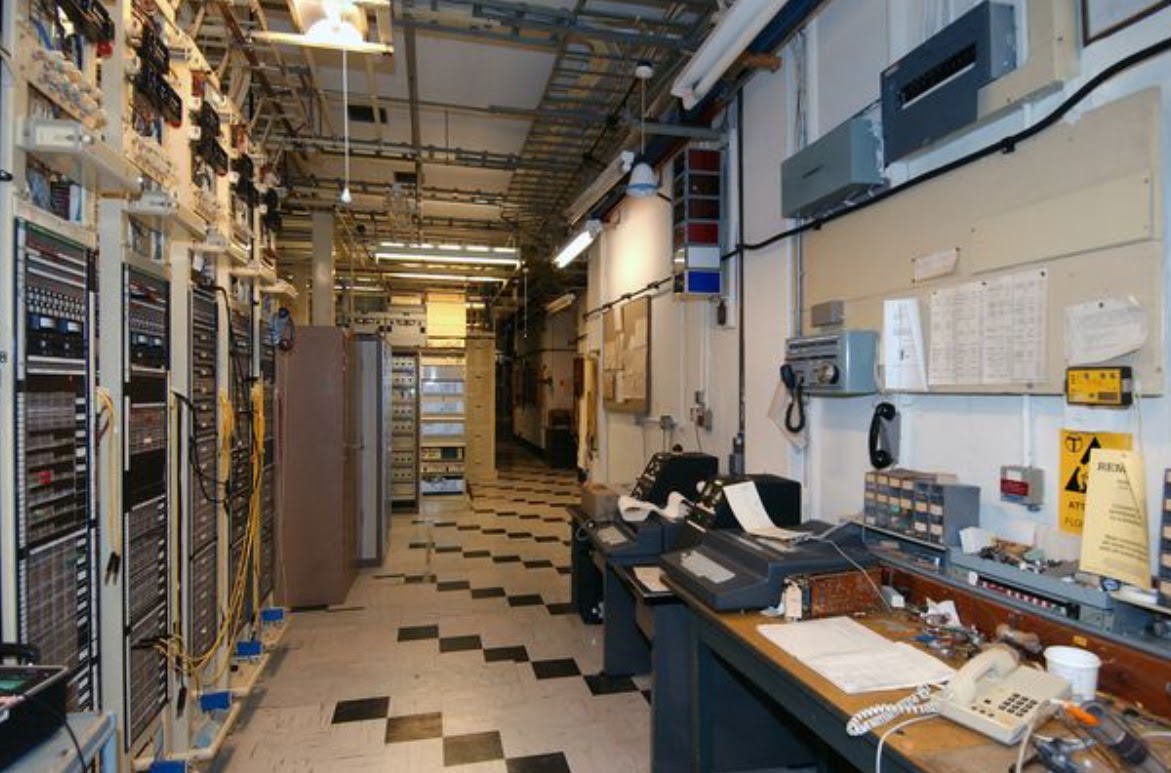 Burlington, England
Up until it was declassified in December 2004, very few knew the UK had a 35-acre, underground site in Wiltshire to relocate 4,000 government staff in the event of a nuclear war or an invasion. 'Burlington', as it is known, is an urban fortress within a 240-acre abandoned quarry, connected to the outside world through hidden entrances. Inside, there are purpose-built rooms to house the government and space for a bakery, hospital, and BBC broadcasting studios. Burlington wasn't the only Cold War bunker, of course. Similar nuclear shelters were constructed worldwide from West Virginia to Bunker 42 in Moscow. 
‍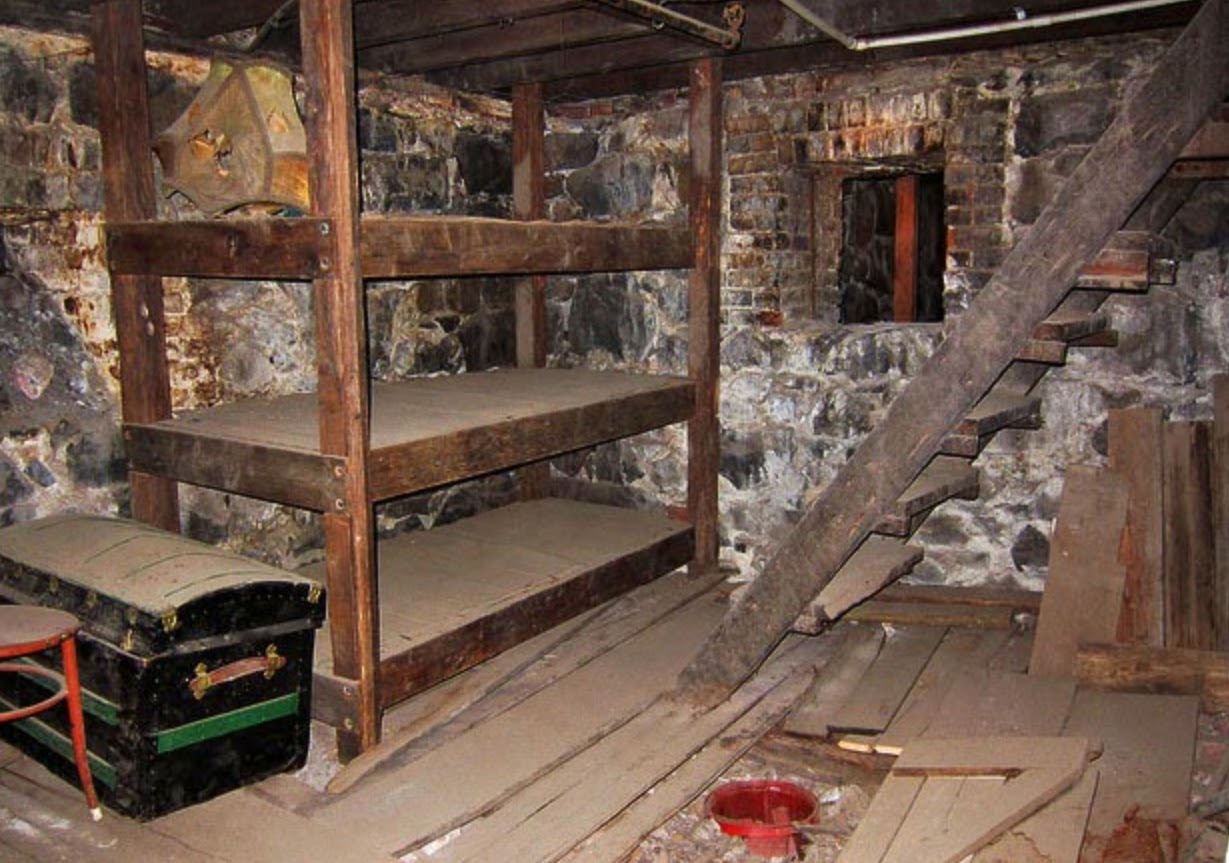 Portland, Oregon
Did Portland operate an underground city where men were kidnapped to work on ships? Historians disagree on what happened in the 1800s. Some believe a thirsty logger might stop at a tavern and wake up aboard a ship with a one-way ticket to Asia. Others note the tunnels connected Portland's Chinatown former gambling and opium dens. The city's network of tunnels runs from Old Town/Chinatown (hence the name 'Shanghaiing') into downtown Portland. Bar and hotel basements are also linked, as is the Willamette River docks.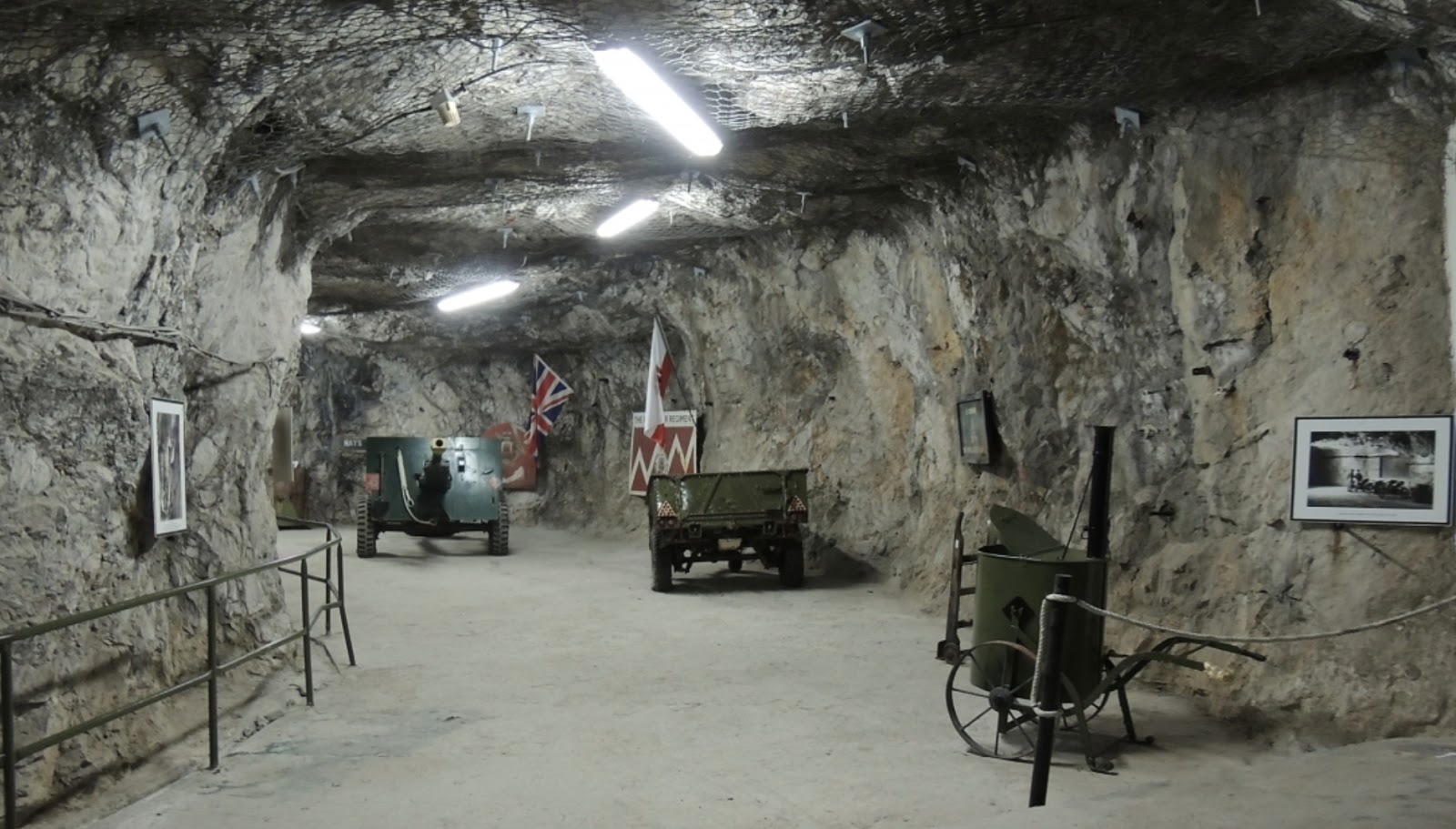 The Rock of Gibraltar
Gibraltar, at the southern tip of Spain, hid an underground WWII city that could accommodate a 16,000-strong garrison with food to last 16 months. The British-controlled tunnels allowed Allies to run spy networks and protect the Rock's strategic location next to the Mediterranean Sea. The tunnels hid a telephone exchange, a power generating station, a water distillation plant, a hospital, a bakery, ammunition magazines, and a vehicle maintenance workshop. The network stretched 34 miles (55km) and some sections remain open for guided tours. Overnight stays in a top-secret British spy base within the Rock are also allowed - but only 30 guests can visit the Stay Behind Cave each year.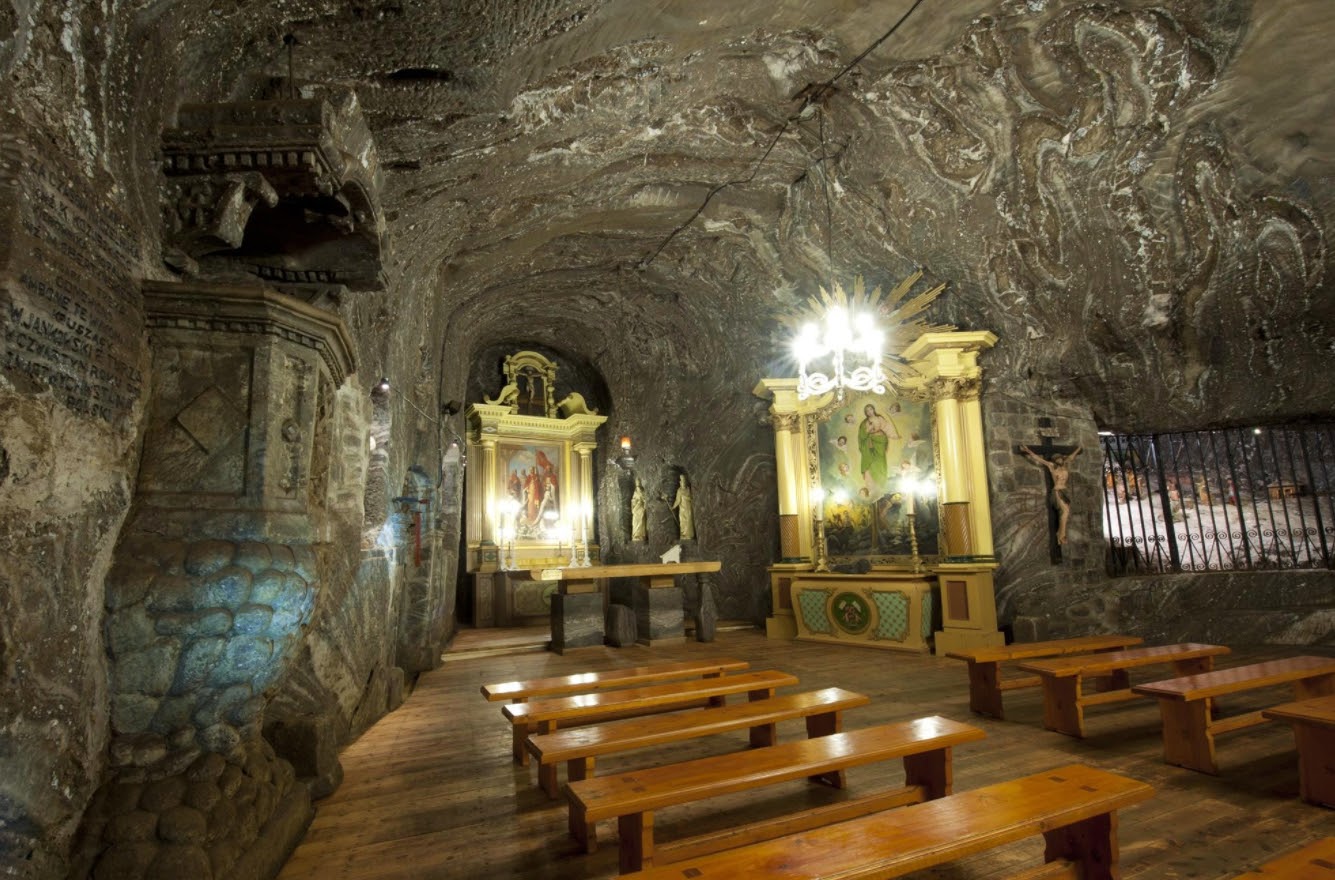 Wieliczka Salt Mines, Poland
The extraordinary Wieliczka Salt Mine near Krakow, Poland, is bursting with secrets and legends. The mine produced table salt from the 13th century until 2007 when it became a full-time tourist attraction, but only two percent of the mine can be viewed. During WWII, German forces used it as an underground facility for manufacturing. Over the centuries, Polish miners produced spectacular statuettes and modified some of the mine's chambers to create chapels filled with church iconography and altars. The mine is home to the Chapel of St. Kinga, the world's largest underground church.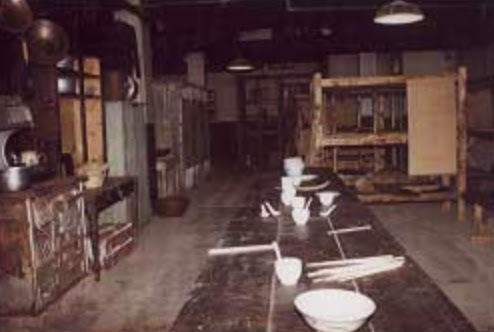 Moose Jaw, Canada
More than a century ago, many Chinese immigrants worked in steam laundries in Moose Jaw, Saskatchewan, living in underground tunnels to save money for the 'head tax' required to obtain Canadian citizenship. Bootleggers populated the tunnels during the 1920s prohibition era, moving alcohol between Canada and the US. Crime boss Al Capone orchestrated a North American business empire that collected $100m a year - more than Henry Ford's company earned manufacturing automobiles.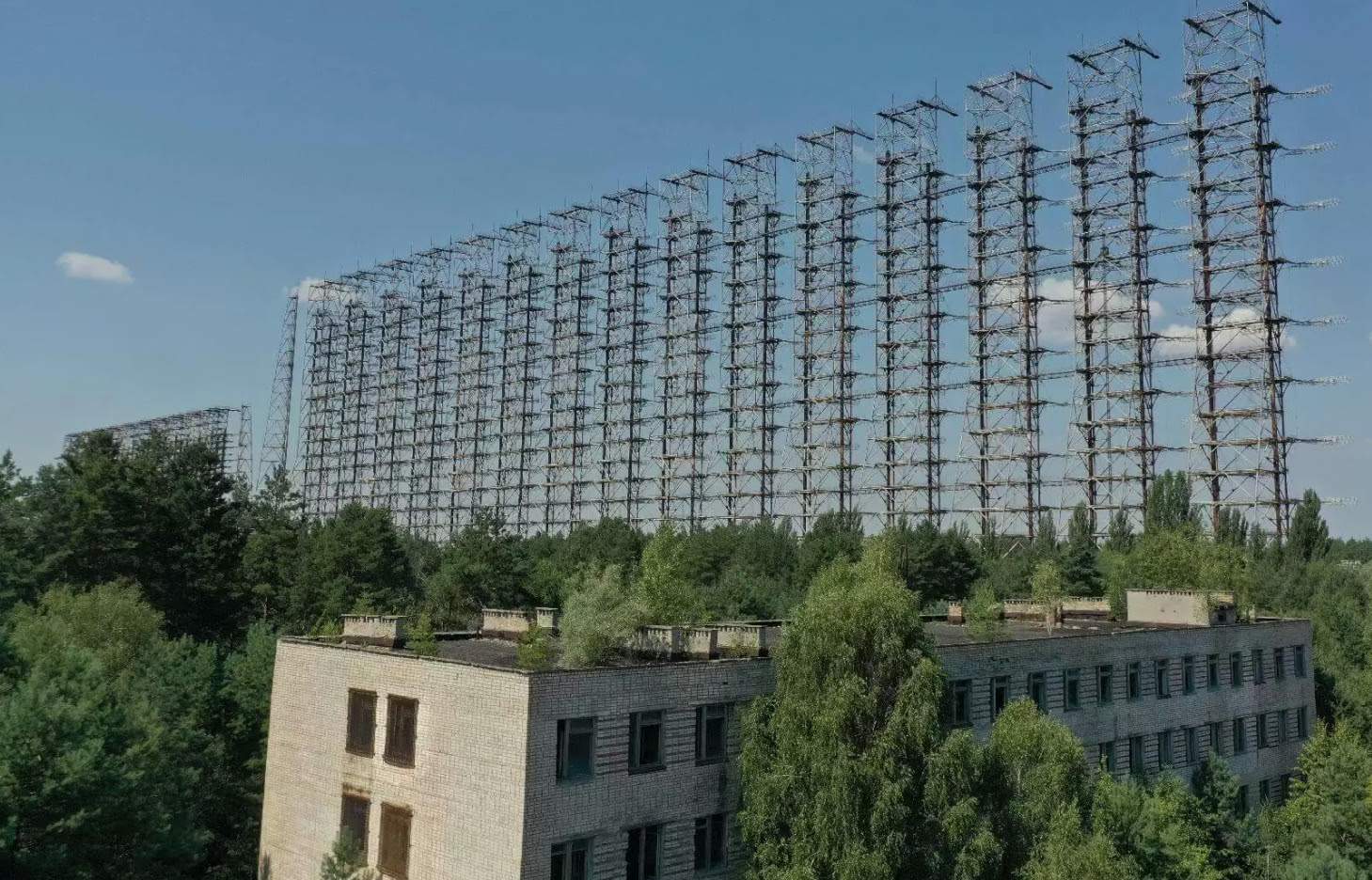 Chernobyl-2, Ukraine
Chernobyl-2 was once a bustling Ukrainian town built to house a radar station and top-secret military base. Accommodation was arranged for 1,000 officers, workers, and their families in the 1970s. A hospital, school, kindergarten, hotel, shops, and a fire station serviced them. The base was 10 kilometers south of Chernobyl, however, where a 1986 nuclear accident led to the evacuation of 350,000 people in the surrounding area. A few residents have returned to the exclusion zone, living in wooden cottages without running water or electricity, risking their lives in one of the most polluted places on earth.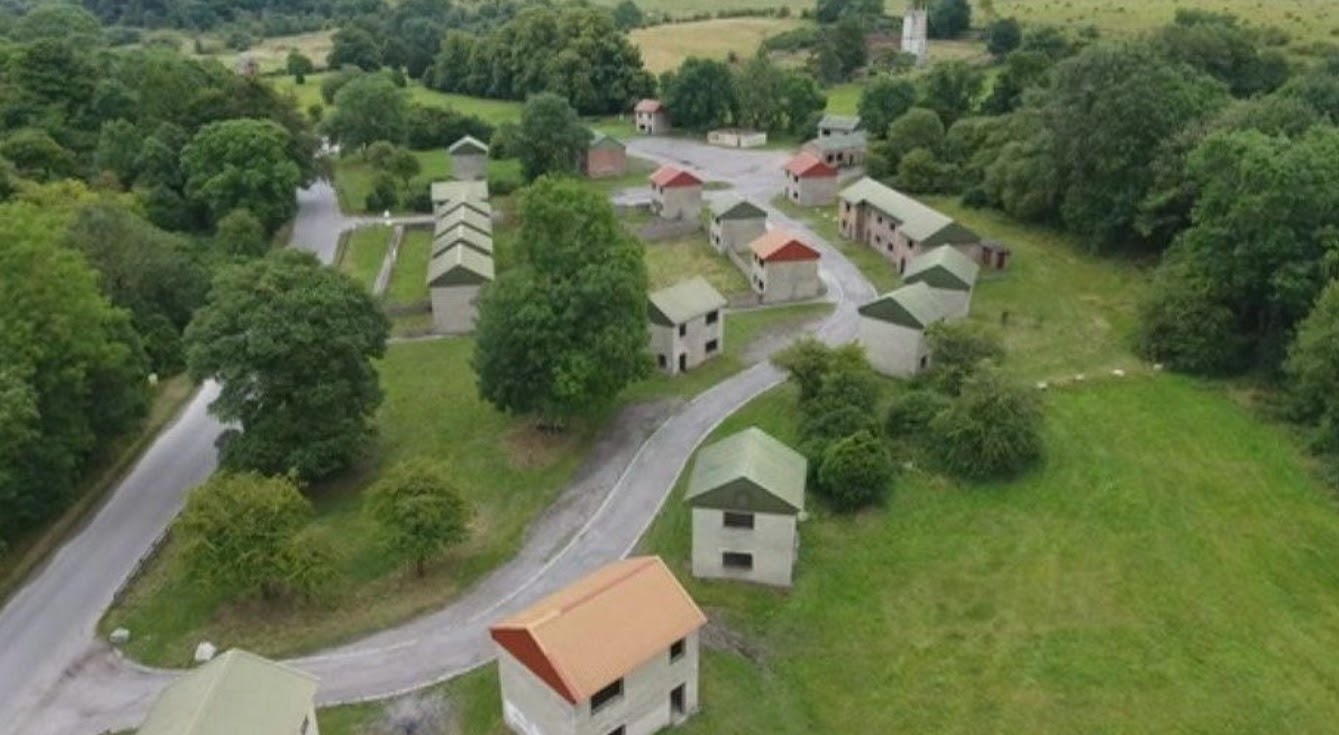 Imber, England
British and American forces needed a training ground for the D-Day landing so they evacuated the English village of Imber in 1943. Residents were ordered to pack up just before Christmas and leave forever. The village was wiped off of the map and many of the buildings were demolished, although the church remains intact. The ghost town is occasionally - albeit rarely - opened for public tours.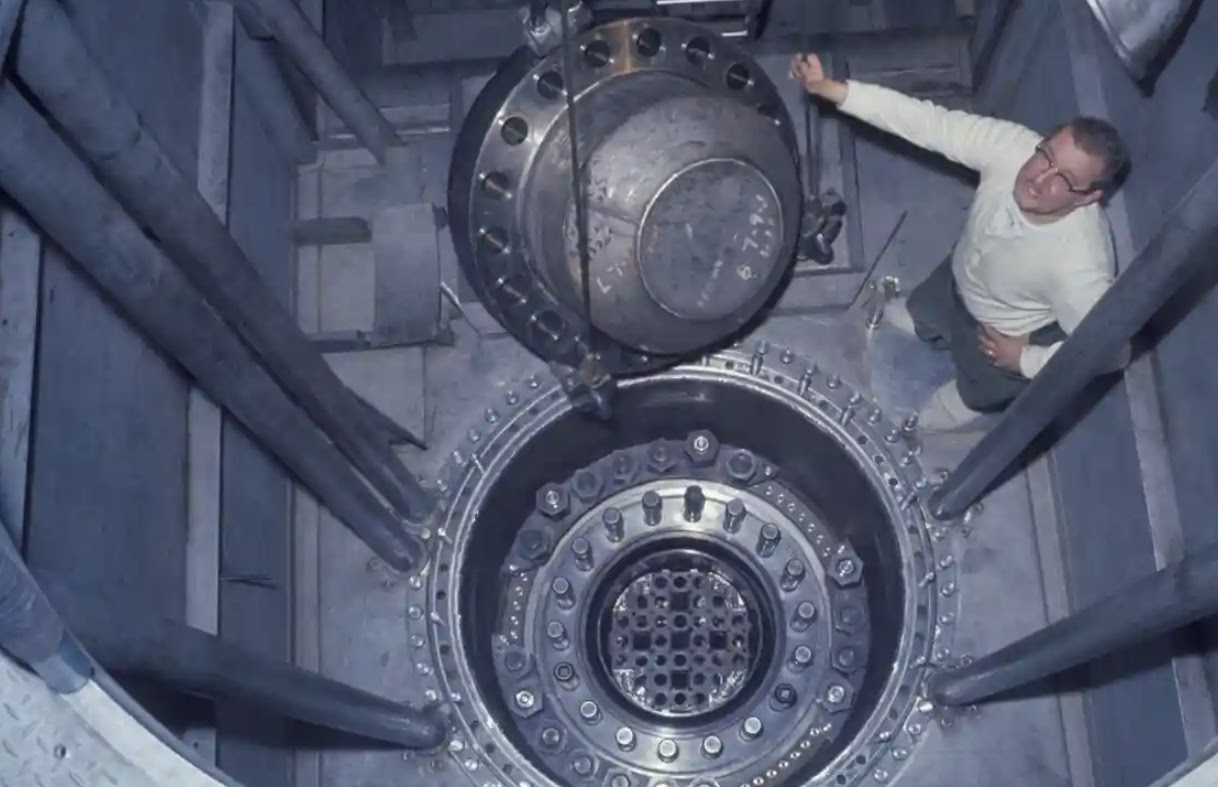 Camp Century, Greenland
It may sound like the plot of a 007 movie, but Project Iceworm was very real. The US Army aimed to build a nuclear missile launch site under Greenland's ice sheet, close enough to strike the Soviet Union with medium-range missiles. The plan was to bore a 2,500-mile long tunnel system underneath the ice. To test the premise, a covert Cold War project, called Camp Century, launched in 1959. By the mid-1960s, the icy surface convinced the US to abandon the project. Despite the frosty conditions, Project Iceworm's 200 or so engineers enjoyed relatively warm hospitality, with accommodation in an underground city housing everything from a cinema to a barber shop. Camp Century even had a mascot, an Arctic husky.