Operation Fortitude was the code name for the plan to deceive and divide the Nazis in the build-up to D-Day, the 1944 Allies' invasion of German-occupied France.
Operation Fortitude's spies were an oddball mix of operatives working for Britain - a convicted safecracker, a Spanish chicken farmer, and a French woman who was so obsessed with her dog Babs that she almost derailed the D-Day invasion. Added to that was a fake 'ghost' Army created to mislead the Germans about Allied troop movements which was led by American General George S. Patton.

Operation Fortitude's spies had a few equally unlikely handlers at British intelligence agency MI5 as well, including Thomas Argyll 'Tar' Robertson, known around the office as 'Passion Pants' because of his penchant for wearing his regimental tartan trousers.

Tar was head of B1A, the spy section that ran the British-German double agents. He also helped set up the Twenty (XX) Committee in 1941 - known as Double Cross - an inter-agency group to coordinate spies working both for the British secret services and the Abwehr, the German military intelligence service.

At the center of it all was Nathalie 'Lily' Sergueiew - ironically codenamed 'Treasure' because she was a nightmare to deal with - and her Jack Russell, 'Babs'.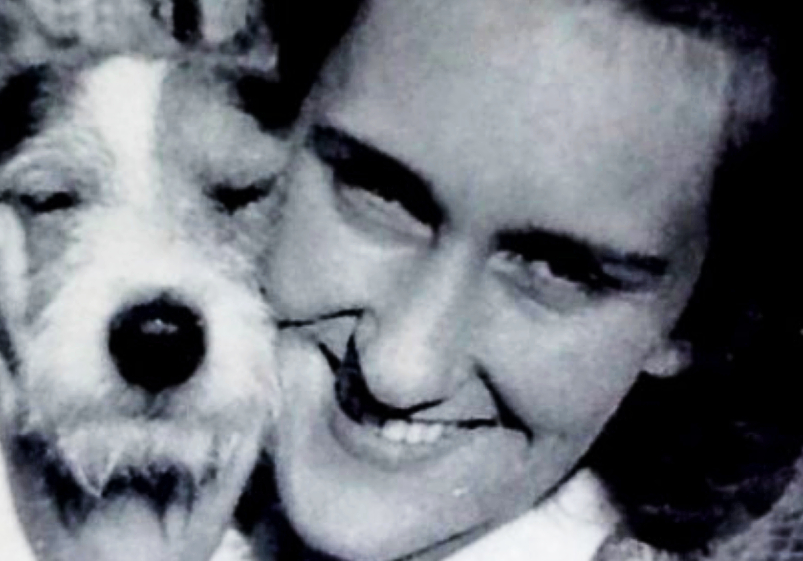 The D-Day Misfits & Babs‍
Lily, a French woman of Russian extraction, was educated in Paris, trained as a journalist, and spoke fluent English, French, and German which gave her an excellent cover story and grounding in spycraft. Lily had traveled extensively throughout Germany in the '30s, once interviewing Hermann Göring, a veteran WWI fighter pilot ace and a powerful politician in the Nazi Party that ruled Germany from 1933 to 1945.

The Nazis tried to recruit Lily for the German intelligence service but she initially refused, relenting only after the Germans occupied her beloved France. The other love of Lily's life was her dog 'Babs' - aka Frisson. Unfortunately, Babs was forced into quarantine during the war, stuck in Gibraltar and unable to travel freely around Europe with Lily.

With her German intelligence job secured, Lily went to Madrid where she knocked on the door of the British Embassy and volunteered to become a double agent. Her new role involved travel between the UK and neutral Portugal, feeding disinformation to her German handlers and later deceiving the Nazis about the location of the D-Day landings. Lily was increasingly concerned about the fate of Babs, however, threatening to 'strike' unless British operatives freed Babs.

"Treasure is very upset about the absence of [her] dog and has seriously threatened that if the dog does not arrive soon she will not work any more," Lily's MI5 case officer, Mary Sherer, warned in December 1943. "I am afraid Treasure's American boyfriend has let her down and has no intention of smuggling the dog over here for her. I am wondering whether we could get the Navy to help."
When Lily eventually discovered Babs was dead, she accused the British of 'murder'. Her UK handlers worried that Lily may be unhinged and intent on revenge. Would Lily tell the Germans the truth about the planned D-Day invasion?
‍