‍
When TikTok sensation Maria Comstock hosted True Spies Night at the SPYSCAPE Festival she couldn't resist quizzing one of our special Festival guests - Dan Hoffman, a three-time CIA chief of station and former Clandestine Services officer. SPYEX Consultant Dan Hoffman was a panelist at the Festival's Spies & Storytellers evening.

True to form, Maria asked the questions we really want to know!
‍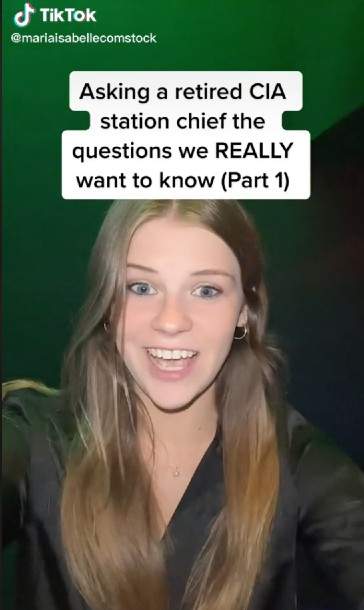 ‍
Maria: Do you think there are aliens?
Dan: Yes

Maria: What would you do if an assailant came into the room right now?
Dan: Kill 'em.
‍