When Robert Wallace's boss pushed him to apply for the Office of Technical Service (OTS), the CIA officer shrugged. Bob ​​was a field operative, an analog guy in a digital world. "He may as well have suggested that I apply for Nasa's astronaut program," Wallace recalled in Spycraft: The Secret History of the CIA's Spytechs.

Like it or not, Bob soon found himself in a job overseeing the boffins, navigating a brave new world of wizardry and deceit. He was the 'new guy' with no scientific background and CIA spycraft would never be quite the same again.

"I love the James Bond movies and I love the 'Q' part of the movie. It was an inspiration," Wallace said. In fact, Wallace considered 007 movies to be an essential and legitimate work expense - so much so, he encouraged the hundreds of OTS engineers, artists, forgers, and scientists to let Bond be their muse.
It was an entirely new way of thinking. For decades, CIA Technical Services had built, designed, and deployed the gadgets used by case officers and the foreign spies they ran - everything from the 'insectothopter' bug drone to disguises, dagger pencils, surveillance equipment, and satellites. Now they had a non-techie boss leading the vision, asking the questions CIA operations officers asked in the field - not how the gadgets worked but how they met the need for the mission. 
While Bob might not have known his RF from his elbow, he certainly understood CIA operations. He'd spent 25 years working in the field for the Agency and before that Bob was a combat soldier in Vietnam. His career spanned the Cold War, the 9/11 attacks on America, and the US invasion of Afghanistan. It was quite an adrenaline-fuelled ride for a farm boy from Kansas with no technical skills.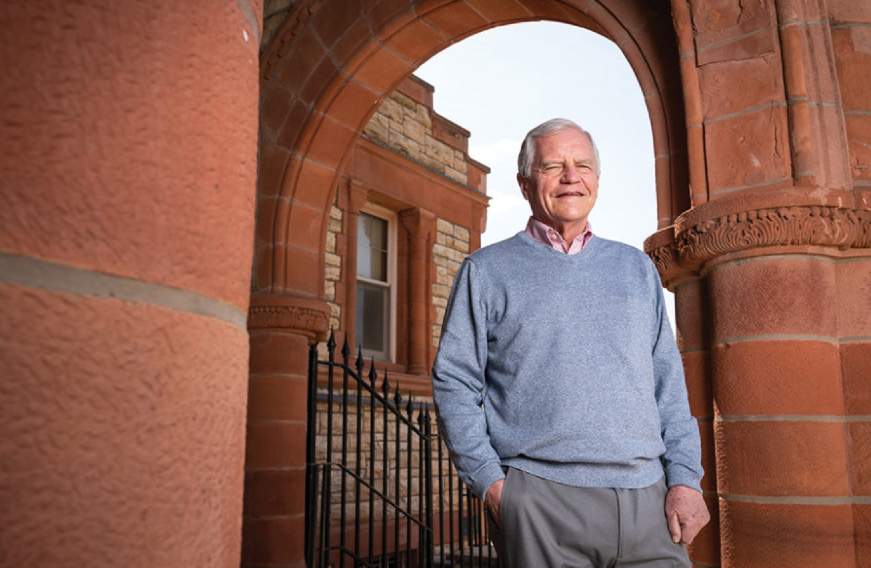 The making of a CIA spy

Wallace grew up in a small town in central Kansas and he was still there in the late '60s, studying for his Ph.D. in history and political science and hoping to spend his life in academia. Instead, Bob was drafted into the Vietnam War. When he returned to the US a year later, Bob leveraged his master's degree in political science to wrangle a job in Washington, D.C.

The CIA came calling with a job offer in 1971. By then, Bob was newly married and the decision to join the Agency was a no-brainer - the CIA paid $2,000 a year more than his D.C. job. The newlyweds were renting. He needed the money.

"I do not know what they saw in me, with one exception," Bob said. "I had a year of combat experience in Vietnam and the CIA at the time was still recruiting people as part of their paramilitary program - men and women who would go back to Vietnam or Laos, Southeast Asia, and serve in the Agency's paramilitary forces." 
By the time Bob finished the CIA training program, the Vietnam War was winding down. Instead of a foreign posting in Southeast Asia, Bob joined the CIA's Domestic Contact Service - essentially, the people who debriefed American businessmen or other travelers who share the intelligence they come across during their travels. For the next 25 years, Bob climbed the Agency ladder, working as an operations officer and three-time chief of station, and going undercover at times on thrilling missions he doesn't discuss in detail.

"You're a race car driver, in a sense," Wallace told the Kansas Alumni magazine. "You're right on the edge, always on the edge. You're trying to push it to the maximum. You also know that if you go over the maximum, you wreck the car and you kill yourself. When you go over, an intelligence failure frequently has severe consequences. It's not a mistake that can be erased."
‍