The art of espionage can be traced back to China's Sun Tzu and India's Chanakya in the 4th century BC, inspiring centuries of writers and painters. Technology has also had a profound effect on espionage and art, however, charging contemporary art with secrets, spies, and surveillance. Here are some of the most creative and curious of the zeitgeist.
If We Never Meet Again, Noam Toran‍
Two men meet on a deserted road in If We Never Meet Again, a video shot from tight and wide angles recalling classic spy films. Writer-director Noam Toran emphasizes intimacy with manipulated close-up shots mixed with distance footage using satellite imagery. The story is told from the perspective of men and machines, revealing different events that unfold during the same encounter. 
‍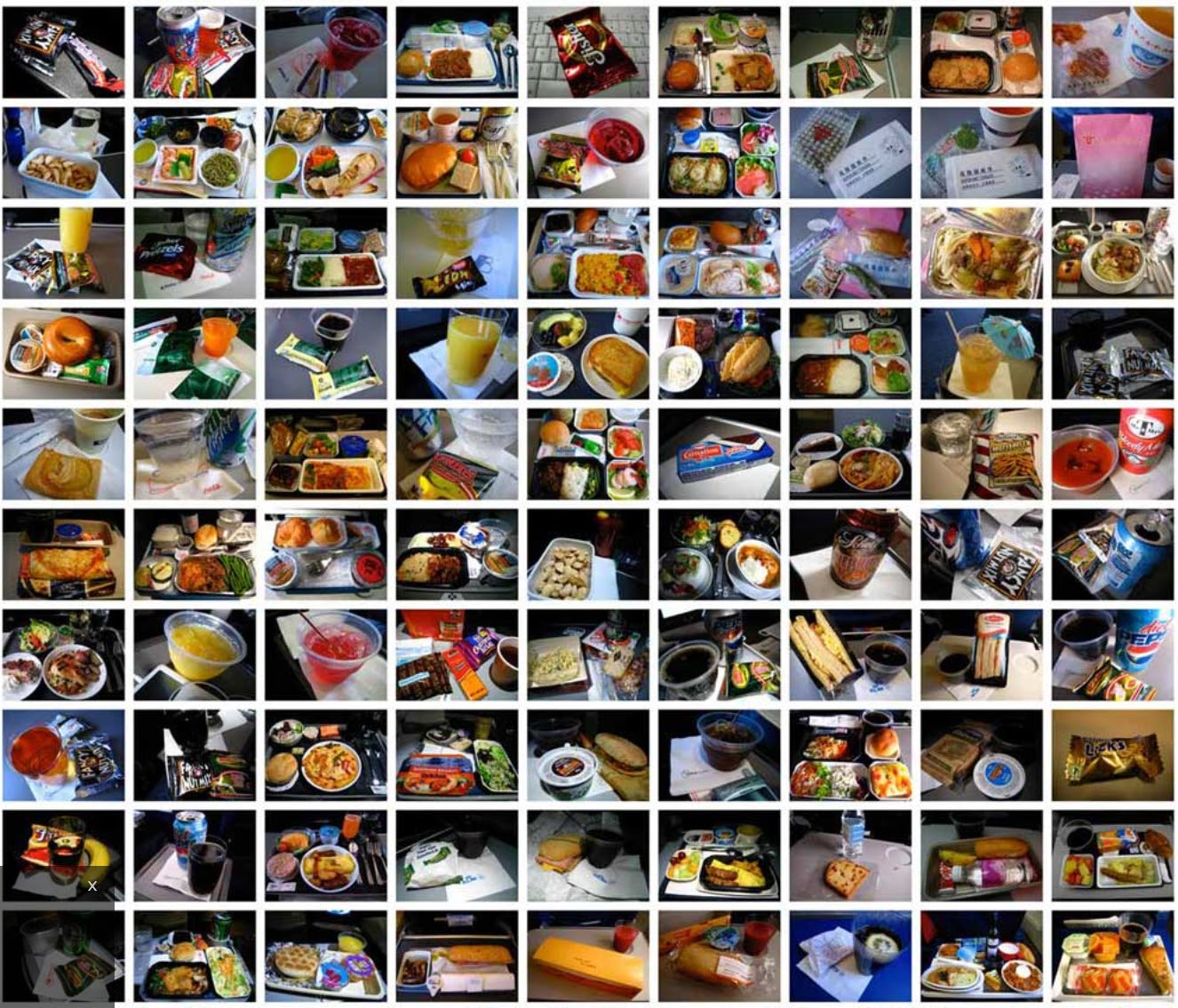 Surveillance, by Hasan Elahi ‍
Bangladeshi-American media artist Hasan Elahi was put on an FBI watch list post 9/11 and took nine lie detector tests before the Tampa office cleared him. Elahi felt he'd still be monitored, however, so he gave the FBI everything they could want from then on: 70,000-plus photos detailing every meal he'd eaten, flight records, bank statements, and more. Elahi then published his life online so anyone could spy on him if they had the time and patience. Many spy agencies did. Elahi's computer server logs show the NSA, CIA, Department of Homeland Security, and the Executive Office of the President dropped by. "Not really sure why they show up," Elahi said. "I'm glad that we have patrons of the arts in these fields."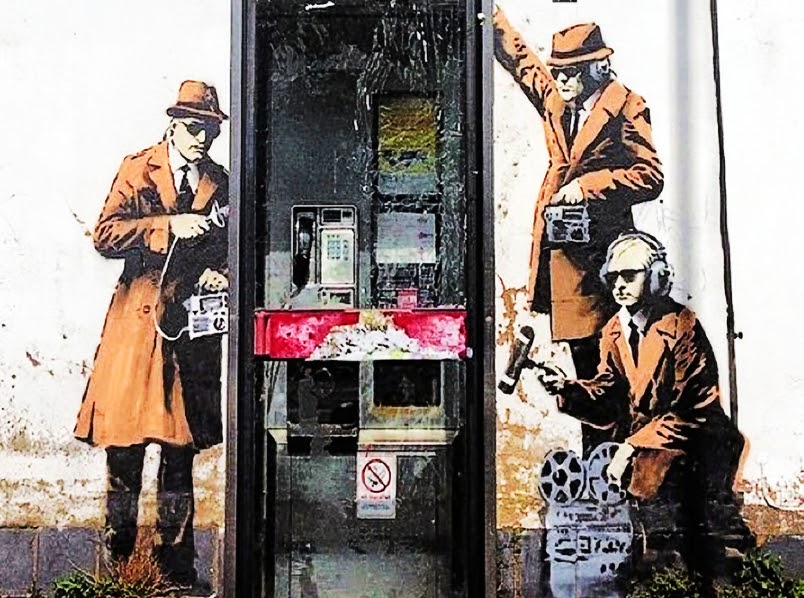 Spy Booth, Banksy
Banksy's work pops up in public locations including the mural above, Spy Booth, in Cheltenham, England. The artwork - widely seen as a dig at Britain's surveillance state - was painted onto a Grade II listed building about three miles from the British government's GCHQ spy base. The mural quickly became a favored selfie spot for photo-snapping tourists but it was either removed or destroyed several years later as the wall crumbled.
‍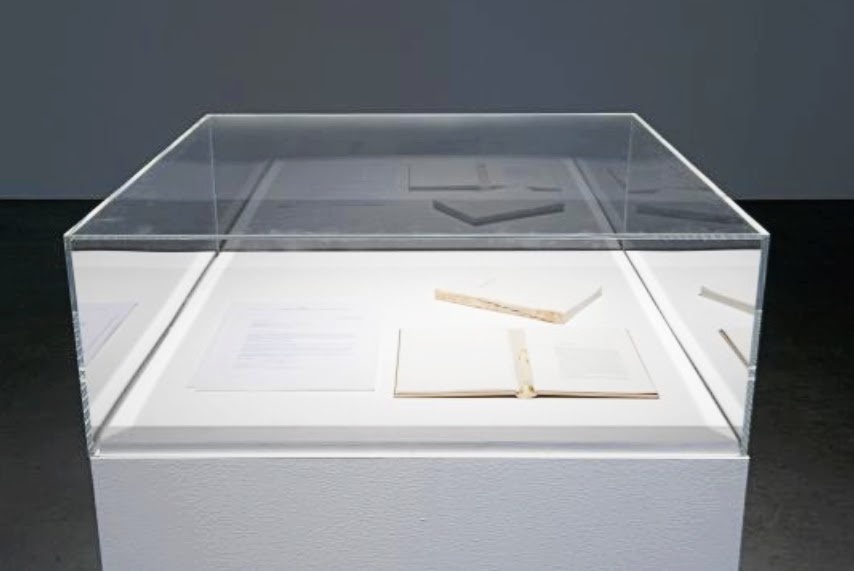 The Spy Project, Jill Magid
The Dutch Secret Service (AIVD) commissioned American artist Jill Magid in 2005 to create art for its new HQ, a requirement under Dutch law. For the next three years, she interviewed spies and took handwritten notes - Magid wasn't allowed to record meetings - and drafted a report to inform her art. Magid's first exhibition, Article 12, was vetted, displayed, and confiscated. Her draft report was returned heavily redacted. After she protested, AIVD suggested Magid display the uncensored report under glass, so it couldn't be examined too closely. The Tate Modern held the one-time-only exhibition. In 2010, Dutch spies entered the museum and confiscated the report permanently.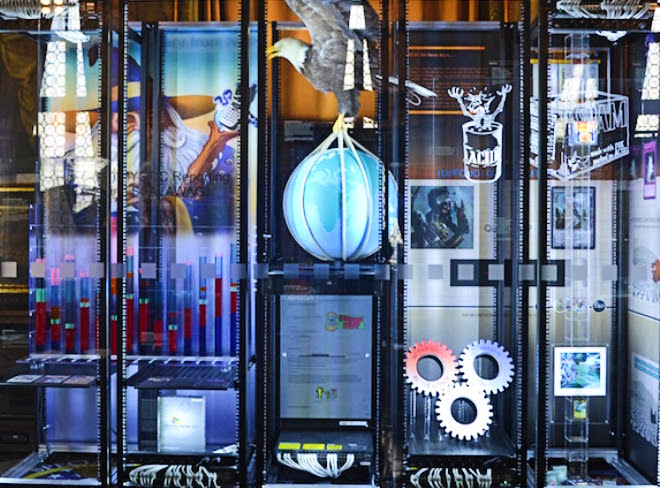 Simon Denny, the Secret Power project‍
New Zealand artist Simon Denny presented his NSA/Edward Snowden-inspired work at Venice's 2015 Secret Power project. 

A bald eagle sits atop a 3-D version of the emblem used by the NSA's Special Source Operations program, which has secret surveillance relationships with AT&T, Verizon, and others.

NSA graphics revealed by Snowden decorate computer server racks.
‍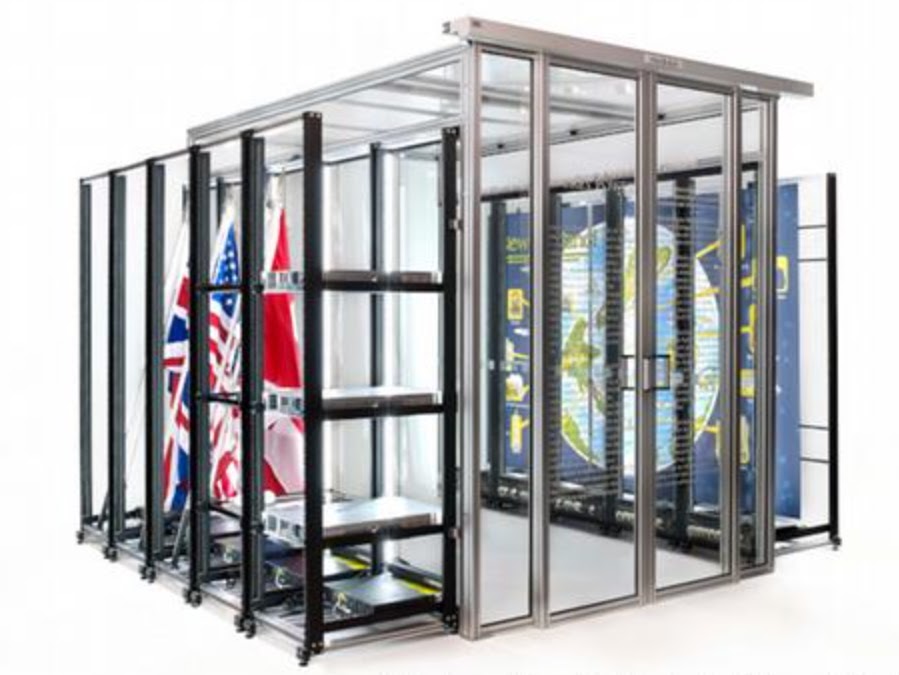 Secrets within secrets
Denny also commissioned former NSA graphic designer David Darchicourt to draw a map with New Zealand as its focal point, with data streaming to the US and Australia.
Darchicourt didn't know he was working on a Snowden/NSA-inspired art installation at the time.
"I guess that was one of [Denny's] little aims," Darchicourt told The Intercept. "To show how he could get my information and use it without my knowledge, the way NSA does."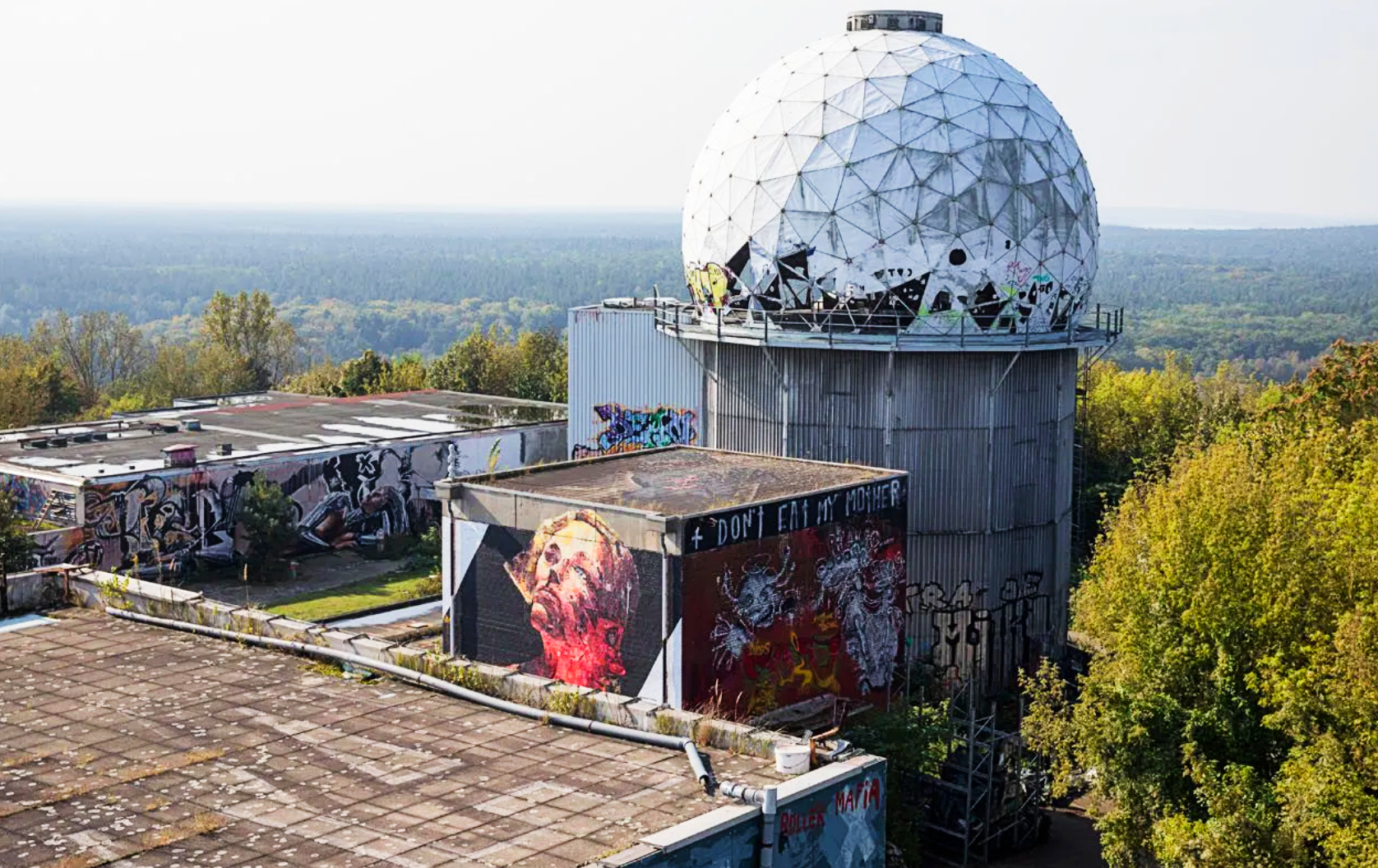 ‍
Teufelsberg Spy Station, various artists
Berlin's graffiti artists have turned an abandoned CIA/MI6 spy station into an art hub for international visitors. Teufelsberg, a 120-meter hill in West Berlin, was a Cold War listening station used by British and American spies to gather intelligence on the Soviet Union.

Artists now use the Teufelsberg station to create street art. The hub is so popular there are even guided tours.
Teufelsberg Berlin is now one of the largest street art galleries in the world with artworks up to 270 square meters in size. 
‍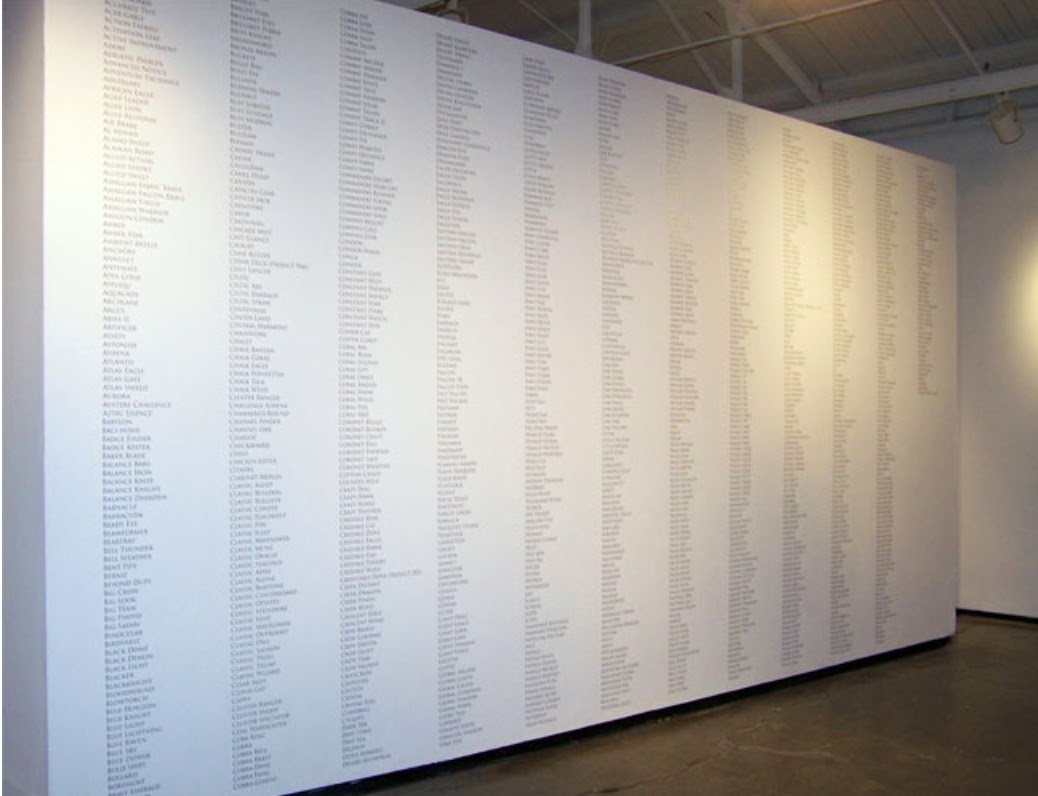 Code Names, Trevor Paglen‍
American artist Trevor Paglen's evolving work Code Names includes 1,500-plus words, phrases, and terms that designate classified US military programs, exercises, units, and Pentagon 'Special Access Programs'. The words are sourced from public budget documents and disclosures from whistleblower Edward Snowden. They represent only a fraction of the secret operations.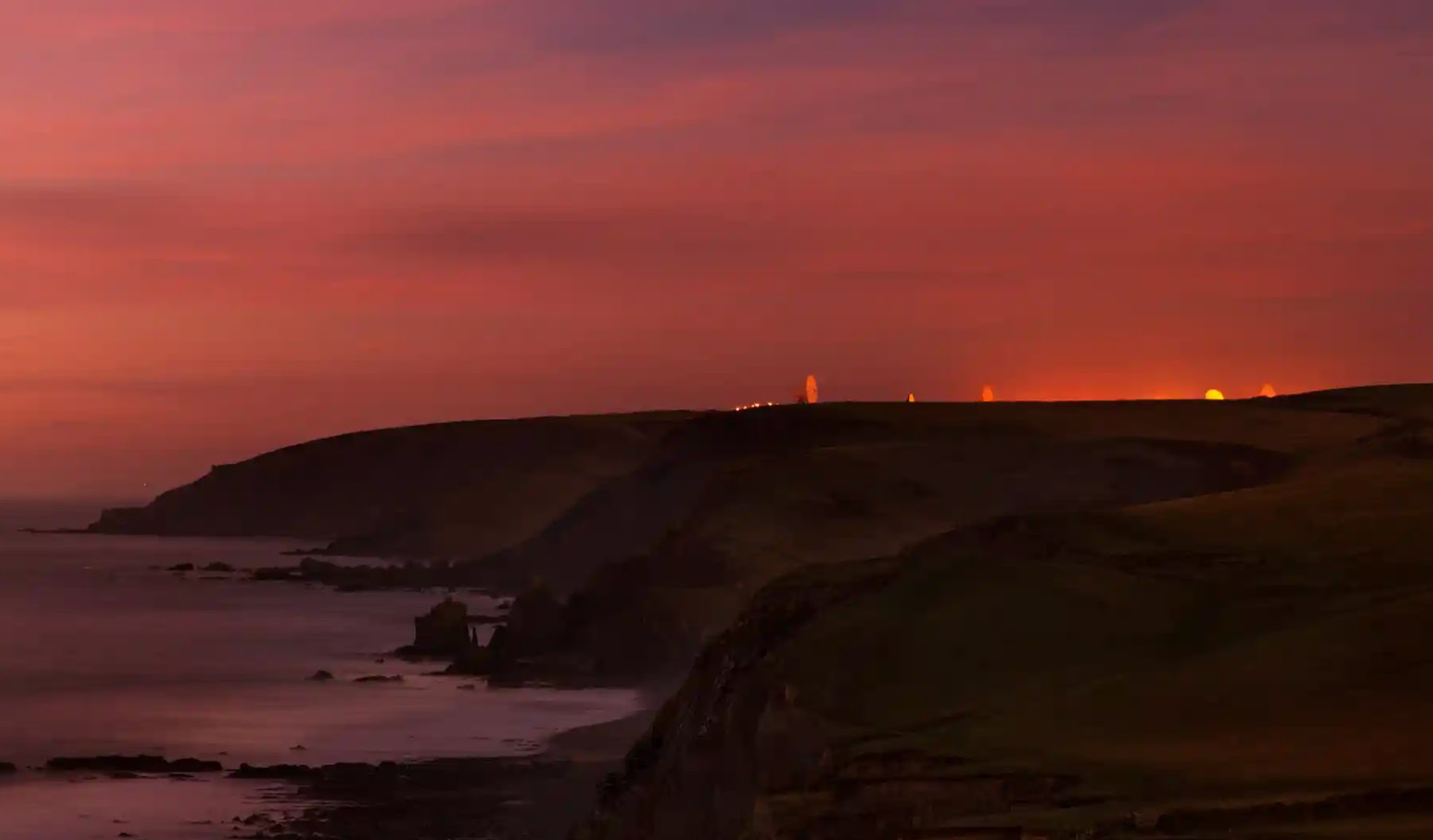 NSA/GCHQ Surveillance Base, Trevor Paglin ‍
Paglin also photographs locations that generally don't appear on maps - air bases, offshore prisons, and spy satellite posts like the one above in Bude, Cornwall, UK. "For me, seeing the drone in the 21st century is a little bit like Turner seeing the train in the 19th century," the artist told The Guardian.