SPYSCAPE is world-renowned for its espionage-themed crossword challenges but did you know our online shop and New York museum & experience are also brimming with puzzles and presents?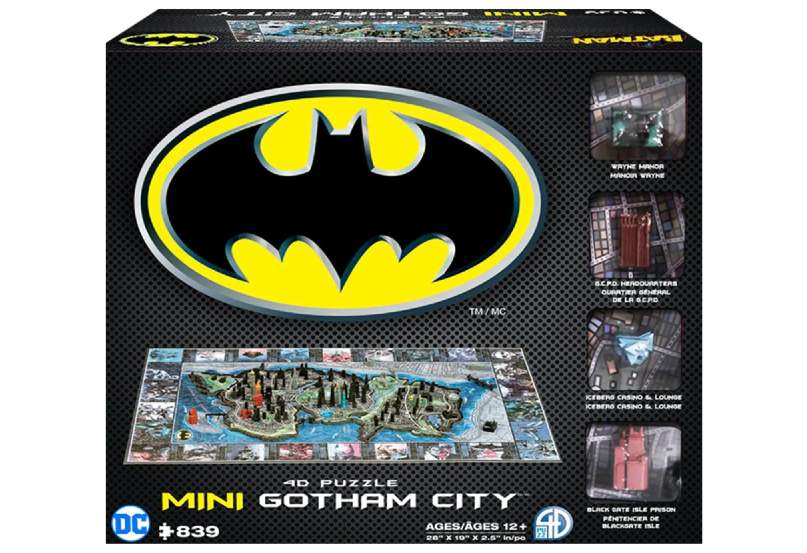 ‍
Gotham City Puzzle
4D Cityscape has introduced the official 'mini' puzzle guide for Batman Gotham City, based on DC Comic's famous Batman Comic Series. The Gotham City Puzzle guides players through the assembly of the official DC map of Gotham City in a patented multi-layer design. The first layer is a 685-piece jigsaw puzzle that teaches you about the various locations and regions of Gotham City. The second layer is an artistic 49-piece jigsaw that replicates the night landscape based on DC Comics official map of Gotham City. In the third layer, you'll add 3D miniature replicas models into the puzzle, which include famous buildings and structures such as Wayne Manor, GCPD Gotham City Police Department, Ace Chemical Plant, Wayne Tower, Iceberg Casino & Lounge, and many more!
‍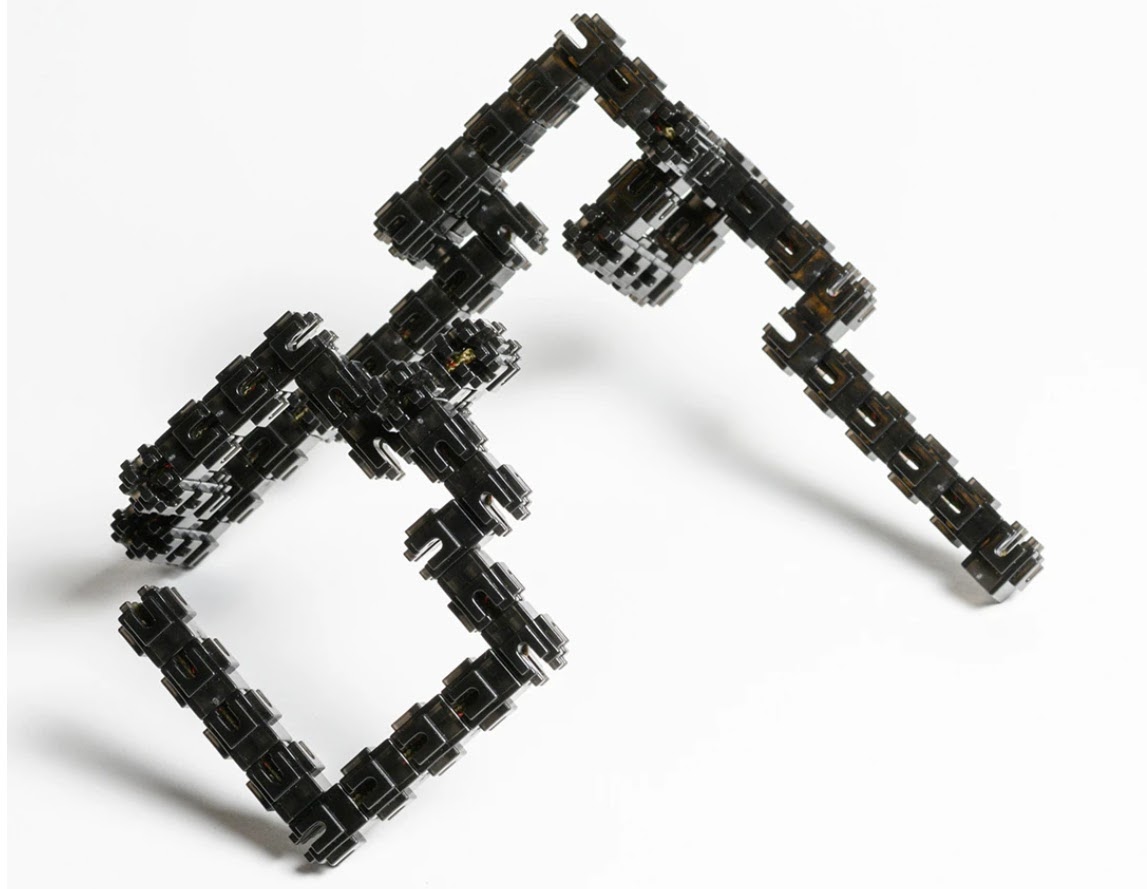 Snaak 3D Puzzle
This 3D-puzzle and shape-maker tool is the perfect present for jigsaw aficionados. Design and play with the 64 cuboids that lock into infinite forms. The Snaak 3D Puzzle is available online or in our shop in New York City.

‍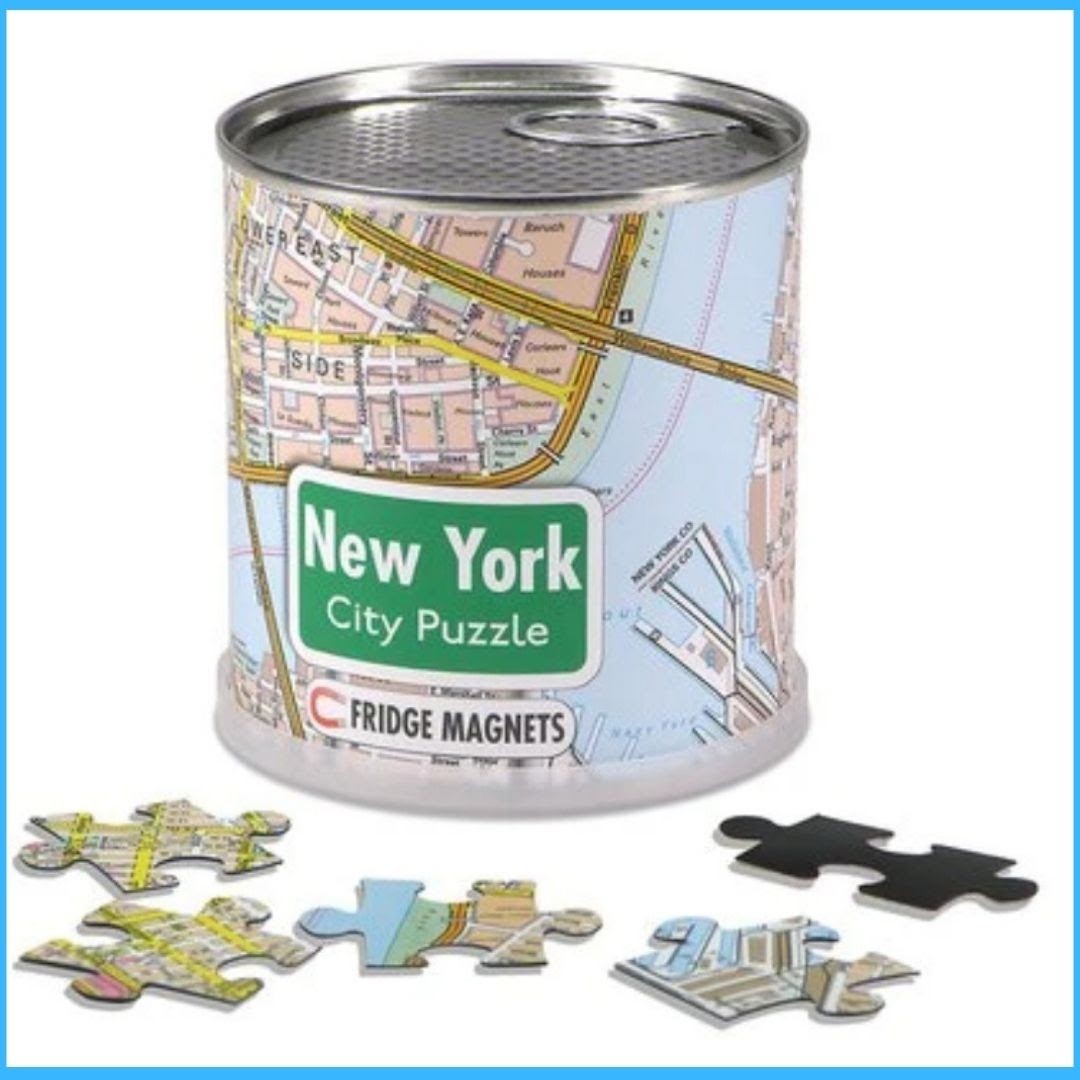 New York City Magnetic Puzzle‍
This 100-piece magnetic puzzle is perfect for solving on your refrigerator or table while you plan your next trip to New York City. Get a completely different perspective on Manhattan! The NYC Magnetic Puzzle is available online or in our shop in New York City.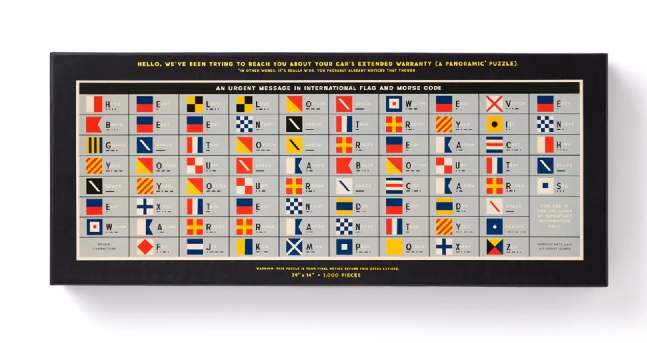 ‍
Urgent Message Puzzle
This 1,000-piece puzzle by Brass Monkey features the international flag alphabet, Morse code, and an important message for the owner of your 2008 Ford Taurus… since you never answer your phone anymore. Intrigued? Check out the SPYSCAPE Urgent Message Puzzle.
‍