The long, dim hallway on the 4th floor of the CIA's Washington, D.C. technical services office was the perfect setting for Tony Mendez, chief of disguise, to show off his 45-second 'Disguise-on-the-Run' technique.

He'd designed it for Moscow spies to use during the Cold War when they could find a gap - a 45-second interlude - in which the American officer could shake off a Russian surveillance team and alter their appearance on the fly.

Tony's director, David Brandwein, wasn't on board with Disguise-on-the-Run just yet. Worse, Brandwein had narcolepsy, so he might fall asleep if Tony's demonstration wasn't dazzling enough, the CIA officer recalled in Moscow Rules (2018). Tony had 45 seconds to complete 45 steps and transform from a businessman in a raincoat into a little old lady in a pink coat pulling a grocery cart. The clock was ticking.

"While I had rehearsed this disguise numerous times on the streets of Washington, D.C.," Tony explained, "it didn't mean that my adrenaline wasn't going crazy. That my breath wasn't coming too fast. That my heart wasn't about to jump out of my chest."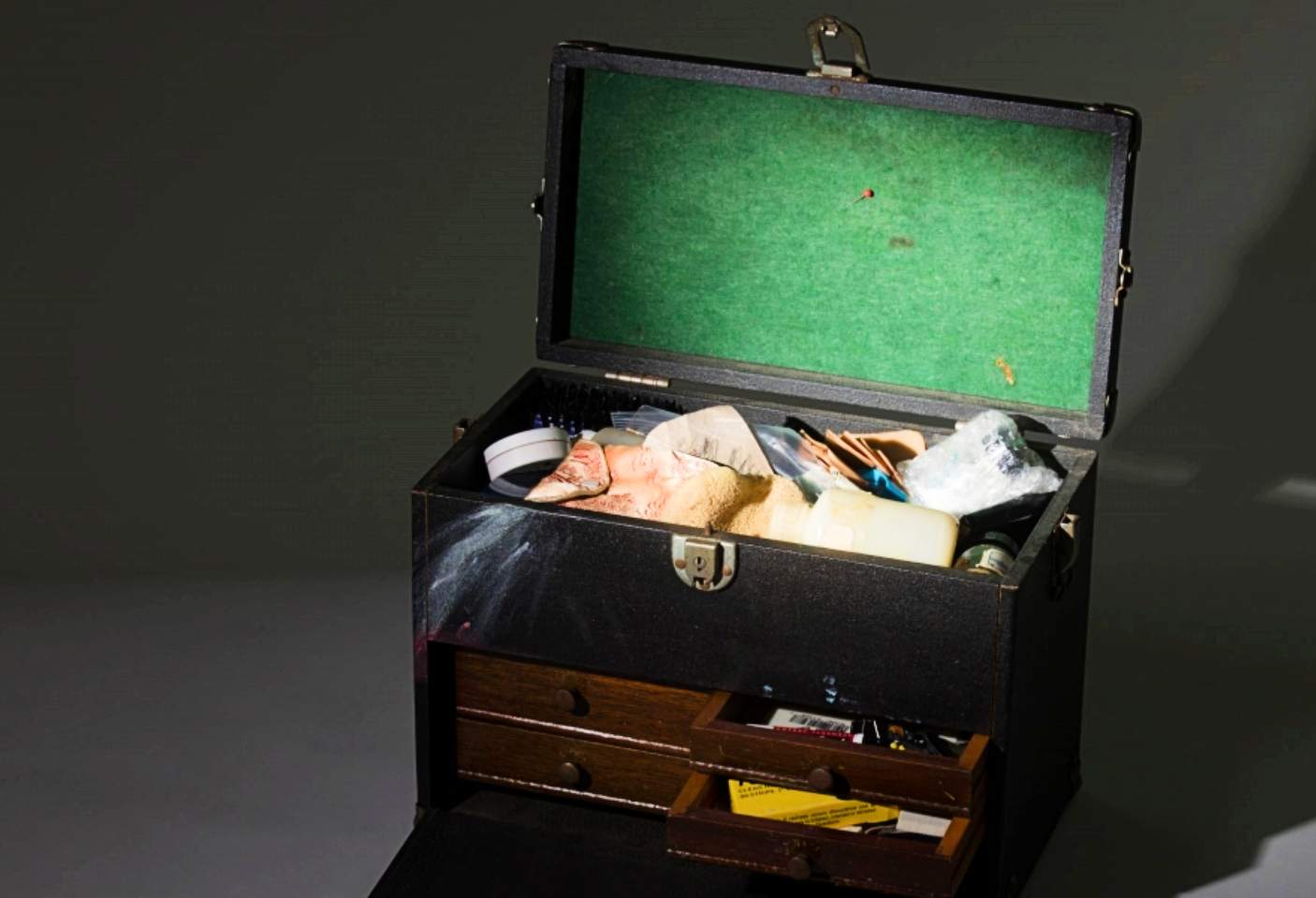 45 Steps in 45 Seconds

To start, Tony touched a button on his briefcase. It popped open, transforming into a grocery cart on wheels. The briefcase handle became the top of the handle for the cart. A brown paper bag inflated simultaneously, and the contents - bread and vegetables - expanded to fill the space. Tony turned his raincoat inside out, so he was now wearing a dark-pink women's coat with an attached shawl.

Tony pulled up his trouser legs into velcro snaps to reveal black stockings. He slipped his shoes into his dress to double as breasts, and put on his new pair of black Mary Janes. Mendez pulled a mask out of his coat pocket, pulled the shawl over his head, and adjusted a gray-haired female wig that now fell onto his head with the shawl.

Forty-five seconds later, Brandwein - by now wide awake - congratulated the gray-haired lady. The disguise worked perfectly at CIA HQ, but would it deceive the KGB on the cold streets of Moscow where there were Russian spies around every corner? 
‍
To hear the thrilling details of Jim Olson's daring Moscow operation listen now on SPYSCAPE's True Spies podcast.
‍