Want to know what it takes to be a master spy? Start with the books that inspired those who have worked for the CIA, FBI, Mossad, GCHQ, and the KGB. Our exclusive reading list, curated by real-life intelligence operatives, will keep you on the edge of your seat.

You won't find another list like it in the world, so read on. Here are our Top 50 Spy Novels!

50. Holy Spy & John Shakespeare Tudor Spy series by Rory Clements 
The Tudor Spy series is a window into Elizabethan England through the eyes of John Shakespeare, a private investigator who introduces us to a world of murder, conspiracy, royals, criminals, spies, and his young brother Will Shakespeare. Ex-journalist Rory Clements' sinister twists and incredible research has introduced a new generation to historical espionage - rightly so. 
49. Where Eagles Dare by Alistair MacLean
Scottish novelist Alistair MacLean is known to readers of neck-snapping spy fiction but some may not be as familiar with his gritty page-turners. MacLean's When Eagles Dare (1976) follows British commandos on a mission to infiltrate a Gestapo HQ. The book - later a Hollywood movie - was a game-changer for True Spy James Stejskal. As a young man, he watched Clint Eastwood onscreen and decided to jump out of airplanes and work behind enemy lines. Stejskal, who later became a CIA operative, never looked back.
48. Red Widow by Alma Katsu
Red Widow is described as a cross between Killing Eve and Tinker, Tailor, Soldier, Spy but there's an authenticity that comes only with experience - in Katsu's case, her decades spent working as a senior analyst at the CIA and NSA. Red Widow involves two CIA officers drawn into a threat involving the Russia Division that may be coming from within. If you enjoy cerebral spy thrillers, this one should be high on your list.
47. Our Woman in Moscow, Beatriz Williams 
Part mystery, part espionage thriller, Beatriz Williams' Our Woman in Moscow deserves your full attention. Set In London in 1948, Iris Digby disappears with her husband, an American diplomat working abroad. Fast forward four years and Ruth Macallister is on her way to Moscow, desperate to extract her sister from behind the Iron Curtain. 
46. How To Betray Your Country by James Wolff 
James Wolff's How To Betray Your Country is the sequel to Beside the Syrian Sea and also a clever standalone spy novel. Wolff examines the cost of a life spent in the shadows and the inner turmoil of August Drummond, a disgraced spy on the edge of a breakdown. An operation involving an Iranian scientist in Istanbul presents an age-old question: is it better to follow orders or your conscience? 
‍

‍
45. Above Suspicion by Helen MacInnes 
A short time after moving to New York, Scottish-American author Helen MacInnes began writing Above Suspicion (1941), a semi-autobiographical tale of honeymooners in Europe who spied on the Nazis. The book mirrored her own life as MacInnes had lived in Europe with her husband, a British MI6 officer. Most of her writing, fueled by her love of international relations and the world of espionage, reached the bestseller lists including The Salzburg Connection (1968).
44. A Loyal Spy by Simon Conway
California-born Simon Conway is a man on a mission. When he's not writing bestsellers, the ex-British Army officer works with landmine-clearing charity The Halo Trust. His award-winning A Loyal Spy involves issues close to his heart - war and betrayal. The plot revolves around Jonah, who thought he'd murdered his friend Nor ed-Din in the Khyber Pass. Both were groomed for intelligence work. Neither expected to face what might happen in London.
43. A Treachery of Spies by Manda Scott
WWII spies, double agents, and traitors abound in Manda Scott's A Treachery of Spies, It begins with the murder of a beautiful elderly woman in France. She's been killed in a way that indicates the victim may have been a traitor to the French Resistance. The past is buried but it may hold the only clue to solving the mystery.
42. Night Falls On The City: The Lost Masterpiece of Wartime by Sarah Gainham 
It is 1938 in Vienna and a beautiful actress, Julia Homburg, is married to a clever politician named Franz Wedeker who happens to be Jewish. As the Nazi troops enter Austria, citizens begin to disappear. Will Franz be next? Spies mingle in the streets, forcing Franz into hiding. Night Falls on the City is the first of a trilogy written by Rachel Ames, a British novčlist and journalist, who moved to Vienna and wrote under the pen name Sarah Gainham. 
41. The Best of Our Spies by Alex Gerlis
Alex Gerlis, a former BBC journalist and SPYEX consultant, is the author of The Spy Masters espionage books. His first, The Best of Our Spies, is being developed into a television series and involves a Royal Navy Intelligence officer on a mission to discover what his wife was doing during WWII.
‍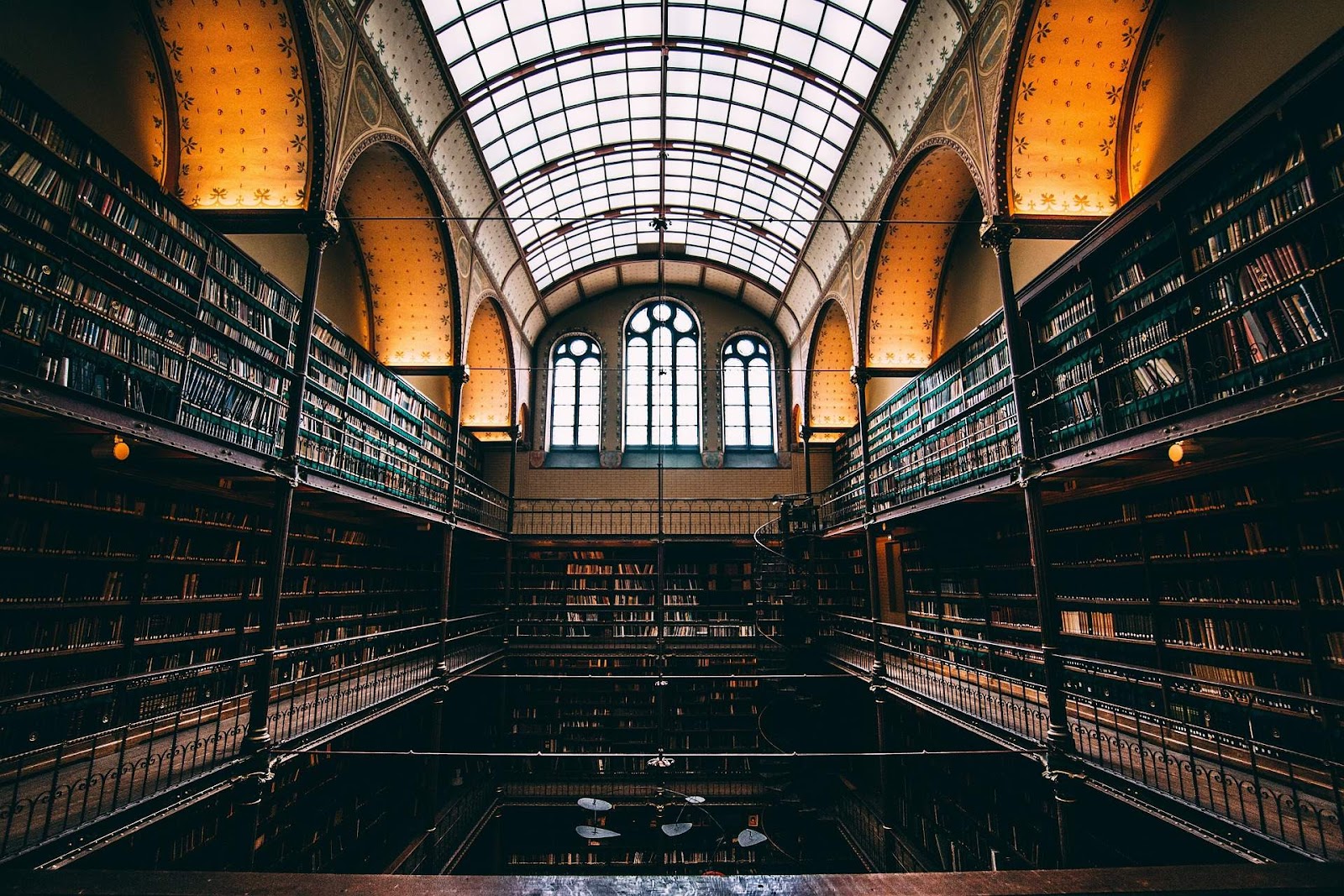 ‍
THE TOP 40 COUNTDOWN
‍
40. Outbreak by Frank Gardner
BBC security correspondent Frank Gardner trained with the British Army biathlon team and was later an officer. That may explain why Gardner's runaway bestseller Outbreak reads like a bullet-paced thriller with an espionage twist: British Intelligence is convinced Russia is developing a new generation of bio-weapons but are the Brits looking in the wrong place? 
39. Secret Lovers by Charles McCarry
American writer Charles McCarry worked as an undercover CIA officer so keep a careful eye on his tradecraft tips in Secret Lovers. The story begins with a courier who delivers a manuscript written by a Russian dissident to CIA agent Paul Christopher. Meanwhile, Christopher's wife decides to have an affair with a film director. Are the two events linked? You'll need to put the pieces together as Christopher races to identify the leak and even more explosive events.
38. Living Lies by James Lawler
James Lawler, author of the fictional Living Lies about Iran's covert nuclear weapons program knows the terrain well. Lawler is an ex-CIA expert on WMDs and counterintelligence, but it is his insight into human nature that really sets this novel apart. Both former CIA officer Rolf Mowatt-Larssen and ex-State Department psychiatrist Kenneth Dekleva listed James Lawler as a favorite author. (Dekleva and Mowatt-Larssen happen to be published themselves - Dekleva wrote The Negotiator's Cross and Mowatt-Larssen published A State of Mind. There must be something about spying that burnishes storytelling skills.) 
37. Shadow Dancer by Tom Bradby
British journalist Tom Bradby's compelling novel Shadow Dancer revolves around Colette, whose Irish husband was killed by the British. Her brothers have dedicated their lives to fighting them and Colette herself is arrested in an aborted bombing raid in London. That's when she must decide her future: Will Colette inform on the Republicans and see her children again? Or will she remain loyal to her political beliefs and remain in prison? Her MI5 handler isn't sure of her - or even himself.
36. The Alice Network by Kate Quinn 
Kate Quinn, author of The Alice Network and The Rose Code, sets the bar high for espionage writers. The Alice Network is historical fiction based on the true story of WWI operative Louise de Bettignies who spied on the Germans for the British. The Rose Code is equally compelling, involving a royal wedding in Britain and Bletchley Park codebreakers. We're hard-pressed to recommend just one of Quinn's books so we'll leave the decision in your capable hands.
‍


‍
35. The Contract Man, part of the Alex King Series by A.P. Bateman
MI6 assassin Alex King is a hard man living in a world of enemies and deadly missions but is the real threat coming from within the heart of the intelligence community? There are enemies on all sides in this gripping series. We suggest starting with the first novel - The Contract Man (2015) - where Alex King sets out to silence the most dangerous man you can imagine (until the next novel, of course). 
34. The Company, A Novel of the CIA by Robert Littell
Robert Littell has amassed an impressive body of work on the US-Soviet conflict. If you don't know where to start, try The Company, A Novel of the CIA, his nostalgic look at the Agency (known as The Company to insiders), a semi-fictional, historic book about a mole hunt and one of the biggest rabbit holes you'll ever fall into. You can follow up with The Amateur if you find yourself craving more. 
33. The Walk-In by Gary Berntsen
Former CIA officer Doug Patteson recommends The Walk-In, a novel of spy tradecraft and terror written by a former CIA operative and field commander who cornered Osama bin Laden in Afghanistan. Gary Berntsen's fictional book involves an Iranian intelligence operative who walks into a US Embassy claiming to possess explosive intelligence but can the man be trusted? 
32. The Charm School by Nelson DeMille
The Charm School, another of Patteson's favorites, revolves around US Air Force Colonel Sam Hollis, a former Vietnam fighter pilot and US Air Force Intelligence officer in Moscow. Hollis begins to investigate a Soviet plan to 'Americanize' Russia that could lead to his death.
31. Mitch Rapp by Vince Flynn and later Kyle Mills
Mitch Rapp is a 'badass', a CIA agent and counterterrorism operative who will go to great lengths to stop Middle Eastern terrorist attacks on the US. There are more than a dozen novels in the series so you may want to begin with the character's first appearance in Transfer of Power or - if you'd rather get the order of the storyline -  begin with American Assassin (2010). Either way, you'll be hooked.
‍