WWI was the first war that saw the mainstream media play a significant role in reporting news from the frontline back home - and the first that saw governments and military intelligence methodically produce propaganda posters to stir patriotism.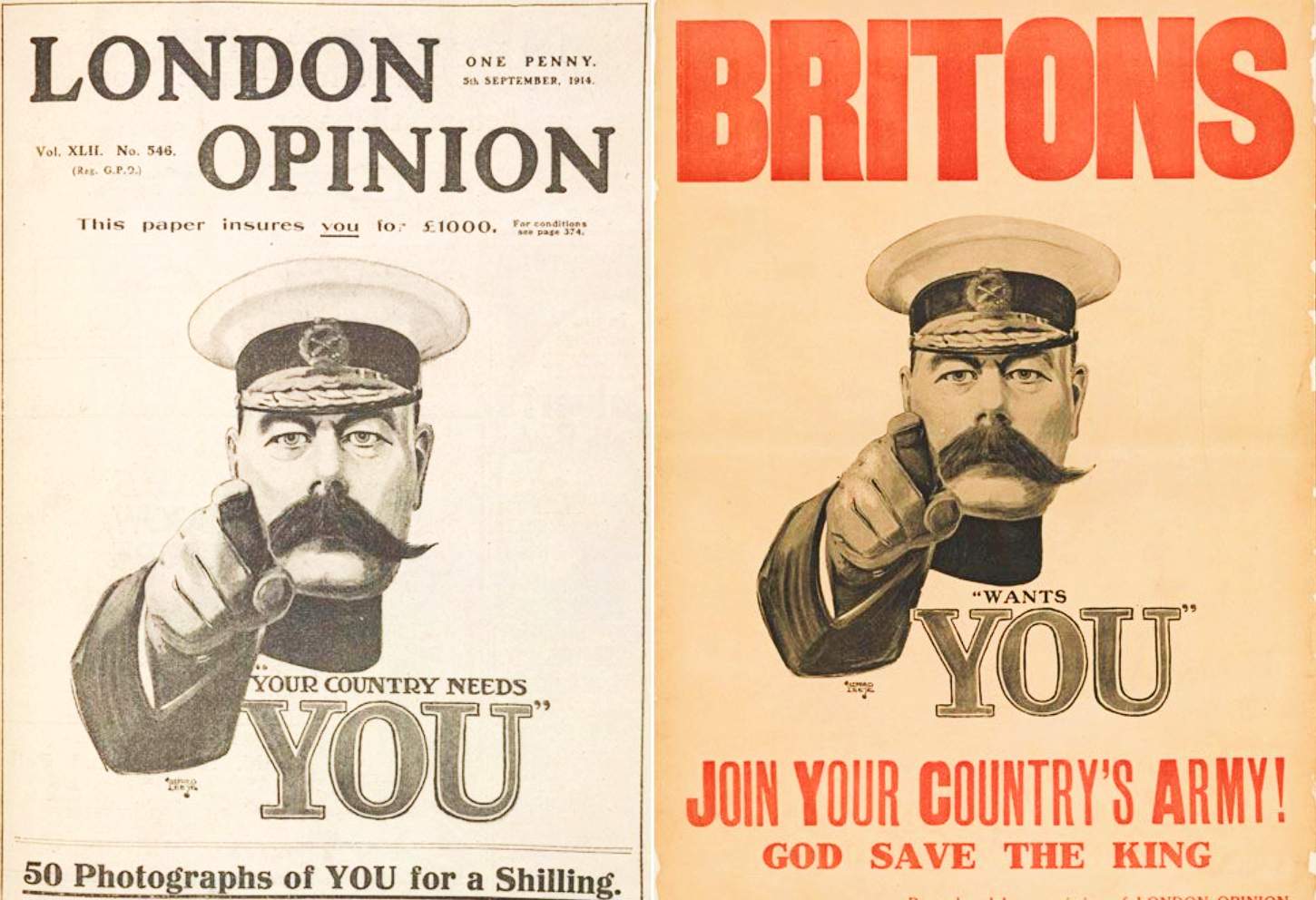 ‍Lord Kitchener by ​​Alfred Leete, 1914‍
It is the finger that launched 1,000 copycat posters. British War Minister Lord Kitchener appeared on ​​the cover of London Opinion on Sept. 5, 1914, as a potent symbol of the Army and Empire. Leete's image was a clever recruiting tool at a time when Britain's Army relied on professional soldiers and volunteers. Lord Kitchener's provocative hand singles you out, placing you under an obligation to respond. Cleverly, Lord Kitchener doesn't demand that you enlist; he lets you come to your own conclusion.