Listen to Ric Prado's True Spies Podcast: Hidden Hand

Enrique 'Ric' Prado's background reads like a meticulously crafted thriller, a life of drama, intrigue, and a fierce dedication to the country that gave him shelter after Fidel Castro seized power in his homeland of Cuba. 
As a CIA officer for 24 years, Ric was a paramilitary medic who later trained the Contra rebels in Central America. He was also Counterterrorist Center chief of operations during 9/11, and a co-founding member of the Osama bin Laden Task Force.
But in the 1950s, he was just a Cuban kid growing up at the foot of the Escambray Mountains where Che Guevara had his rebel stronghold. He witnessed the atrocities of Fidel Castro's regime first hand. After his father's business was confiscated by the government, Ric's name appeared on a list of children earmarked for communist indoctrination in Russia. Instead, the Prados sent Ric to the US - alone, as he was the only one in the family who could get a visa. He was 11 years old and living in a Colorado orphanage but it shaped his commitment to freedom and liberty. Ric grew up reading about American heroes - Teddy Roosevelt, lawman Wyatt Earp, and OSS chief 'Wild Bill' Donovan. It kindled a desire to follow in their footsteps.
Ric's parents eventually relocated to Miami where Ric learned martial arts, took up scuba diving, and dabbled with street gangs and petty crime - useful skills for a CIA officer. His first job was with the US Air Force's elite pararescue unit but destiny had other plans for Ric Prado. The CIA offered him work as a paramilitary medic. It was his entry point into the 'Special Activities Division Ground Branch' tasked with covert missions.
"At the time, the Agency did not have in its paramilitary ranks anybody who was native Spanish speaking and could pass for something other than a tragically white gringo," Prado told the True Spies podcast. The CIA wanted Prado to run a covert action program in Central America. He would be undercover as Captain Alex of the Honduran Army, a group friendly to the Contra rebels in Nicaragua.
‍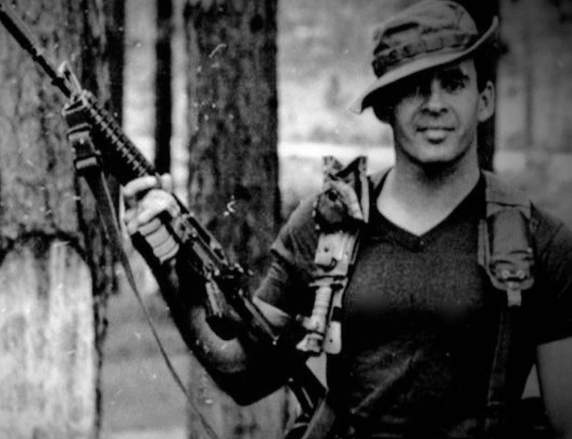 Central America spy ops
The 1980s brought change. Ronald Reagan was elected US president and the leftist Sandinistas ruled Nicaragua - backed by the Soviet Union and Cuba - and Reagan saw them as a threat to stability in Central America. The CIA wanted Prado to train the Contra rebels to defeat the Sandinistas.

For three grueling years, Ric lived among the counterrevolutionaries, sleeping in jungle hammocks, fully immersed in the mission. It was deeply personal for Prado, who was fueled by his conviction to combat communism born from his experiences in Cuba. He became Captain Alex of the Honduran Army, a trusted ally of the Contras.
"They were extremely grateful. My boss had taught me from day one, he says: 'Look, your job is to go in there, make them like you, and make them depend on you. They have to understand that you are the umbilical cord to any training or any logistics support that they're going to have,' Ric recalled. "And so I had a really great relationship with all these guys. I was Santa Claus."
'Santa' supplied rocket-propelled grenades, sniper rifles, and .50 cal. heavy machine guns courtesy of the US. Ric was the only CIA officer in the 10 Contra camps he worked with for the first 14 months of the program. The experience gave him a firsthand understanding of the people he fought alongside - people he broke bread with every day - simple individuals fighting for the simple concept of freedom.
‍