What was the 1980s Iran-Contra scandal all about?‍
During Ronald Reagan's presidency in the 1980s, senior officials secretly facilitated the sale of arms to Iran - which was then under an arms embargo - and used the proceeds to fund the Contras in Nicaragua despite Congressional restrictions. The scandal led to several high-level officials being convicted of charges related to the sale of arms and obstruction of justice.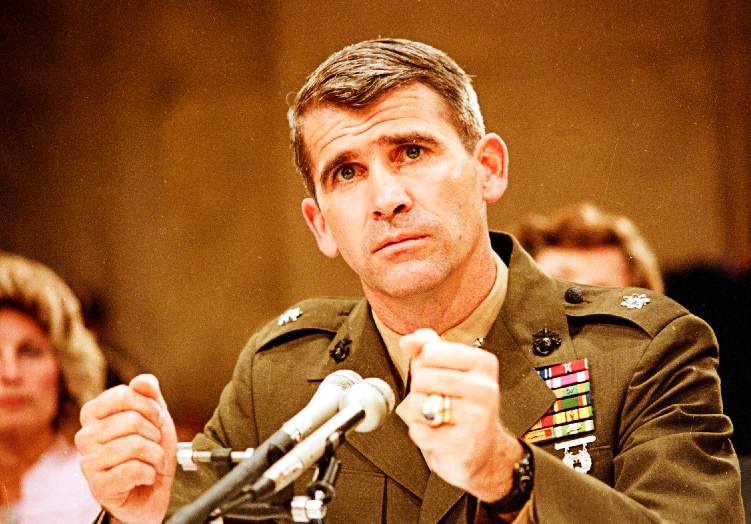 Who was convicted?‍
Several high-level officials were charged and convicted in relation to the arms sale and cover-up including Rear Admiral John M. Poindexter, convicted of deceiving and lying to Congress. He was sentenced to six months in prison.

Oliver North, a former National Security Council staff member, was convicted of shredding government documents, obstructing congressional inquiries, and accepting an illegal gratuity. North was given a suspended sentence, probation, and a $150,000 fine.
In 1992, President George H.W. Bush pardoned six people including Caspar Weinberger, former secretary of Defense absolving them from any further punishment linked to the Iran-Contra scandal.
‍

‍
Who were the Contras? 
The Contras were a rebel group fighting against the socialist Sandinista government in Nicaragua during the 1980s. Their ideology was anti-communist and anti-Sandinista. They sought to overthrow the Sandinista government, which they viewed as a Soviet-backed threat to stability in Central America. The Contras received support from the Reagan administration, which saw the Sandinistas as part of a larger communist threat in the region.
‍