Douglas London's memoir The Recruiter is a fascinating tale of a CIA spymaster who spent 34 years running foreign agents and trying not to get pulled down in the vicious undertow of shark-infested waters.
London was threatened at gunpoint, chased through the streets, and lied his way out of danger for a living but his story is more George Smiley than James Bond. London is an intellect, a gentleman spy, a Jewish kid from the South Bronx who was tapped on the shoulder by a college professor and ran CIA agents in the Middle East, Africa, and Asia in the years leading up to and after 9/11.
Before retiring in 2019, London mainly worked abroad as a case officer, slipping out of the back door of his home while his children slept to meet spies who were stealing secrets for the US. (One of his wife's friends compared London to Batman after he happened to stumble on the ladies' car in a dangerous neighborhood, stepped out of the shadows, and directed them to safety.)
In one of many nerve-wracking encounters before 9/11, London had only one shot - 24 hours - to recruit a key al-Qaeda associate known as Yousef. The CIA knew Osama bin Laden wanted to strike at America's heart but didn't know where or how. London needed to quickly find common ground with Yousef and develop a rapport (luckily they were both devoted family men), then convince him to spy for the US rather than risk his life in prison. London closed the deal and developed a trusting relationship with Yousef - well, up to a point. 
"While some like to think that developing a prospective agent is a lot like dating, I'd caution that it's more like trying to have an affair with a person whose spouse is a mentally unbalanced, irrationally jealous, and violent partner who is capable of killing your date and you both," Douglas explains in The Recruiter.
‍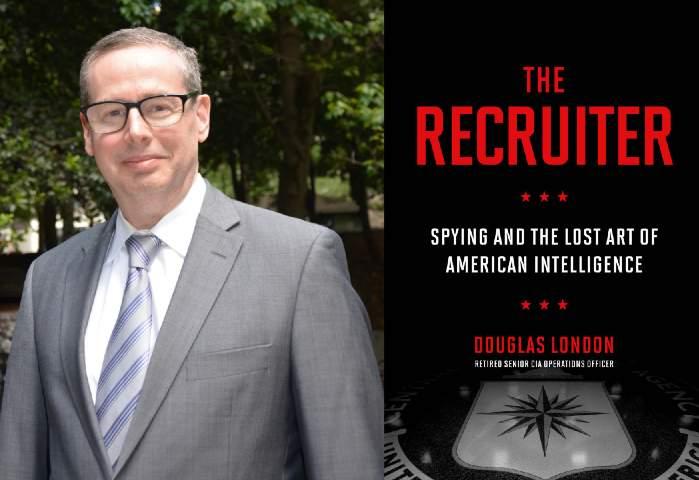 ‍