When For Your Eyes Only (and Fiddler on the Roof) actor Chaim Topol died in March 2023, his children revealed a closely guarded secret: their dad was a Mossad spy based in London. Topol led a double life as a movie star and an operative conducting secret missions - including installing surveillance on an Arab nation's embassy in a European capital. 
Topol's main Mossad contact was a close friend, Zvi 'Zvika' Malkin, one of the officers who kidnapped the Nazi Adolf Eichmann from Argentina in a dramatic operation that ended with Eichmann sentenced to death by hanging in Israel in 1962.

Topol reportedly helped Zvika at various times with security arrangements and helped Mossad transfer documents and install surveillance equipment during the '70s and '80s at a time when he would have also been starring alongside Roger Moore in For Your Eyes Only (1981).
‍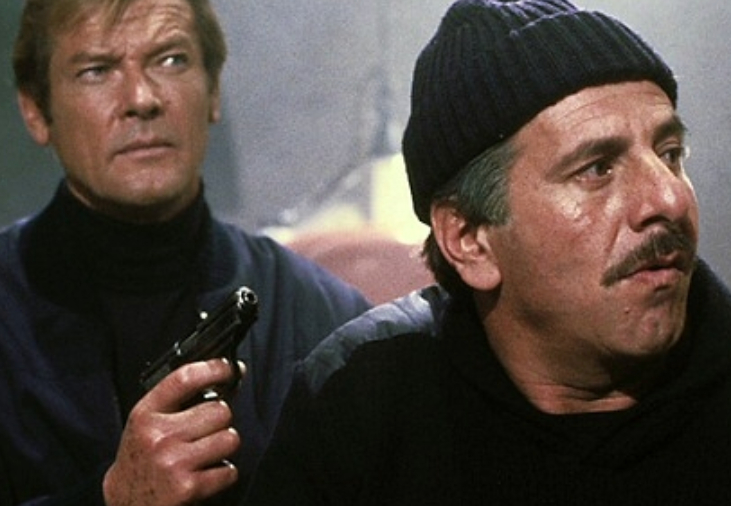 Bond actor Chaim Topol's life as a spy
The Israeli-born actor appeared alongside Roger Moore in the 007 classic For Your Eyes Only (1981) as Milos Columbo, a Greek smuggler based on Enrico Colombo from the short story Risico by Ian Fleming, who also happened to be a real-life British spy.

Topol also had a role in the movie Flash Gordon but he was best known for his Oscar-winning turn as an impoverished Jewish milkman in the 1971 musical Fiddler on the Roof and for his rendition of the song If I Were a Rich Man.
According to the Israeli newspaper Haaretz, Topol's daughter, Adi, was apprehensive about opening boxes in her father's London apartment, adding: "Who knows what I'll find there? Maybe secret listening devices and hidden cameras."

Adi said Mossad officer Zvika always showed up at their home wearing a disguise, coming through the backyard so he wouldn't be seen, and then entering the family's apartment: "You don't have a key, so how did you get in?' I asked him once, and he replied in his nasal tone: 'You call that a lock?'"
‍
Topol at the London movie premiere of For Your Eyes Only (1981); he was also a Mossad operative while collecting awards for his incredible acting career.
‍