‍
KGB spy gadgets often sound like a Bond villain wish list - cigarette packages wired with microphones, miniature camera rings, and even a heartbeat locator to flush out spies hiding in concealed compartments.

Excitingly, a huge number of these intriguing Moscow inventions are now part of the SPYSCAPE collection - far too many to mention - but we're excited to share a dozen of them with our readers.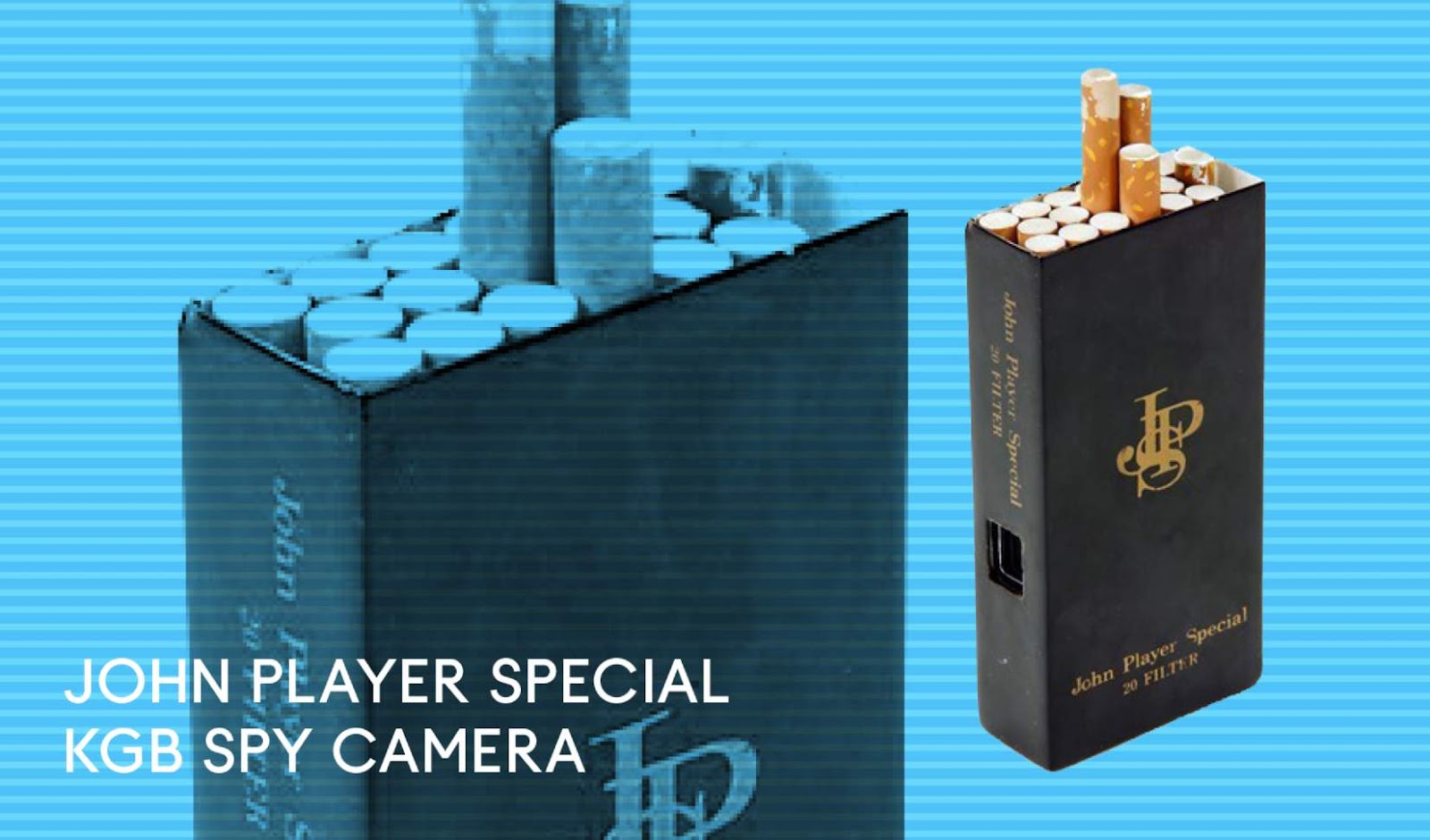 KGB cigarette box camera
‍The KGB hid a Kiev-30 subminiature spy camera in what appeared to be a package of John Player Special cigarettes - a popular brand in Britain, the US, and Southeast Asia. The metal packet, large enough to hold the camera and a few cigarettes, was housed within a larger cardboard box to simulate the JPS packaging. (Not to be outdone, American spies developed their own cameras in the post-WWI era to fit neatly into a pack of Lucky Strikes.)
‍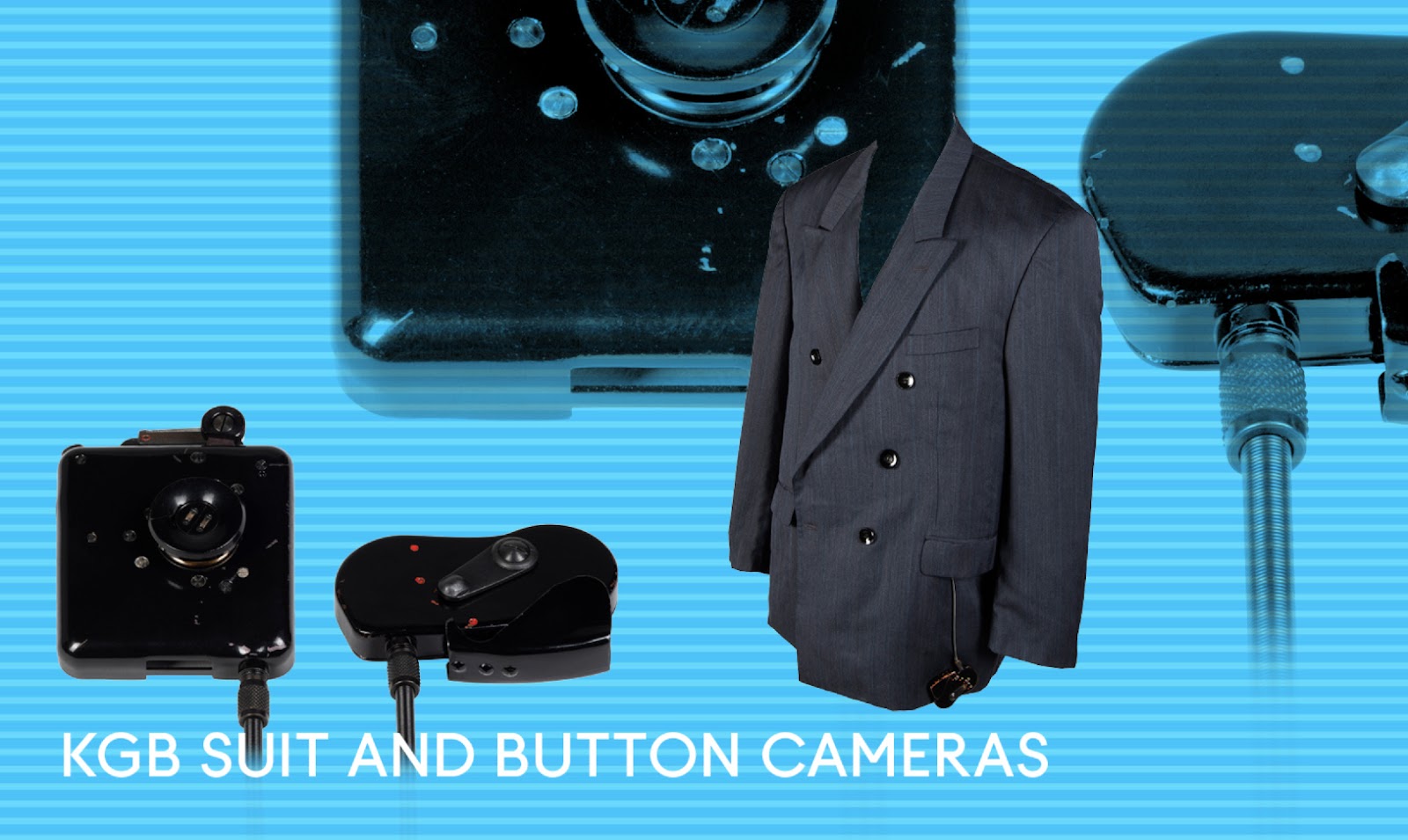 ‍
KGB suit with button camera
This smart KGB suit jacket is designed to accommodate a subminiature KGB F-21 button camera (measuring 3" x 2" x 0.5'). A remote-control trigger is hidden in the exterior pocket, causing a tiny door in one of the buttons to open so the camera can fire. Much like the umbrella-cam below, the F-21 has a clockwork motor so multiple photos can be taken in quick succession. Although only one button has the camera mounted behind it, all of the buttons match to avoid drawing attention to the F-21.
‍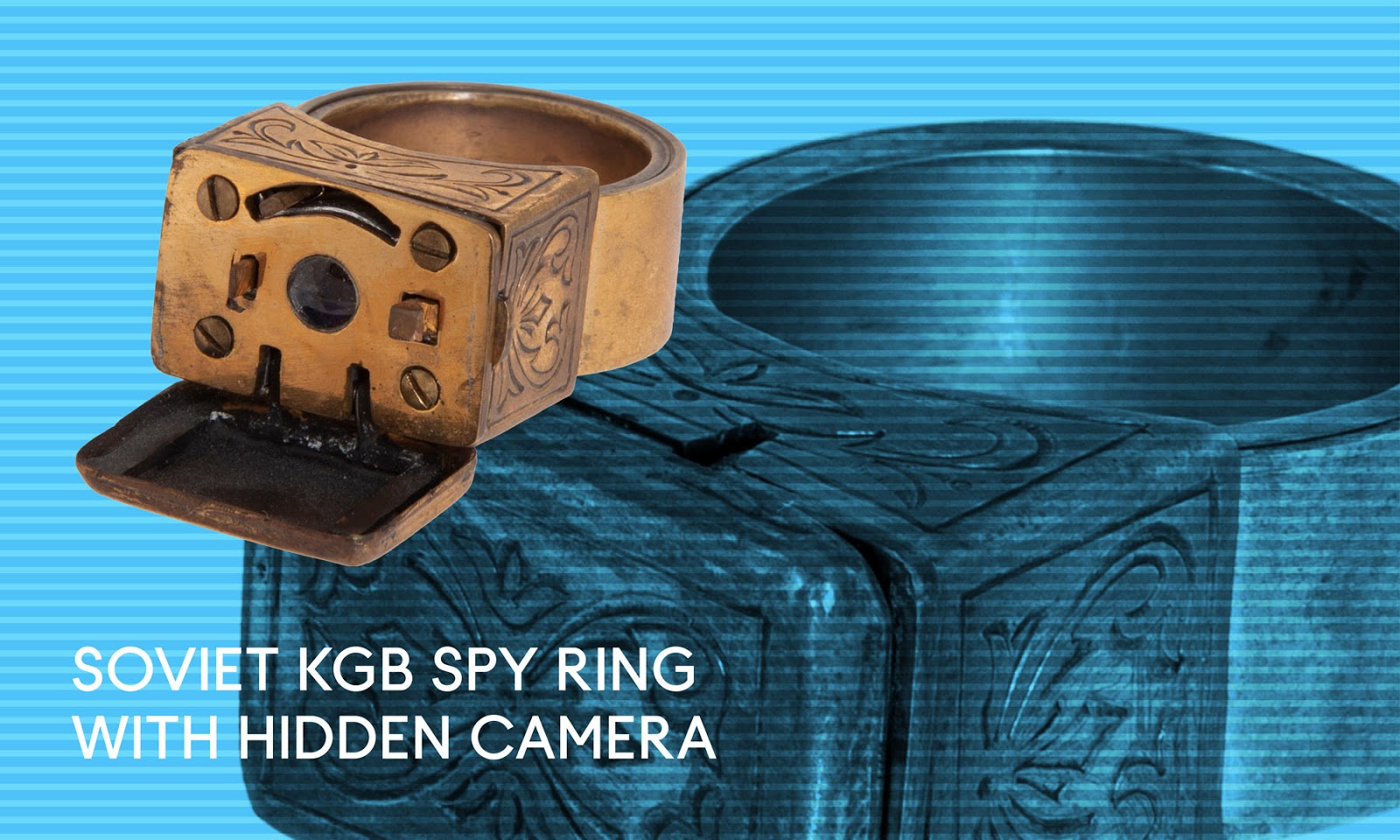 KGB spy ring with hidden camera
This gold-plated ring camera was used by steely KGB agents in the 1970s. The film is wrapped around the finger, while the top cover opens out to reveal a high-definition lens with a fixed focus. Soviet spies needed a steady hand to operate this gadget. It was only possible to take one surreptitious photo, so there was no margin for error. The spy ring is one of only a few in existence and each has a slightly different design, making this a one-of-a-kind KGB treasure.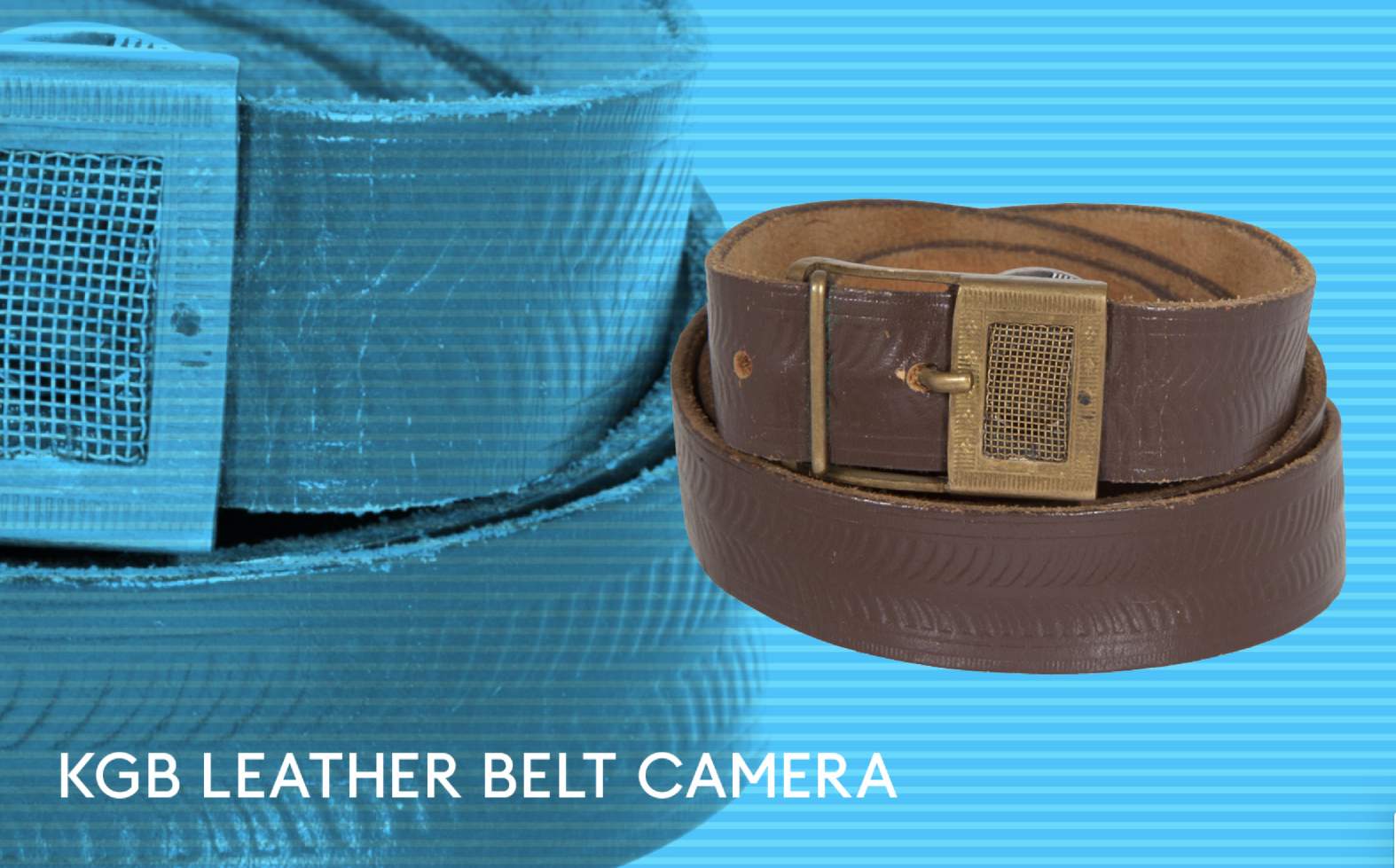 ‍
KGB Ajax camera belt
Designed to hold a hidden, sub-miniature Ajax camera, this KGB leather belt includes a fixed lens attached behind the buckle. The tiny holes in the buckle allow for a clear shot while a brief cough could hide the sound of a camera click. KGB spies used the belt camera during the Cold War, which lasted up until the collapse of the Soviet Union in 1991 - although some argue that the Cold War never ended. The belt measures 46 inches - 116.8 cm - so it could fit comfortably around the waist of most KGB officers.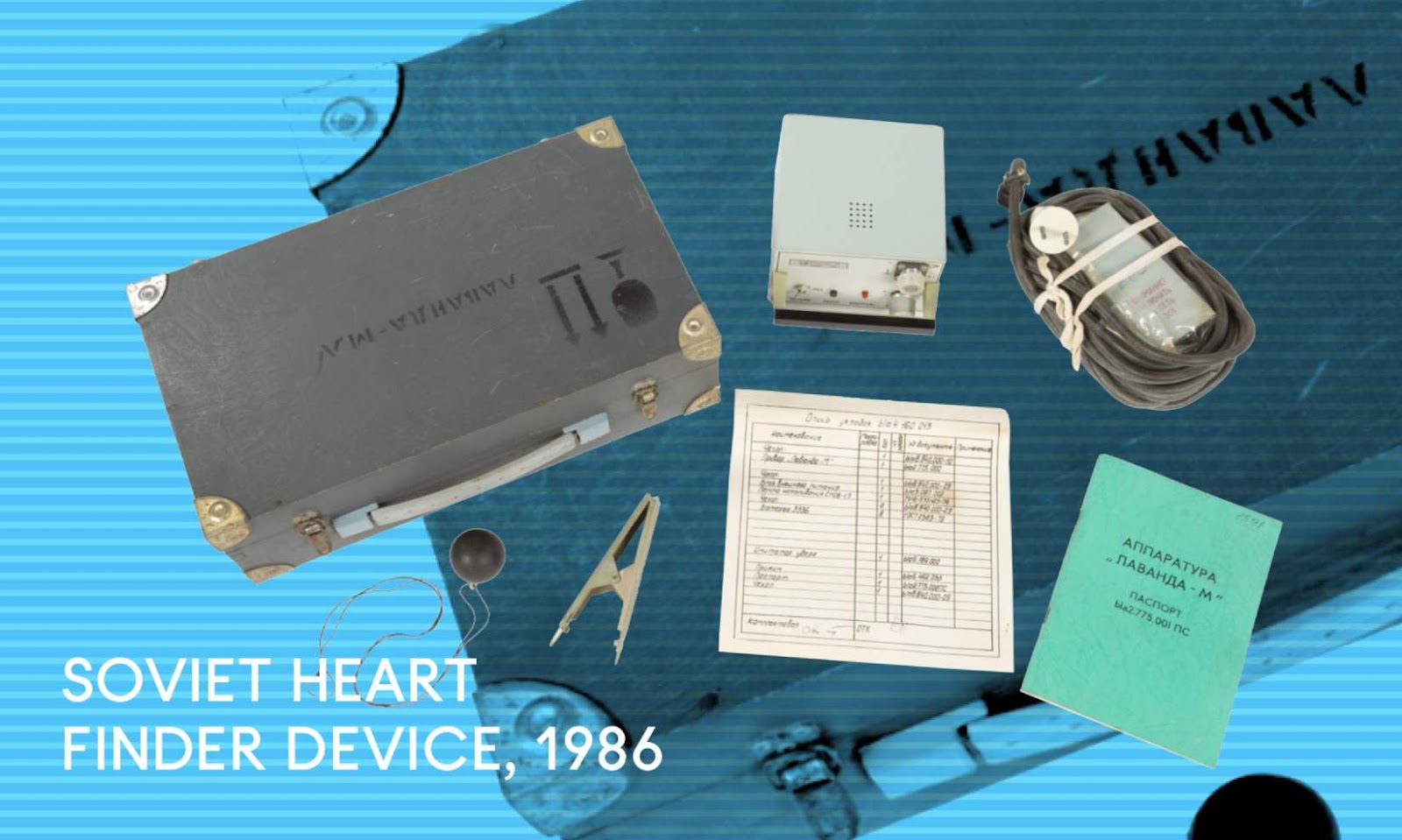 ‍
KGB heart finder device

The Lavanda-M (Lavender) Heart Finder device can find unauthorized people hidden in the secret compartments of vehicles. The KGB used it at checkpoints and border crossings to detect vibrations and micro-movements produced by the human heartbeat and breathing. The Lavanda-M came in a compact case (15" x 9" x 4 ½" ) with a logbook to note when the device was used. 
‍