Conditioning coach Mick Clegg - father of ex-Man United player Michael Clegg - is one of the trainers behind Portugal's age-defying Cristiano Ronaldo, the man who helped create the strict fitness and dietary regime that ensures Ronaldo is at peak condition for match day.
Ronaldo, born in 1985, manages his body physically, mentally, emotionally, and spiritually. "He's got a knowledge of nutrition and he knows how to balance things," Clegg said. "And he's consistent in everything he does."
Intrigued, SPYSCAPE dug deeper, investigating the training secrets of Ronaldo, Lionel Messi, David Beckham, and others who may help you to train like a World Cup footballer - and yes, you will need to give up alcohol and go to bed early, but don't despair. Here are nine pro secrets to kick your way to success. 
‍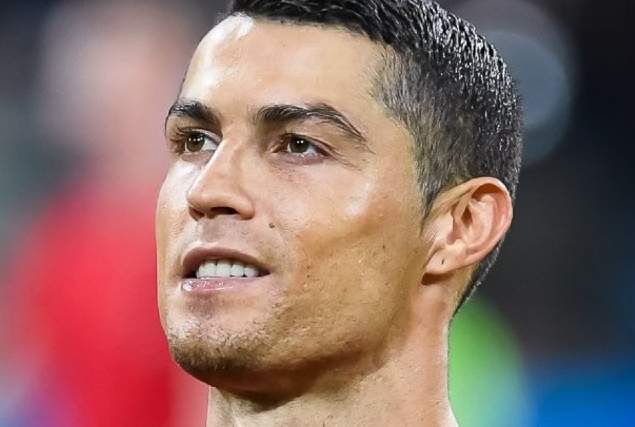 Cristiano Ronaldo's secrets to success
1. Diet
When Ronaldo has supper, "he doesn't just eat any old s***," Clegg said. "He eats what he knows is going to put what he needs into his body. His focus all the time is on getting things right." 
Ronaldo eats six small meals a day and particularly likes swordfish, sea bass, and sea bream (always fresh, not frozen). If he's in a restaurant, Ronaldo orders steak with salad or the Portuguese fish dish bacalhau à braz which is layered salted cod, onions, thinly sliced fried potatoes, black olives, and parsley atop a pile of scrambled eggs.

"My son also likes pizza," Ronaldo's mother revealed. "He eats one once a week but afterward he does loads of sit-ups." 
‍

2. Workouts, including weekends
Ronaldo warms up on the pitch with a few laps, stretches, and cardio exercises to decrease the risk of injury. "Make sure you do something similar in your training, even if it is jogging to the gym or a warm-up on the treadmill or bicycle," Ronaldo advises. He then focuses on sprinting drills and high-intensity drills that resemble match situations. Ronaldo also fits in exercise whenever possible. "You can do an abs workout in your bedroom when you wake up in the morning or before you go to bed. If you get into a routine then it makes it easier."
On the weekends, Ronaldo writes down what he plans to do during his workout and sticks to his checklist to reach his goals. He begins with leg exercises, followed by laps, jumps, push-ups, an ab workout, and squats. Don't worry, even he's out of breath toward the end.
‍
‍
‍3. Recovery and post-match bath therapy
‍You can't be your best if your body is in the wrong condition, so Ronaldo takes care of himself before and after the game. His post-match routine is a regimented warm-down ritual. As he told Spanish sports newspaper AS, "Recovery is more important to me than actual training sessions due to the large number of games I have to play." If he's playing near his home, Ronaldo drives back for 'bathing therapy' which involves five minutes in a hot bath (between 38C and 44C) followed by a three-minute cold bath, repeated for 30 minutes. The therapy aids circulation and stimulates blood flow in areas where there might be injury or strain.

He also reportedly invested $50,000 on having a cryotherapy ice chamber installed in his house to improve his conditioning. The chamber reaches temperatures of around -160 degrees and is designed to stimulate muscle recovery and help build up strength.
‍
‍
Cristiano Ronaldo's Top 15 Training Tips 
Born in 1985, Ronaldo has the physique of a player 10 years younger, mainly because he knows how to manage his body, but the once-skinny teen wasn't born lucky. Ronaldo revealed his top 15 health and workout tips in 2015 and hasn't slowed down since: 
1. Train your mind and body. Mental strength is as important as physical strength to achieve goals.
2. Practice discipline. Keep motivated and stand by your routine: "For me, there is no room for easing off so I have to be strict."
3. Set goals to keep focused and work toward them.
4. Work with a training partner - someone at a similar level to you - to add competitiveness and push yourself. 
5. Get a proper amount of sleep. "I go to bed early and get up early, especially before matches. Sleep helps muscles recover which is really important."
6. Warm up to prevent injury. "In training we do a few laps of the pitch, stretching and cardio warm-up exercises. Make sure you do something similar in your training, even if it is jogging to the gym or a warm-up on the treadmill or bicycle."
7. Mix it up. "I recommend a combination of cardio (running and rowing) and weight training to ensure that workouts target all areas of the body and increase both strength and stamina. It also helps to keep it interesting."
8. Get your blood pumping and to increase stamina with a high intensity workout. "We do a lot of sprinting drills in training and they can be incorporated into your workout whether you are in the gym or outdoors." Try adding to it with each workout.
9. Cardio is key to build endurance and stamina - and stay trim. Try to do periods of around 30 minutes, increasing the number of sessions as you get stronger.
10. Fit exercise into your schedule wherever you can. Do an abs workout in your bedroom in the morning or at night. A routine makes it easier as it becomes a habit.
11. Pay attention to your diet. "I eat a high protein diet, with lots of whole grain carbs, fruit, and vegetables and avoid sugary foods." Ronaldo orders a steak with salad in restaurants or the Portuguese fish dish bacalhau à braz.
12. Stay hydrated. Drink water and avoid alcohol.
13. Eat regularly to keep energy levels high to fuel your body for better performance. "I sometimes eat up to six smaller meals a day to make sure I have enough energy to perform each session at top level."
14. Listen to good music. It helps you zone out, get motivated and do your best. Ronaldo listens to hip hop and reggaeton (a music style that developed in Panama).
15. Relax. Living a relaxed lifestyle helps you to be the best you can be, physically and mentally. "I spend my free time with family and friends, which keeps me relaxed and in a positive mind-set."