North Korean leader Kim Jong-un's armored locomotive is shrouded in secrecy, the ideal vehicle for a geopolitical rendezvous.
‍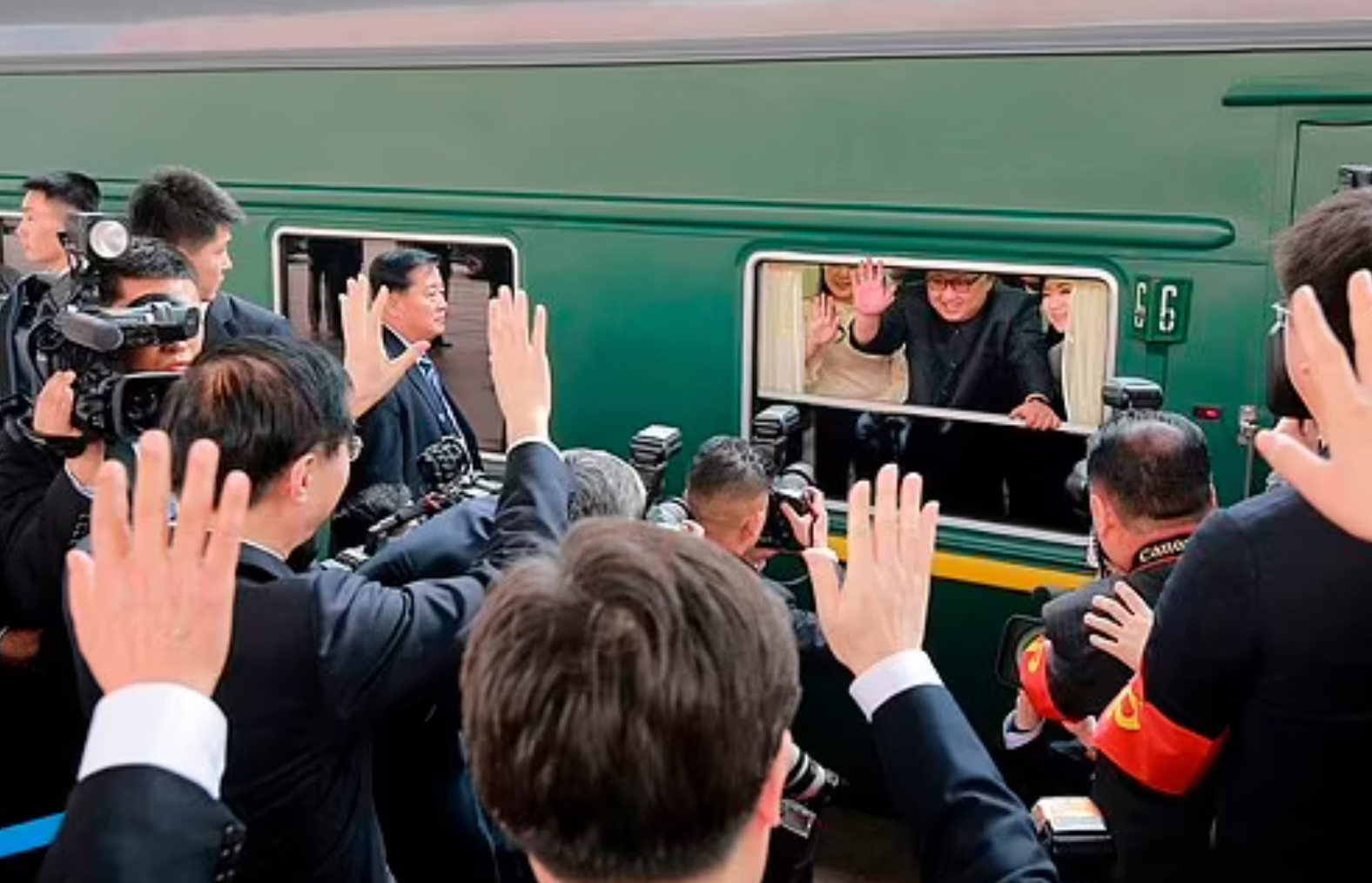 ‍
1. Kim sacrifices speed for security
Kim's racing-green locomotive is a rarely glimpsed marvel, a moving palace so heavy it travels at just 37 mph. (US high-speed rail service Amtrak Acela reaches 150 mph in comparison.)
‍
What truly sets this locomotive apart is its extraordinary security apparatus. There are bulletproof windows and reinforced walls and floors to protect against explosives. The heavily armored rail cars - reports say anywhere from 20 to 90 cars - are capable of transporting not only Kim Jong-un but also a host of other weighty cargo and vehicles.

According to a senior South Korean government official, the train moves mainly at night to avoid detection. 
‍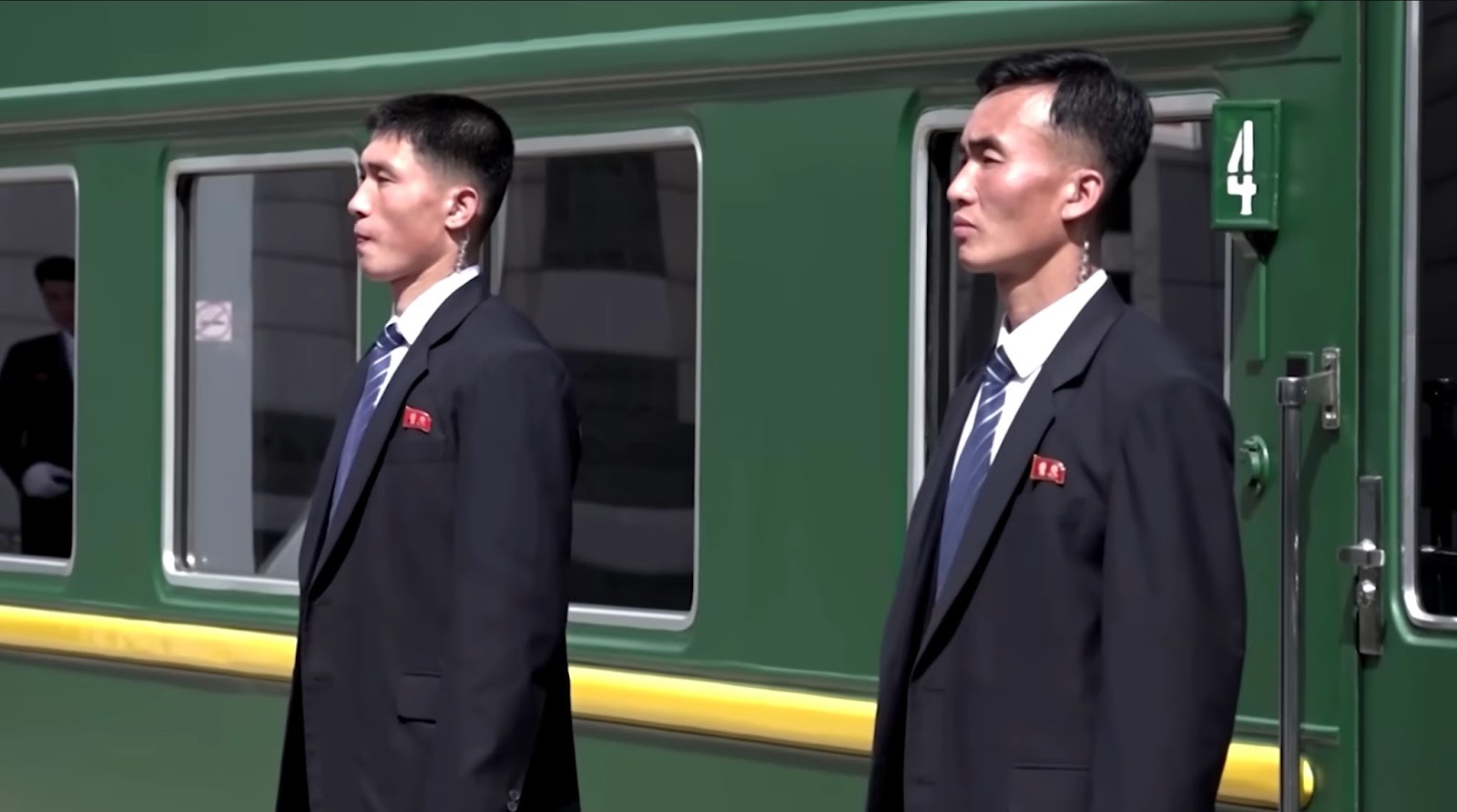 2. Kim travels with a helicopter for quick exits
There are reportedly three trains in Kim's convoy. The front train handles security checks, while the rear train carries bodyguards, staff, and medical experts.
Kim's train apparently has its own communications system including flat-screen televisions and a sliding roof panel with a satellite dish. Al Jazeera reports that the North Korean leader's olive green train is also equipped with attack weapons and a helicopter in case he decides to make a quick exit.
While North Korea's leader does not suffer the same fear of flying that paralyzed his father, Kim Jong-il, he appears to like the security and comfort of traveling by rail. 
‍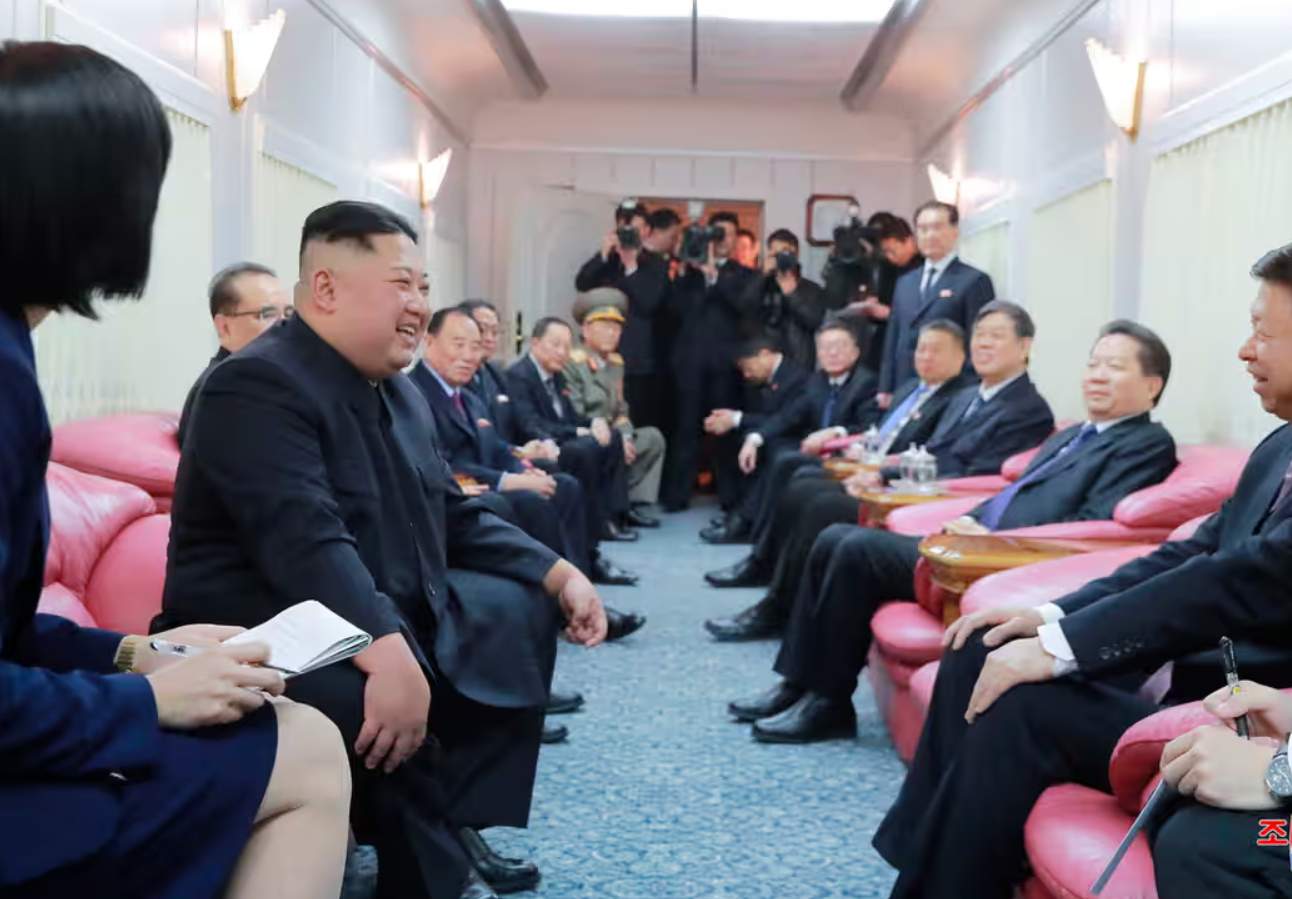 3. Kim's train boasts pink seating and lobster
In addition to comfy, Barbie-pink leather armchairs, Kim's armored train includes a conference hall, bedrooms, a dark wood-paneled meeting room, and an office.
There are also fine-dining menus in the restaurant car, according to Russian official Konstantin Pulikovsky Dishes include Korean and Japanese specialties, barbecue, and a wine list featuring Bordeaux and Burgundy. When Kim traveled across Russia in 2001, he had lobsters flown in. The New York Times has reported that the leader's diet often features Swiss cheese, Cristal Champagne, and Hennessy cognac.
During the journeys, female singers - called 'lady conductors' - entertain North Korea's leader.