The US Presidential Cadillac - universally known as 'The Beast' - is one of the world's most daunting vehicles, an 18-foot tank with weapons and specs that would even meet with Q's approval. 
The limo's full capabilities are a closely held secret for security reasons, but a few juicy details have leaked out. Intrigued? SPYSCAPE rides shotgun with the Commander-in-Chief.
‍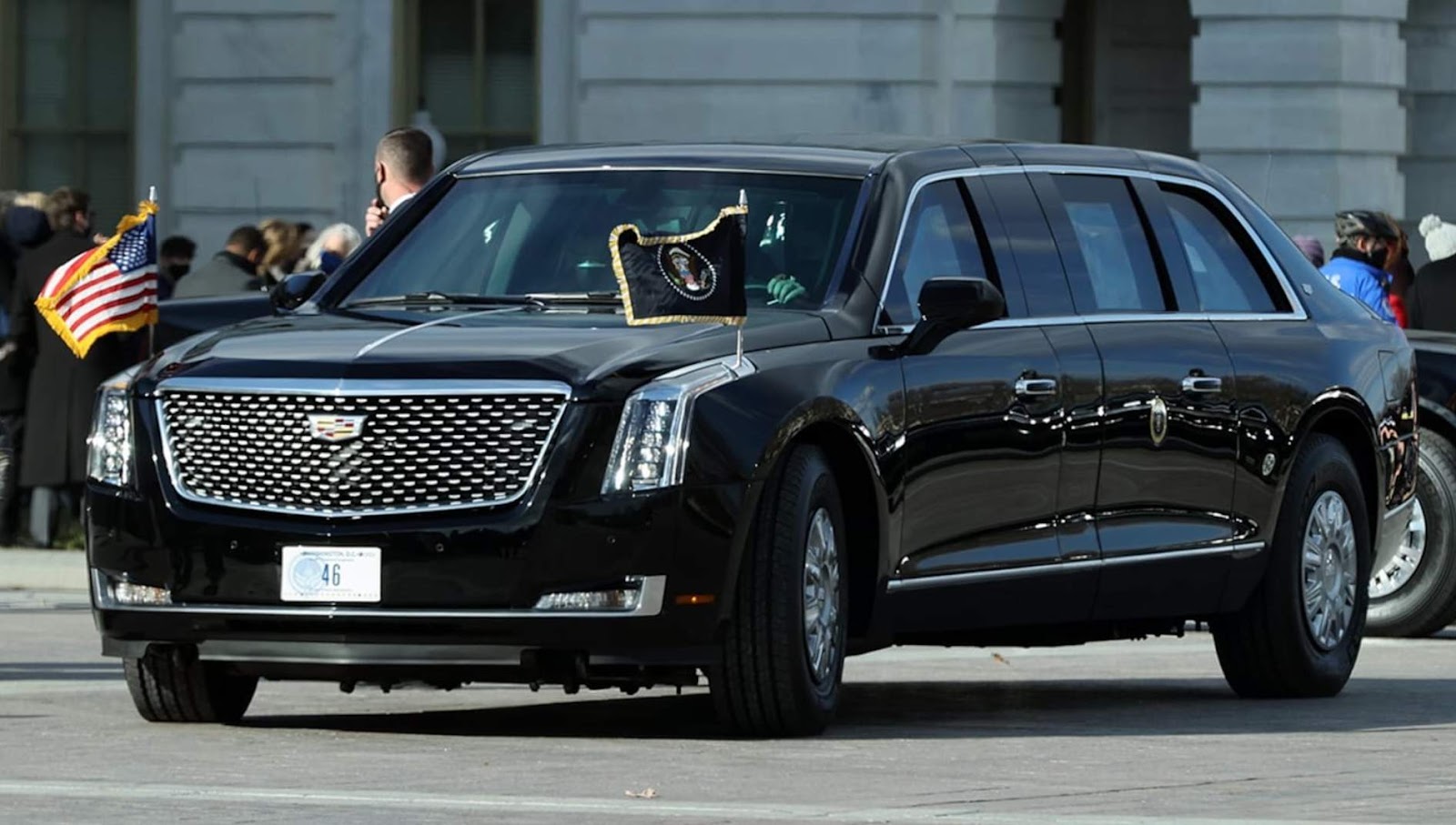 1. Weapons and defense

The Beast is loaded with Bond-style gadgets believed to include smoke screens and door handles rigged to send a 120-volt electric shock to ward off attackers. It can also reportedly lay down an oil slick to send enemy vehicles spinning out of control. Pump-action shotguns, rocket-powered grenades, night vision equipment, and tear gas grenades are all said to be on board.

Weighing in at between eight to 10 tons, the body is made of eight-inch armor plating with armored floor plates to protect from potential bomb blasts. The five-inch thick windows can stop a .44 magnum bullet. The interior can be sealed in the event of a chemical attack and The Beast's tires can carry on for miles - even if they're flat - but it won't be a speedy escape. Cadillac One, as The Beast is also known, takes 15 seconds to reach 60 miles an hour.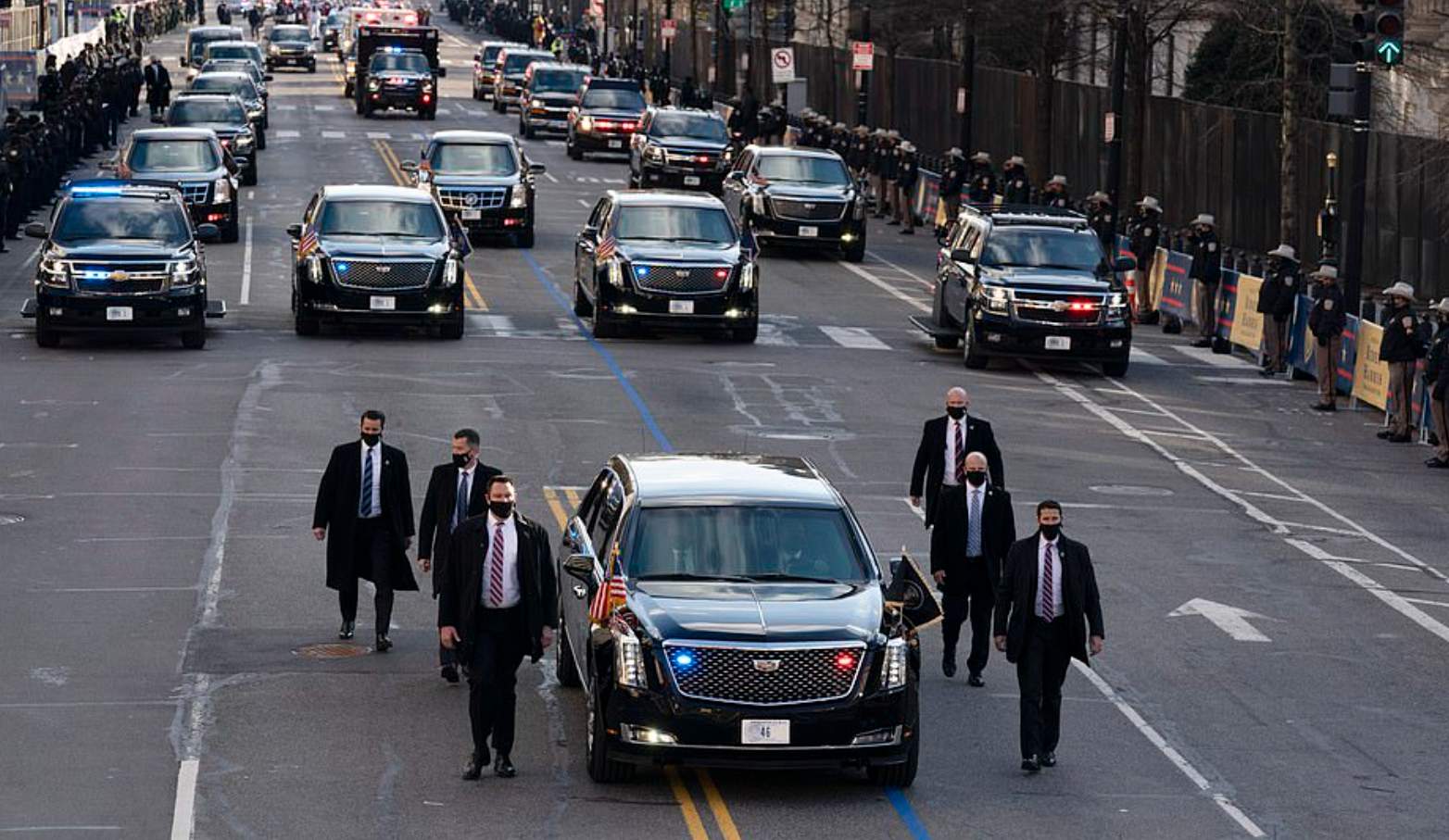 ‍
2. There's more than one Beast 

There are at least two identical Beasts with matching registration plates in every motorcade so attackers can't be 100% certain which vehicle contains the president and which is the decoy. During President Joe Biden's inauguration, there were actually seven Beasts deployed in the mother of all motorcades.

Cadillac One is generally updated every few years with new gizmos and gadgets so an estimated 16-20 old models are still knocking about.

The Presidential Beast has been valued at $1.5m but GM is said to have spent $15m on research and development for Donald Trump's 2018 beast. Gasoline is extra, of course, and the cost adds up as The Beast only gets an estimated four miles to the gallon.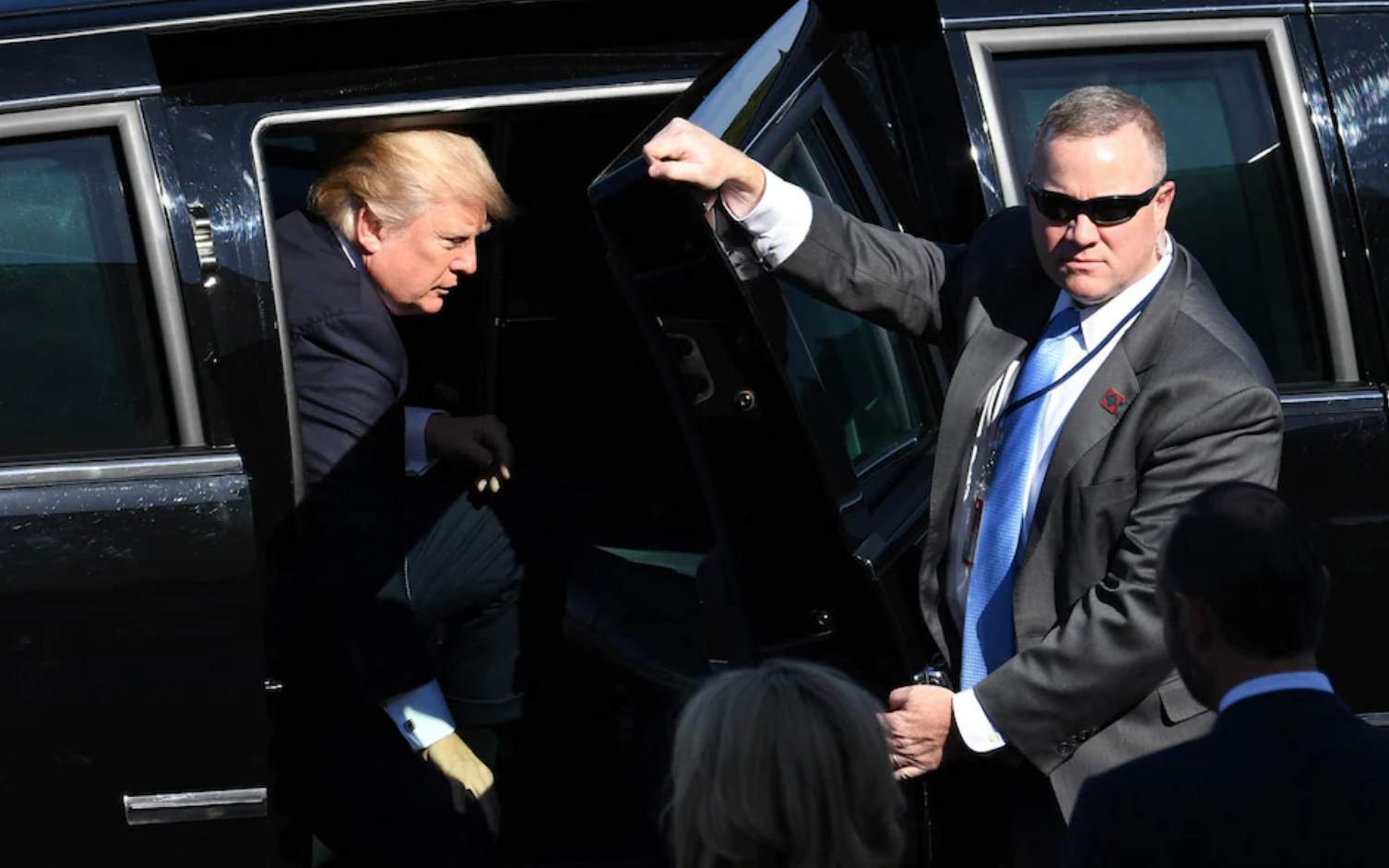 3. The Beast travels with a fridge full of blood

The Beast carries a supply of blood matching the president's blood type in case of an emergency. It also travels with its own oxygen supply which can be piped directly into the hermetically sealed cabin in the event of an attack.

The limo can hold up to seven people, so the president is never far from help. Essential staff, including the president's military doctor, generally follow behind in one of three separate SUVs known as the 'Control Car'. 
‍