James Bond's one true love has always been his Aston Martin DB5.
Remember when Q introduces Bond (Sean Connery) to his first gadget car in Goldfinger (1964)? A thrilling era of high-octane car chases and concealed gizmos became must-have features of every 007 movie. In addition to the revolving license plates, smoke screen feature, oil slick, rear-bullet-proof screen, and front wing machine guns, Q was particularly keen about one feature, a little red button hidden within the gear lever.
‍
Q: Whatever you do, don't touch it.

Bond: Why not?

Q: Because you'll release this section of the roof and engage and fire the passenger ejector seat. Whoooosh!

Bond: Ejector seat? You're joking.

Q: I never joke about my work 007.

‍
‍
The Great James Bond Car Robbery
Unfortunately, the Goldfinger DB5 disappeared from a Florida airport hangar in 1997 in a mysterious heist that is the basis of the SPYSCAPE podcast series The Great James Bond Car Robbery. The eight-part series invites listeners on a mission to locate the stolen DB5, with a reward of $100,000 should the car be successfully found.

To mark the 25th year of the Goldfinger DB5's disappearance, SPYSCAPE takes a drive down memory lane, unveiling the secrets of Bond's most iconic Aston Martin DB5s.

More than half a century after Q unveiled the souped-up spy car, the DB5 remains the most recognizable automobile in the film franchise, appearing in no less than eight Bond movies from Sean Connery's Goldfinger to Pierce Brosnan's GoldenEye, and Daniel Craig's No Time to Die. 
‍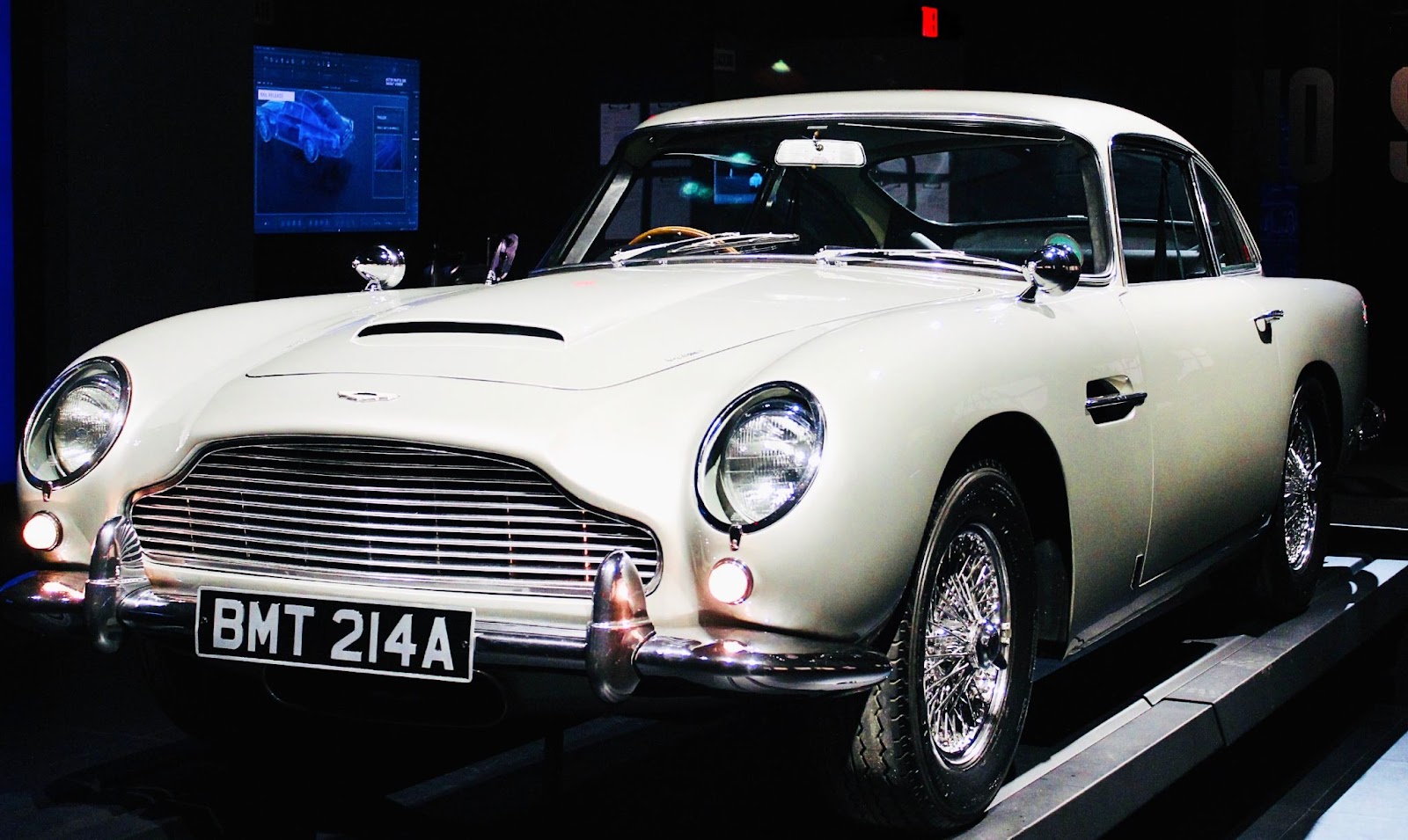 ‍