Bond author Ian Fleming instilled 007 with exquisite style and taste, mirroring Fleming's own preference for eloquent tailoring and sophisticated Swiss watches. Fleming, a WWII naval intelligence officer, wore his Rolex model 1016 Explorer while writing On Her Majesty's Secret Service in 1962.

"A gentleman's choice of timepiece says as much about him as does his Savile Row suit," Fleming once said.
When asked by an art director what Bond wore, the author replied: "007 wears two-button single-breasted suits in dark blue tropical worsted. Black leather belt. White Sea Island cotton shirt, sleeveless. Black casual shoes, square-toed. Thin black knitted silk tie, no pin, dark blue socks, cotton lisle. No handkerchief in breast pocket. Wears Rolex Oyster Perpetual watch."
In a salute to Fleming's (and Bond's) impeccable style, SPYSCAPE traces the evolution of 007's beautifully designed wristwatches from Sean Connery's Rolex Submariner to Daniel Craig's titanium Omega Seamaster Diver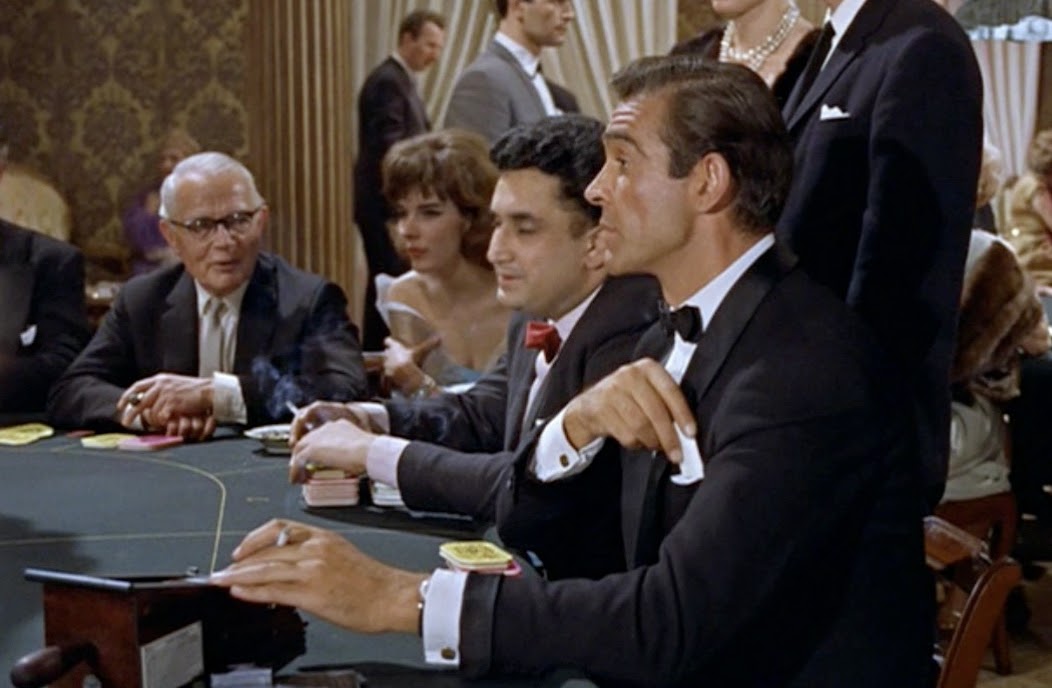 When 007 delivers his iconic 'Bond, James Bond' introduction in Dr No he is wearing a Gruen Precision 510 gold dress watch on a black fabric strap (known to fans as the Sylvia Trench watch).
‍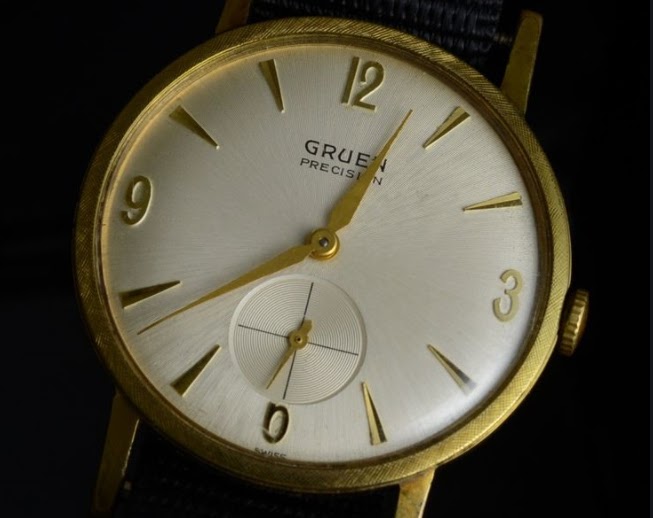 The Gruen is swapped for a Rolex Submariner after 007 lands in Jamaica, but the timepiece doesn't disappear entirely. The classic Gruen returns for cameo appearances in From Russia With Love (1963), Goldfinger (1964), You Only Live Twice (1967) and Diamonds Are Forever (1971).
‍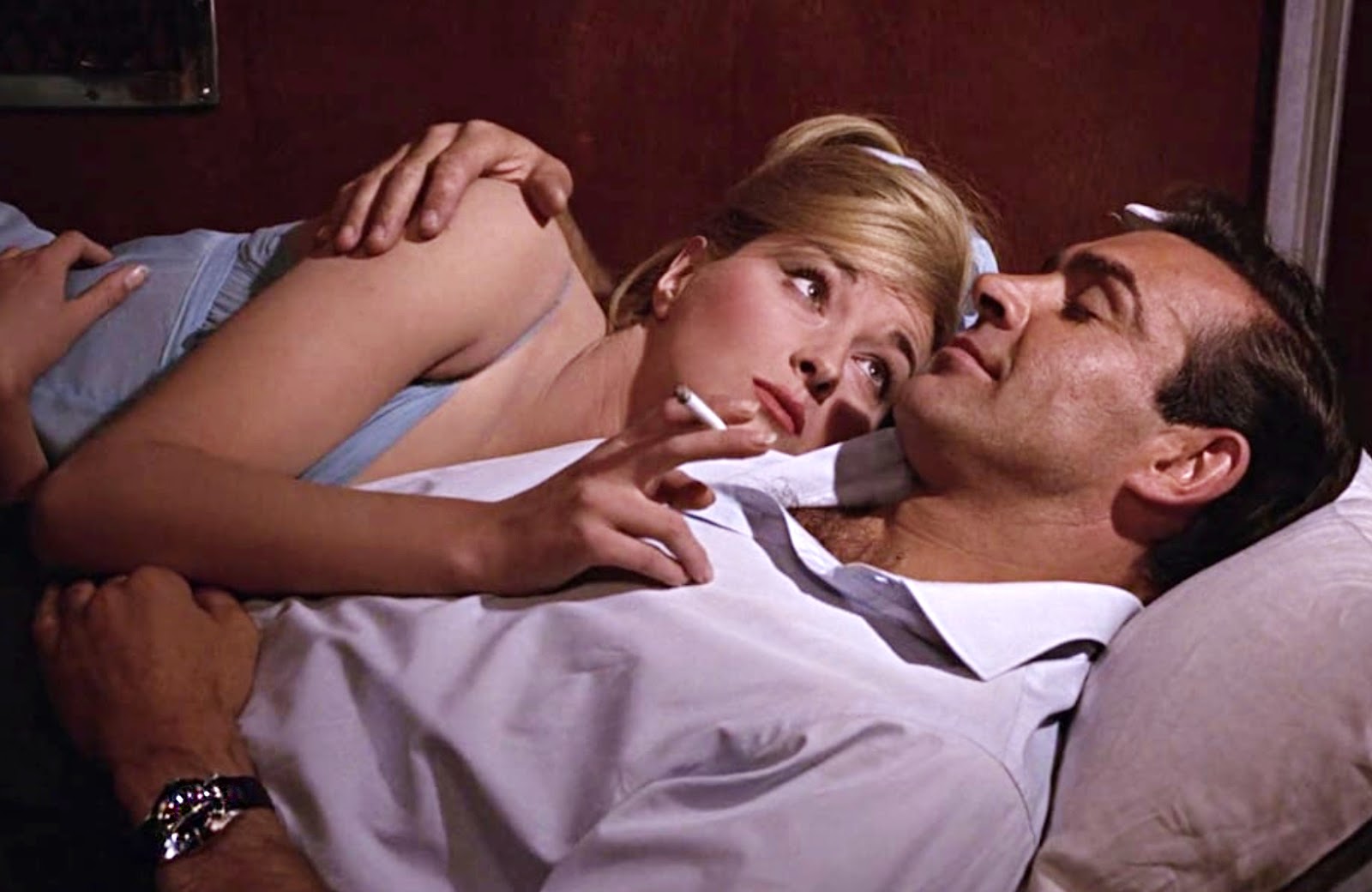 Whether 007 is toying with a Soviet Army cipher clerk or fighting on a train, Bond's Rolex Submariner 6538 is always on hand in From Russia With Love (1963). Suave and rugged, Bond's Rolex has a NATO-style strap and is very distinctive because of the crown on its right side. 
‍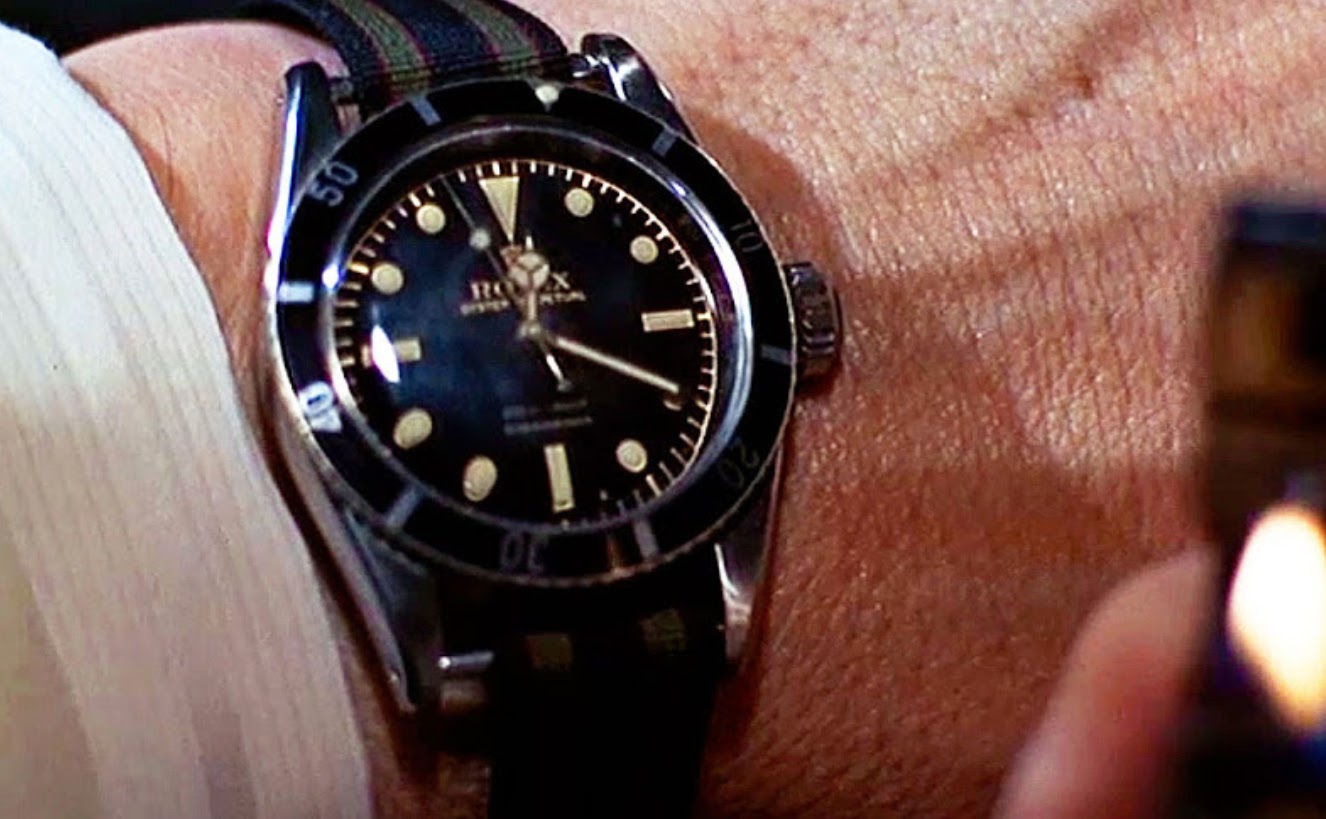 Connery stays loyal to his Rolex Submariner 6538 in Goldfinger (1964). When Bond raises his wrist to light a cigarette, he is surreptitiously checking the timing of a bomb 007 has planted. It is a historic moment - Bond's Rolex finally has its close-up. 
‍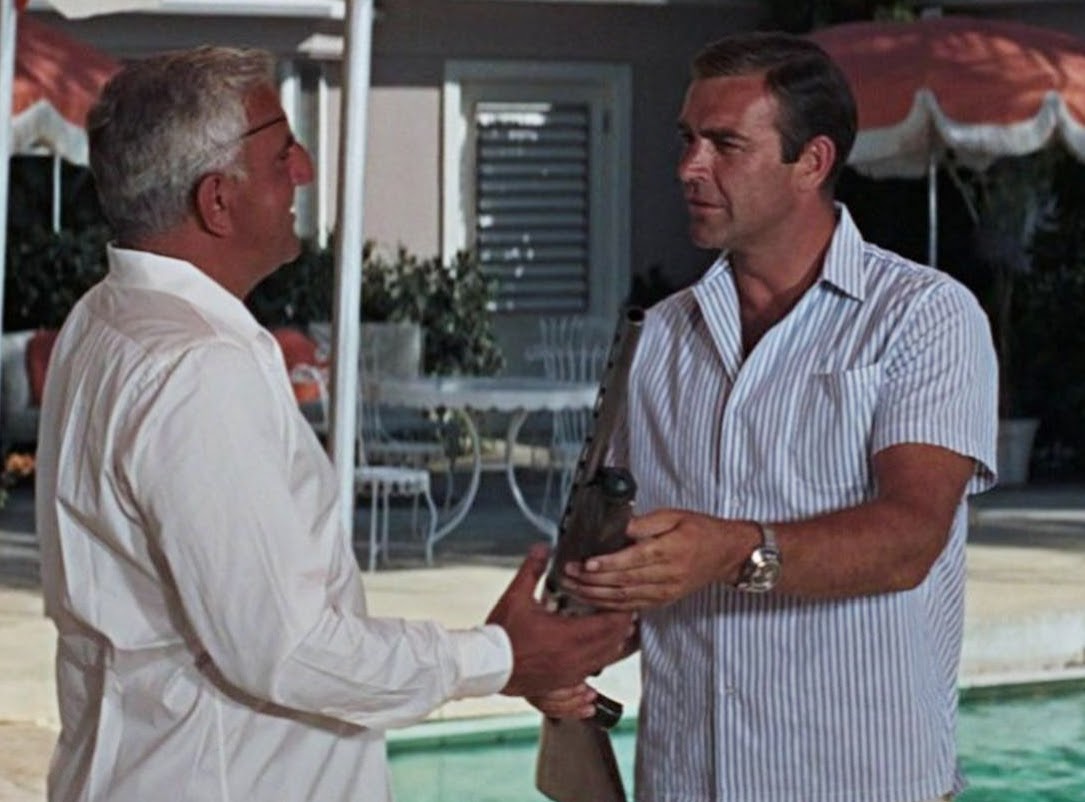 007 is sporting two watches in Thunderball (1965). His Rolex Submariner is teamed with a Breitling Top Time Chronograph, which Q has configured as a Geiger counter to detect the emission of nuclear radiation. 
‍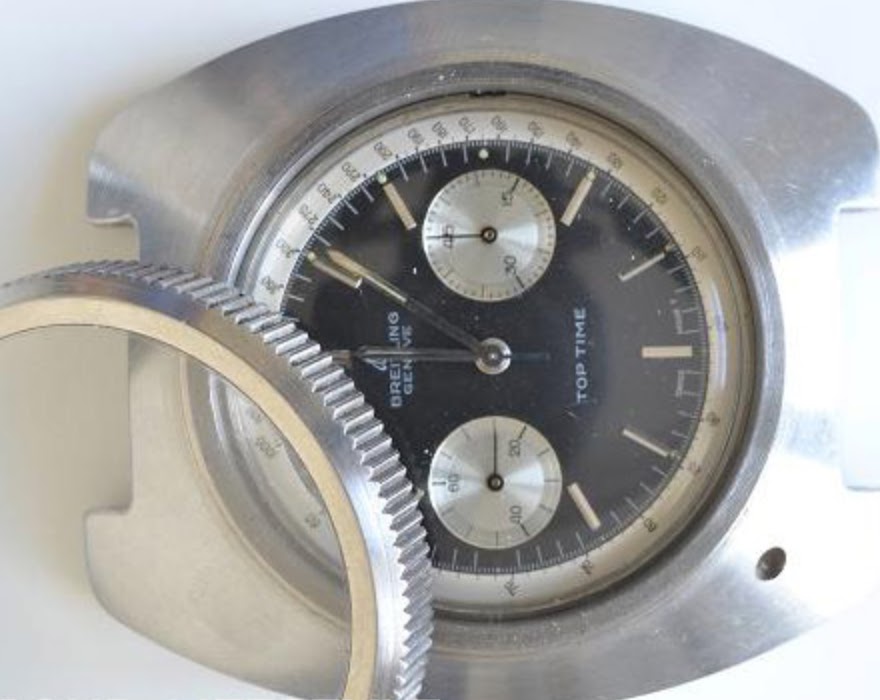 Incredibly, the original Thunderball Breitling - the first watch Q modified and the only one produced for the movie - was lost after filming. It was discovered in 2013 at a rummage sale in the UK, bought for £25 and auctioned off for £104,000 ($142,000).
‍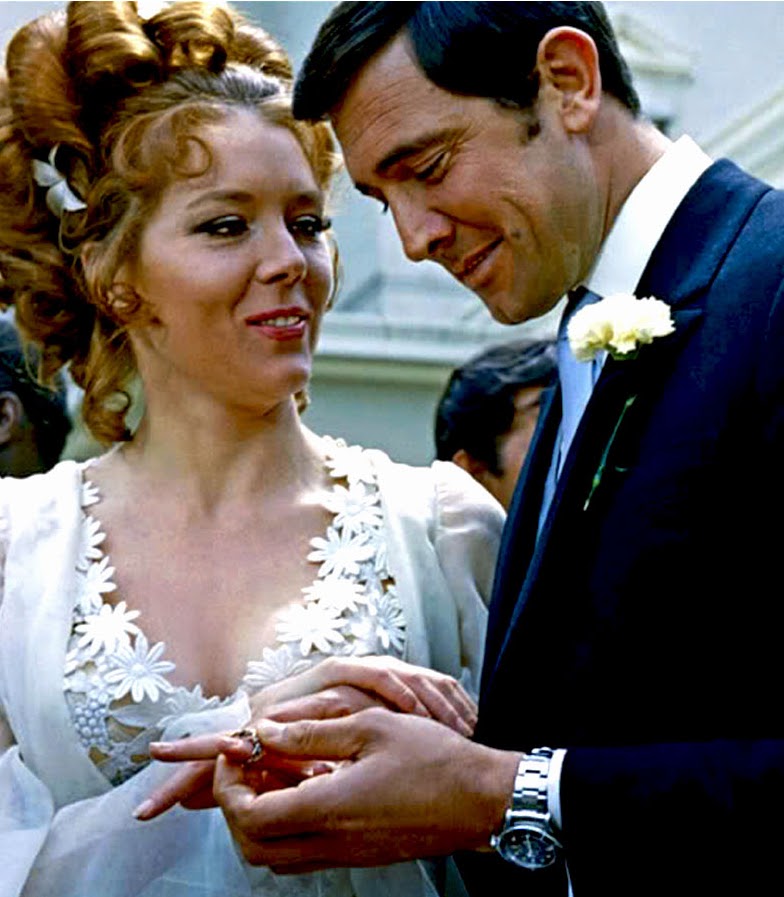 George Lazenby was so keen to land the role of 007 in On Her Majesty's Secret Service (1969) he visited Sean Connery's barber and tailor then bought himself a Rolex Submariner before his audition.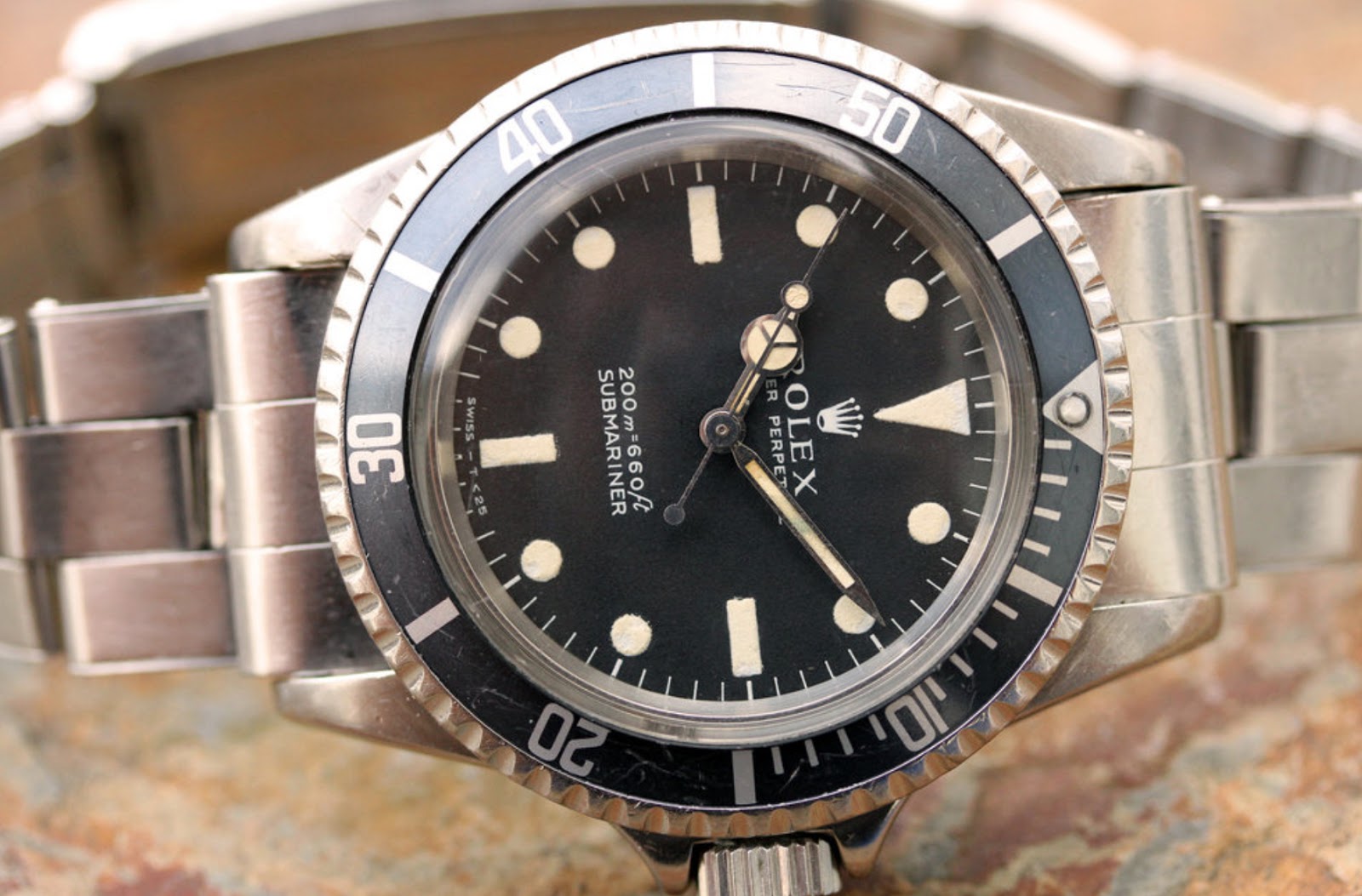 Luckily the effort paid off. Lazenby flashes three Rolex watches in OHMSS - a Submariner 5513 (above) on an Oystersteel bracelet; a Rolex Submariner 6358 worn during a break-in; and a Rolex Submariner 6238 toward the end of the film.
‍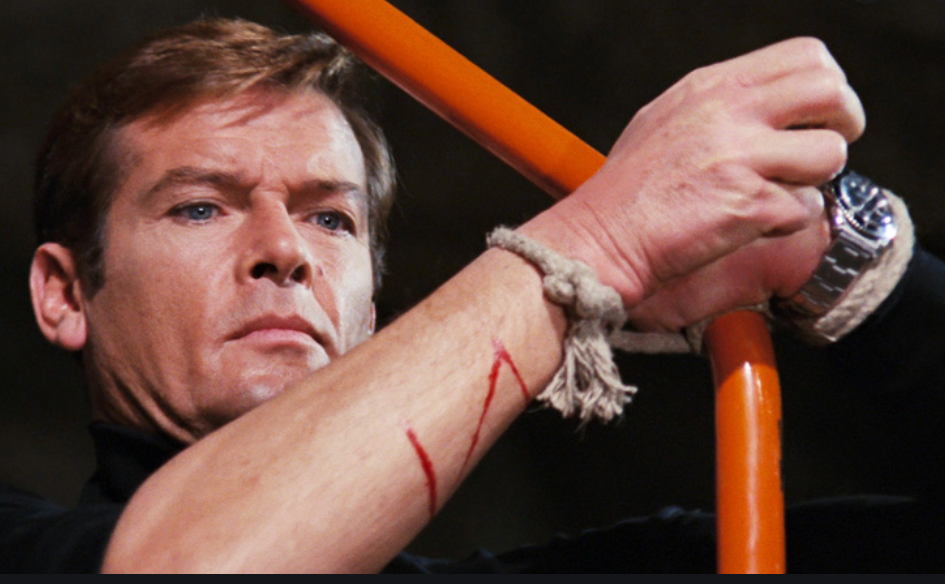 ‍

Roger Moore breathed new life into the franchise in Live and Let Die (1973) and introduced two new timepieces. 007 sports a Rolex Submariner 5513 with a twist. Q has kitted it out to work as a circular saw for cutting through rope and it has a magnet for deflecting bullets. 007's Rolex doesn't actually tell the time, but the film prop was still snapped up at a 2015 auction for $245,000. (The Rolex Submariner 5513 reappears in The Man With the Golden Gun, but without the benefit of Q's magic.) 
‍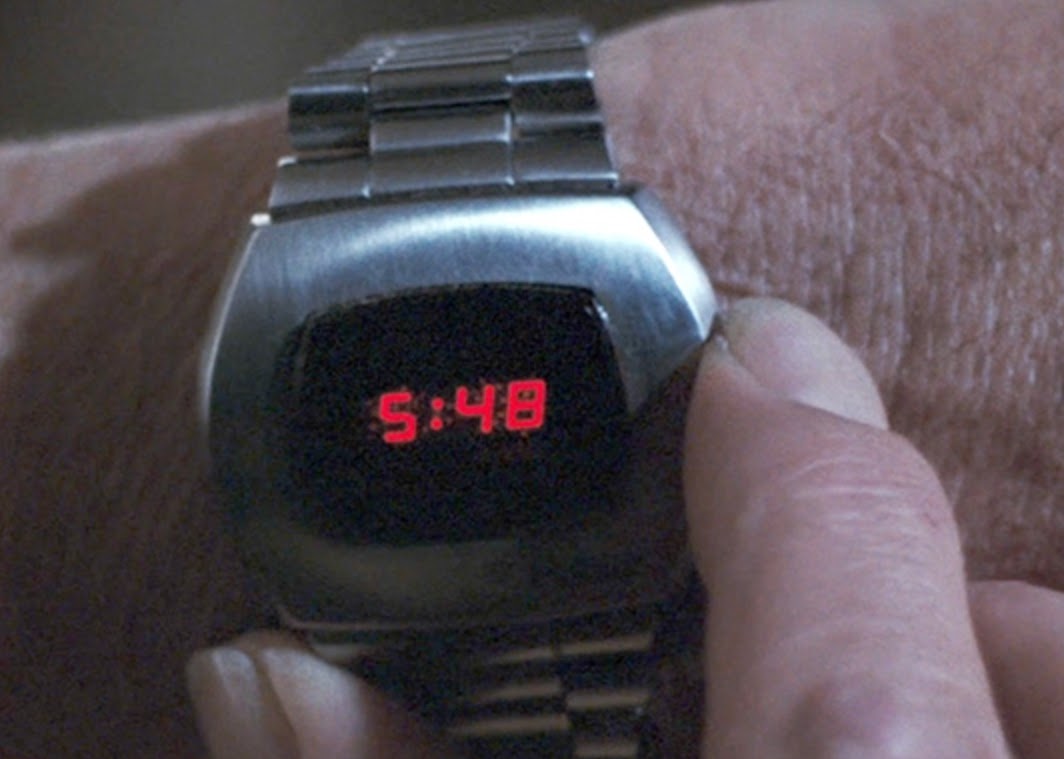 Live and Let Die also features a trendy 'modern' watch. Hamilton's Pulsar LED simply tells the time but it does so digitally, which was revolutionary back in 1973.
‍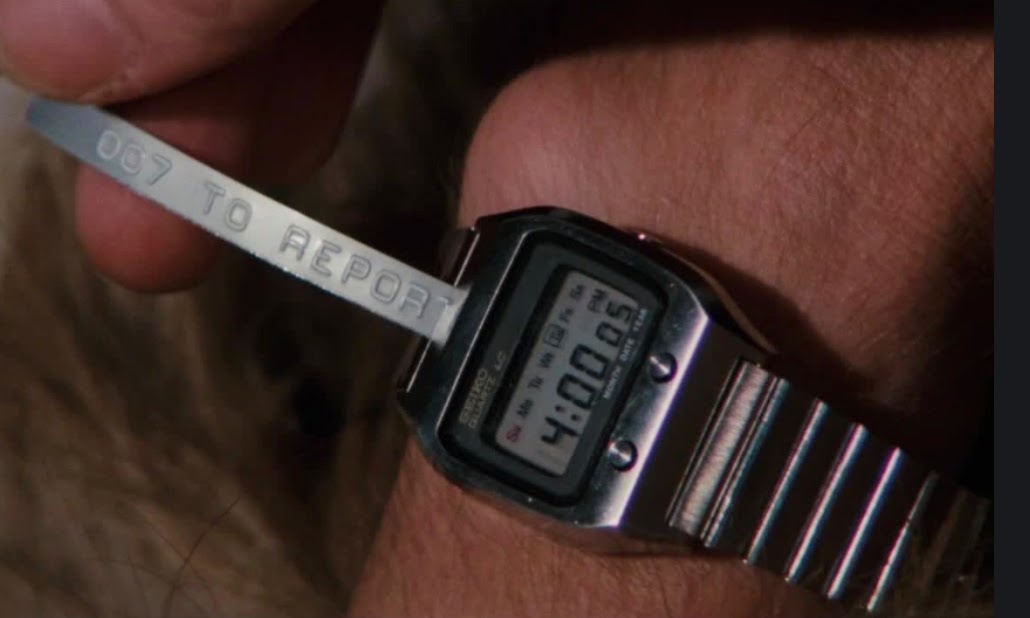 Digital watches were still all the rage when Moore filmed The Spy Who Loved Me (1977) and Bond's Seiko 0674 LC was ahead of its time - it can actually receive and print messages. Bond has a spare timepiece just in case, however, a Rolex GMT Master.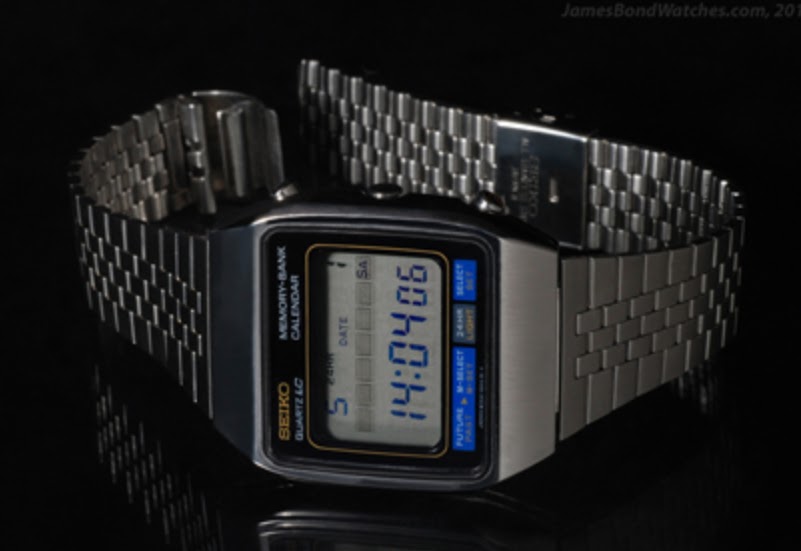 Bond's fondness for Seiko continues in Moonraker (1979) when he blasts into space with a Seiko M354 Memory Bank Calendar, the first smartwatch. Bond's model is equipped with a concealed, explosive secret.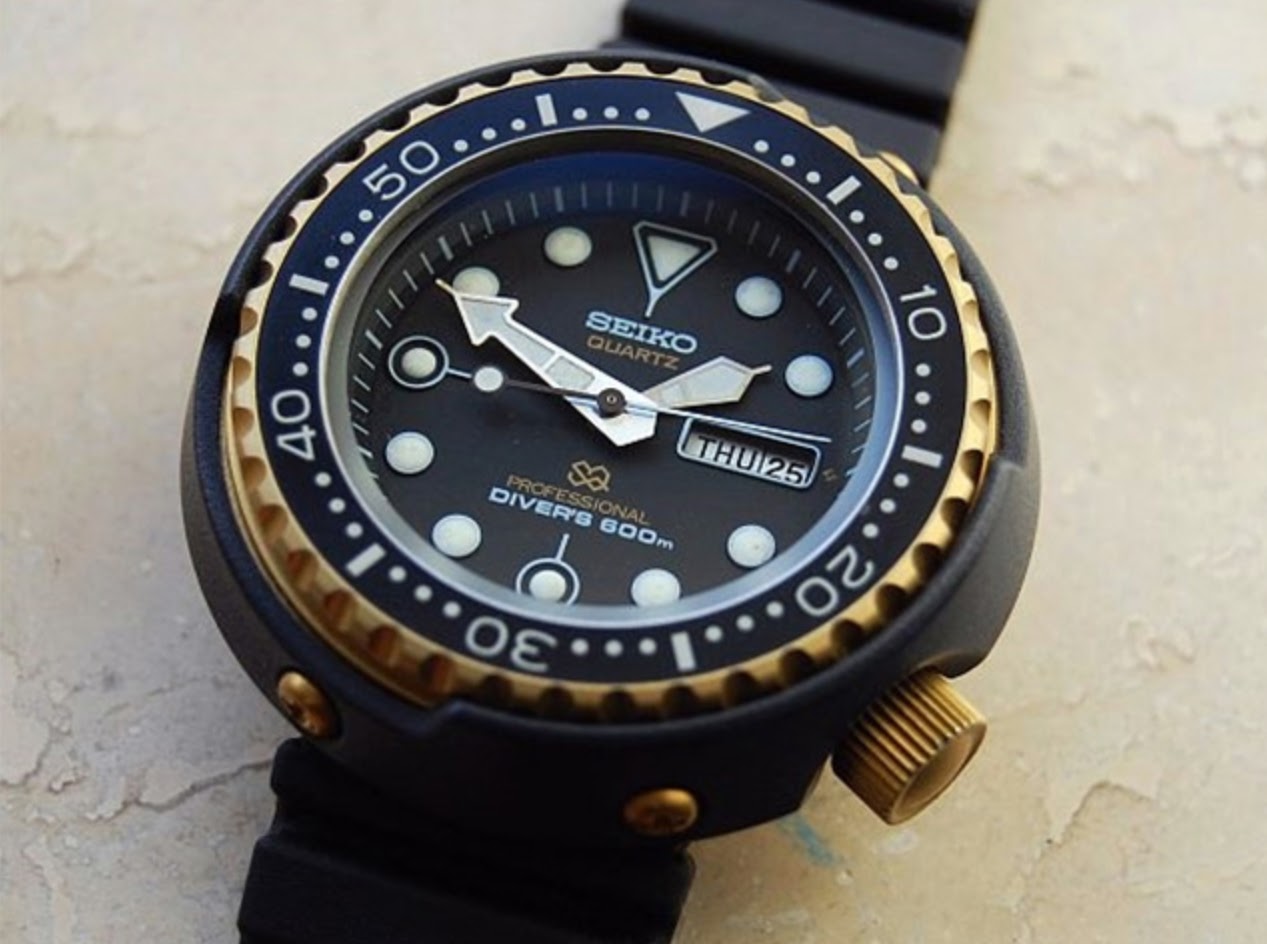 ‍
Moore also sports two Seikos during his fifth Bond adventure in For Your Eyes Only (1981). The Seiko 7549-7009 'Golden Tuna' (above) is a professional quartz diver that can go up to 600m deep, and Bond also flashes a Seiko H357 Duo Display.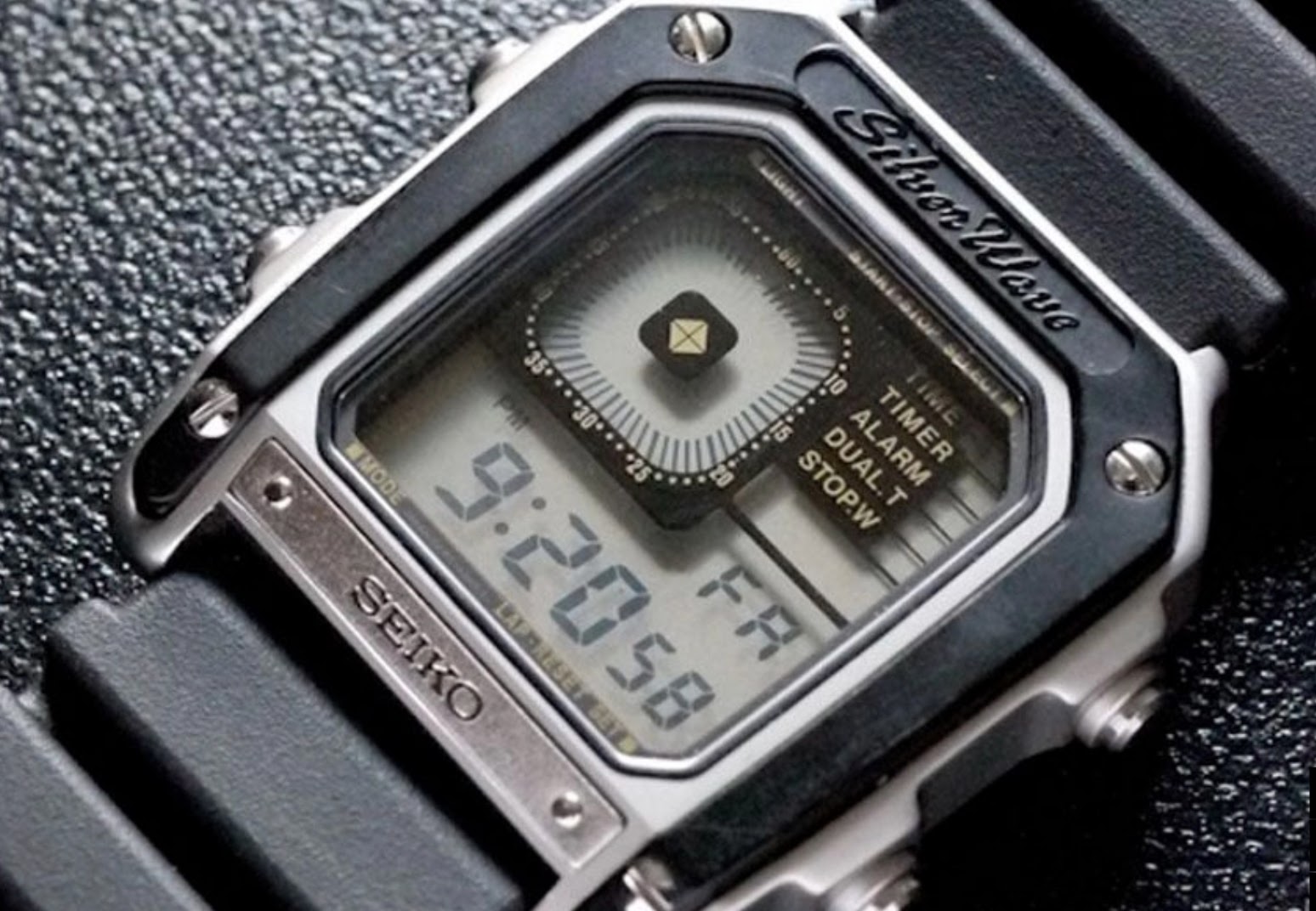 Seiko breaks ground in Octopussy (1983). Q Branch installs a device in a Fabergé egg that allows it to be tracked using a red dot on the screen of Bond' Seiko G757 Sports 100. Meanwhile, Q develops a crystal liquid TV to run on the next generation of Seikos.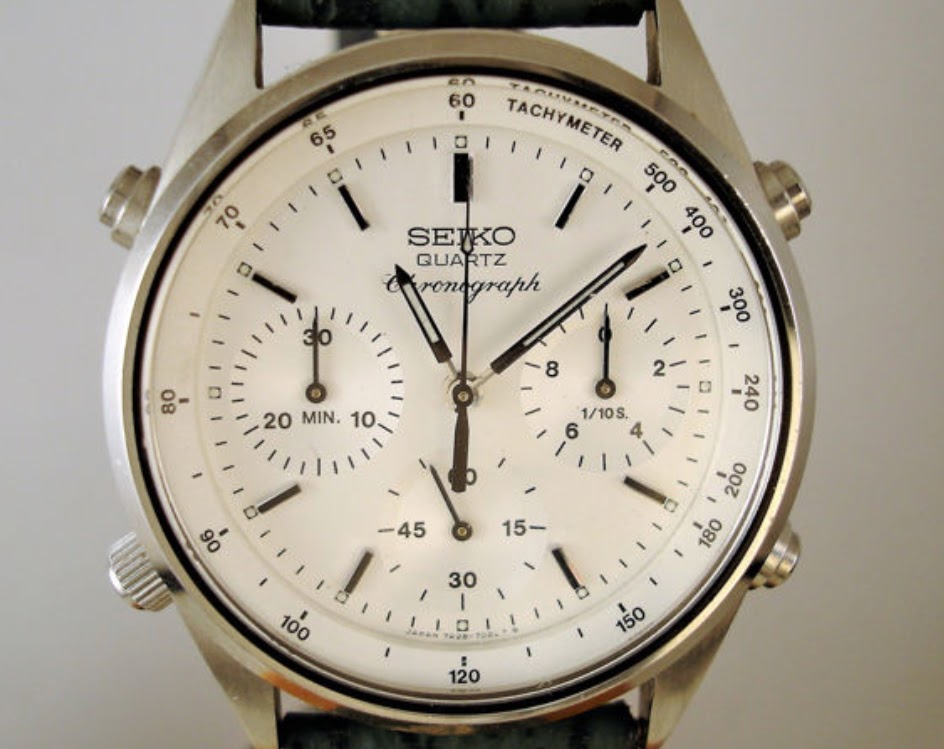 The Seiko Chronograph White Dial 7A28-7020 (above) is one of three Seikos in A View to a Kill (1985), Moore's last outing as 007. The other two - the Seiko H558 dive watch and two-toned Seiko 6923-8080 - share screen time with one of 007's other favorite brands. Bond also wears the Rolex Datejust during the Golden Gate Bridge fight.
‍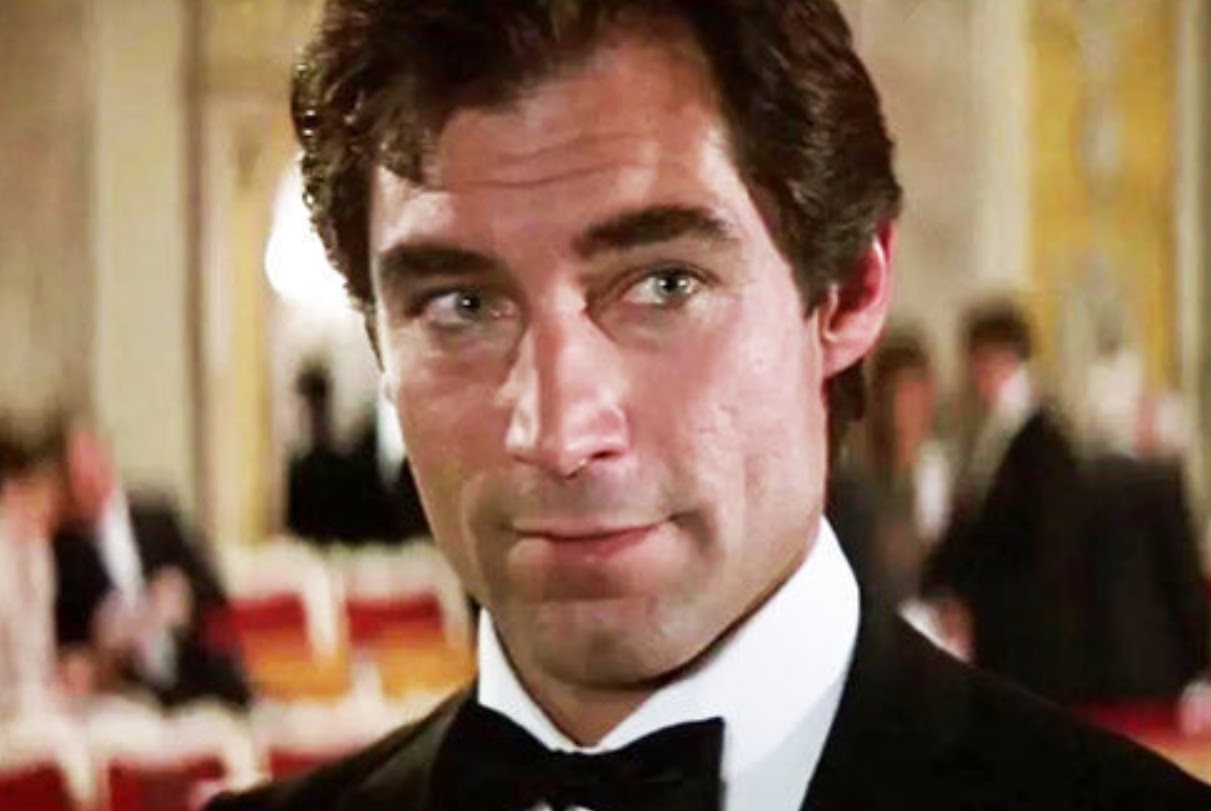 Timothy Dalton changes the 007 dynamics again in The Living Daylights (1987), but Bond isn't the only new addition to the franchise. Seiko is out. TAG is in.
‍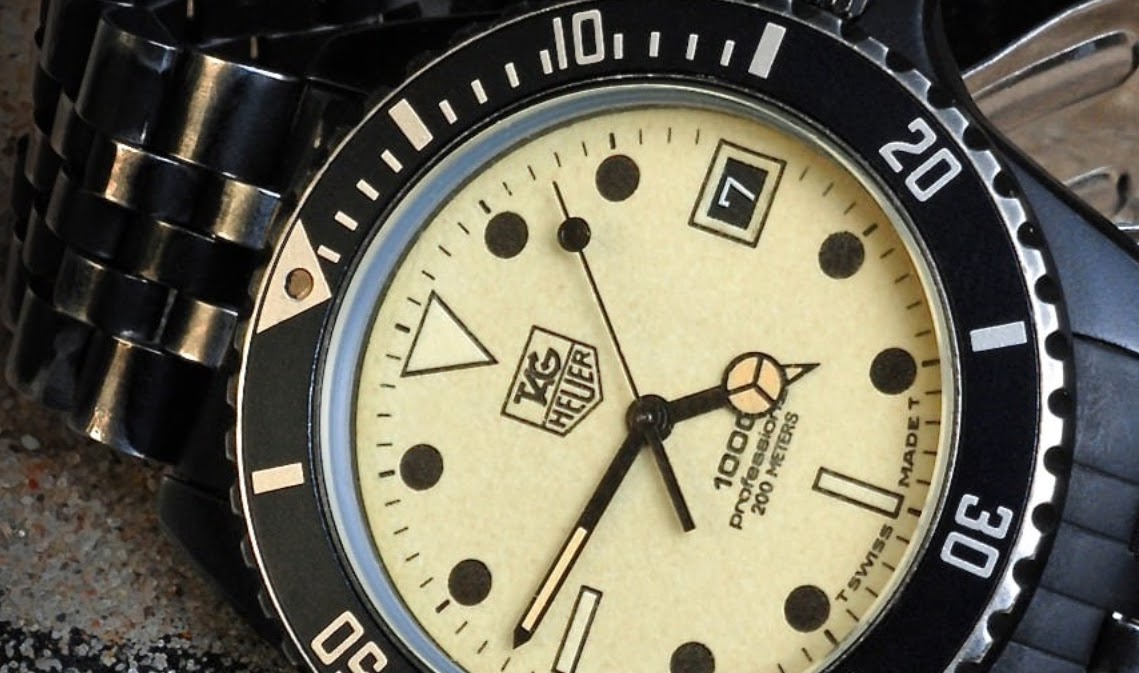 ‍
Dalton brings a harder edge to the role of 007 and he prefers a sporty classic wristwatch. A TAG Heuer Professional Night-Dive quartz adds to Bond's rugged, rough-and-tumble look.
‍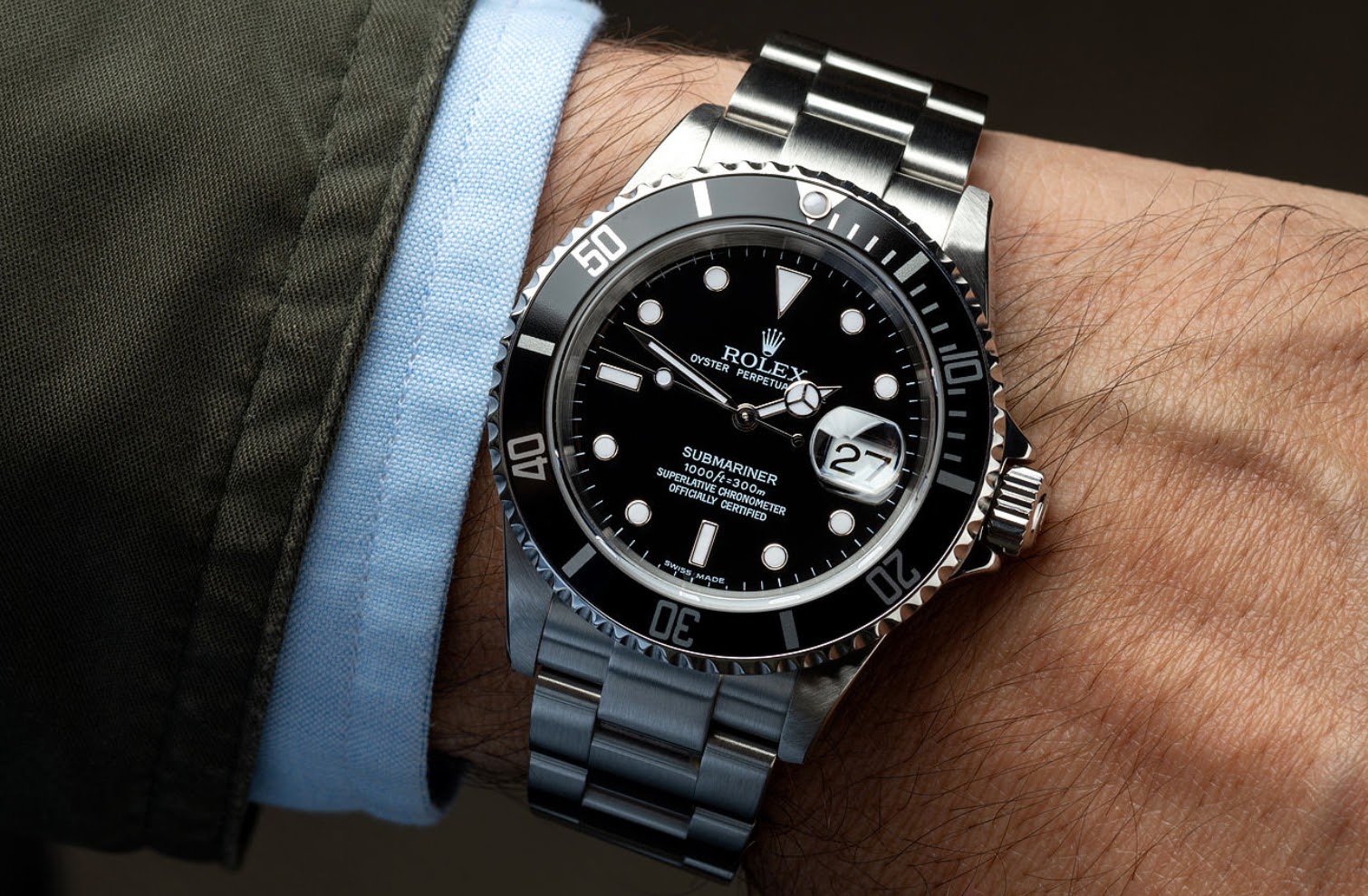 Bond's beloved Rolex Submariner is back with Dalton for one, final hurrah in Licence to Kill (1989) although the focus is more on the action than the timepiece. Some watch aficionados have clocked Dalton's wristwatch as the Rolex Submariner 16800/168000 although others describe it as a 16610.
‍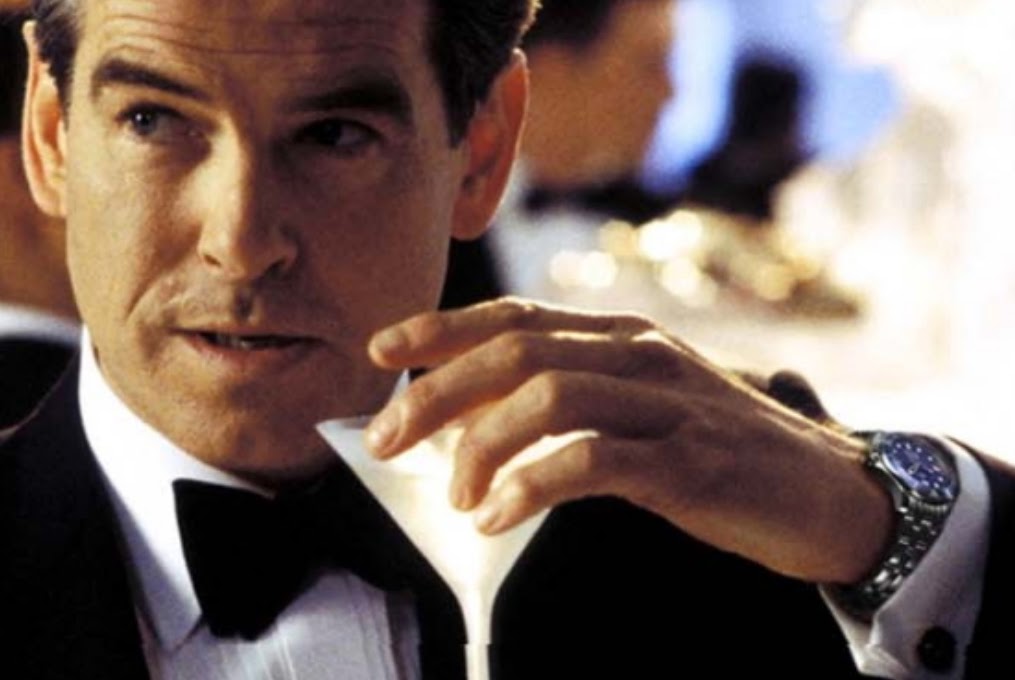 Pierce Brosnan's suave and stylish 007 resets the Bond franchise once again in GoldenEye (1995). The movie introduced the Omega Seamaster Professional 300M quartz dive watch. Q Branch added a laser in the bezel and a built-in detonator for added panache. It is the start of a beautiful relationship - for at least the next 25 years, Omega is Bond's wristwatch of choice.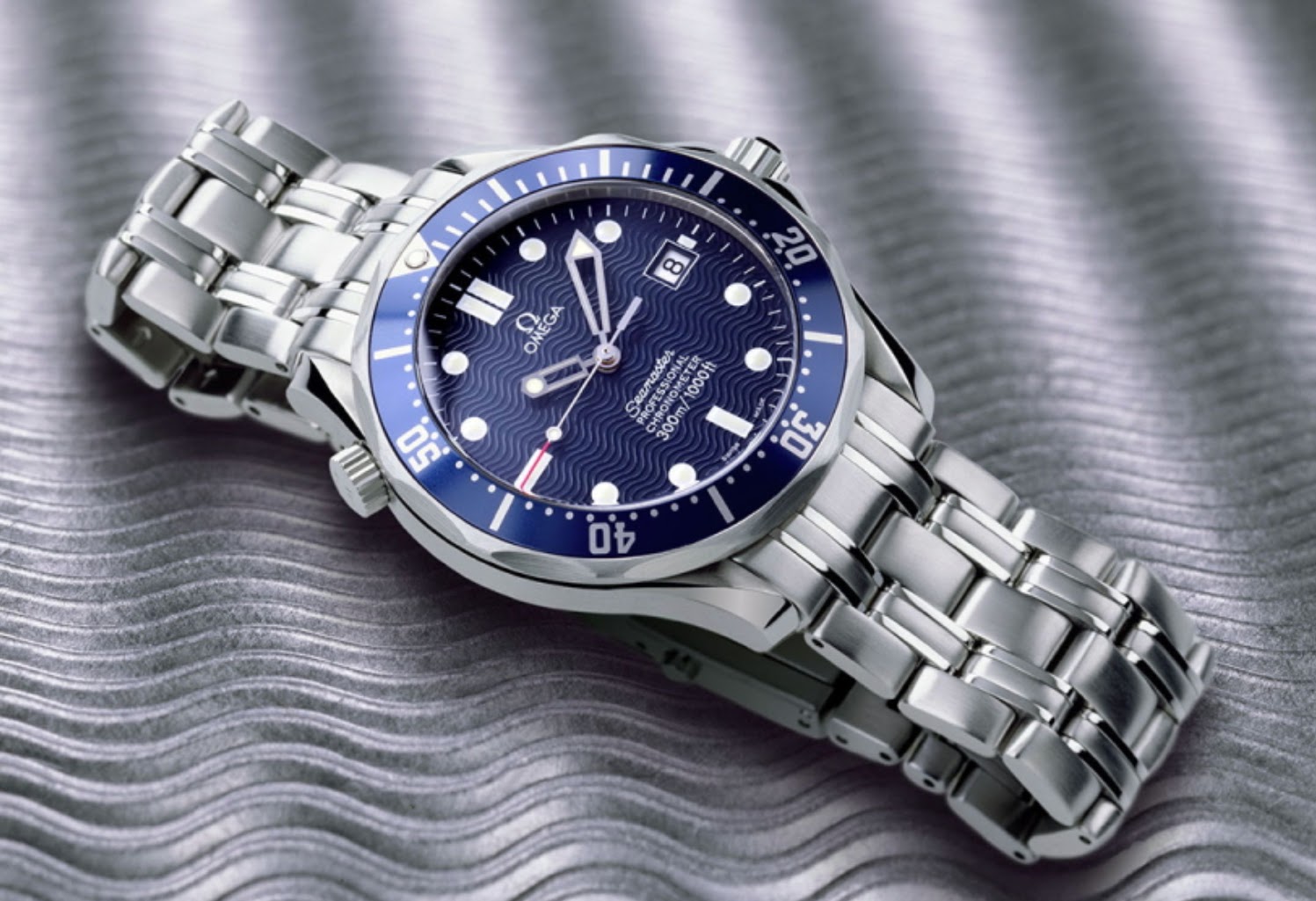 Brosnan returns in Tomorrow Never Dies (1997) with an automatic chronometer version of the Omega Seamaster Professional 300M (above), which allows Bond to remotely detonate a hand grenade. Why mess with perfection? Bond sports the same Omega model in The World is Not Enough (1999) and Brosnan's final 007 film Die Another Day (2002).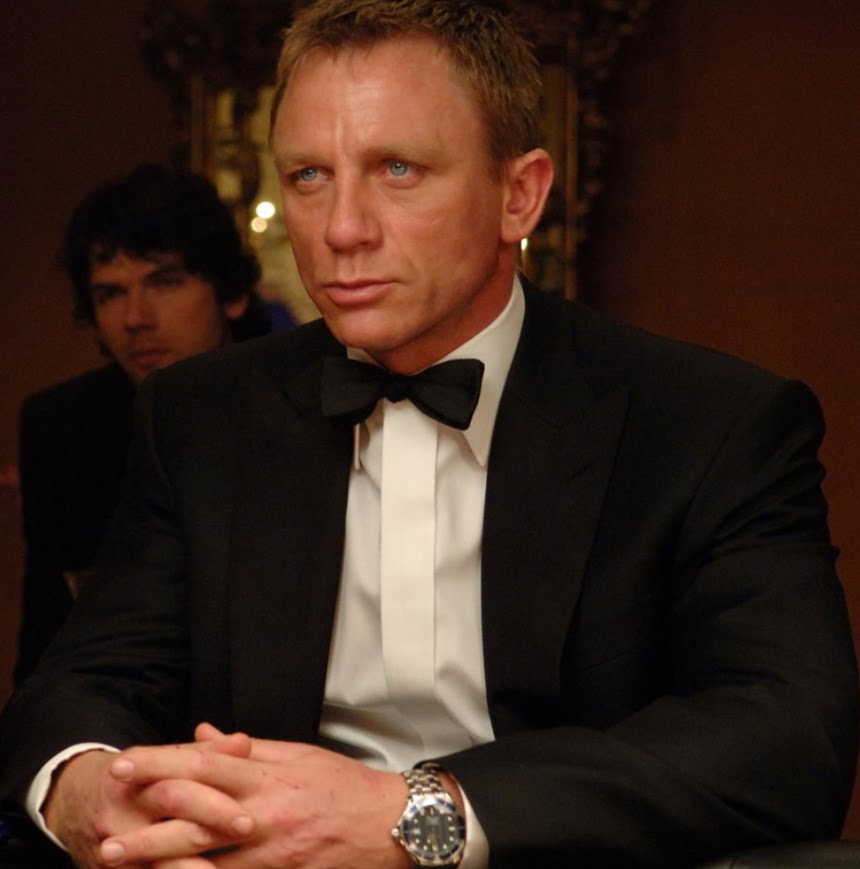 The Omega Seamaster Professional 300M makes its debut in Casino Royale (2006), with Vesper Lynd (Eva Green) trying to guess Bond's watch brand. "Omega," 007 (Daniel Craig) replies in a not-so-subtle product placement nod. "Beautiful," she murmurs. 
‍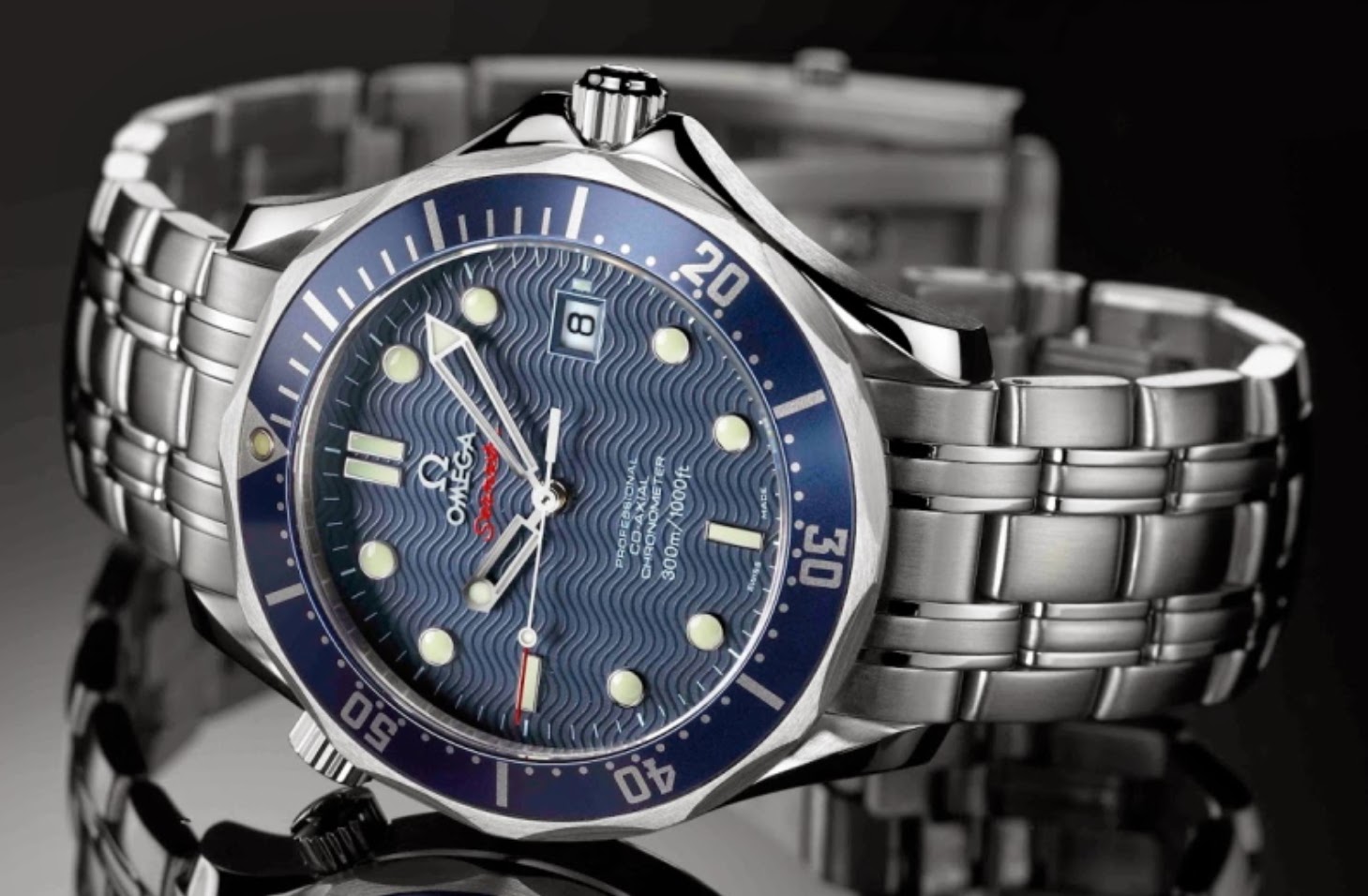 Bond alternates between his Omega Seamaster Professional 300M (above) and his automatic Seamaster with co-axial escapement throughout Casino Royale.
‍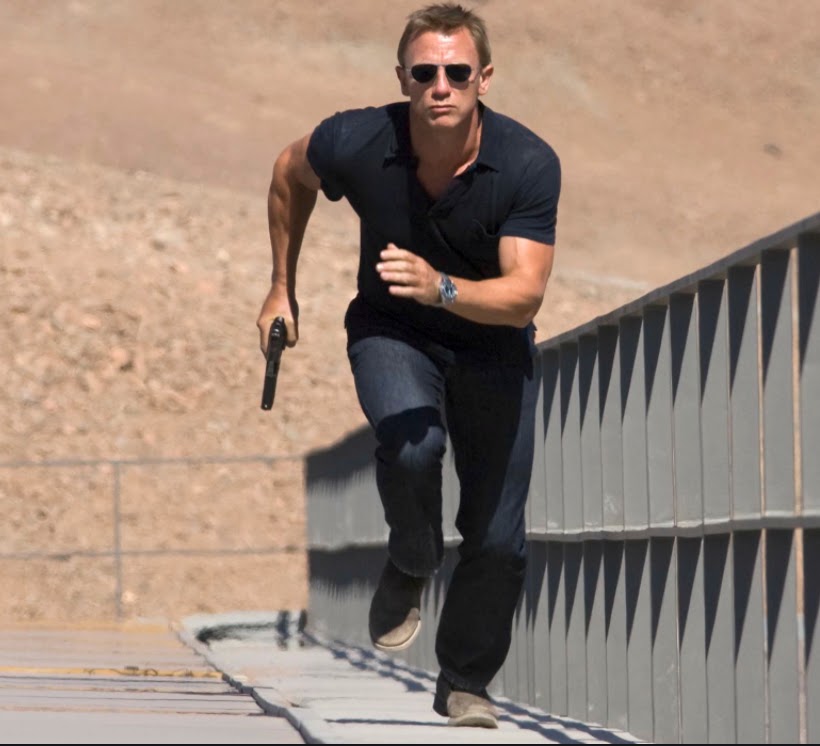 Quantum of Solace (2008) pairs 007 with an Omega Seamaster Planet Ocean, although the timepiece doesn't get quite as much attention. (Q's gadgetry is more subtle in the Craig reboot.)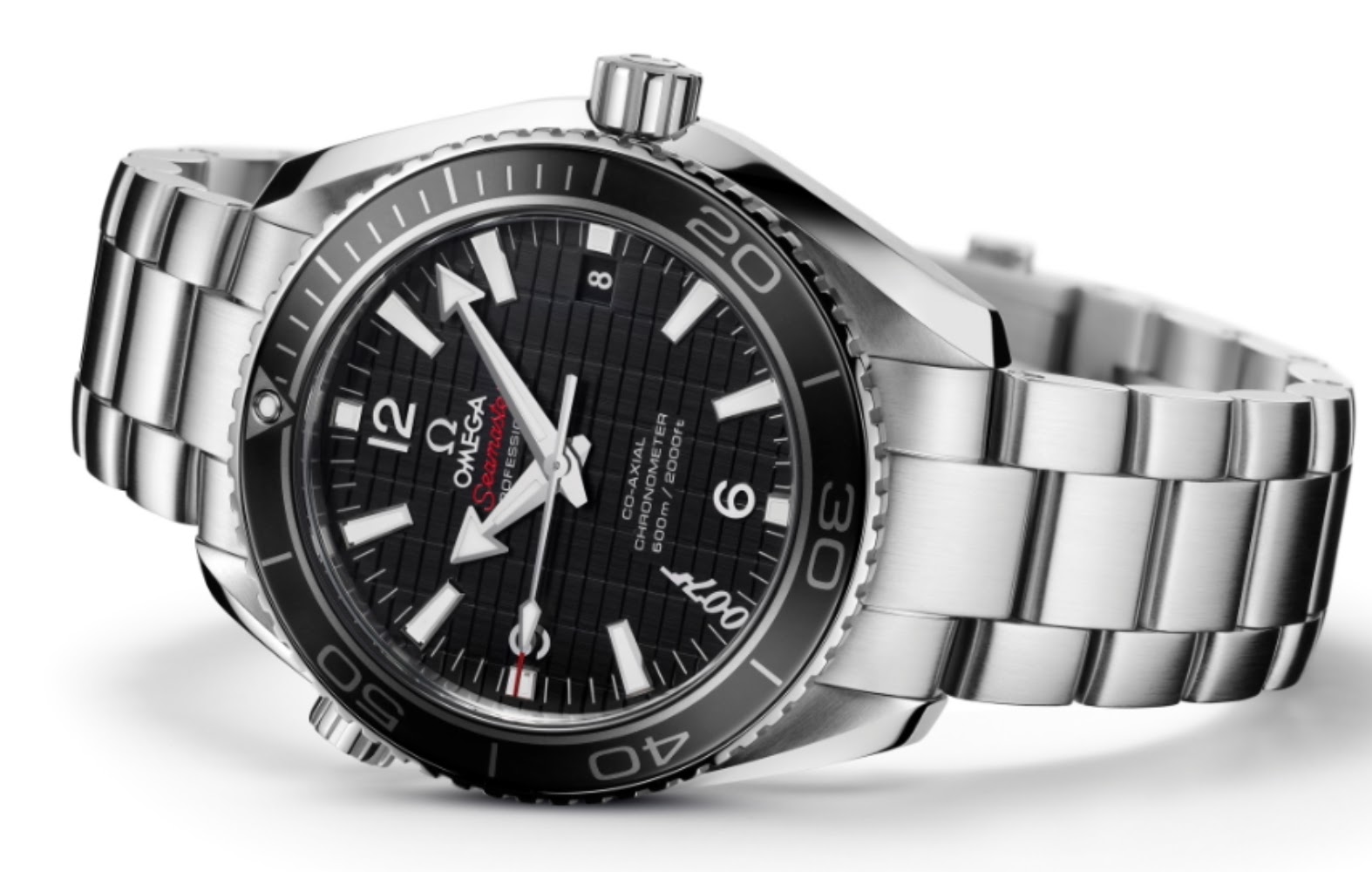 ‍
Skyfall (2012) tests Bond's loyalty to 'M' but his allegiance to Omega is unwavering. 007 wears two of his favorites throughout the film: a Planet Ocean 600M (above) with a titanium casing and a slightly dressier Aqua Terra.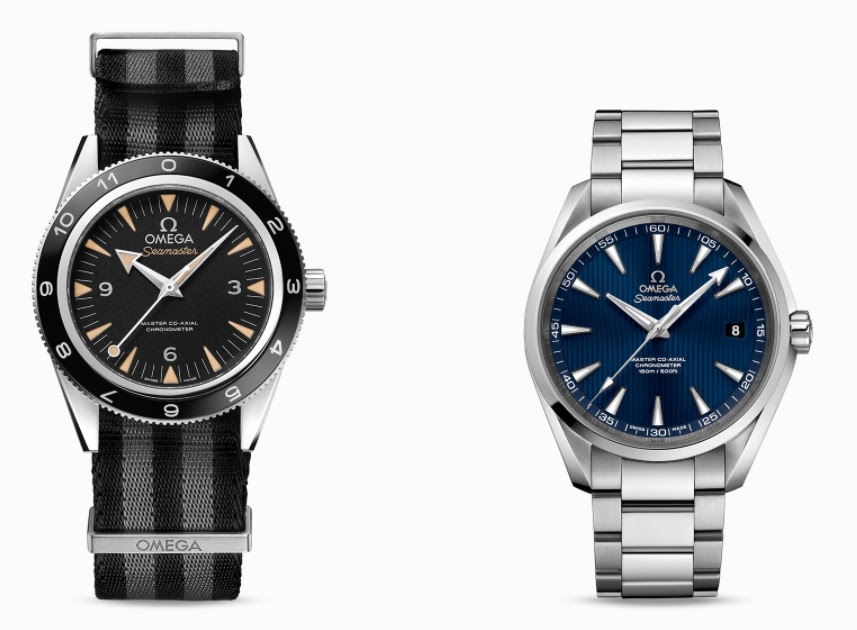 Bond's style evolves again in Spectre (2015) where 007 is pitted against a global crime organization and Ernst Stavro Blofeld. Luckily Q steps in with an Omega Seamaster 300 (left, designed especially for the film) which hides an explosive secret. Bond also relies on his Omega Aqua Terra 150M, a striking watch with a blue background that reflects Bond's naval roots.
‍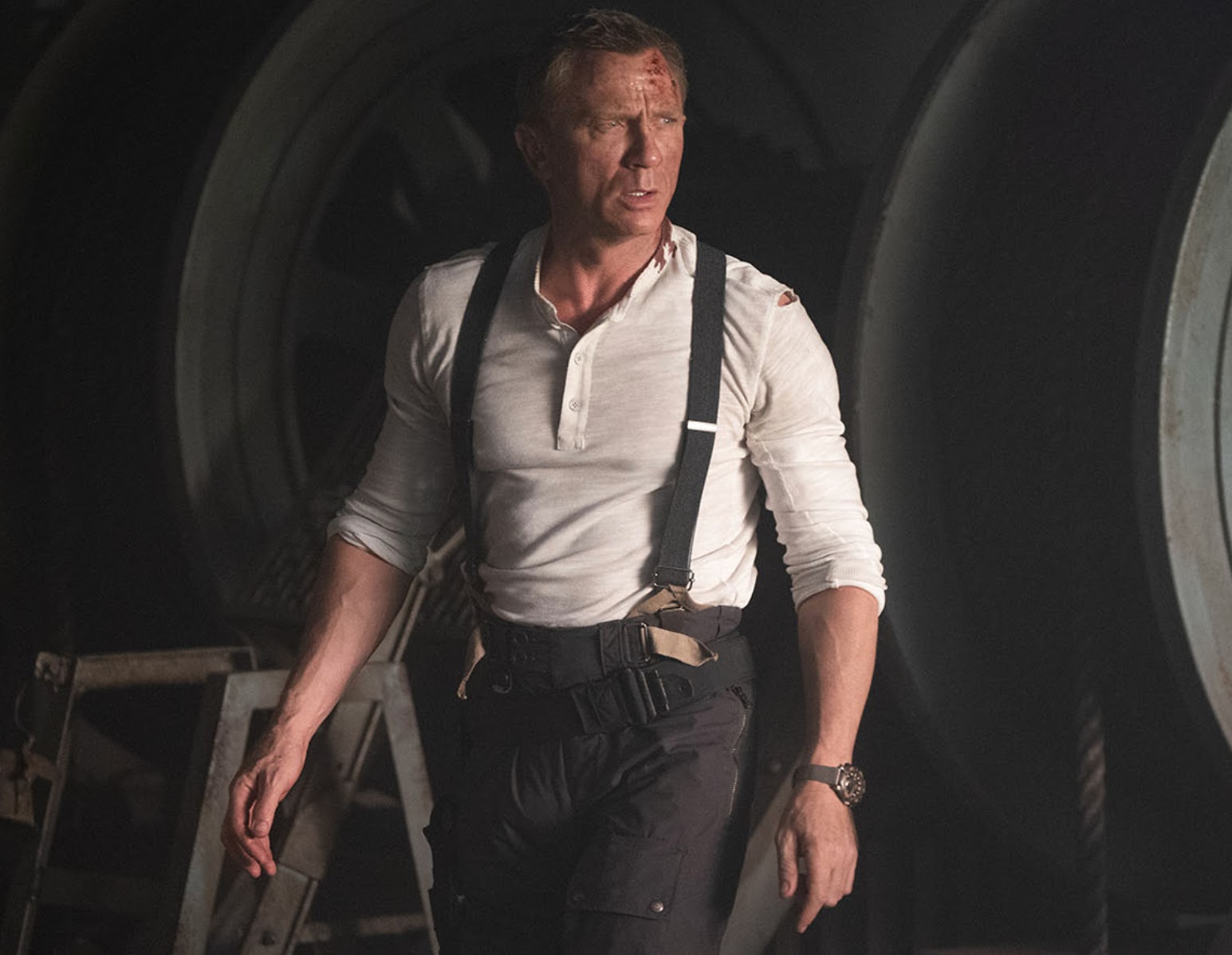 In Craig's fifth and final 007 film, No Time to Die, Bond is approached by an old friend, Felix Leiter, a CIA agent who needs his help in finding a missing scientist. Bond straps on a lightweight Seamaster Diver 300M 007 Edition for the adventure.
‍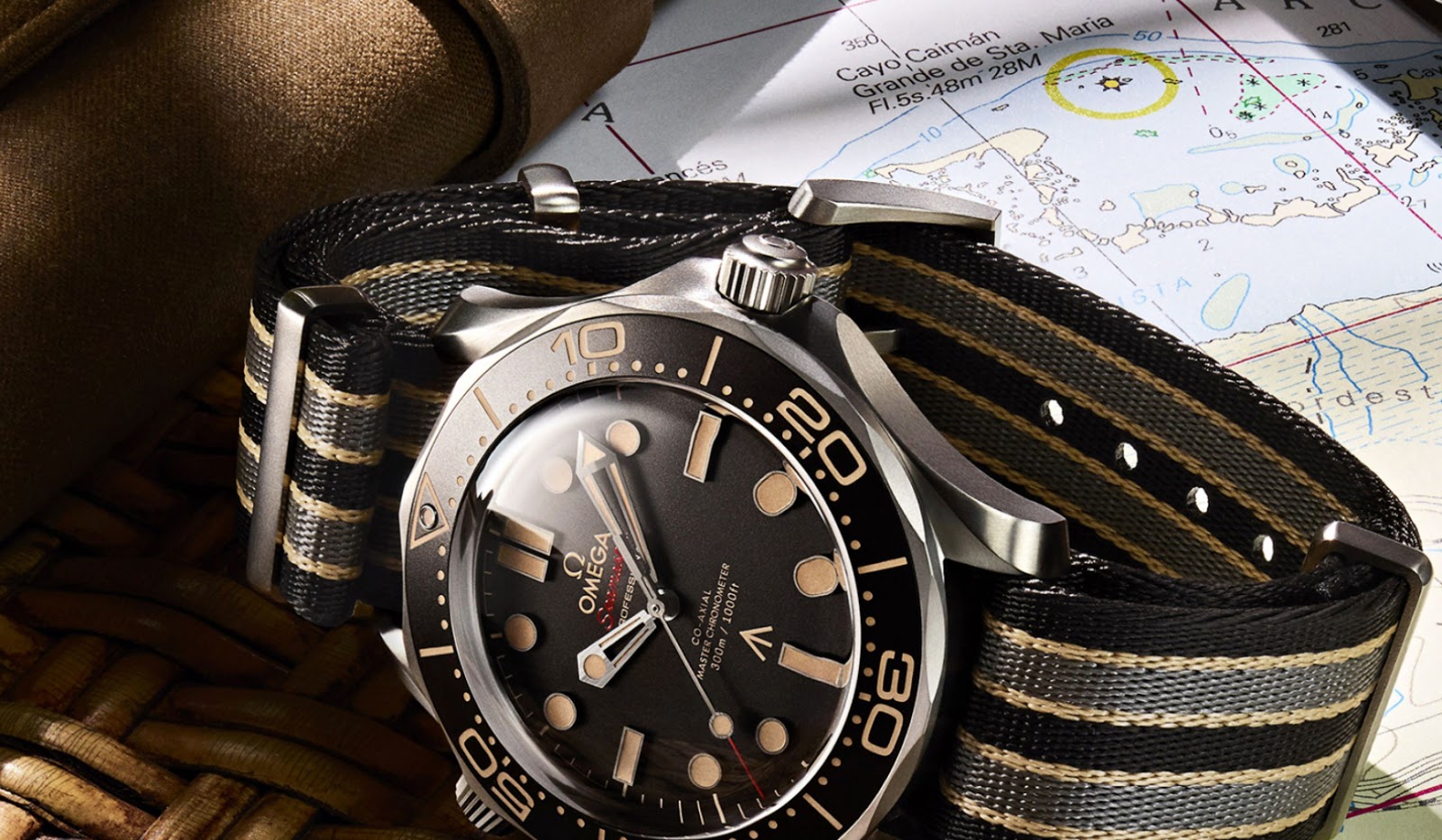 Craig collaborated with Omega on the design. The Seamaster Diver is crafted from Grade 2 titanium. The back features a brown tropical aluminum bezel ring and dial and, engraved on its caseback, there are a series of numbers including 62 - a nod to the year Connery (Craig's favorite Bond) filmed Dr No.