No Time To Die will be the 25th Bond film and Daniel Craig's final spin as 007, an ideal moment then to hit pause and consider one of life's bigger questions: who really is the very best Bond? 
Join in as SPYSCAPE unravels the secrets behind the success of the six* actors who made Ian Fleming's 00-classified assassin leap from the page to the screen.
‍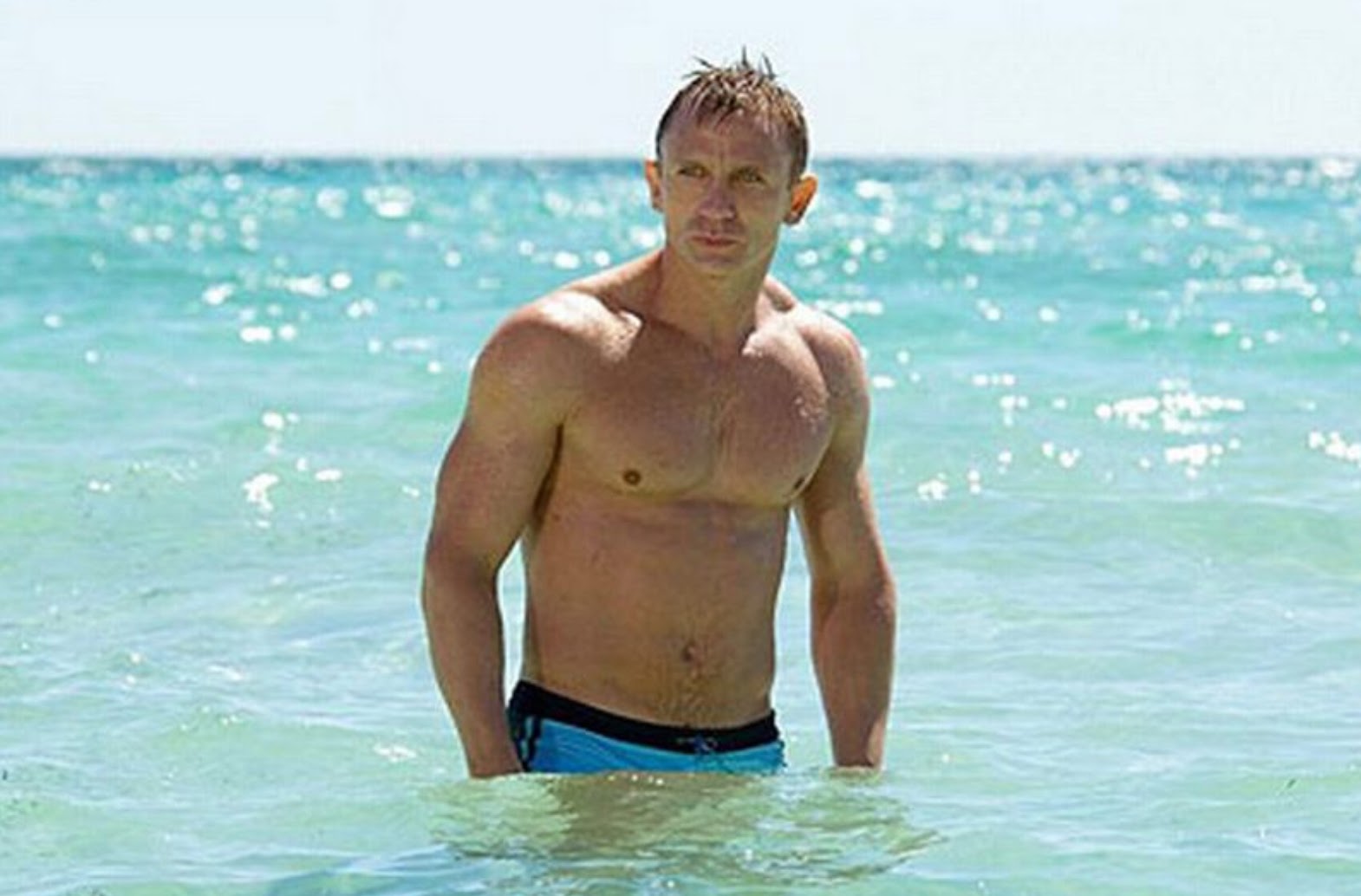 ‍‍
Daniel Craig
Daniel Craig (born Chester, England, 1968)
Number of times playing Bond: Five 
Films: Casino Royale (2006); Quantum of Solace (2008); Skyfall (2012); Spectre (2015); and No Time to Die (2021)
Memorable lines: The main reason Craig accepted the role in Casino Royale came down to a line in the script,

Bond: A vodka martini, please.
Bartender: Shaken or stirred?
Bond: Do I look like I give a f***?
‍
"And that's it. That's the reason I did it," Craig told Empire. "Because what I could not do, and what I refused to do, was repeat what had gone before."
(The obscenity was actually changed during filming.)
Signature touches:
Craig recognized Bond needed a reboot and ditched the chauvinism. He also paid attention to the detail, spending weeks getting his suit tailoring just right and threw himself into the stunts. Craig's 007 was tougher and more rugged than previous Bonds, but he was also more vulnerable at times.
Let's not discount Craig's skimpy blue swimming trunks in Casino Royale either. Craig claimed it was just an accident. He didn't really mean to emerge from the sea like Ursula Andress in Dr No, or Halle Berry in Die Another Day. Craig said he swam into a sandbank in the Bahamas, stood up and it was just one of those things, although he did think of Andress at the time: "As I did it, I went, 'Oh f***'. But I didn't realize the repercussions of it… I had no idea I would be haunted by it for the rest of my life."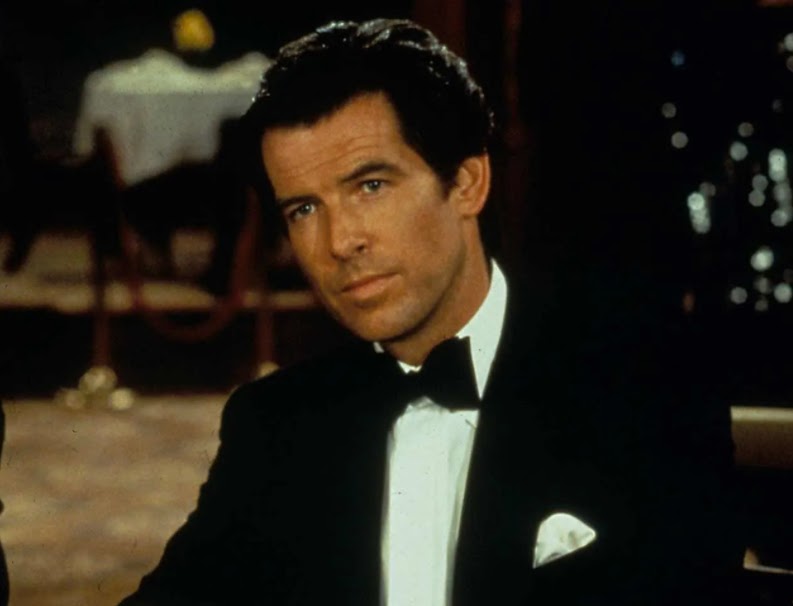 Pierce Brosnan
Pierce Brosnan (born 1953, Drogheda, Ireland) 
Number of times playing Bond: Four
Films: GoldenEye (1995); Tomorrow Never Dies (1997); The World Is Not Enough (1999); and Die Another Day (2002).
Memorable Line: 
In a scene from GoldenEye, Q gives Bond instructions on the latest spy gadgets, including an exploding pen grenade that blows a dummy to bits.

Q: Don't say it!
Bond: The writing's on the wall?
Signature touch:
Brosnan's breezy-but-deadly Bond lived in an era of action heroes so he may be forgiven for notching up the most kills of any Bond (135 in four films compared to Roger Moore's 90).
Brosnan brought an air of sophistication to the role. He initially turned down the offer to play 007 because of a commitment to star in the US comedy-drama Remington Steele. Brosnan's magnetism was so strong he was offered the role a second time. As the internet legend goes, producers were so impressed with the way Brosnan wore a tuxedo they added in a contract clause prohibiting Brosnan from wearing a tuxedo in any other film.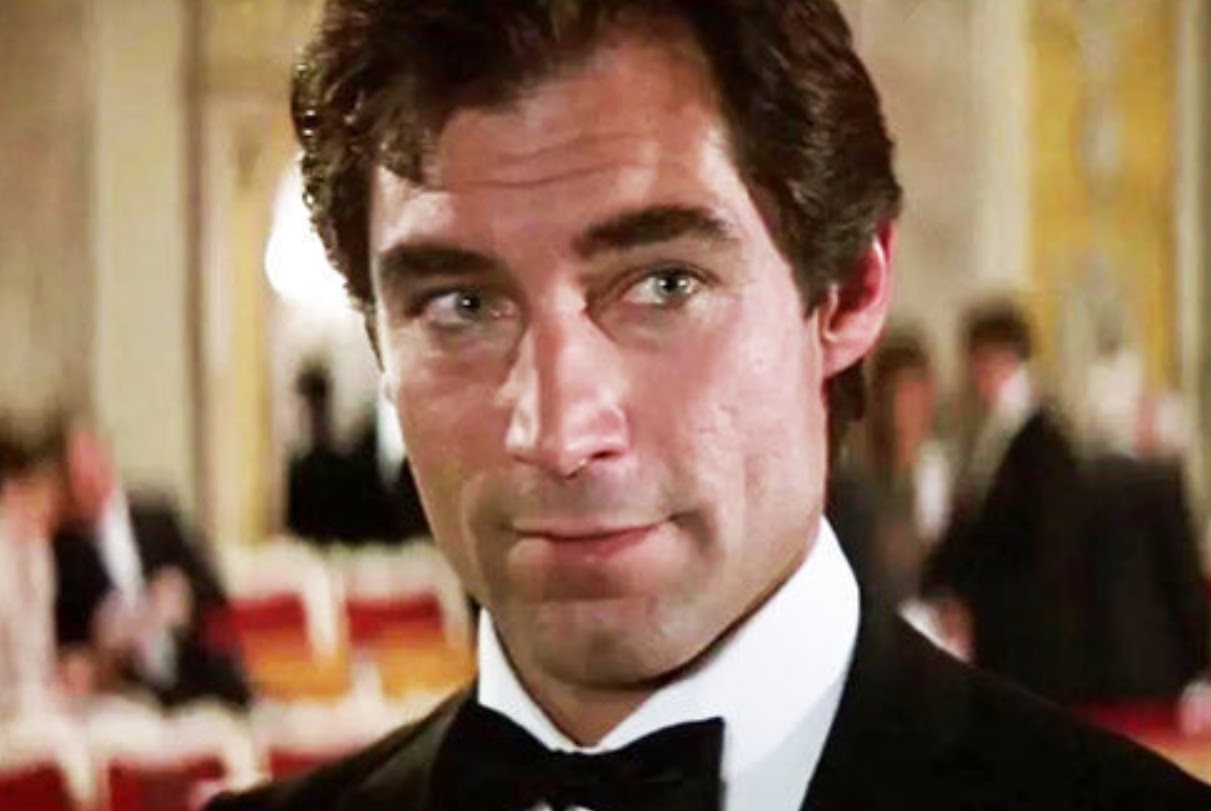 Timothy Dalton
Timothy Dalton (born 1946, Colwyn Bay, Wales)
Number of times playing Bond: Two
Films: The Living Daylights (1987) and License to Kill (1989)

Memorable Line:

Q: Now wear that. Right. Now, whistle the first bars of Rule, Britannia!
[Bond whistles]
Q: Stun gas! Effective range about five feet. Disorientates any normal person for about, oh, 30 seconds.
Bond: You don't find too many normal people in this business Q. How do I blow up the room? Whistle God Save the Queen?

Signature touch:
Timothy Dalton was the understated, broody Bond, a return to a grittier 007 who is more aligned with Fleming's character in the novels. He was also less of a cliché, more of a 21st century Bond than a Cold War throwback. Dalton's Bond had a no-nonsense approach to his job and women. He also had a tremendous physicality that he used to his advantage.
Dalton was supposed to star in GoldenEye but the film was delayed five years for legal reasons and Dalton lost his appetite for the character. As Dalton recalled in The Week, producer Albert R. Broccoli said "'Look, Tim. You can't do one. There's no way, after a five-year gap between movies, that you can come back and just do one. You'd have to plan on four or five.'" Dalton stepped aside at that point, opening the door for Pierce Brosnan.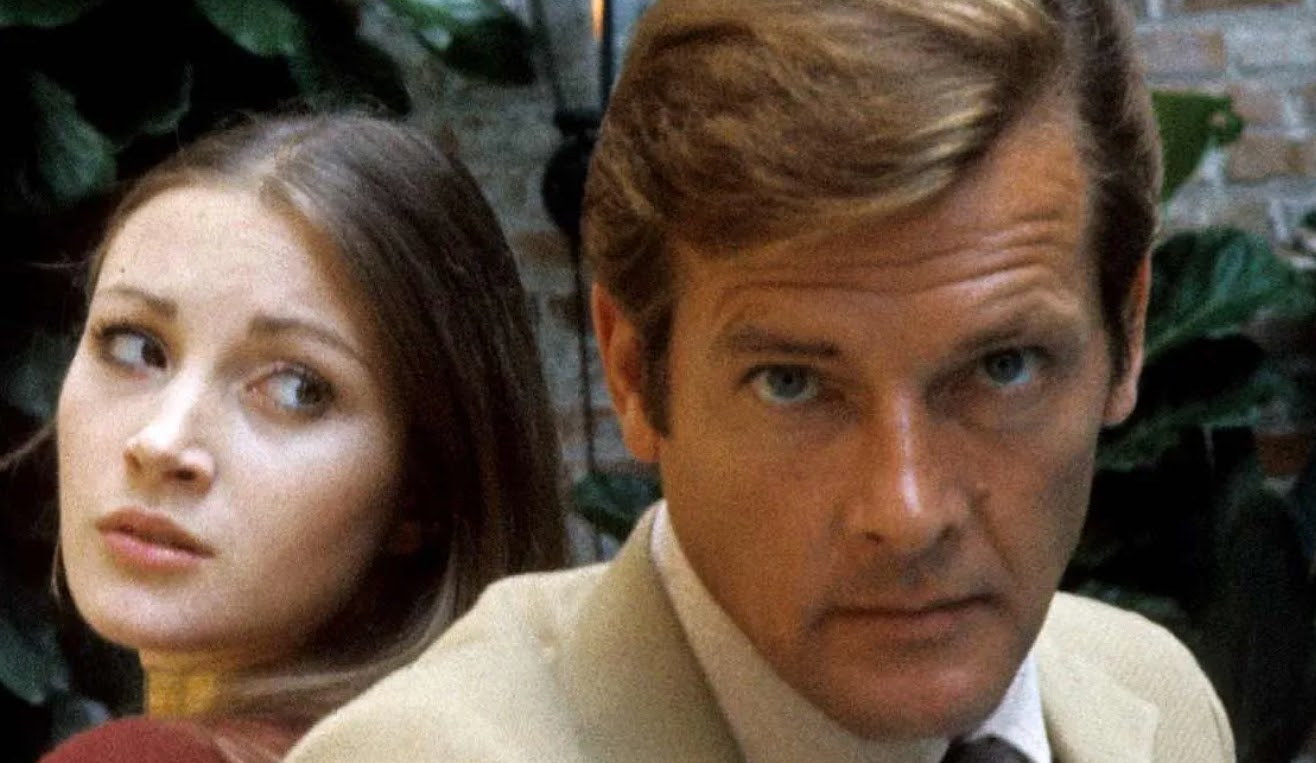 Roger Moore
Roger Moore (1927 - 2017, born London, England)
Number of times playing Bond: Seven 
Films: Live And Let Die (1973); The Man With The Golden Gun (1974); The Spy Who Loved Me (1977); Moonraker (1979); For Your Eyes Only (1981); Octopussy (1983); and A View To A Kill (1985).
Memorable Line:
A one-liner was never far from Roger Moore's lips and sexual innuendo was part and parcel of the culture in an age where Bond 'girls' had names like Dr Holly Goodhead and Bibi Dahl. Moore's Bond reflected that: 
Britain's minister of defense (after catching Bond having sex): Bond, what do you think you're doing?
Bond: Keeping the British end up, sir. 
Signature touch:
Moore seemed to be genuinely enjoying himself in the role and his charisma made his 007 irresistible. His risqué and flippant double entendres were a guilty pleasure in a serious era that included the Vietnam War, the Cold War, Watergate and the Russian invasion of Afghanistan.
Moore was apprehensive about taking over from Sean Connery, confessing that when he first saw the script he read his lines in a Scottish accent. It took Moore time to find his footing. One of his more memorable love scenes was with actress Gloria Hendry, the first black 'Bond girl' who played CIA agent Rosie Carver in Live and Let Die. Moore said his wife had only one concern: she worried he'd enjoy his work too much.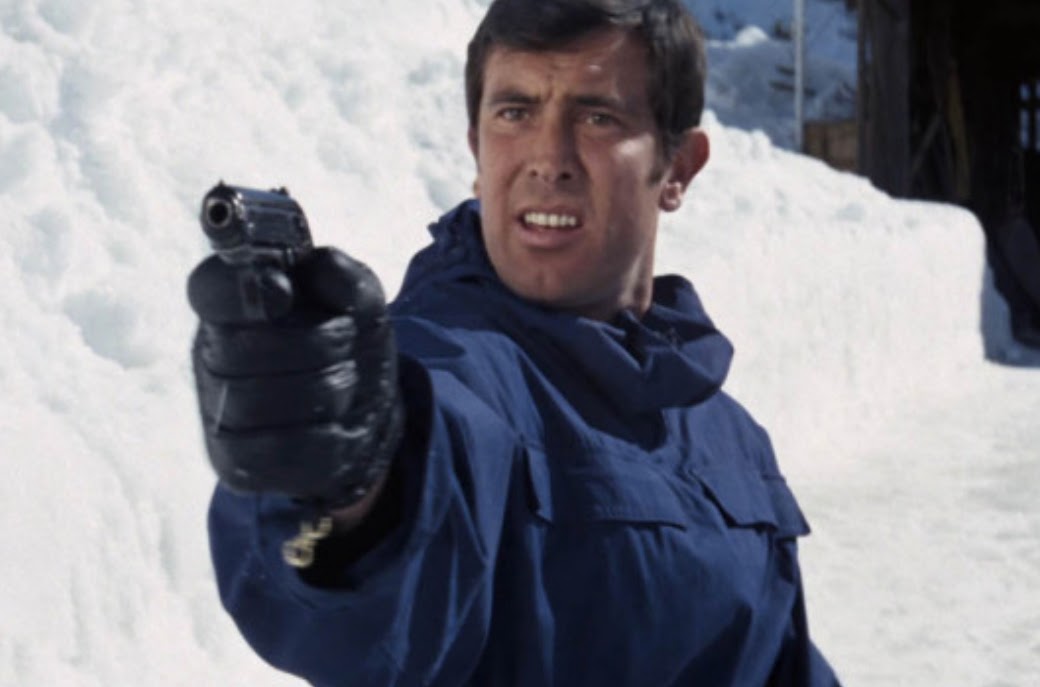 George Lazenby
George Lazenby (born 1939, Goulburn, New South Wales, Australia) 
Number of times playing Bond: One
Film: On Her Majesty's Secret Service (1969)
Memorable lines:
Lazenby was following in Connery's sizeable footsteps when he broke the fourth wall during On Her Majesty's Secret Service saying: "This never happened to the other fellow." 
Signature touch: Lazenby, the only Bond to fall in love and marry, brought an emotional edge to the character, making audiences genuinely care about his relationship with Tracy Bond (Diana Rigg). Lazenby revealed in 2017 that he wasn't allowed to shed a tear at Tracy Bond's death, however. "I had to do a take without, as Peter Hunt (On Her Majesty's Secret Service director) said James Bond doesn't cry." 
Lazenby was nominated for a Golden Globe for his one-and-only 007 film – quite an accomplishment for a former model who'd only previously appeared in television commercials and had a bit part in an Italian spoof film about Bond's brother (starring, incidentally, Sean Connery's real-life younger brother Neil Connery).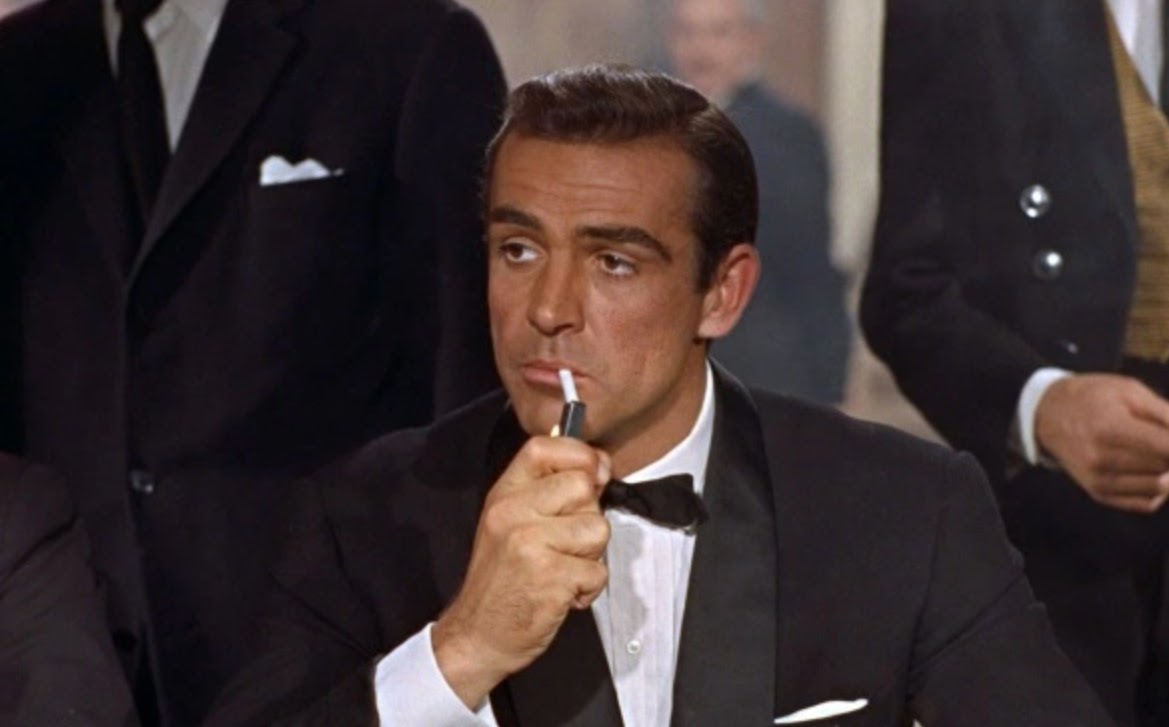 Sean Connery
Sean Connery (1930 - 2020, born Edinburgh, Scotland) 
Number of times playing Bond: Seven
Films: Dr No (1962); From Russia With Love (1963); Goldfinger (1964); Thunderball (1965); You Only Live Twice (1967); Diamonds Are Forever (1971); and Never Say Never Again (1983).
Memorable lines:
Connery had us hooked with his introduction as "Bond, James Bond" in Dr No, but he also delivered many witty lines during his 11 years as 007, including several Connery wrote himself. During the filming of Dr No, for example, it was Connery who suggested Bond should calmly inform a gun-wielding assassin that he was out of bullets: "That's a Smith & Wesson, and you've had your six."
Signature touch: 
Connery moved like a jungle cat and his sex appeal was undeniable but the actor wanted to help shape Bond's character. Connery sat down with Fleming to discuss 007's sense of humor before Dr No and suggested they make the dark side of the assassin more palatable. "They [the audience] could acknowledge and accept the violence if it had a humorous quality," Connery explained in a 1967 interview.
Director Terence Young gave Connery leeway to add his own witticisms to scripts, although at least one line was nicked. In You Only Live Twice, Bond is seduced by a beautiful woman linked to Spectre and sighs: "The things I do for England." Connery admitted the line was taken from actor Charles Laughton in the 1933 film.