Sean Connery immortalized James Bond but he wasn't the first actor to play the role on camera.‍
James 'Jimmy' Bond was originally portrayed as an American working for the Combined Intelligence Agency, a mix of British and American agents – a plot twist in the televised version of Casino Royale that explained Bond's California accent and penchant for scotch and water. 

Bond actor Barry Nelson didn't even know 007 was an Englishman.

"At that time, no one had ever heard of James Bond," Nelson told Cinema Retro. "I was scratching my head wondering how to play it."

Nelson hadn't read Ian Fleming's book and initially tried to wriggle out of the job: "I learned it was to be done live. I thought I was finished with live TV. I was trying to get out of it, actually."

He was hired at the last minute when CBS television called and asked him to fly home from Jamaica, Nelson told Entertainment Tonight.

"They seemed to get in a jam on casting," Nelson said. "I did the best I could very modestly. I just call myself 001½."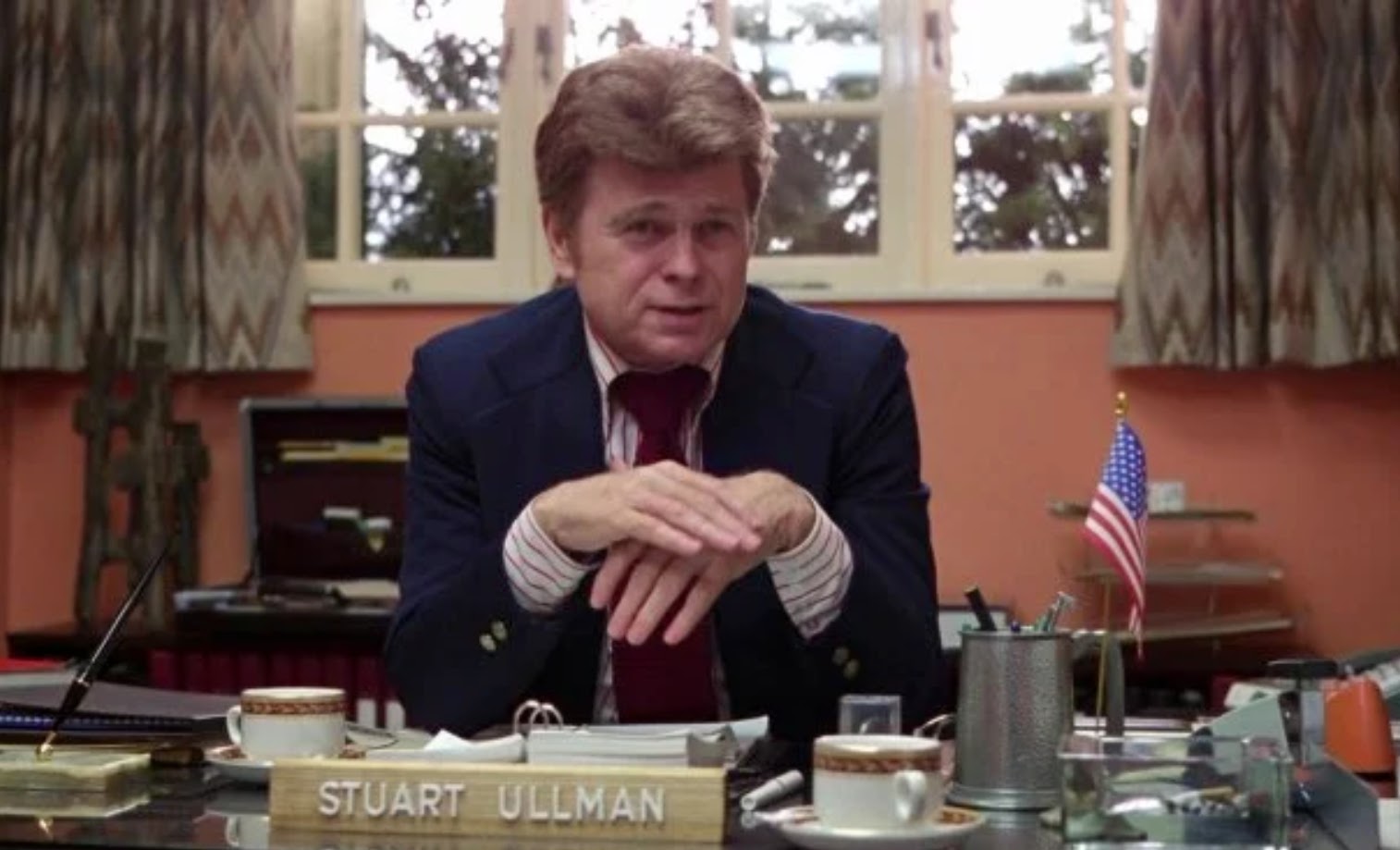 Nelson's career soared after he played Bond.
He was offered several memorable film roles including Stuart Ullman, the hotel manager in The Shining who interviews Jack Torrance (Jack Nicholson) for a job. Torrance describes Ullman in the novel as an "officious little prick".

Bond's journey‍
CBS paid Ian Fleming $1,000 in 1954 for the right to adapt Casino Royale into a one-hour television show for the network's Climax! TV drama series, according to Variety. The writing team included Charles Bennett who had worked with Alfred Hitchcock on the screen version of John Buchan's novel The 39 Steps.

In true 007 fashion, Bond dodged bullets from the start of CBS's Casino Royale, targeted by an assassin before he entered the casino.

Bond was there to meet his British secret service contact Clarence Leiter (Australian actor Michael Pate). As they sip Scotch – there's not a shaken martini in sight – Leiter explains his mission: Jimmy is to challenge a dangerous Soviet agent named Le Chiffre (Peter Lorre of Casablanca fame) in a high-stakes game of baccarat, preventing Le Chiffre from winning money to pay off gambling debts and thereby forcing Le Chiffre's Soviet spymasters to 'retire' him. 
Bond encounters his former lover at the casino, however. Valerie Mathis (Linda Christian) is now Le Chiffre's girlfriend and 007's straightforward mission becomes more complex.

Fleming was reportedly asked to write additional Bond shows for CBS but nothing came of it. Instead, Fleming adapted three of his outlines and two new short stories for the 1960 anthology For Your Eyes Only. By 1962, Dr No was released with Connery and the rest was cinematic history. 

Bond's American roots

Nelson was born in San Francisco in 1917. He was in a college production of Macbeth when he was spotted by an MGM talent scout.

He made several films before Casino Royale, including Shadow of the Thin Man (1941). Nelson joined the Army during WWII, went on the road performing the play Winged Victory and later starred in the film version with Red Buttons. Nelson also acted in a variety of television roles from The Twilight Zone and The Alfred Hitchcock Hour to the Cold War series The Hunter (1952), a spy series about an international businessman who uses his cover to fight Communism.

In 1951 Nelson married actress Teresa Celli, star of the film noir heist drama The Asphalt Jungle. They divorced in 1965.

His later films included a role as a pilot in Airport, among the first of the 1970s disaster films.

Nelson married his second wife in 1992 and they shared their time between France and New York. The couple enjoyed antique shopping and traveling, and it was during one of their trips that Nelson passed away in a Pennsylvania hotel in 2007 just days before his 90th birthday.