Hollywood star James Dean had just finished filming Giant when he set out for a motor race meeting in Salinas, California on September 30, 1955. Dean was driving his brand-new Porsche 550 Spyder, bought a week earlier to replace his slower Porsche 356 Speedster. He nicknamed his new car Little Bastard. The 550 Spyder was Porsche's most desirable sports racer of its day, a sleek and ultra-lightweight aluminum-bodied roadster that would achieve racing success in the hands of pro drivers in both Europe and North America.
‍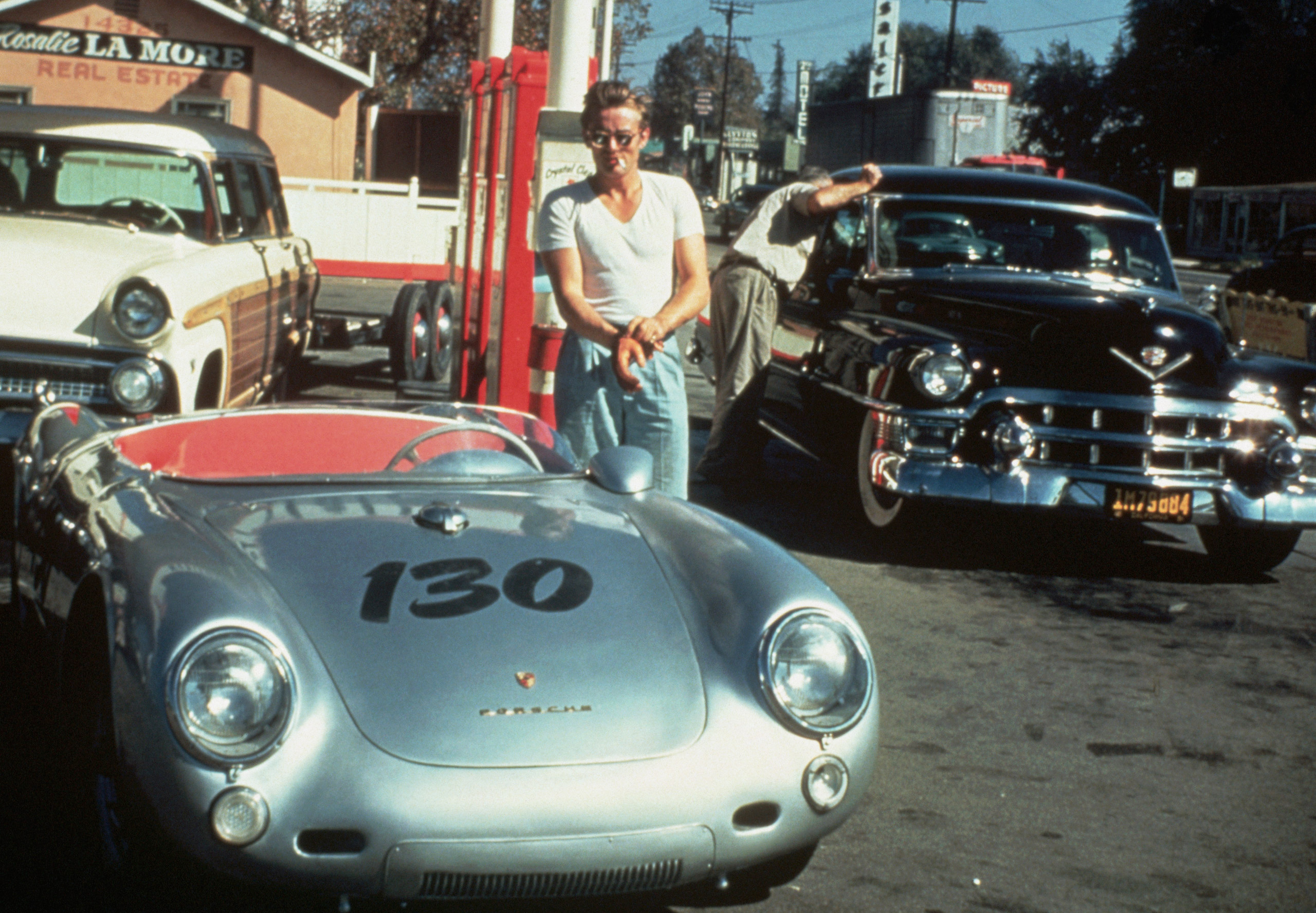 James Dean, the actor who loved speed
Dean was a keen amateur racer who scored class wins in Californian road races in his 356 Speedster. Now that filming for Giant had finished, he was free to race again. During shooting, Warner Brothers had barred Dean from all racing. It was, they felt, too dangerous.
On the fateful Friday, Dean set off from Competition Motors in Hollywood. They'd sold him the car and prepared it for the weekend race meeting. A Porsche factory-trained mechanic Rolf Wütherich was in the passenger seat. A Ford station wagon followed, driven by his stuntman friend Bill Hickman and a photographer who was going to shoot Dean that weekend. After a quick coffee and donuts across the road from Competition Motors, they set off for Salinas, just over 300 miles north.
At 3.30 pm Dean and Hickman were both stopped and ticketed for speeding near Bakersfield. Just over two hours later, on Highway 466 (now state route 46) near Cholame, a Ford Tudor sedan turned across the road in front of Dean. Its driver, Donald Turnupspeed (yes, that was his real name!), didn't see the fast-moving little Porsche, and the two cars hit almost head-on.
‍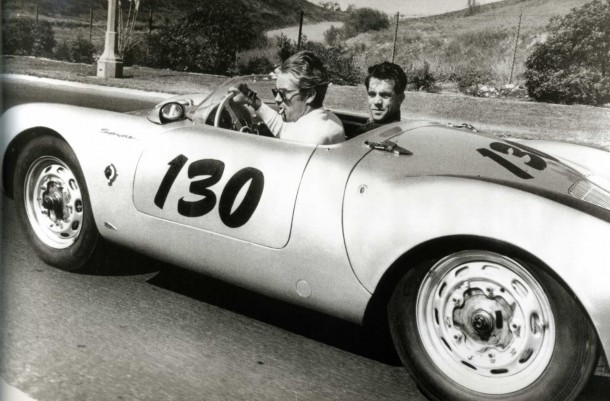 James Dean: a tragic ending

Dean, 24, died almost instantly from a broken neck and massive internal injuries. The little lightweight Porsche was a twisted wreck. Wütherich was thrown clear and survived, although badly injured. Turnupspeed, a 23-year old navy veteran and student, suffered only minor injuries.
Dean's fame grew after the accident. He is still the only actor to receive two Academy Award nominations posthumously, in 1956 for best leading actor in East of Eden and in 1957 for best leading actor in Giant.
The details of Dean's fatal accident are relatively well documented. The bigger mystery surrounds his Porsche. The car seemed cursed. Alec Guinness, who met Dean a week before the accident, warned the young actor that he'd be killed in the car. After the crash, the wreck was sold by the insurance company and stripped for parts. Its engine, transmission and suspension components were allegedly involved in fatal racing accidents. Two of its salvaged tires blew simultaneously, causing the new owner to career off the road.