French artist Charles Duval was the darling of Cairo's high society after his exhibition at the National Museum in 1950 - even Egypt's Minister of Culture bought two of his paintings.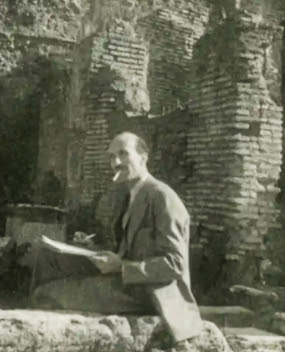 The bohemian artist who styled himself 'Charduval' was a tall young man with a cigarette dangling permanently from his lips. He relocated to Cairo in 1950 after declaring his love for the land of the Nile. Local critics gushed about his work, which was strongly influenced by Picasso. It was an impressive debut for an artist, made even more remarkable by Charduval's real identity: the 'artist' was Mossad spymaster Shlomo Cohen-Abarbanel, posing as a French painter while running an Egyptian spy network.

"Five months later, when his show had closed, Charduval said that his mother had fallen ill and he had to rush back to Paris," Ronen Bergman wrote in Rise and Kill First.

After a few letters to old friends, Charduval never contacted his Cairo set again So what do we really know about the Mossad artist and spymaster? It is sometimes difficult to separate fact from fiction.