AI, we are told, will revolutionize every aspect of our daily lives, but viewers tuning in to the official coverage of Wimbledon this week may be forgiven for wondering if that's entirely true. Tennis fans catching up on highlights from the outer courts will encounter IBM's "AI Commentary", which the tech giant has extensively trailed before the tournament. Unfortunately for all concerned, the commentary is terrible, limited to stilted - but rushed! - factual statements about the score, served up by an unconvincing synthesized British voice. The experience is similar to having your enjoyment of the tennis interrupted by a robocaller selling you life insurance. Not only is it horrible to listen to, but it's also completely redundant, as tennis umpires helpfully keep everyone informed of the score. But don't let this high-profile, low-quality application of AI convince you that the hype is unmerited; AI applications are about to take the sporting world by storm!  Let's look at what's in store for athletes and fans.
‍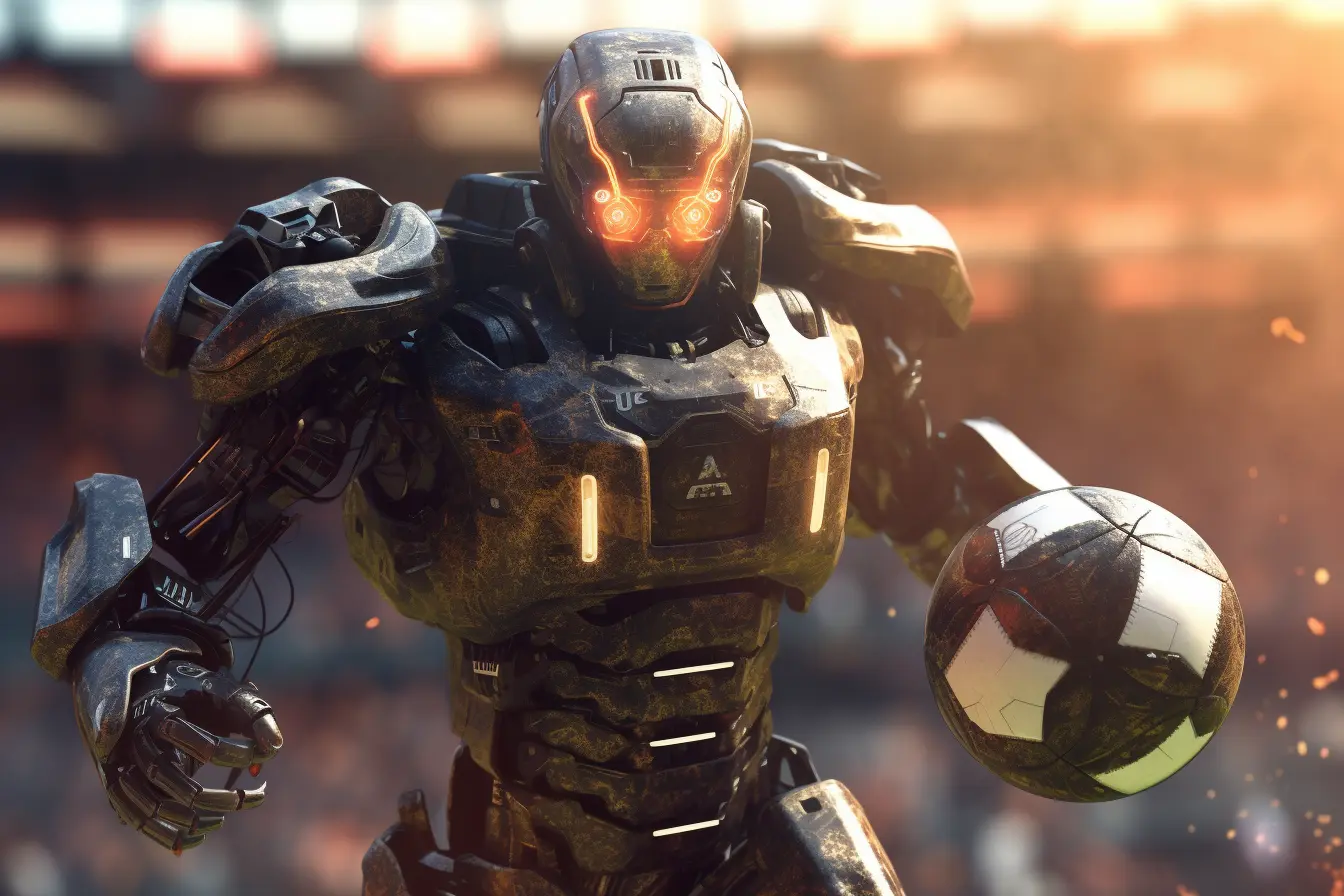 ‍
THE REFEREE'S A CYBORG
The most obvious - and welcome - application of sporting AI will be in refereeing. Most major sports have employed some form of video-assisted refereeing system for decades, but they have proven controversial. Their relatively recent introduction in soccer has been particularly difficult, with fans of a sport that prided itself on free-flowing action now frequently enduring stoppages of five minutes or longer, thanks to ponderous video ref deliberations. The promised increase in refereeing accuracy has not arrived, and instead fans get roughly the same amount of controversial decisions, but far more slowly.