‍
The hype surrounding AI chatbots like ChatGPT has grown rapidly over the last few months, but less attention has been paid to the flaws of AI systems. That changed last week when Google announced Bard, their version of ChatGPT, but failed to factcheck its output. This was a costly oversight, as their announcement tweet for Bard included a video where the chatbot gave an incorrect answer to a simple question. Soon after, $100bn was wiped off of Google's market value.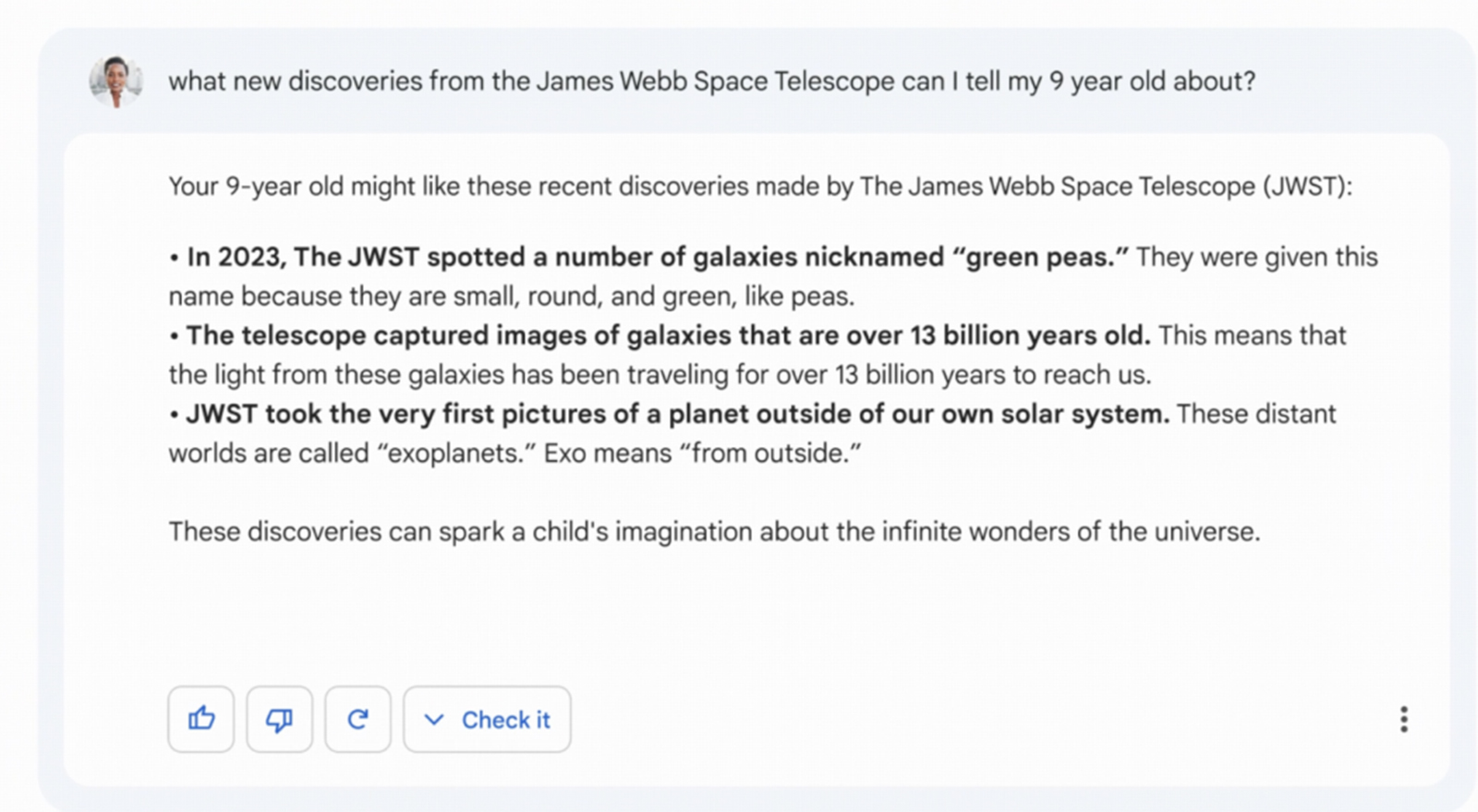 ‍
How did such a powerful piece of software make such an expensive error? Well, the cause is not unique to Google's code, it's a fundamental issue with all AIs that use the cutting edge techniques of the moment, Large Language Models (LLMs), and that includes Google's competitors such as ChatGPT. 
‍
DR. SEUSS'S BRAIN TRAINING 
‍
In short, the way LLMs work is by first analyzing large amounts of text to see how often certain words or phrases are found near each other, and then using that information to make assumptions. Those assumptions are then tested against the original data to see how successful the AI was in mimicking the source. The AI then attempts to improve its assumptions using the knowledge it gained in the previous attempt, and this process is repeated until it is confident of its answer. This is known as "training".
‍