"Magic and Intelligence are really kindred arts," - John E. McLaughlin, former deputy director of Central Intelligence.
‍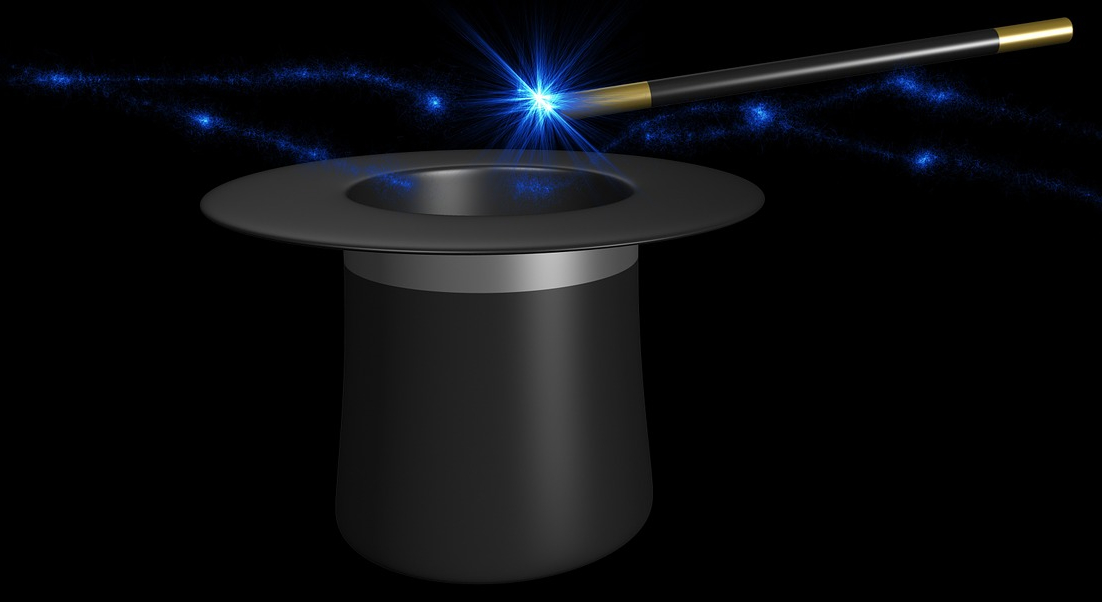 CIA trickery and deception

Among the many tricks the CIA had at its disposal during the Cold War was a top-secret manual of deception written by magician John Mulholland, a stage performer who honed his skills trading tricks in the back of New York City's Martinka magic shop. The CIA paid Mulholland $3,000 to write a top-secret guide on trickery and deception - a 'James Bond meets Harry Houdini' textbook, as master magician Lance Burton described it. All copies were thought to have been destroyed in 1975, but two intelligence officers managed to get their hands on the document and published it decades later.

Mulholland certainly wasn't the only magician or illusionist to answer his country's call of duty. But Mulholland's how-to guide provides solid evidence about how CIA officers were taught to exploit conjurers' tricks for covert operations. The guide advises officers on sending messages with shoelaces and how to smuggle an agent out of a hostile country. The book is divided into sections on how to perform tricks with pills, liquids, and small objects. Other chapters deal with how to make people 'disappear' and 'reappear'.

The CIA manual was part of the top-secret MK-Ultra project, an Agency program that investigated mind control. Mulholland's 1953 guide - classified as MKUltra Subproject Number 4 - was supposed to be destroyed in the 1970s but an archived copy reappeared, as if by magic, decades later. Retired CIA officer Robert Wallace and Navel intelligence historian Keith Melton republished the manual as The Official CIA Manual of Trickery and Deception, adding illustrations and a history of the broader MKUltra project.
‍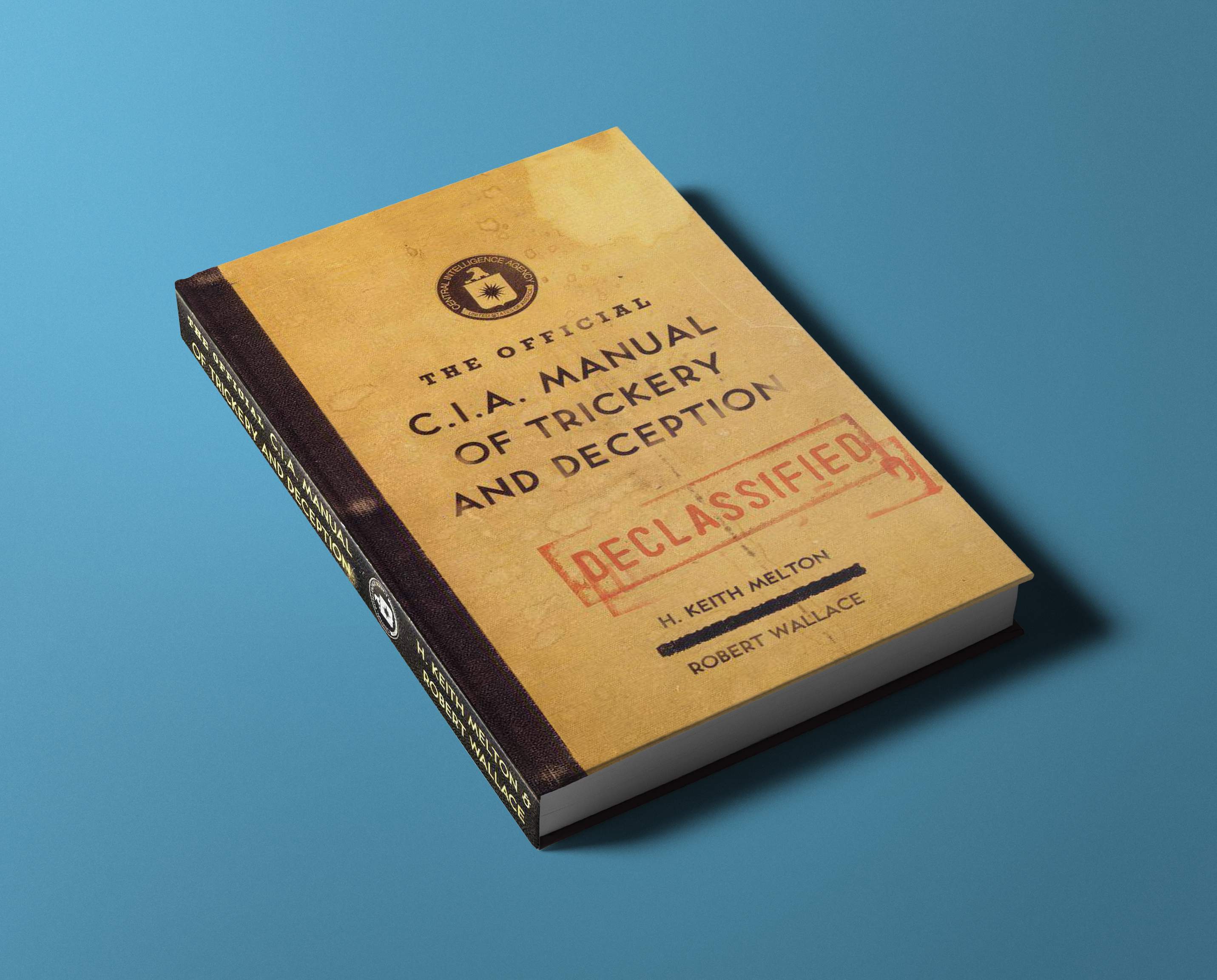 Sleight of hand‍
For spies new to the dark arts, magician John Mulholland describes sleight-of-hand tricks: "A small action will not be noticed when it is done while making a broader gesture for which there is an obvious reason."

In another section, Mulholland describes how to put a dab of wax on the side of a briefcase to surreptitiously pick up papers on a flat surface or desk.

Mulholland's Houdini-like advice also included tips on how to smuggle an agent out of a dangerous place using a secret compartment in a vehicle.
‍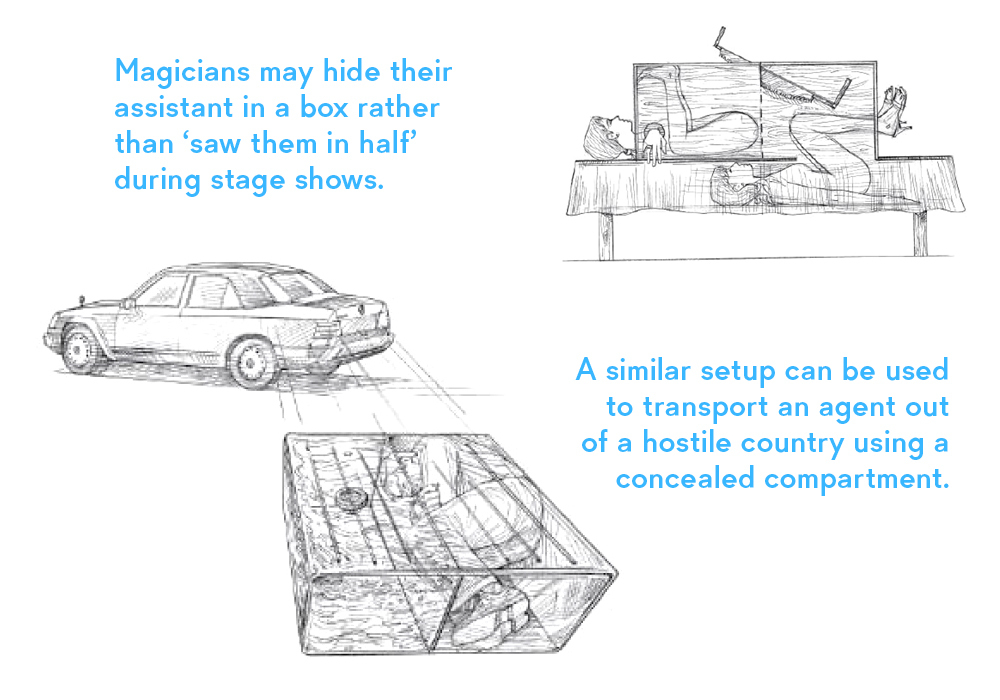 ‍
Mulholland's magic
Mulholland was well known to the US government. Some 100,000 copies of his earlier book, The Art of Illusion: Magic for Men To Do (1944), were distributed to US soldiers during WWII.

The Chicago-born magician was also popular worldwide having traveled with his show to more than 40 countries, written 10 books, and performed multiple times at the White House.

During the Cold War between Washington and Moscow, Mulholland shut down his prestigious magic magazine, The Sphinx, on the pretense of ill health, and began his collaboration with the Agency in 1953.

He died in New York City in 1970 and his books, papers, and magic collection are now owned by David Copperfield.