American balloon espionage over China dates back to at least the 1950s.‍
Project Genetrix was a top-secret US aerial reconnaissance program conducted by America during the Cold War that used high-altitude balloons loaded with surveillance equipment to spy on China and the Soviet Union. When caught, the US said it was part of a meteorological survey.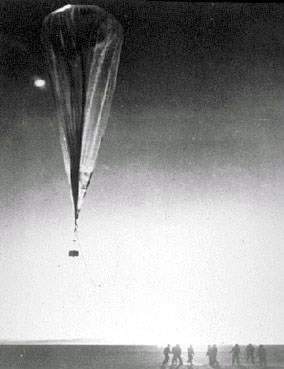 US Secretary of State John Foster Dulles - brother of CIA Director Allen Dulles - told reporters in the '50s that the balloons were "gathering an extraordinary amount of new and useful information about these jet stream air currents".

It wasn't the only US balloon program either. The US Air Force's Project Flying Cloud - aka Weapons System 124A - was developed with an eye to using balloons to deliver weapons of mass destruction.

Some 70 years after Project Genetrix balloons were sent over the Soviet Union and China in 1956, China told Washington its 2023 balloon was also for meteorological purposes.
‍