Goodbye Mr. Bond. No Time To Die (2021) caps 15 years of Daniel Craig's 007 magic. It's an emotional and elegant send-off for Craig, who's finally letting go and sharing his Bond secrets.

Craig initially didn't think he'd be tapped to play 007, assuming he'd been invited to audition as 'cannon fodder' but hoped he'd be thrown a lifeline as a Bond villain: "Here you go, have a baddie," he told The New York Times. 
‍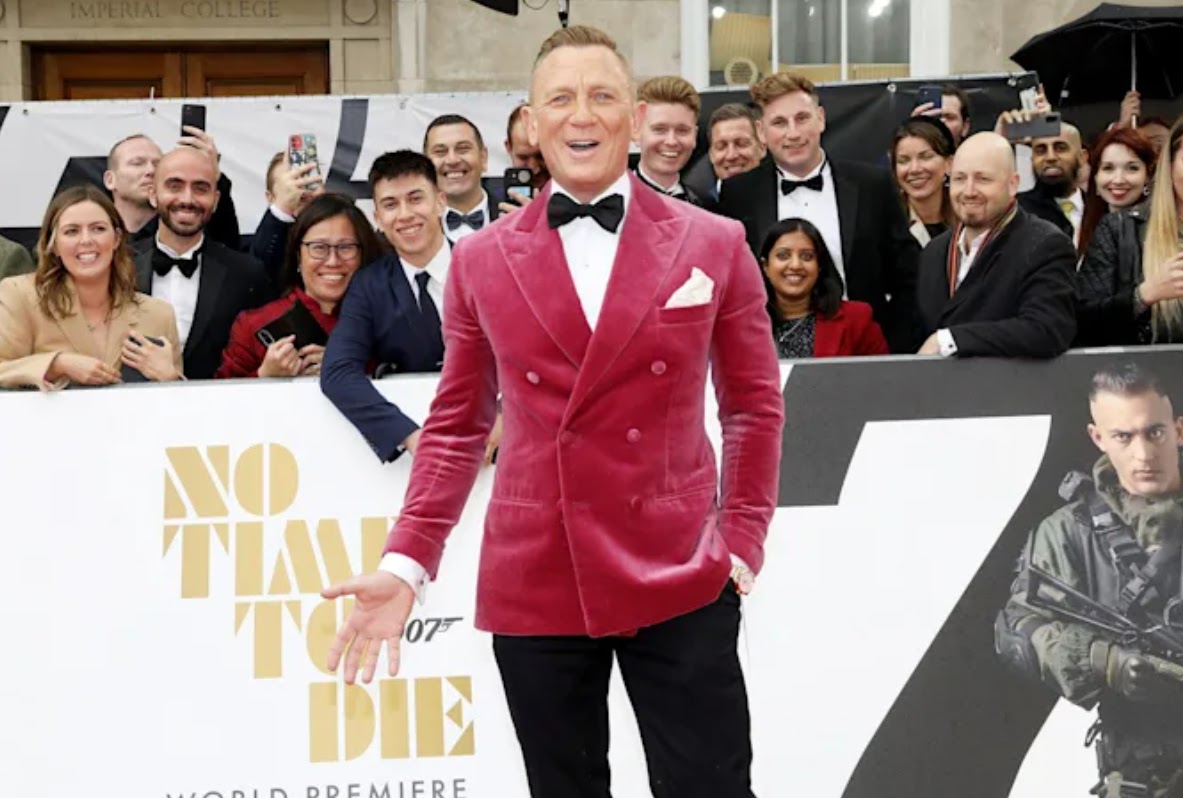 ‍
He'd have made an intimidating Le Chiffre - coincidentally Craig's favorite Bond villain - but instead he stole our hearts as 007 in Casino Royale (2006). Fifteen years and five films later, the 50-something Craig is happily to step aside.
‍
"I'm glad I'm ending it on my own terms," Craig told the Graham Norton Show. "But I shall miss it... I will probably be incredibly bitter when the new person takes over."

Meanwhile, Craig has time for a victory lap and international media blitz. The revelations are coming fast and furious.
‍
Which stunt is he most proud of and what's his favorite? ‍
"Probably the whole [sinking house] sequence we filmed in Venice on Casino Royale," said Craig. "I had to be jumping off things and flying into water. So I'm most proud of that because it was my first movie and it was just one of the most incredible sets I've ever been on."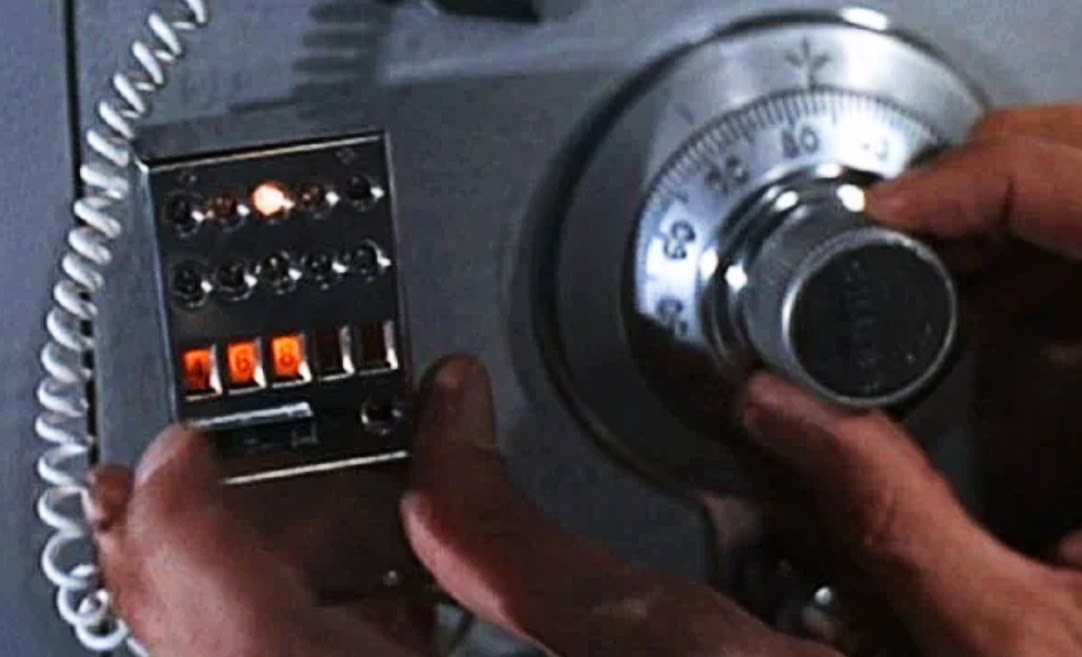 What's his favorite gadget? ‍
"Sean Connery used to use this little silver box with a switch on it and the red light would go on. I don't know what it did but it kind of opened doors. It blew things up," Craig said, adding that he didn't want to use gizmos just for the sake of it. "Simple is best as far as gadgets are concerned."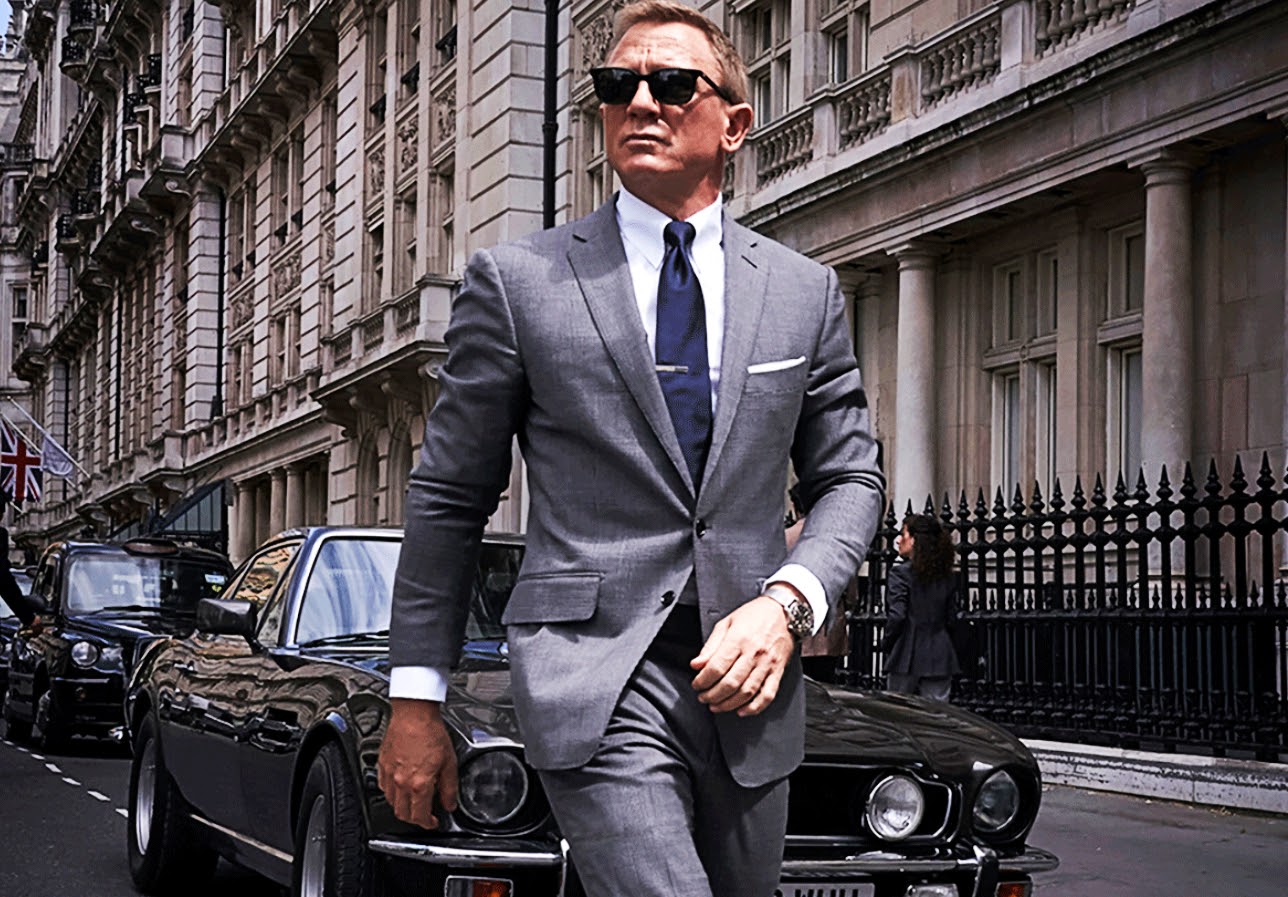 What's his favorite outfit and what about previous Bonds?
"Connery knew how to wear a suit," Craig told GQ, recalling that one of the directors told Connery to go home and sleep in his suit, then come back wearing it. "That is how you should wear a suit." As for his own style, Craig likes all of his Tom Ford suits, some of which were modified specifically for his films - most of which he kept!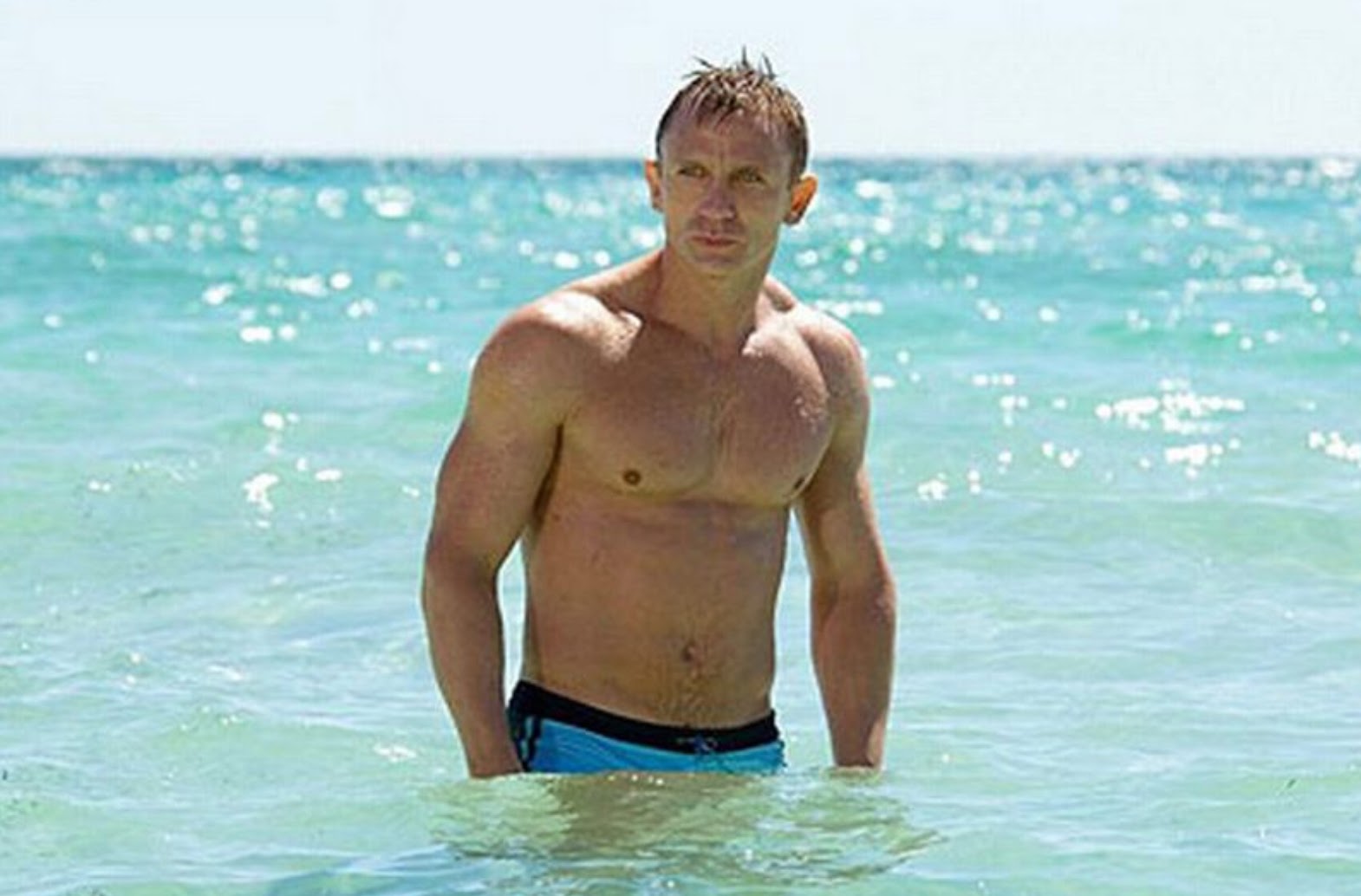 Is he as obsessed about his swimming trunks as his fans are? ‍
"Nope."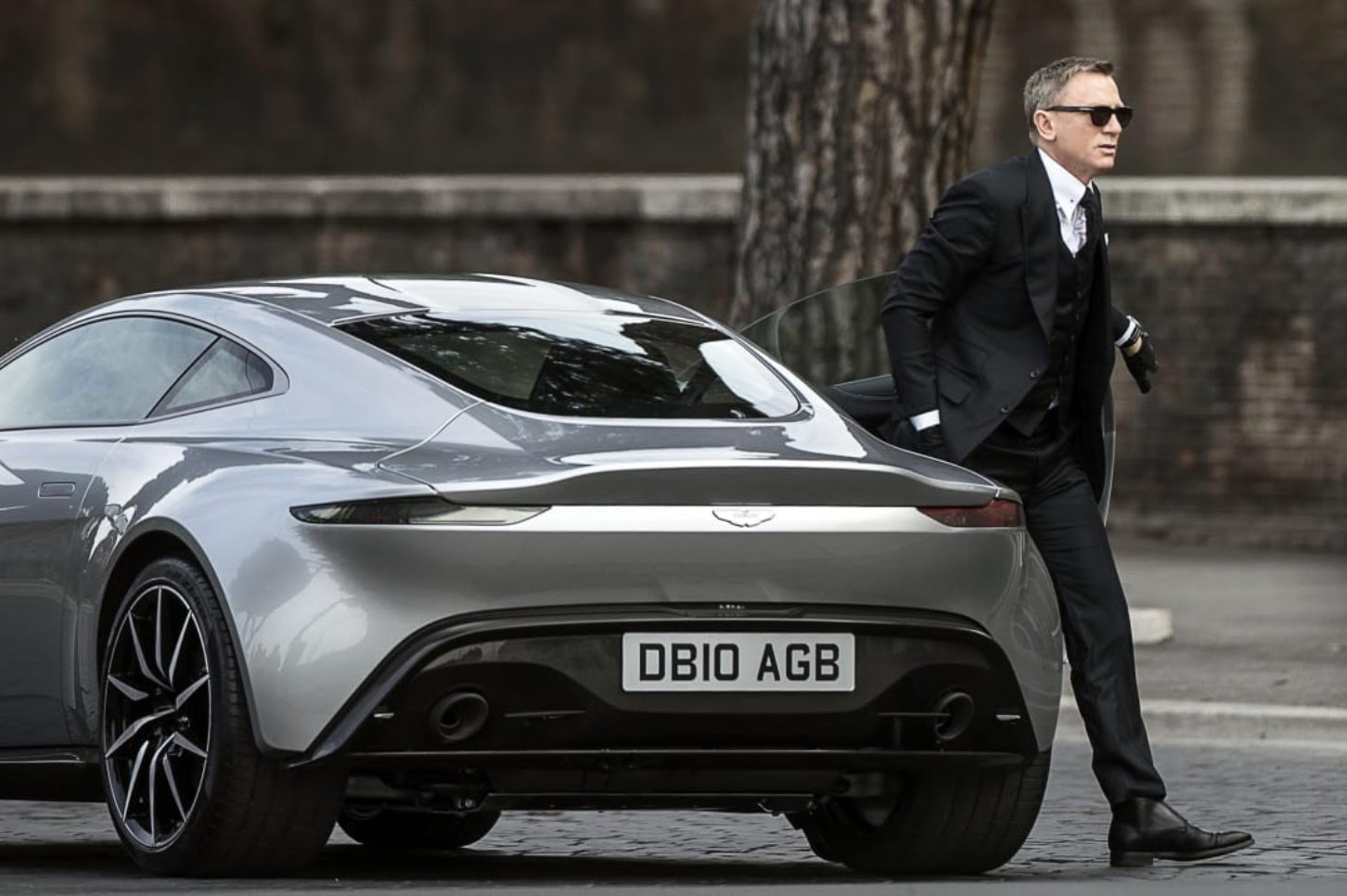 Which car was his favorite during filming?
"The DB5. It's one of the most beautiful cars ever made. I've driven the DBS and the brand cars - and they don't break down quite as often - but the DB5 is definitely the car."
 
What's his favorite Bond movie of all time and favorite Bond actor? ‍
"I'll never get over Sean Connery in Goldfinger," Craig told London's Sunday Times. "As a kid, it was my favorite. I remember the scene at the stud farm in Kentucky where Goldfinger gathers all the mobsters in a room and gasses them. Just everything about it - the suits, and the car, and the look and the feel of it - this is Bond firing on all cylinders."


Where's his favorite filming location? ‍
"We filmed in Chile in the Atacama desert, which is one of the highest, driest points in the world. And it has the clearest sky at night... There's an observatory there where you have stars from horizon to horizon, and I think that remains one of the most amazing places I've ever filmed in."


What was the most challenging and fun sequence to shoot? ‍
"The crane sequence in Casino was one of the most challenging and fun scenes because when I started Casino Royale I was afraid of heights and after it, I wasn't. So, I had to go up about 60 feet onto scaffolding and walk along beams that were about six inches - no, run across beams that were six inches - 60 feet up in the air which wasn't fun, but was challenging." 
‍
Who is his favorite villain in movie history? ‍
Orson Wells in The Third Man.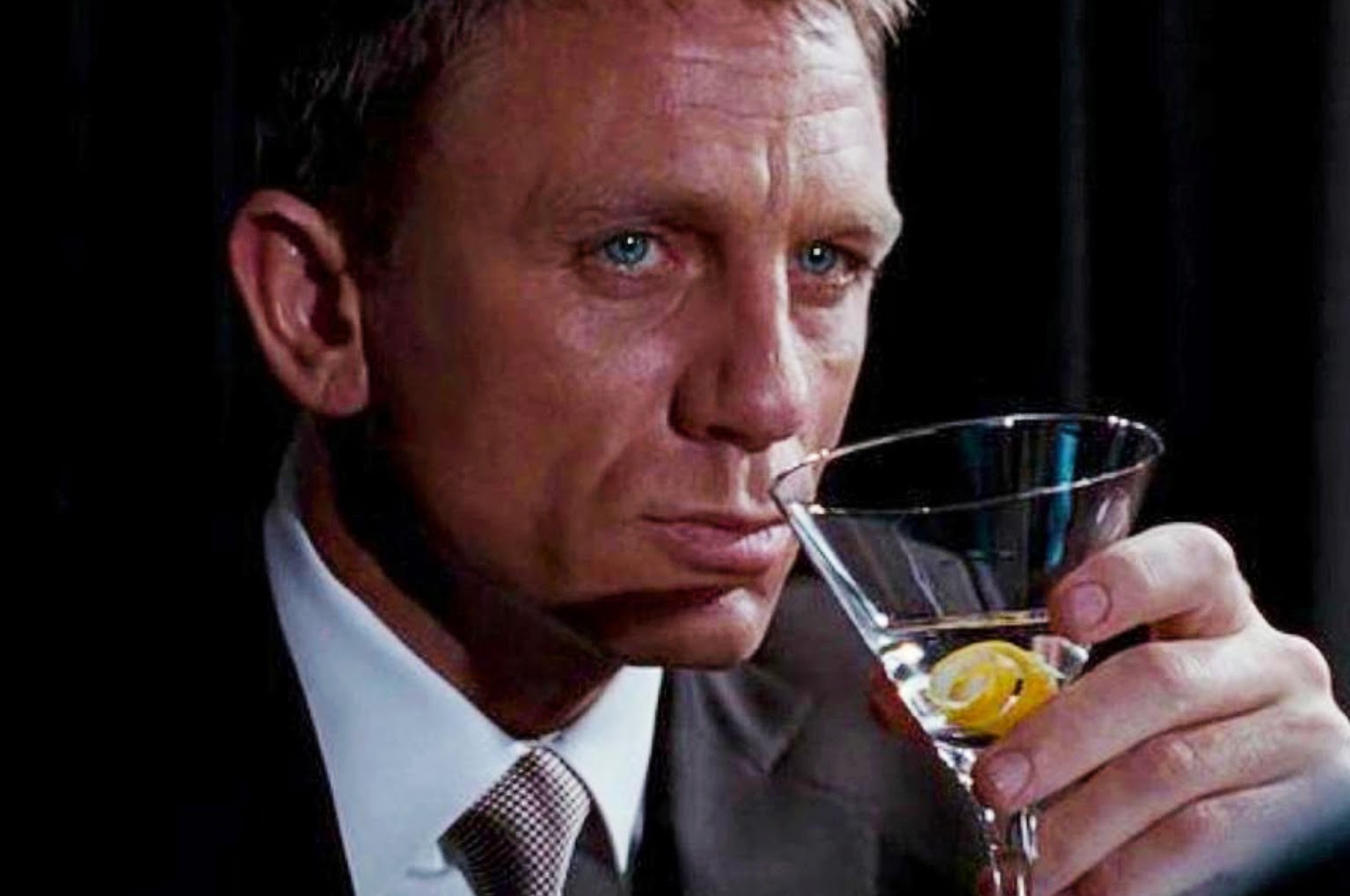 What's his favorite drink? ‍
Craig's partial to martinis, as you may have guessed: "Straight up. I don't care if it is shaken, stirred... As long as it's cold and has lots of olives in it. I mean, a pile of olives. That's usually dinner, the olives."

Here's to you, Commander Bond.