Hollywood's spotlight is on mafia women and mob bosses including Godfather of Harlem's Mayme Johnson and Queen of the South's Doña Camila Vargas. Can a mafia fashion line be far behind?

SPYSCAPE rummaged through the closets of gangster divas and gumars (girlfriends) to uncover their style secrets, classic looks, and a few fashion crimes.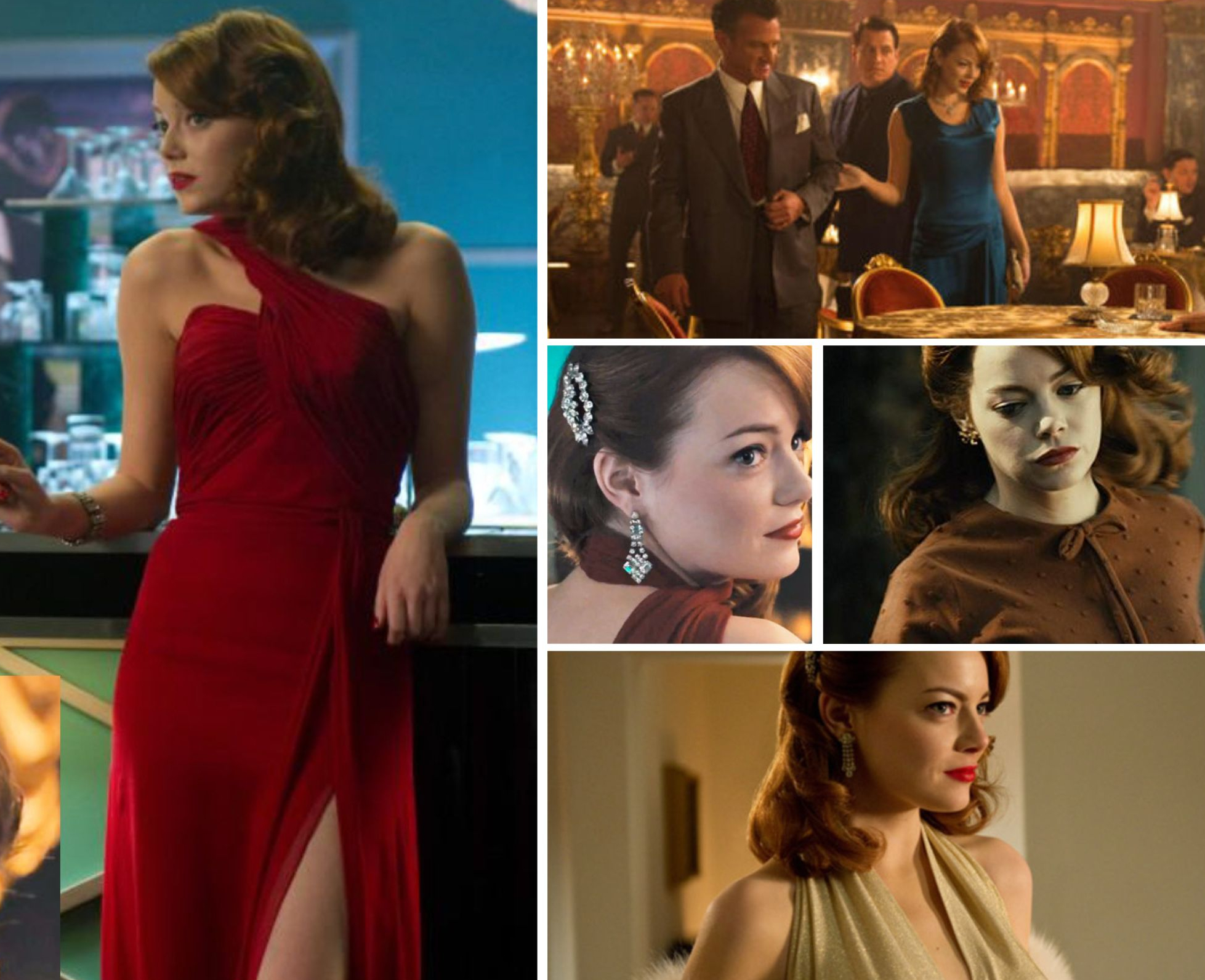 ‍
Grace: Gangster Squad (2013) 
Elegant and timeless, Grace Faraday (Emma Stone) and her impeccable style steal every scene with co-stars Josh Brolin and Ryan Gosling. Stone plays an aspiring actress who ends up on the arm of an L.A. crime boss (Sean Penn). From her 1940's saddle tan wool day dress to a knock-out red evening gown that would make Jessica Rabbit blush, Stone exudes glamor. She used corsets to fit into small-waisted costumes that emulated '40s stars Rita Hayworth and Lauren Bacall. So did Stone keep the red dress? "No," she later explained. "I couldn't fit into any of those things. Are you kidding me?"
‍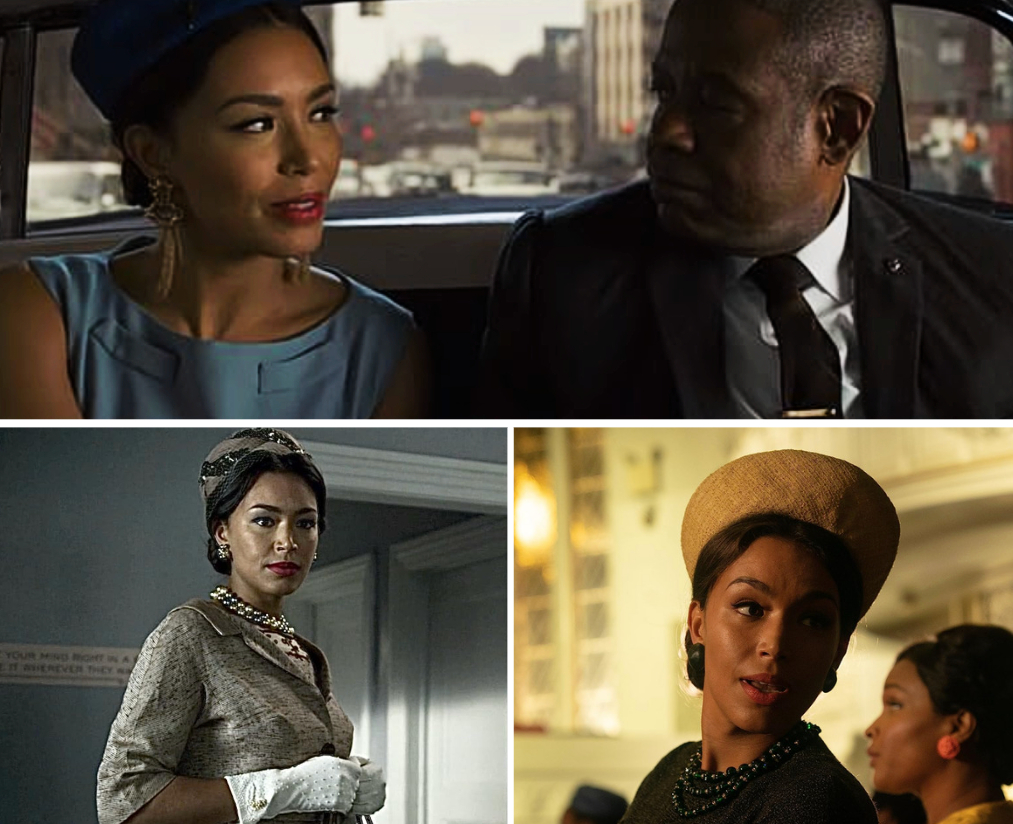 Mayme, Godfather of Harlem (2019 - )
Actress Ilfenesh Hadera plays the wife of African-American mobster Bumpy Johnson (Forest Whitaker), a woman with a master plan. The series is set in the early 1960s as Bumpy battles the Cuban Mafia from neighboring Spanish Harlem. Tough-as-nails Mayme is always well turned out - she wouldn't dream of leaving home without her hat, earrings, matching broach, necklace, and handbag. Hadera's favorite fashion scene involves Mayme and her husband driving through Harlem and she's wearing a blue hat and gold earrings that were actually from Zara. "Our costume designer is a really young guy, so he's got his finger on the pulse."
‍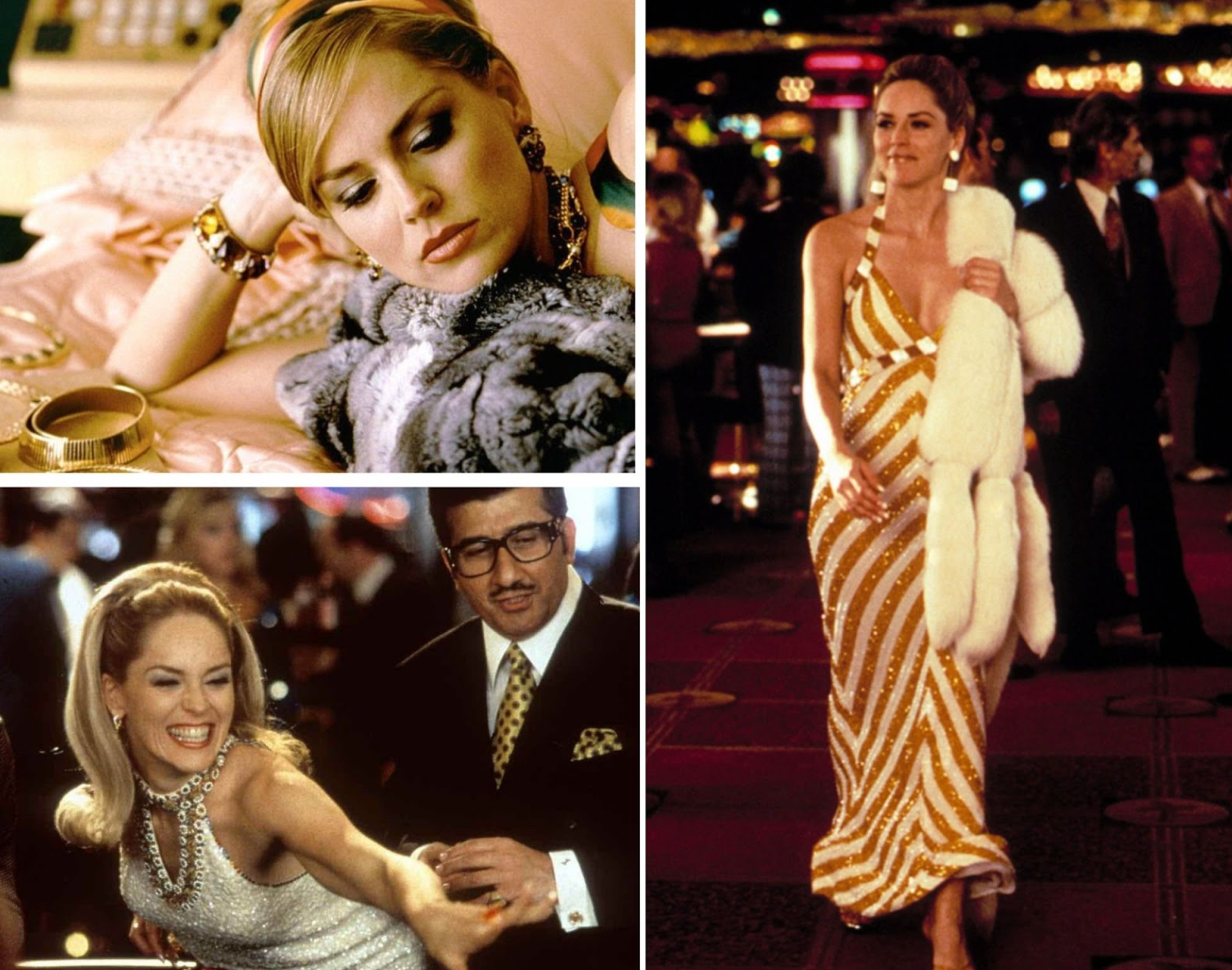 Sharon Stone, Casino (1995)
Even style bible Vogue still gushes over Sharon Stone's showgirl chic. Stone prepared for her Casino role by meeting with underworld characters who knew 'Ginger' (based on Las Vegas showgirl Geraldine McGee), even arranging shadowy meetings on street corners. Ginger's style secrets were forensically researched by costume designers Rita Ryack and John A. Dunn (reportedly with a $1m budget) to replicate the glitz of the post-Hippie 1970s. Did Stone get to keep the wardrobe?: "The only thing I took was a Pucci jacket, the one that Ginger dies in, ironically."
‍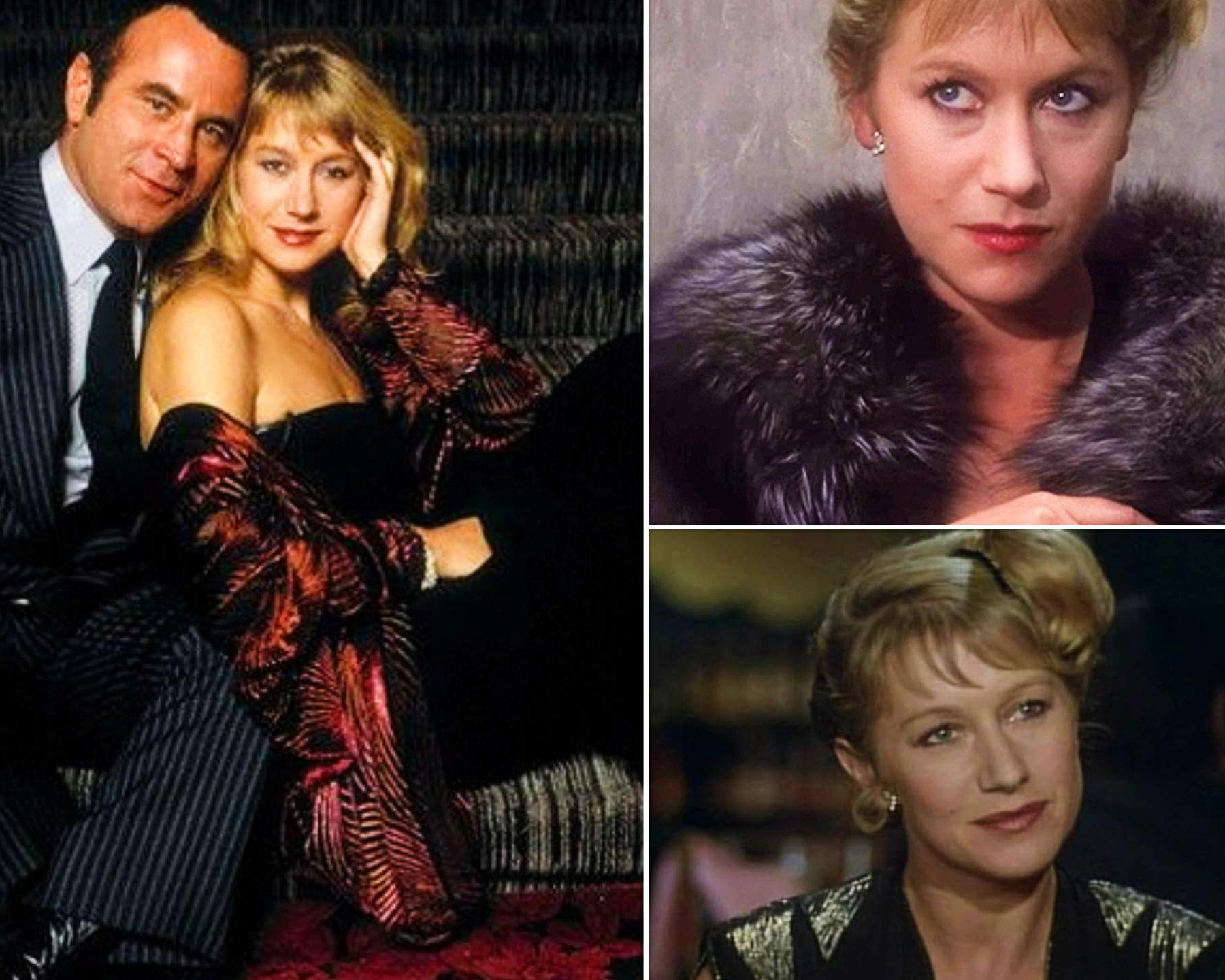 ‍
Victoria, The Long Good Friday (1980) 
Long before Helen Mirren took on the role of Colonel Katherine Powell in Eye in the Sky, she played Victoria in the Long Good Friday, a movie that delves into political and police corruption, and IRA fundraising. Victoria is partner in crime (and love) with proper British gangster Harold Shand but she's much more than arm candy. Harold's right-hand woman helps run his criminal empire - 'the Corporation' - and smooths out his rough edges. Victoria/Mirren also beautifully counters Harold's flashier jackets and flared bottoms with her upper class, understated glamor. Keep an eye out also for a smiling young Pierce Brosnan, cast in the role of '1st Irishman'.
‍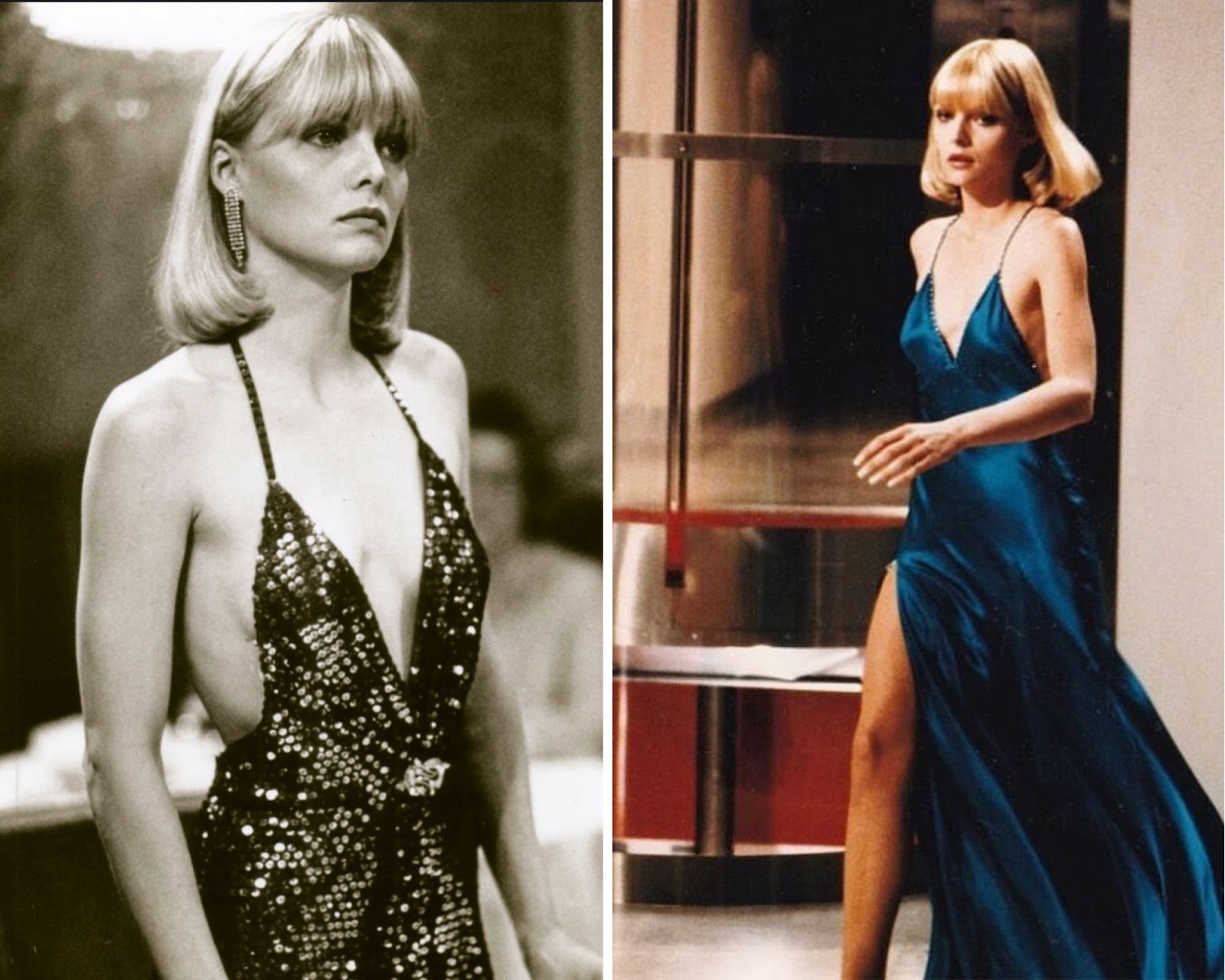 ‍

Elvira Hancock, Scarface (1983)
Elvira Hancock (Michelle Pfeiffer) unveiled one of the most iconic wardrobes ever seen in a gangster film. Her slinky 1980s slip dresses, drop earrings, and immaculate suits still inspire fashionistas. Pfeiffer had to maintain a svelte physique to convincingly portray a cocaine addict and it wasn't easy. Pfeiffer told New York City's Tribeca Film Festival she lived on a diet of tomato soup and Marlboro cigarettes to become more emancipated as the movie progressed: "The problem was the movie went six months. I was starving by the end of it."
‍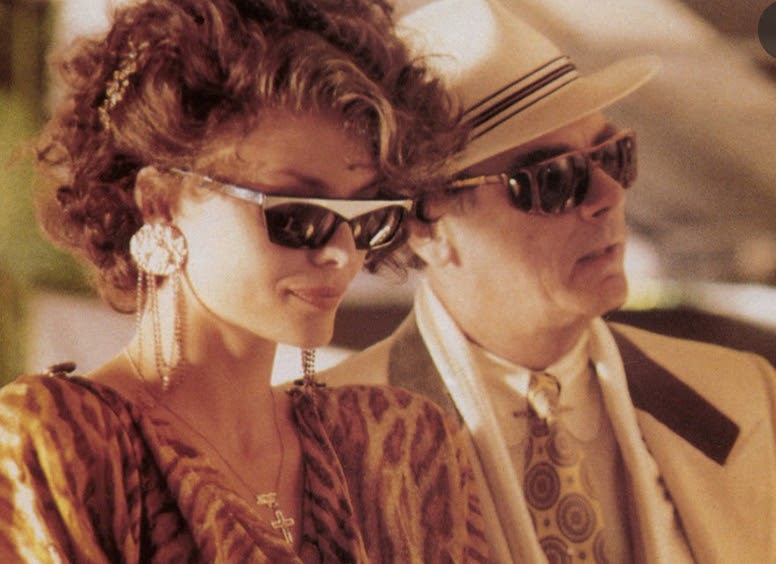 Angela de Marco, Married to the Mob (1988)

Pfeiffer steals the movie again in Married to the Mob as the wife of a Long Island mafia don with a bling style - think '80s cinched belts, animal prints, and teased hair. Pfeiffer scored a Golden Globe nomination but admits director Jonathan Demme rolled the dice when casting her: "I don't know if the studio strong-armed him into casting me, but he trusted that I could do it. I just slipped right into that character," Pfeiffer told IndieWire.
‍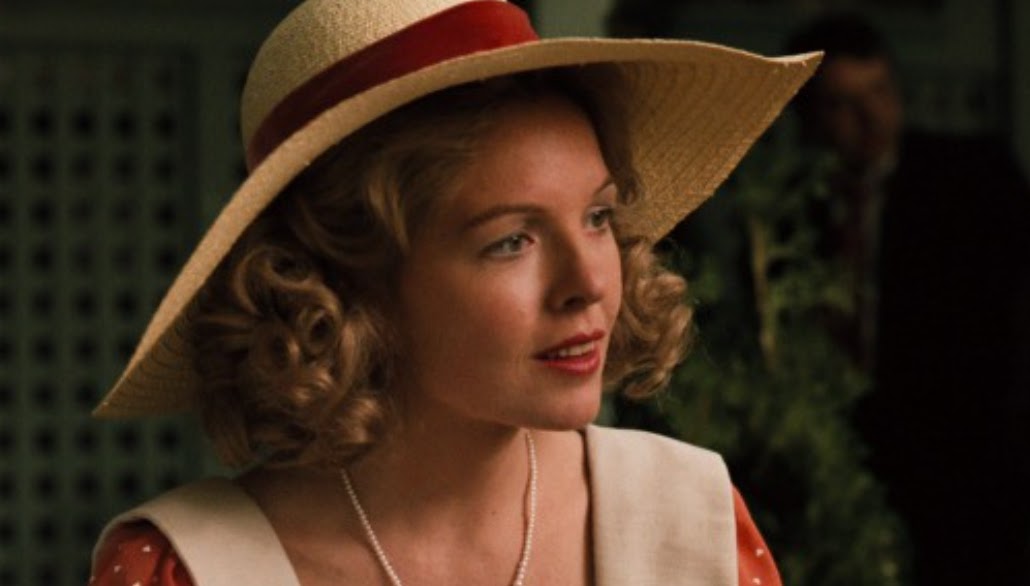 Kay Adams-Corleone, The Godfather Trilogy (1972-1990)
Even style icon Diane Keaton (above)  is astonished at how gorgeous The Godfather (1972) still looks decades later: "I saw it on my computer. I hadn't seen it for, I think, about 30 years," she told the Tribeca Film Festival. "And I looked at it, and I just remembered all the people. I couldn't handle it. It was so astonishing. It was so beautiful, and everybody is so great in it, and the music, and every choice [Francis Ford Coppola] made…"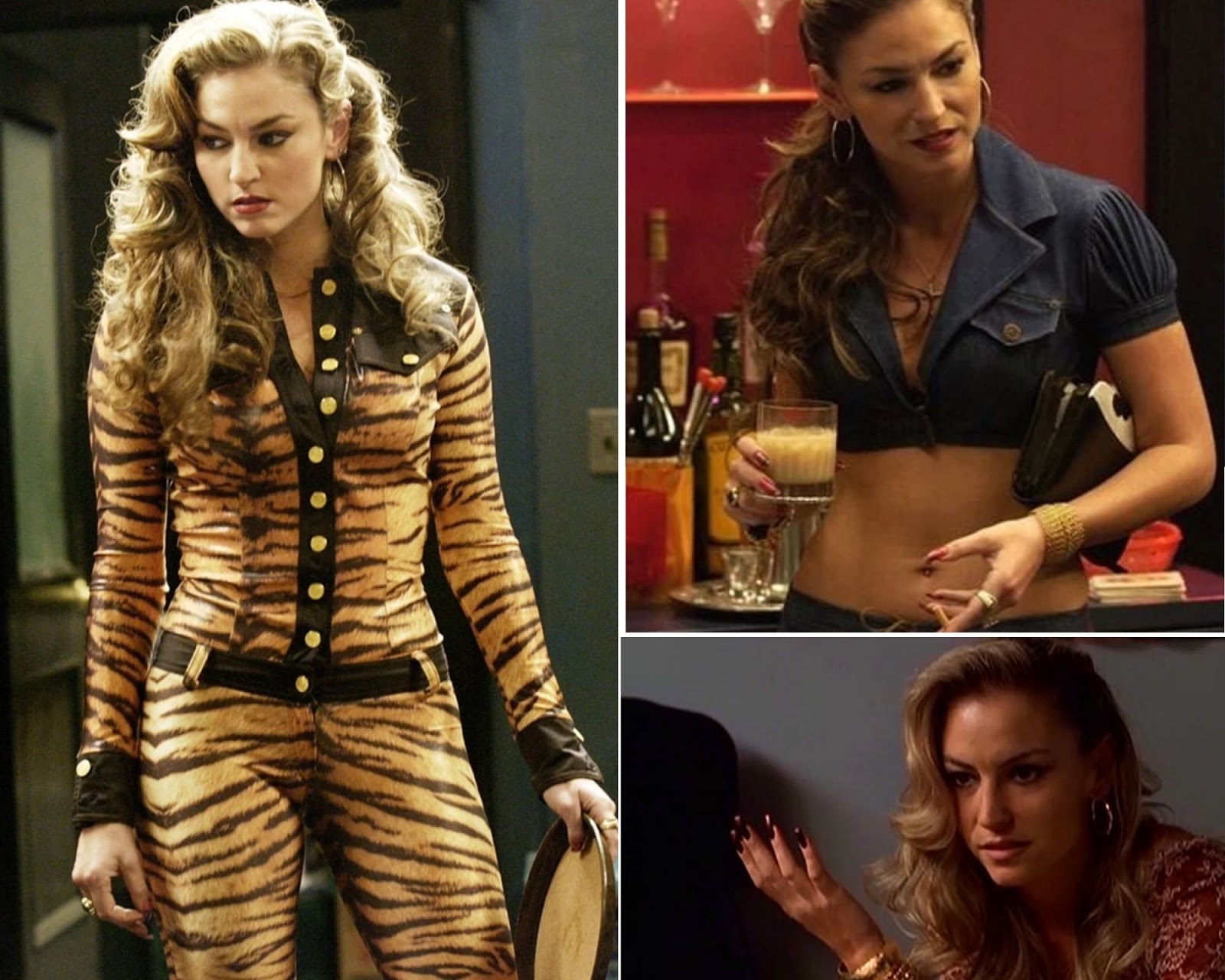 ‍
Adriana La Cerva, The Sopranos (1999 -2006)
The Sopranos' Adriana La Cerva (Drea de Matteo) has never met a tiger stripe, leather dress, or a pair of stilettos she didn't like. Blood red Louis Vuitton nails and a gold crucifix necklace ramp up her fashion statement. Adriana's gold-buttoned catsuit may not have saved her life, but it cemented her fashion legacy. "I couldn't get into character for Sopranos unless my nails were completely manicured," de Matteo told Esquire. "I couldn't get into character if my hair wasn't as big as it was when you would see it. I could never say my lines without my stiletto heels on."
‍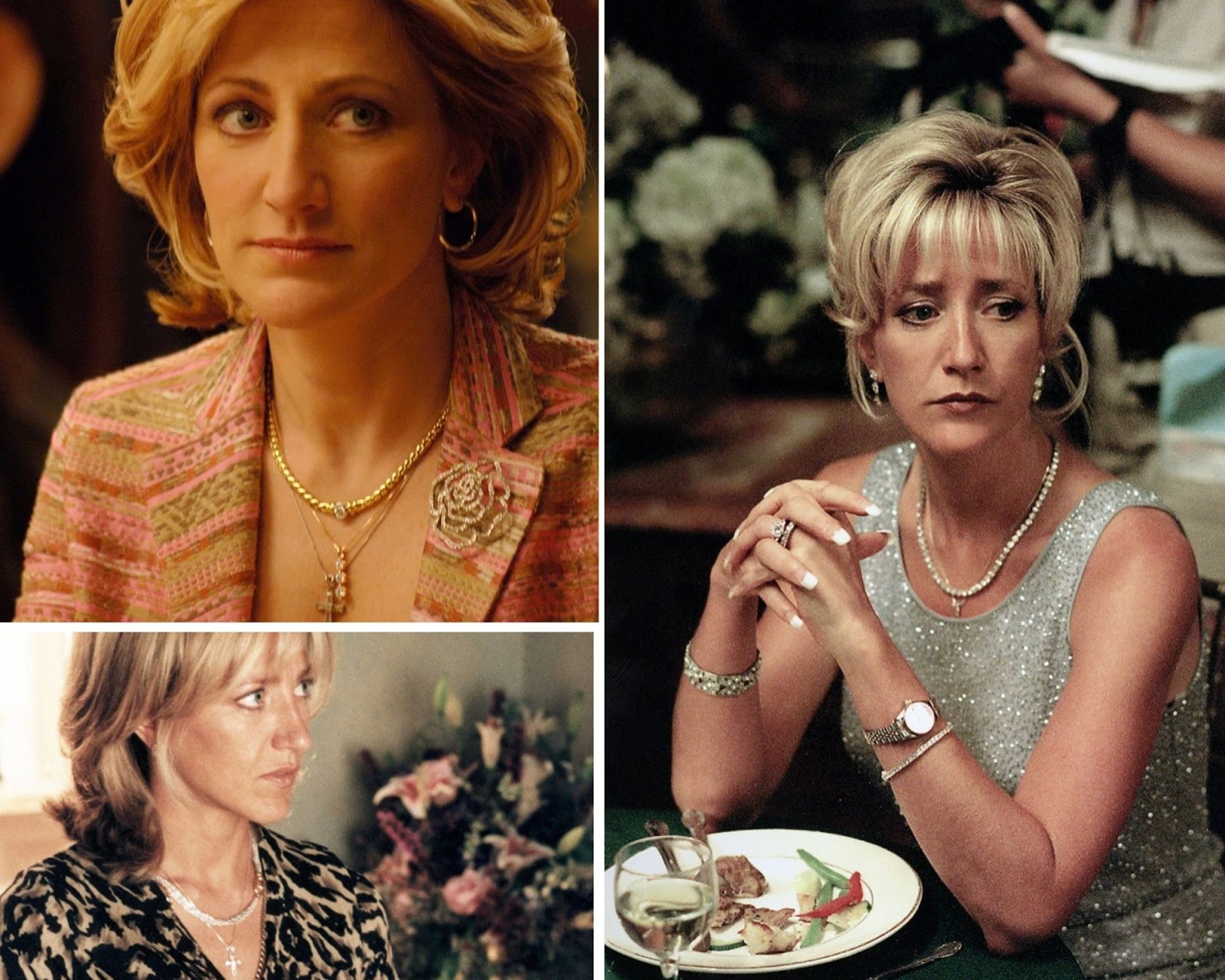 Carmela, The Sopranos (1999-2007)‍
When Carmela Soprano (Edie Falco) dresses up she lets her jewelry do the talking - and, of course, her perfect, pink and white acrylic nails, the one constant throughout her roller-coaster marriage to mob boss Tony. The Sopranos' manicurist, Maria Salandra, designed Carmela's nails specifically for her character - Adrianna and the Bada Bing! strippers have their own signature nail designs too - but it's the one thing Falco doesn't miss about The Sopranos: "No more scary hands!" Falco said, recalling Carmela's Jersey claws.
‍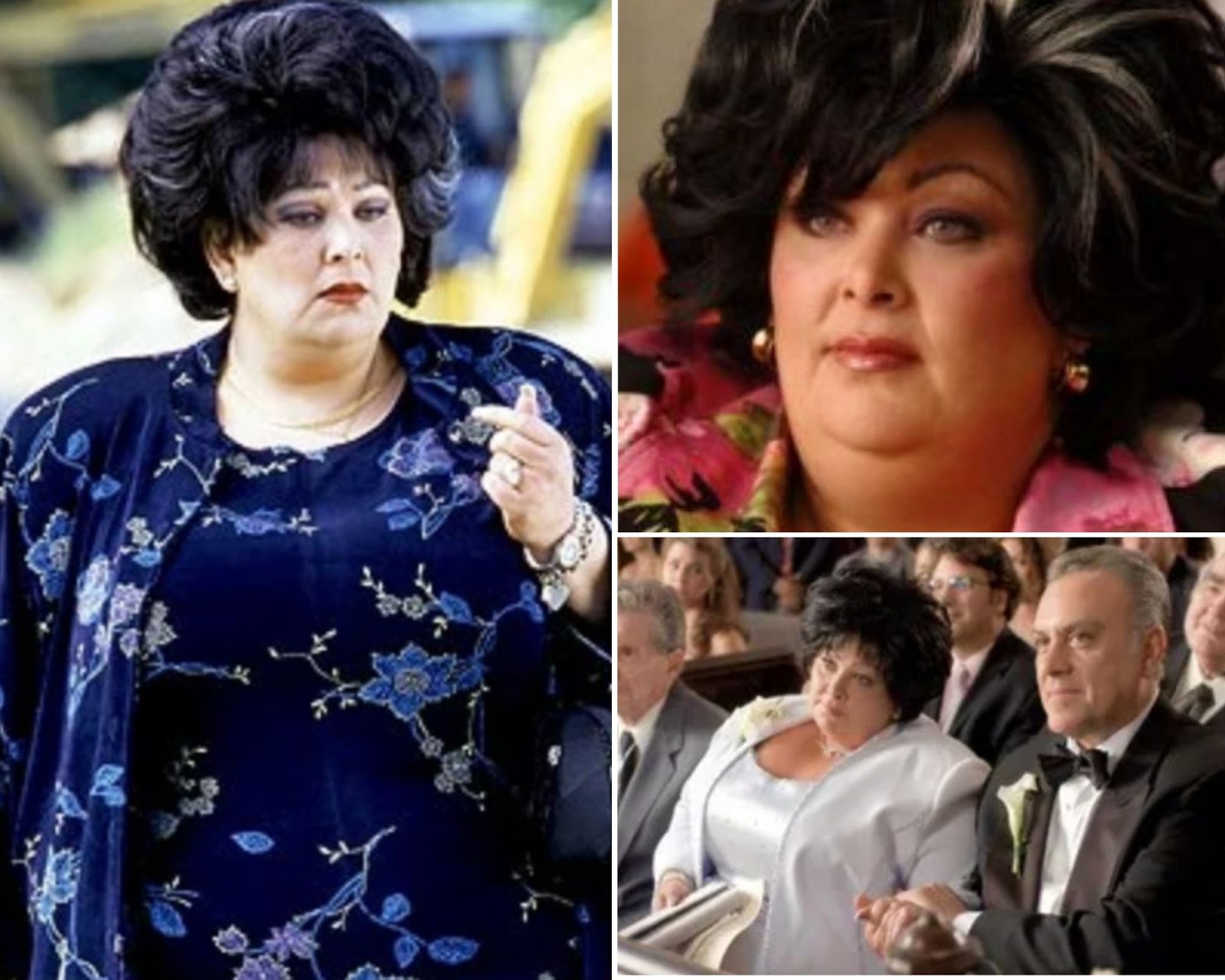 Ginny Sacrimoni, The Sopranos (2001-2007)

Ginny Sacrimoni (the late actress Denise Borino-Quinn) was perfectly coiffed from her frosted bouffant hair-do down to her designer heels, a style befitting the wife of New York mob boss Johnny Sack (Vincent Curatola). Borino-Quinn beat 14,000 actresses to win the part after an open casting call: "To this day, I still can't believe this happened to me," she said just before her death in 2010.
‍‍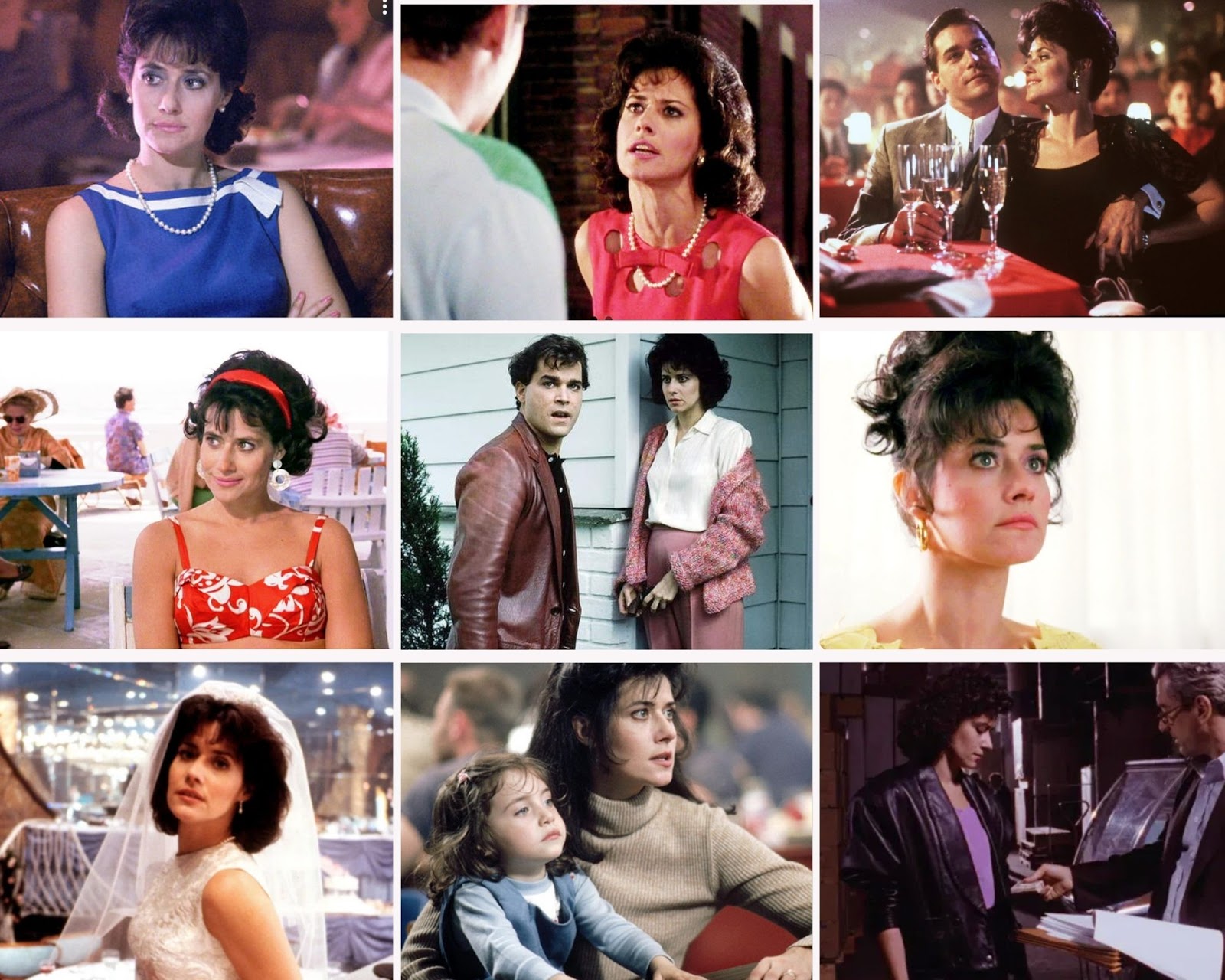 Karen Hill, GoodFellas (1990)
Karen Hill (Lorraine Bracco) graduates from her country-club-with-pearls style to black leather-clad mafia wife in GoodFellas, stashing a pistol in her knickers along the way. Fashion was a big part of the character - even director Martin Scorsese helped select the blue dress Karen wore for her blind date with Henry (Ray Liotta). "In the next scene, when Karen confronts Henry for standing her up, her dress is a really hot pink," Bracco said. "We wanted her to stand out, so her dress had to be as hot as the scene." Bracco later pushed for leather. "Karen was dealing drugs… and I thought a black leather outfit would make a lot of sense for her character. She wasn't the same lovely little girl anymore."