Tom Cruise's wild stunts and jolting mask-rips have lit the fuse on the Mission: Impossible franchise since 1996. SPYSCAPE peels back some of the top mask moments.

(Warning: your mission, should you choose to accept it, may include spoilers.)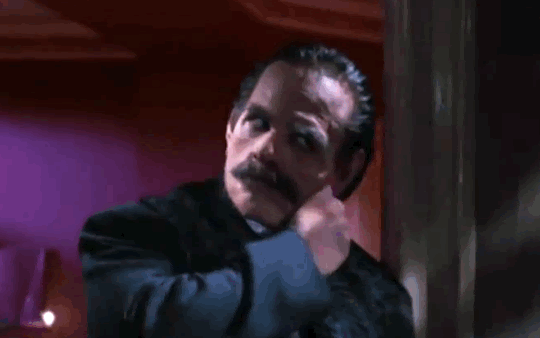 10. Mission: Impossible (1996)
It is a blink-and-you'll miss it moment - and certainly not as polished as later versions - but Ethan Hunt's (Tom Cruise's) mask reveal in the first Mission Impossible film sets the tone with a nod to the classic television series - brief, gripping, and nostalgic. Perfect.

‍

9. Mission: Impossible: 2 (2000)‍
Ethan (Cruise) masquerades as a Russian scientist to visit Biocyte's CEO John C. McCloy (Brendan Gleeson) in the hospital. But is it a disguise or a double fake?
‍
8. Mission: Impossible 2 (2000)
"You keep calling me Dimitri. You really shouldn't," a menacing Ethan Hunt warns Dr Vladimir Nekhorvich (Rade Šerbedžija). Moments later, the mask is off and Sean Ambrose (Dougray Scott) is calling the shots, jump-starting the high-octane sequel to Mission: Impossible. (There is another spectacular reveal in MI:2 but keep scrolling if you don't want a spoiler!)
‍
‍
7. Mission: Impossible (1996)
Claire Phelps (Emmanuelle Béart) believes she's speaking to the director of the Impossible Missions Force (IMF) Jim Phelps (Jon Voight)… but nothing is as it seems in Mission: Impossible. Cruise's first MI film and special effects stand the test of time.
‍

6. Mission: Impossible 3 (2006)
Ethan is a semi-retired IMF training officer planning the future with his fiancée Julia Meade (Michelle Monaghan). He's called back into service to track down arms dealer Owen Davian (Philip Seymour Hoffman) but Julia complicates matters.
‍
‍
5. Mission: Impossible 4 - Ghost Protocol (2011)‍
Ghost Protocol has one of the best chase scenes in Mission: Impossible's history, a thrilling hunt in a sandstorm with Ethan wrestling his target from the roof of a car - but who's really behind the wheel?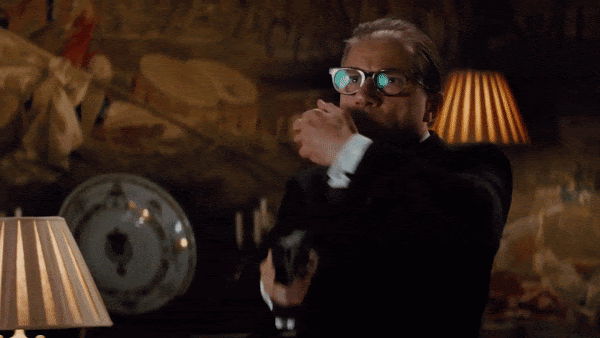 4. Mission: Impossible 5 - Rogue Nation (2015)
Following the IMF's dissolution, Ethan is trying to prove the existence of a global, freelance terrorist group known as the Syndicate. The rip-reveal in the prime minister's office is a solid gold moment in Mission: Impossible's storied history.
‍
‍‍
3. Mission: Impossible 6 - Fallout (2018)
Ethan and his team join forces with a CIA assassin to stop a nuclear attack. Benji Dunn (Simon Pegg) is back as an IMF technical field agent, stealing more than one scene with spectacular mask reveals.
‍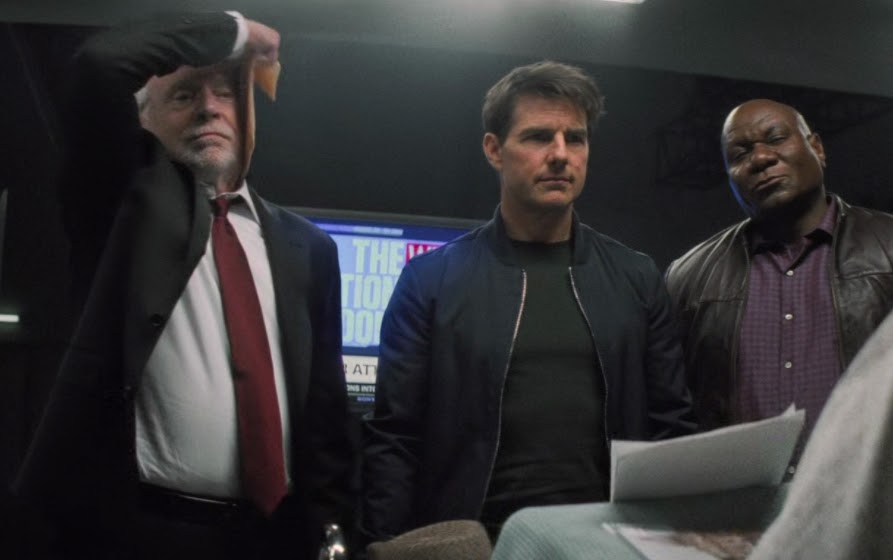 2. Mission: Impossible 6 - Fallout (2018)
There are many mind-blowing moments in Fallout as Ethan and Luther (Ving Rhames) deal with the Apostles terrorist group. Keep an eye out for CNN anchor Wolf Blitzer (above, left) in the movie's superb cold open.
‍
1. Mission: Impossible 3 (2006)‍
Mission: Impossible 3 takes the top spot for its fast pace, shocking stunts, and outstanding special effects. Phillip Seymour Hoffman is superb as ruthless arms dealer Owen Davian and the 'Seeing Double' scene (above) with Ethan Hunt (Tom Cruise) is pure movie magic.