Movie sets are expensive, so when rumors began circulating that, instead of building an elaborate set, the production team on Mission: Impossible 7 might blow up a historic bridge (below) in the Polish village of Pilchowice, the Internet took notice.

The bridge was built in 1909 but 'decommissioned' in 2016.
Culture Minister Pawel Lewandowski said: "I would not be fixated on the fact that the Pilchowicki Bridge is a monument, the law clearly states that a monument is only that which has social, artistic or scientific value, and therefore it is not a monument. And only a small part of it will be destroyed during filming."

What the online rumors didn't disclose was that the Polish had actually asked the MI:7 team to blow up the bridge!
Director Christopher McQuarrie has now cleared up the facts. Read his full statement below.
‍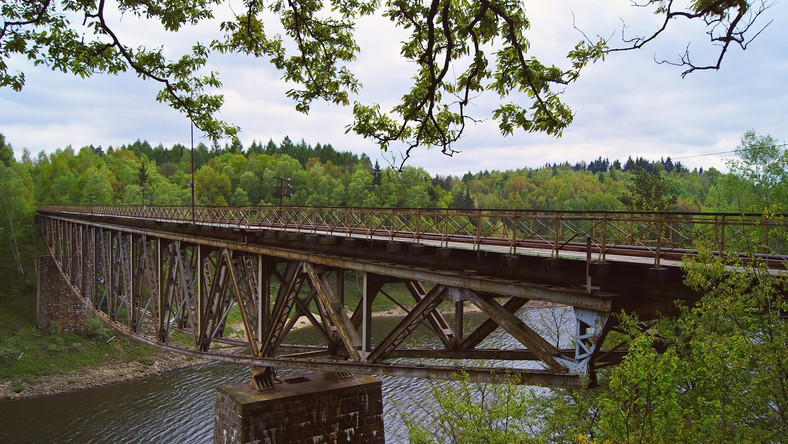 ‍

Statement from director Christopher McQuarrie:


Last week, a story broke in the press alleging that the producers of Mission: Impossible had asked for permission to demolish a 111-year-old bridge in Poland and that, in so doing, we were destroying a piece of that wonderful country's heritage in the name of entertainment.
I've read a lot of inaccurate stories in which I'm named and I normally just ignore them, but in this case I felt it was important to personally clear up some misinterpretations of our intentions, starting with this:

There was never a plan to blow up a 111-year-old protected monument.

It's a pretty good story (with a twist) and to the best of my knowledge it's true, so bear with me.

Mission: Impossible has come to be known as a franchise that does as much as humanly possible without the use of digital effects, which allows us to create moments in a way audiences have never seen before. At the very start of the film's pre-production, we had a rough concept for a sequence involving a bridge over a body of water, ideally one that could be (spoiler alert) partially destroyed. While we doubted such a thing would be possible, a broad search was initiated in the unlikely event that any country anywhere in the world might have a bridge that needed getting rid of.

‍