‍
She's the most prominent gay athlete of her generation, possibly the most controversial footballer on Earth, and definitely also one of the most successful women in the history of the game. Megan Rapinoe's remarkable career has seen her face down Presidents, win landmark legal battles against her own sporting authorities, and inspire a generation of young girls who want to emulate her True Superhero feats. 
‍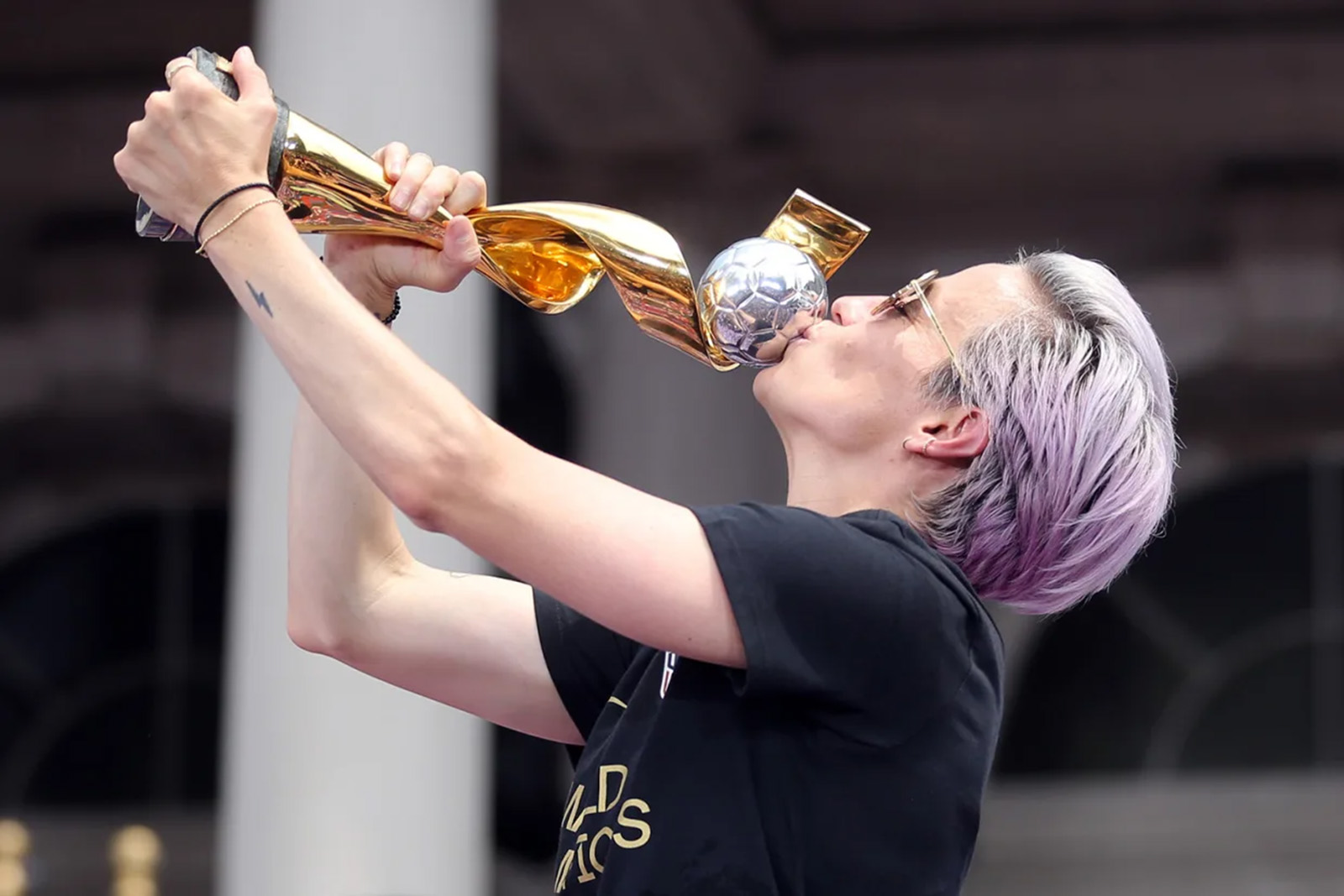 ‍
THE FORGING OF A FOOTBAL REBEL
Megan was born in 1985 in Redding, California, just a few minutes after her twin sister, Rachael. Their parents, Denise and Jim Rapinoe, had five children in total, but the twins  particularly idolized their brother, Brian, who was five years older and the person to first introduce them to soccer when they were just three years of age. Brian would set training cones for them to dribble around, and before long the twins were showing signs of real promise as young players. Their parents worked hard to sustain the family, with Jim working as a contractor during the day, while Denise would take the girls to soccer practice before working night shifts as a waitress. 
‍