‍
What do you do if you're a young girl who wants to play a sport that simply does not accommodate women? Kelsie Whitmore chose to ignore the people who told her she'd never be as good as the boys, and by focusing on staying true to herself and making the most of her own abilities she's been able to prove them all wrong, and is now breaking records as she rises through the ranks of the minor leagues. This True Superhero is forging a path for a new generation of girls, and providing them with something that Kelsie never had when she was growing up - a talented, successful female role model in baseball. 
‍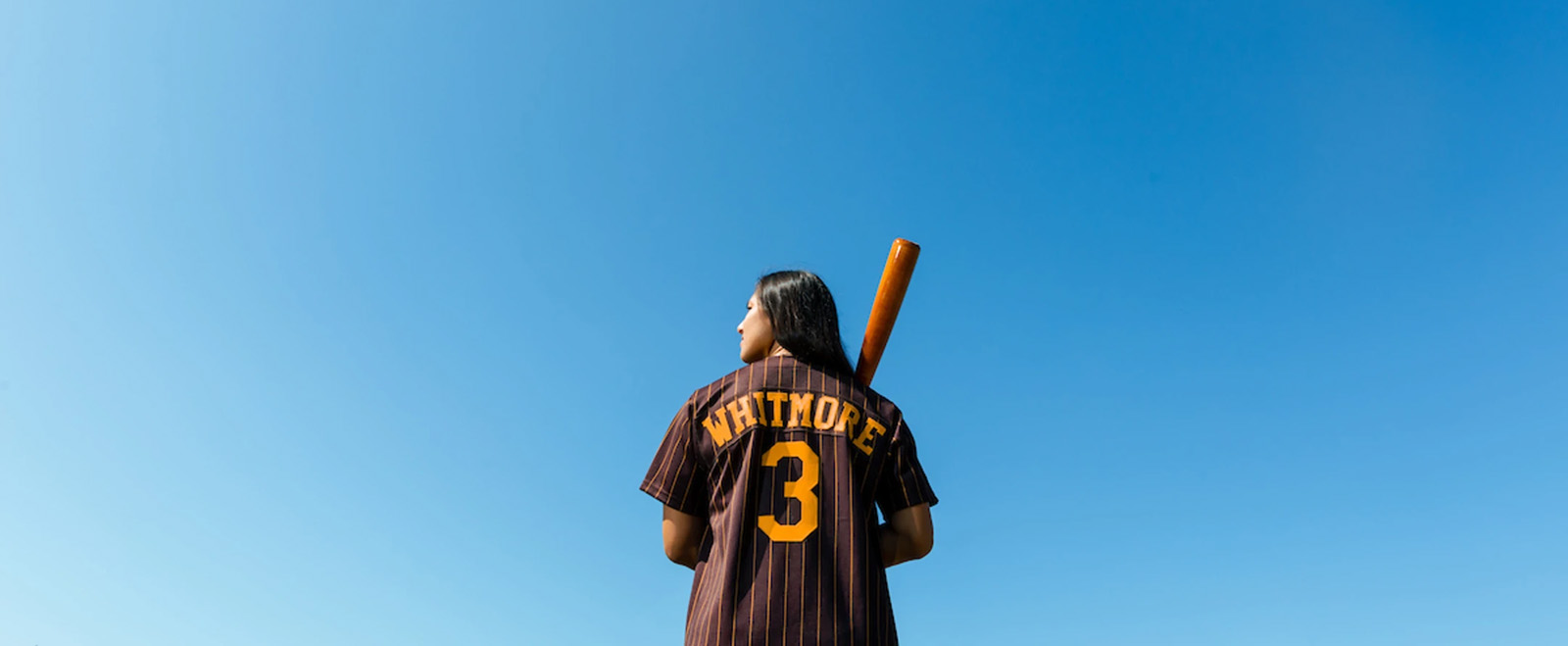 ‍
Living room of dreams
Kelsie was born in 1998 in San Diego, and from an early age she and her little brother would play baseball anyway they could. They'd play outside, and when it was raining they'd convert their front room into a makeshift playing field, with the fireplace as home plate and couch pillows as bases. Their father encouraged and coached his children - despite the risk they posed to the mantelpiece ornaments - and was excited about seeing them graduate to Little League games, but when he asked Kelsie if she'd like to sign up she told him "I just want to keep playing catch. Let's just keep doing what we always do." Kelsie's concern was that she didn't want to wear her hair up, as all the girls she saw playing softball did. "I knew that I didn't want to play softball because that wasn't what we played at home, but at the same time I also didn't want to have to change who I was in order to play baseball." Her father told her that she could wear her hair down if she wanted, and Kelsie's baseball career began.  
‍