Masks are powerful symbols that can link past and present, help win wars, transform stage performances, and captivate audiences.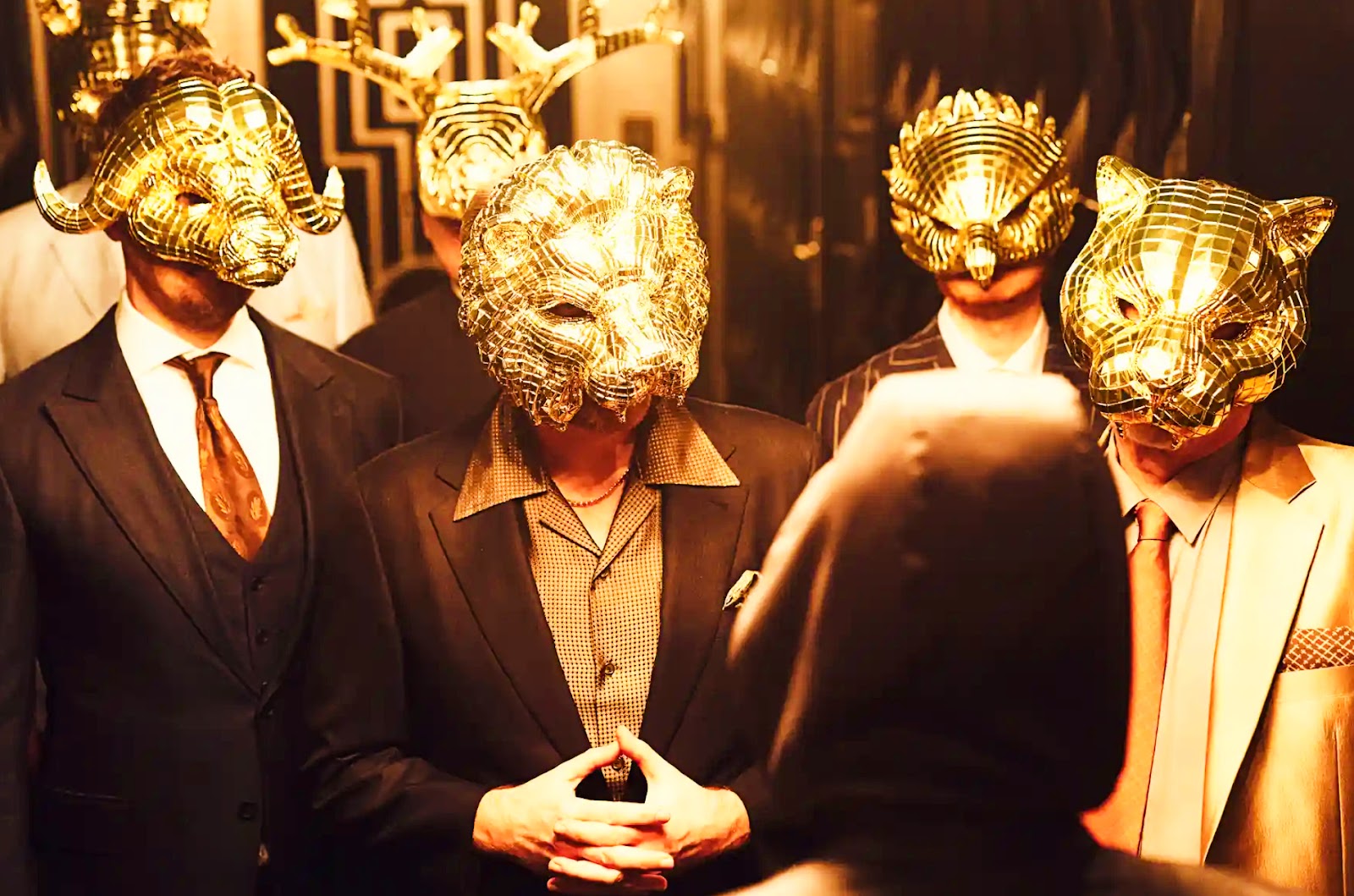 The world's oldest masks are believed to have been created to resemble the spirits of dead ancestors. Some of the 9,000-year-old stone masks found near Jerusalem have smooth, rounded holes for the eye, nose, and sometimes teeth. Their stone faces, sculpted by early farmers, represent family links to the land.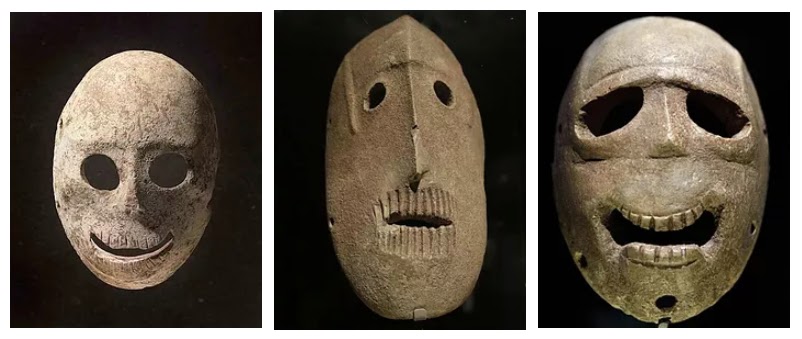 Debby Hershman, a curator at The Israel Museum, believes the masks are portraits and likely represent important ancestors. While it is difficult to know how the stone masks were used, Hershman believes they had a spiritual dimension and were worn in rituals associated with ancestor cults.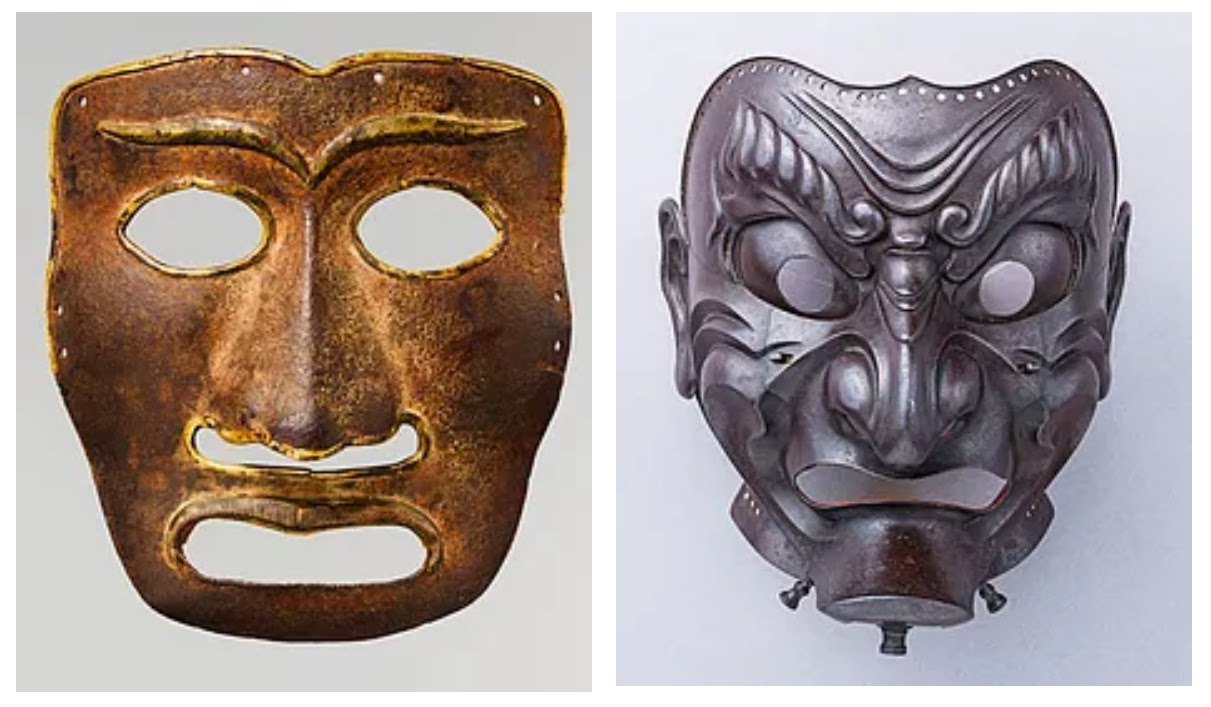 War masks, in comparison, often have exaggerated features to trigger fear in the enemy. Ancient Greeks and Romans used battle shields with grotesque masks or attached them to armour to use as a psychological weapon. Mongolians or Tibetans used iron masks in battle, according to New York's Metropolitan Museum.

During the Roman Empire and in the Ancient Near East, bronze and silver war masks were popular. "Iron war masks dating from the 10th to 13th century are known from southern Ukraine and Russia, from Iran during the 13th century to the 16th century," the museum said. In 15th to 19th century Japan, Samurai warriors also relied on masks for battle.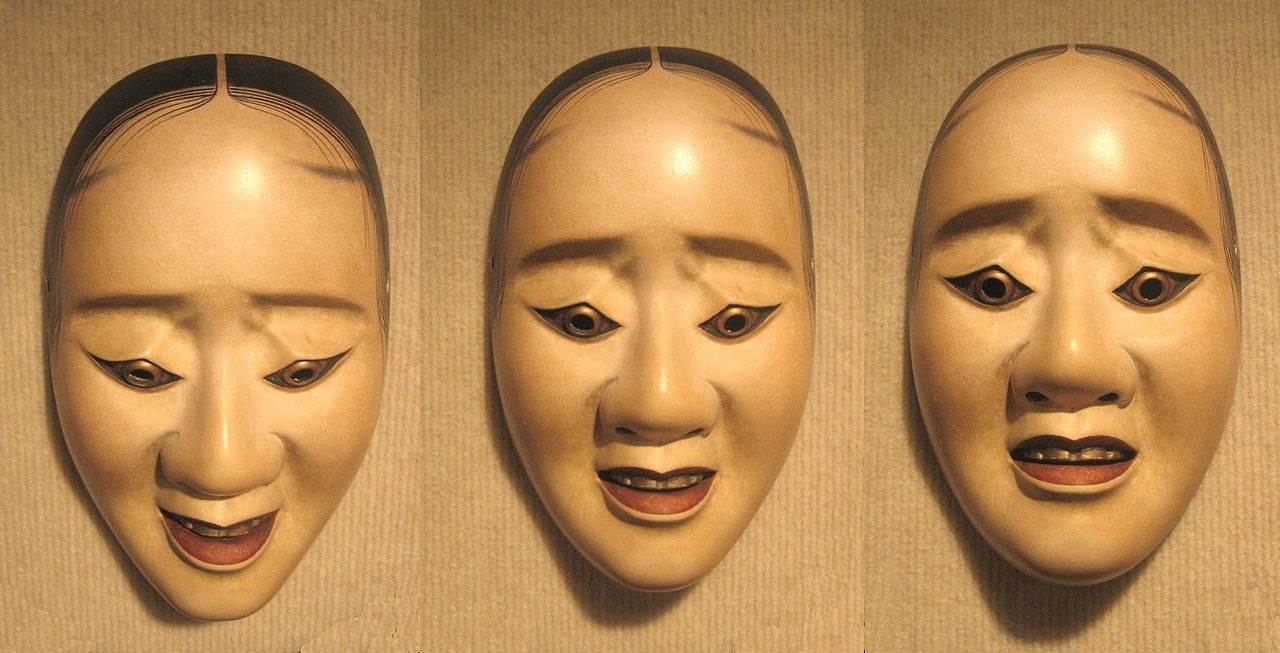 The classical Japanese dance-drama Noh provides insight into how masks were used for theatrical purposes. Noh has been performed since the 14th century and it is the oldest major theater art still performed today. Japanese cypress forms the base of the carved masks, which are decorated with natural pigments on a layer of crushed seashells and glue.

There are roughly 450 types of Noh masks which signify the characters' gender, age, and social ranking - or nonhuman characteristics if the actor is playing a divine character or animal. Although Noh masks are static, the expressions can be altered by lifting the mask (as above) or directing it to the light. ​​

Masks are also associated with religious and social ceremonies, funerals, and fertility rites. Secret societies have used masks to disguise their appearance, designate the balance of power, and indicate inherited positions.

The Haida ​​secret society masks found in western Canada (above) are painted with a copper inlay. Some were trimmed with fur to form a goatee, beard, or hairline. The first of the four masks is believed to be a dance mask of a supernatural being whose identity is not known, according to the Canadian Museum of History.

The dances were performed on ceremonial occasions and the dancers were thought to possess spirits including the wolf, grizzly bear, fire-throwing spirit, and others, the American Museum of Natural History said. More often, however, the masks' connections with the spirits of the secret societies were unclear.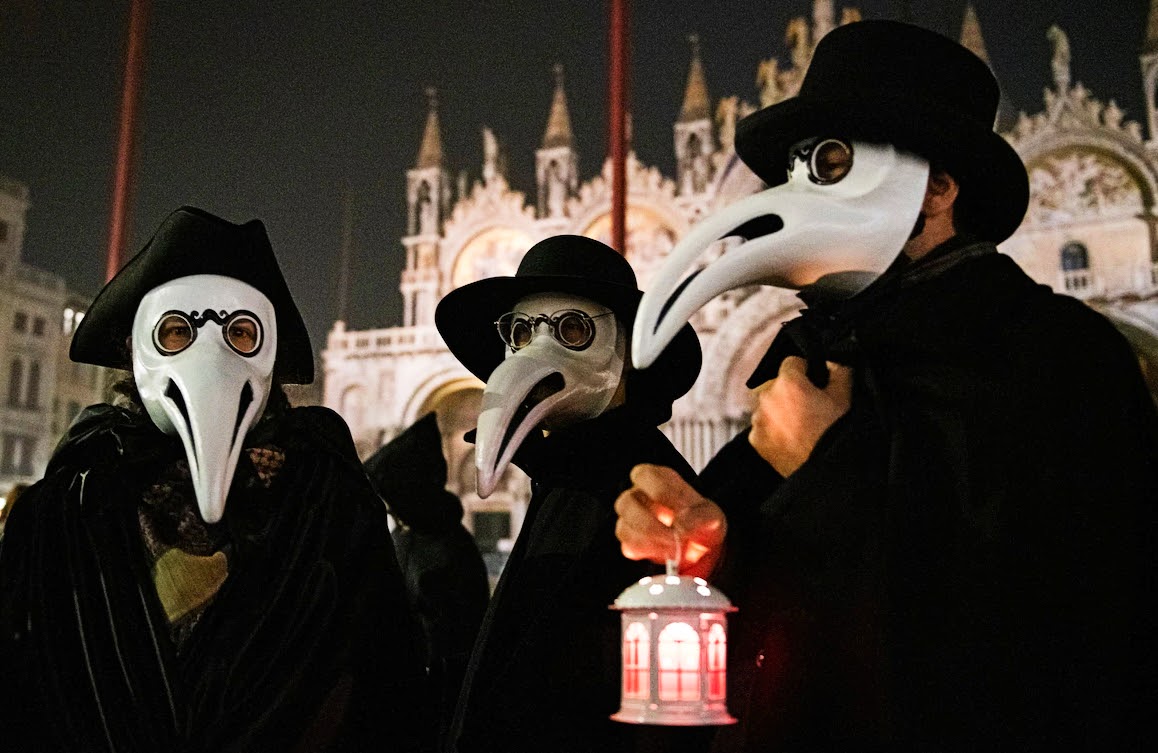 Face coverings have also been used to protect respiratory health for at least 2,000 years, according to Britain's Wellcome Collection Museum. In an effort to ward off the 17th-century European plague, physicians wore long coats, and gloves made of goat leather. They also carried a rod to keep victims at bay.

Charles de Lorme, a physician once favored by European royals, is often credited with creating the outfit. The unusual and ominous-looking beaked mask with its six-inch nose was apparently filled with perfume and they enclosed herbs. The small breathing holes were thought to minimize the chance of infection.

Not long after Louis Pasteur published his germ theory in 1861, doctors began wearing surgical-style masks and prescribing cotton masks during epidemics - a prototype that evolved into the masks used in medicine today.