Everyone's favorite toy was accidentally invented by a WWII Navy engineer and 80 years later it's still slinking around.

In 1943, Richard James was working on a project involving springs when he knocked one off a shelf. To his surprise, the spring didn't just fall to the ground but instead 'walked' down in a series of graceful arcs and coils.

Intrigued, Richard tinkered with different types of steel and tension. His wife Betty conjured up the name and they sold 400 Slinky toys in 90 minutes when Gimbels gave them a counter to demonstrate their invention in Philadelphia. 
‍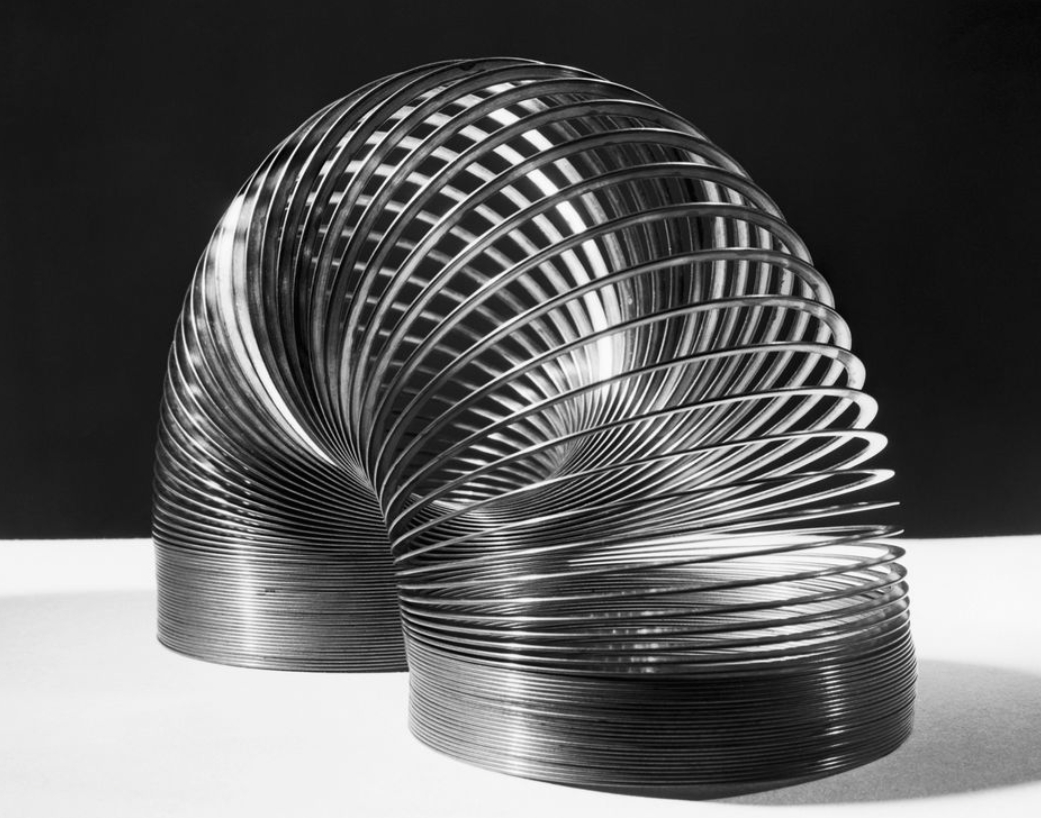 ‍
Slinky's storied history

James borrowed $500 to begin production and designed a machine to coil 80 feet of wire into a two-inch spiral. By the end of the 1945 holidays, customers had bought almost 20,000 Slinky toys and its popularity spread to 10m within 10 years. James was getting bored though and in 1960, he left his family and flew to Bolivia to join an evangelical cult.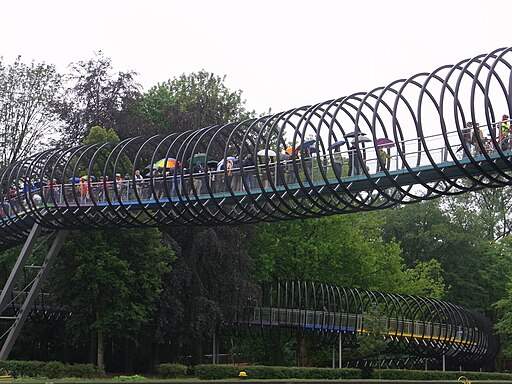 "These religious people always had their hands out. He had given so much away that I was almost bankrupt," Betty James said in 1996. She had six children and took the reins of the business. The company was soon bouncing along again, more popular than ever.
‍
During the Vietnam War, US soldiers used them as mobile radio antennas, and amateur radio operators have utilized them ever since. Slinky toys have also been used in light fixtures, for keeping leaves and debris out of rain gutters, in pecan picking machines, and for keeping squirrels out of bird feeders.
Nasa brought the Slinky into space in 1985 aboard the Discovery Space Shuttle to demonstrate zero gravity, where it would droop rather than slink. Slinky even had its own postage stamp by 1999. Another milestone came in 2014 when The One Show in Cambridge, UK, set a World Record for consecutive Slinky steps: 30.
Susan Suazo, of Los Lunas, New Mexico was certified for another reason. In 2015, Guinness World Records named her collection of 1,054 Slinkys the largest in the world.