David Berglas, who died in November 2023 at the age of 97, was a Britain magician, illusionist, and US spy.‍

David Berglas consulted on blockbuster movies as well as performing magic for the Royal Family, the Rolling Stones, and many other luminaries. He taught card tricks to Orson Welles for the Bond spoof Casino Royale (1967) and advised Jack Nicholson as Joker in Batman (1989). In the 007 movie Octopussy (1983), Berglas coached Roger Moore during a scene in which Bond switches an authentic Fabergé egg for a fake one.
The British-German magician wasn't always making pianos disappear, however. During WWII, 19-year-old Berglas joined the US Army Intelligence Service to help defeat the Nazis.
‍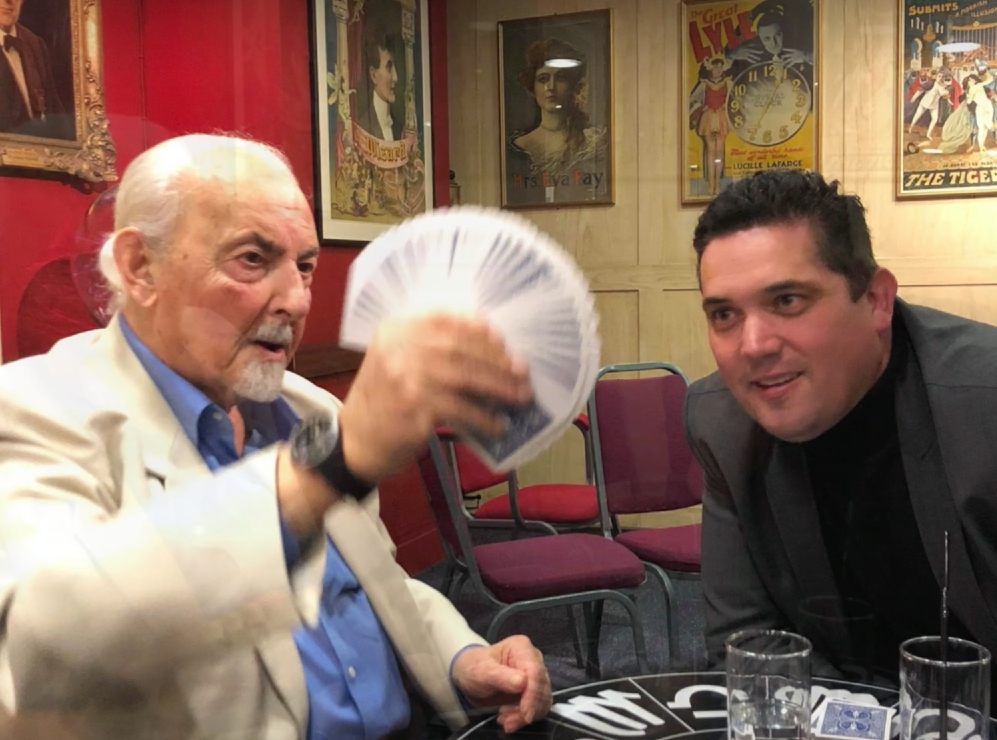 ‍

Mentalist magician David Berglas

Born in 1926, David Berglas' Jewish family fled Germany when Hitler rose to Chancellor in the 1930s. "My family had to escape through different routes and different countries," Berglas once recalled. "I traveled to England all by myself, just 11 years old and not speaking a word of English."
Berglas was sent to a boarding school and during holidays lived in a refugee hotel in London with others who'd escaped Nazi persecution in Germany, Poland, Austria, and beyond. One of the more notable residents at the Esplanade Hotel was Sigmund Freud, a Jewish-Austrian neurologist and the founder of psychoanalysis. 
The young boy wouldn't be reunited with his family in Britain until 1938, as Europe stood on the eve of war.
‍