Broken old hard drives are useless for storing virtual data, great for stashing small physical items. This quick project will also yield you some free magnets.
Items required:

Old hard disk drive
Torx / star screwdriver
Superglue (optional)

Your drive case is probably held together with torx screws. They have six points and require a star screwdriver to open.
Once the case is off, just remove everything you see: the disk platters, the actuator, magnets, and any screws and stickers you find along the way.
If you're not sure how hard drives work or what the individual parts do, now is a great opportunity to learn. Consult the picture below as a starting point.
It's actually surprisingly simple to grasp the basics.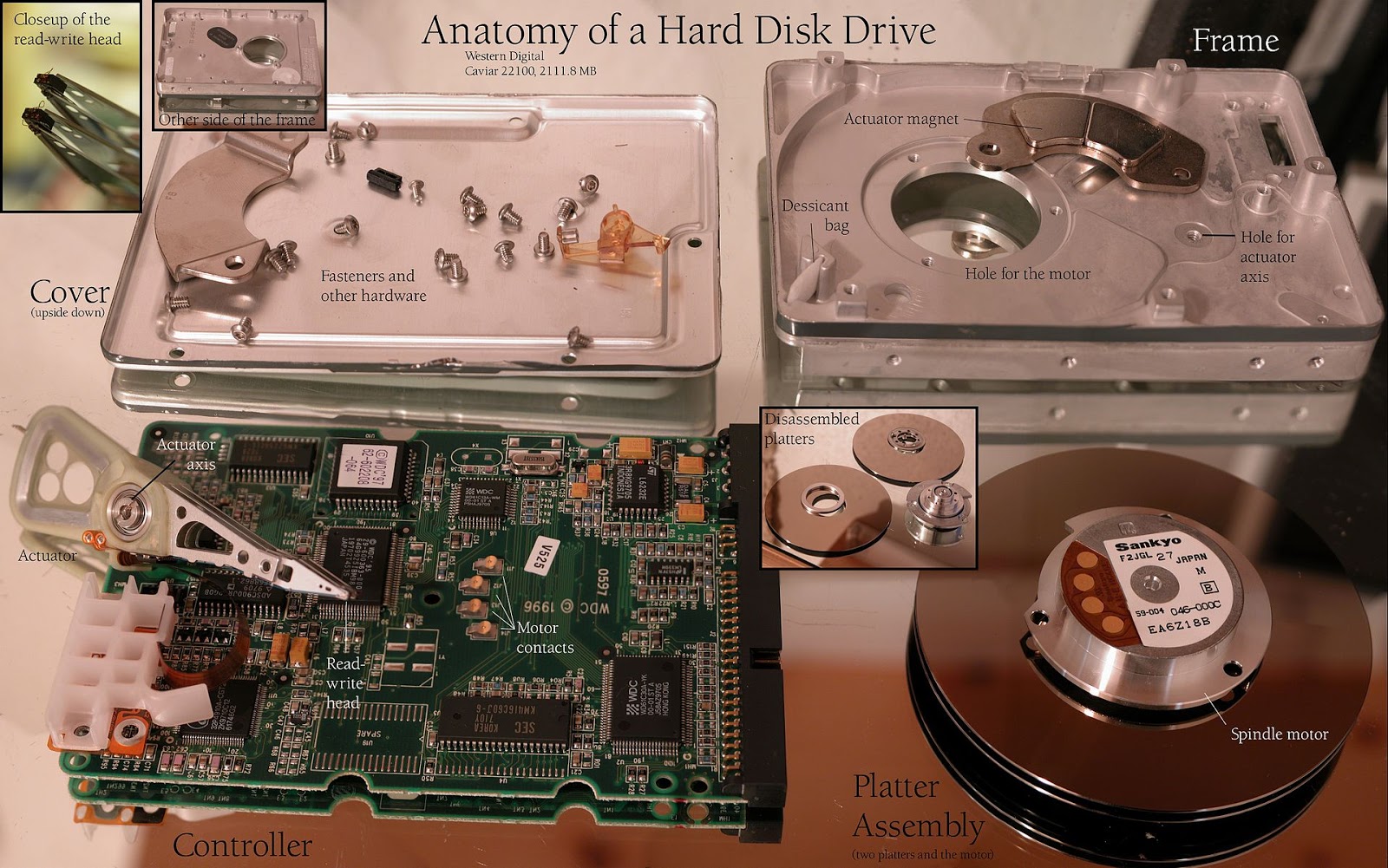 Once your drive is empty, you can choose how to reattach the top. One torx screw is fine and will create a nice hinge, but if you want to be extra sneaky, glue down the tops of the other screws to make it look like they've never been removed.

Chuck your drive amongst a pile of other old electronics and you're done.


This article is part of our series on stealthy ways to secrete your secrets. For more in the series click here.