More pop star than artist, Yayoi Kusama's popularity should not be underestimated. Her year-long show at London's Tate Modern sold out in minutes, extended its run for another year - then instantly sold out again. 
Los Angeles' The Broad museum sold 90,000 tickets for its Kusama exhibition in one afternoon back in 2018, prompting the Los Angeles Times to ask if the artist was 'Hotter than Hamilton?' New York's David Zwirner gallery restricted time slots to 45 seconds for each viewer of her Infinity Mirrored Room in 2013, with lines forming one hour before the gallery even opened.
‍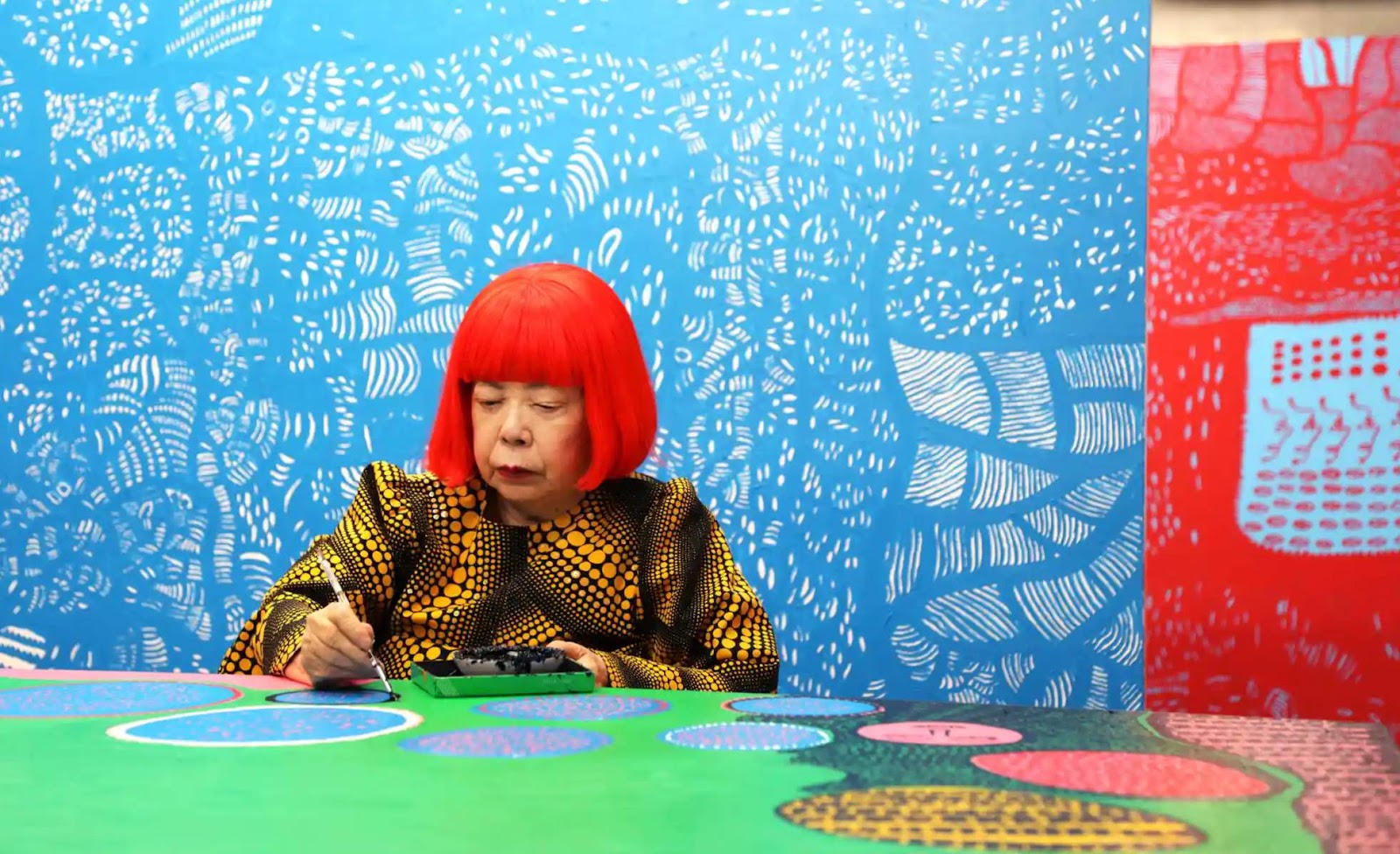 ‍
Yayoi has not always been so in demand, of course. She struggled to gain attention when she moved to New York in the late 1950s. It was post-WWII, anti-Japanese sentiment remained high. She was a woman in an art world dominated by men and, at the same time, Yayoi was working to break down the stigma around mental illness when it was seen as a huge taboo.
‍